A man working on a robot at the Vietnam - Japan Center for Training and Technology Transfer in Ho Chi Minh City. Photo: VnExpress
Vietnam has jumped two places to 55th in the list of the world's 60 most innovative economies compiled by Bloomberg, but lags far behind Asian peers.
With an overall score 49.01 out of 100, Vietnam fared badly in the against countries such as Singapore (2nd), Malaysia (26th) and Thailand (36th) in the annual Bloomberg Innovation Index.
The ranking measures the world's 60 most innovative countries based on seven criteria: research and development intensity, productivity, patent activity, concentration of researchers and tertiary efficiency, hi-tech density, and value-added manufacturing.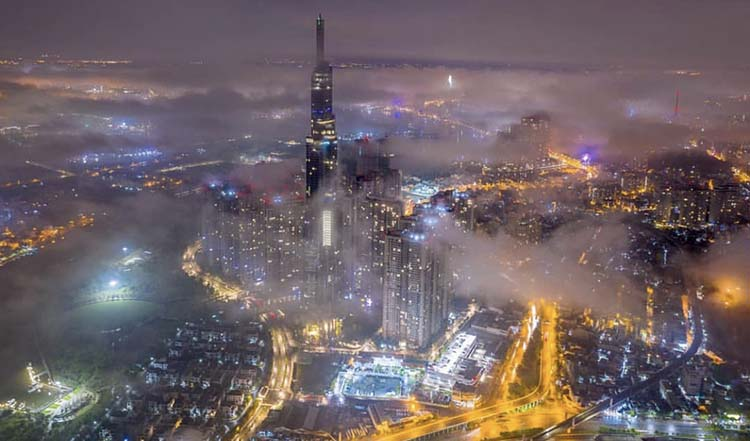 Landmark 81 in HCM City is the tallest building in Vietnam, the tallest completed building in Southeast Asia as of July 2018 and the 14th tallest building in the world. Photo: Vietnam Insider
Vietnam raked highest, 40th, in hi-tech density, 44th in both tertiary education efficiency and patent activity, 43rd in research and development intensity, and 55th in value-added manufacturing.
It did not fare well in concentration of researchers (56th) and productivity (59th) either, VnExpress said.
Based on purchasing power parity at 2011 constant prices, Vietnam's labor productivity is at $4,792, lower than that of Singapore, Malaysia, Thailand, Indonesia, and the Philippines, according to official statistics.
Vietnam has been focusing on developing hi-tech products in recent years as it seeks to have 500 manufacturers of hi-tech products and 200 agriculture companies using hi-tech applications by 2030.
South Korea returned to first place in this year's ranking, followed by Singapore and Switzerland.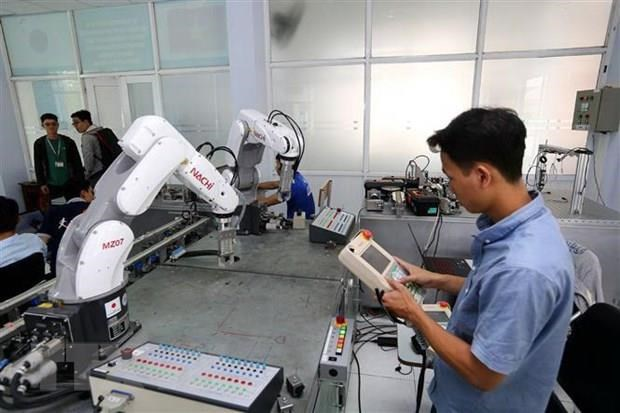 Last year, Vietnam ranked 42nd among 131 economies for the second consecutive year in the 2020 Global Innovation Index. Photo: VNA
Last year, Vietnam ranked 42nd among 131 economies for the second consecutive year in the 2020 Global Innovation Index (GII), as announced by the World Intellectual Property Organization (WIPO).
In economies with the most significant progress in their GII innovation ranking over time, Vietnam was first among 29 lower-middle-income countries and third in Southeast Asia, behind Singapore (eighth) and Malaysia (33rd).
Compared to its own index in 2019, it posted higher levels in several indicators, including business sophistication, from 69th to 39th place, and creative output, from 47th to 38th.
It secured 19th position in the global brands value indicator, a new feature this year, with 33 Vietnamese brands listed among the 5,000 best brands.
Switzerland, Sweden, the US, the UK, and the Netherlands led in the innovation rankings. The top 10 was dominated by high-income countries.
The GII's indicators provide an overview of the innovation landscape, including the political environment, education, infrastructure, and business development.
Since 2017, the Vietnamese Government has used the GII as an important administration and management tool and has assigned ministries, agencies and localities to take charge of improving the index.
Vietnam's GII performance has constantly improved, jumping from 59th in 2016 to 43rd in 2017, 45th in 2018, and 42nd in 2019 and 2020, according to Viet Nam News. /.
Rosy Huong