Vietnam mulls over resuming international flights late July
The Civil Aviation Administration of Vietnam (CAAV) has just submitted a proposal to the Ministry of Transport to resume regular flights to and from certain safe countries at the end of July.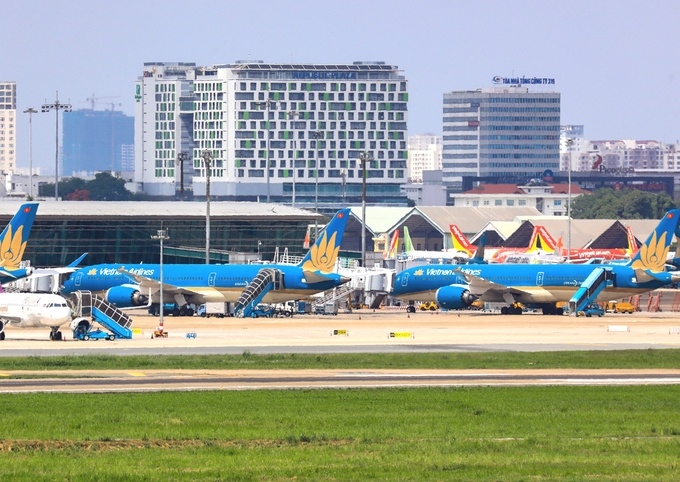 CAAV is proposing to resume regular flights to and from certain safe countries at the end of July (Photo: Thoi Dai)
A country is defined as safe if it does not record any community transmission in one month.
According to CAAV's report, these international routes are opened under the model "intra-regional movement", or "travel bubble" as applied in some countries.
Under the "intra-regional movement", each country will allow entry of their own nationals or foreigners with residence and business cards, technical experts, students, etc. In addition, residents are required to stay at home for 14 days or at a government-appointed accommodation facility (with fees). Home isolation will be strictly controlled by technology.
The CAAV also specifically recommends that passengers need to stay in the country for at least 30 days and need to submit a health certificate to justify that they're negative for the coronavirus within three days before the flight.
Once arrived in Vietnam, passengers will undergo a mandatory quick test financed by airline, then enter a 2-week-quarantine period at a paying facility appointed by authorities.
The flight crew, aviation, immigration, customs, medical quarantine in charge of the flights must be well-equipped with protective gear, thus won't get isolated after each flight.
According to CAAV director, Dinh Viet Thang, some Taiwan airlines have proposed to resume flights to Vietnam.
To date, Vietnam is now allowing entry of experts and high-skilled workers with a mandatory two-week-long quarantine. Tourists, on the other hand, are still not eligible to enter the country.
Prime Minister Nguyen Xuan Phuc said last week Vietnam was not yet ready to open up to international tourists, and authorities should be vigilant of a second local wave of the novel coronavirus.
Some ASEAN countries, such as Singapore and Thailand, are considering setting up "intra-regional movement" to put own tourism activities back on track after a long halt.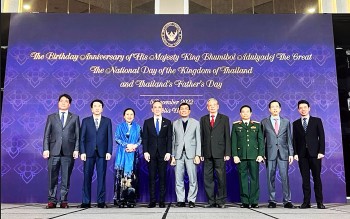 Friendship
The Royal Thai Embassy organises the reception on the occasion of celebration of the Birthday Anniversary of His Majesty King Bhumibol Adulyadej the Great, the National Day of the Kingdom of Thailand and Thailand's Father's Day on 2nd December 2022 in Hanoi.