Vietnam News Today (April 2): Three New Vice Chairmen of National Asembly Elected
Vietnam News Today (April 2) features headlines include legislators elect three new Vice Chairmen of National Assembly, VN strives to best fulfill UNSC Presidency role in April, Vietnam calls for an end to ongoing violence in Myanmar and COVID-19 updates.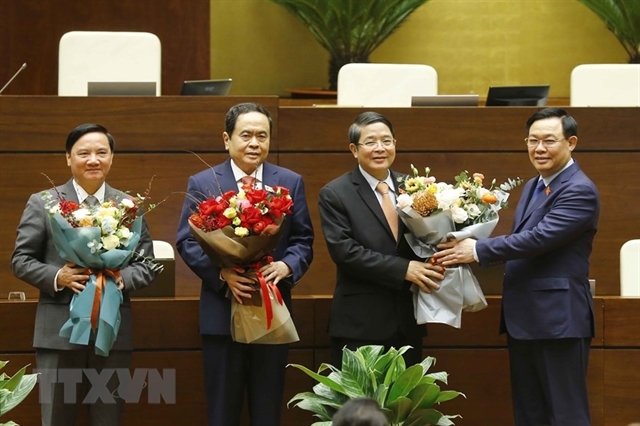 NA chairman Vuong Dinh Hue congratulate three new NA vice chairmen - ( from left) Nguyen Khac Dinh, Tran Thanh Man and Nguyen Duc Hai (Photo: VNA)
Legislators Elect Three New Vice Chairmen of National Assembly
Legislators cast ballot to elect three new Vice-Chairmen of the National Assembly as part of the legislative body's ongoing working session on April 1.
The newly-elected Vice-Chairmen are:
- Tran Thanh Man, Politburo member and President of the Viet Nam Fatherland Front Central Committee;
- Nguyen Duc Hai, member of the Party Central Committee and head of the NA's Finance and Budget Committee;
- Nguyen Khac Dinh, member of the Party Central Committee and Secretary of the Khanh Hoa Provincial Party Committee.
On March 31, legislators elected Vuong Dinh Hue, Politburo member and Secretary of the Ha Noi Municipal Party Committee, as Chairman of the National Assembly and Chairman of the National Election Council (NEC), according to VGP.
VN Strives To Best Fulfill UNSC Presidency Role In April
Viet Nam will strive to successfully fulfill its role as the United Nations Security Council President in April, significantly contributing to realizing the foreign policy adopted at the 13th National Party Congress.
Deputy Prime Minister, Foreign Minister Pham Binh Minh stressed the point in his latest article released on the occasion of Viet Nam assuming the rotating UNSC Presidency for the second time during the 2020-2021 tenure.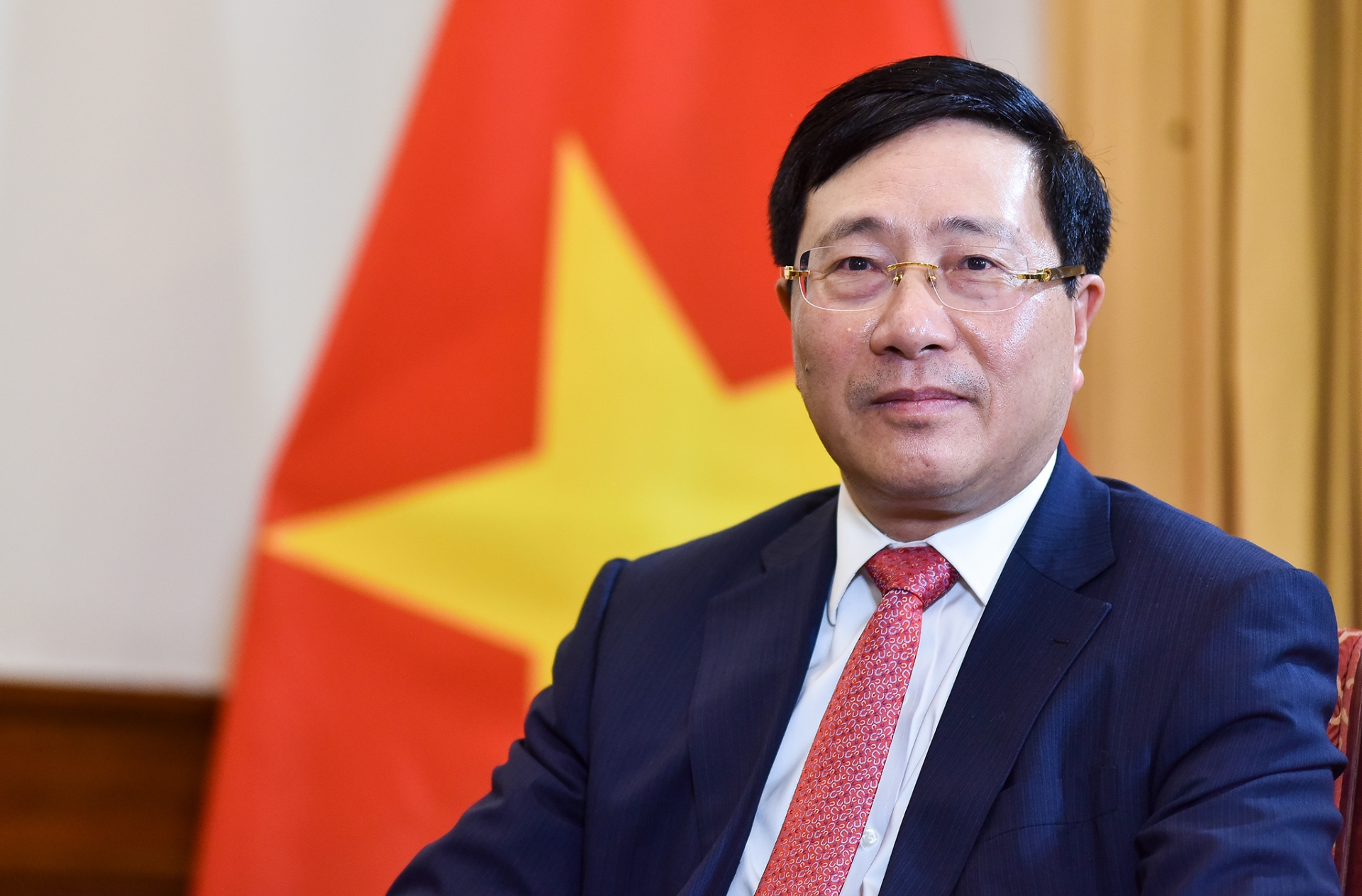 Deputy Prime Minister, Foreign Minister Pham Binh Minh (Photo: VGP)
This is the first multilateral diplomatic mission Viet Nam has taken on since the 13th National Party Congress which mapped out vision and major policy orientations for national development in the new period, Minh wrote.
As the UNSC President, Viet Nam is set to organize and chair around 30 UNSC meetings and represent the UNSC in the relations with non-UNSC member states, UN agencies, international organizations, and the press in an active, proactive, and responsible manner, aiming to concurrently ensure objectivity and transparency, flexibly and harmoniously deal with and balance countries' interest in discussed issues, while enhancing cooperation and consensus in the UNSC.
The Southeast Asian country will promote the priorities and hallmark events that match its commitment to fostering "partnership for sustainable peace" during its membership.
From that perspective, Viet Nam will seek satisfactory and sustainable solutions to conflicts, promote dialogue, resolve disputes by peaceful means, foster the role of regional organizations, put people at the center, and promote humane policies towards vulnerable groups, as reported by VGP.
Vietnam calls for an end to ongoing violence in Myanmar
A Vietnamese diplomat to the UN has raised the nation's deep concerns about the recent escalating violence in Myanmar, and called for an immediate end to all violent acts against civilians.
According to VOV, addressing a UN Security Council (UNSC) debate regarding the ongoing situation in Myanmar on March 31, Ambassador Dang Dinh Quy, head of the Vietnamese delegation to the UN, stated that the top priority is ensuring the security and safety of local people, alongside offering unobstructed humanitarian assistance to all those in need, especially disadvantaged groups within society.
Ambassador Quy emphasised the importance of continued dialogue, reconciliation, co-operation, and trust building for the sake of civilians, whilst also finding a solution to the current situation, thereby greatly contributing to peace and stability in Myanmar and the wider region.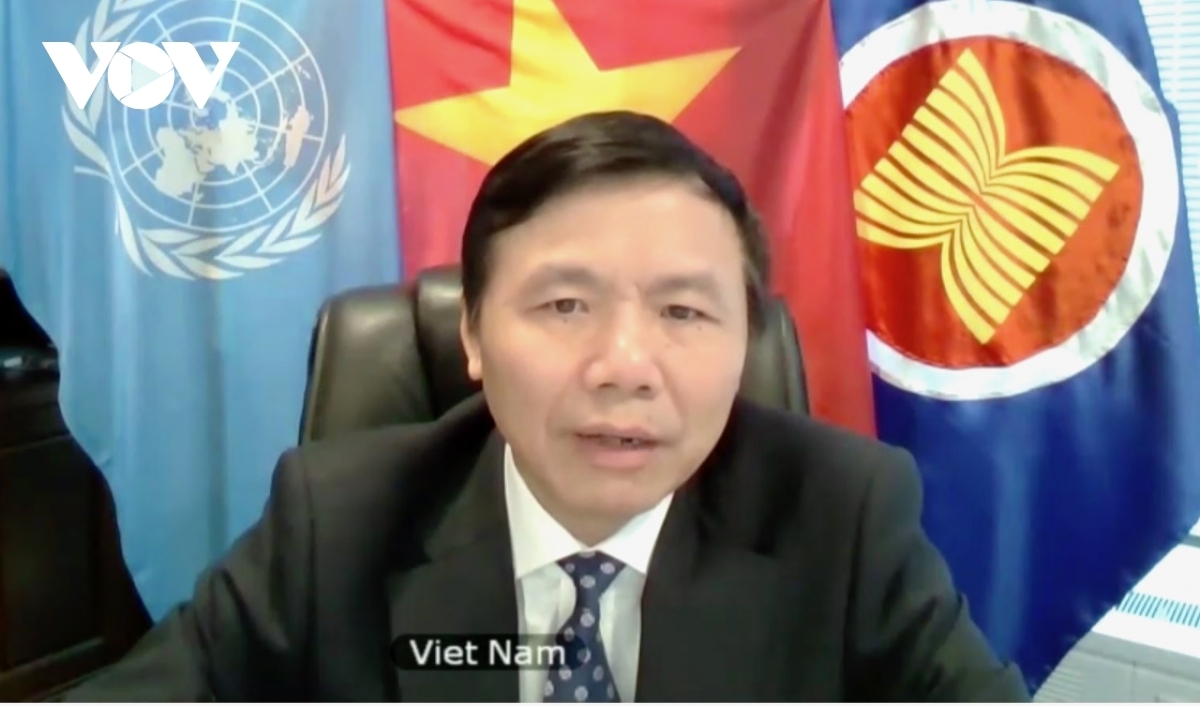 Due to the urgent situation, the local diplomat urged the international community to further assist Myanmar to end ongoing acts of violence, stabilise the situation, and avoid additional actions that could ramp up internal divisions. This should be done whilst also promoting a comprehensive and consistent solution in line with the Constitution and laws of Myanmar, as well as striving to satisfy the will and aspirations of local people.
The Vietnamese Ambassador outlined ASEAN's efforts to resolve the ongoing situation, calling on countries to support the bloc's efforts. He expressed his support for the role of the UN Secretary-General's Special Envoy to Myanmar and encouraged the Special Envoy to strive to boost co-ordination with ASEAN.
Representatives of the 15 UNSC member countries voiced their deep concerns regarding the use of violence in Myanmar, and called for dialogue to reduce tensions and seek a viable solution to the situation.
Since the eruption of violence in Myanmar on February 1 more than 520 civilians have been killed, including women and children, VOV reported.
Vietnam, Uzbekistan seek to bolster traditional friendship
Outgoing Vietnamese Ambassador to Russia and Uzbekistan Ngo Duc Manh has held several meetings with Uzbekistan officials to seek measures to consolidate and promote the traditional Vietnam-Uzbekistan friendship in the new situation.
At a meeting with Uzbekistan Deputy Minister of Foreign Affairs F.A Sidikov, both sides were delighted at the positive economic development in each nation, with Vietnam recording 2.9% growth and Uzbekistan posting 1.6% despite adverse impact from the COVID-19 pandemic.
They agreed to support each other at multilateral forums, while laying stress on the need to increase the exchange of delegations at all levels.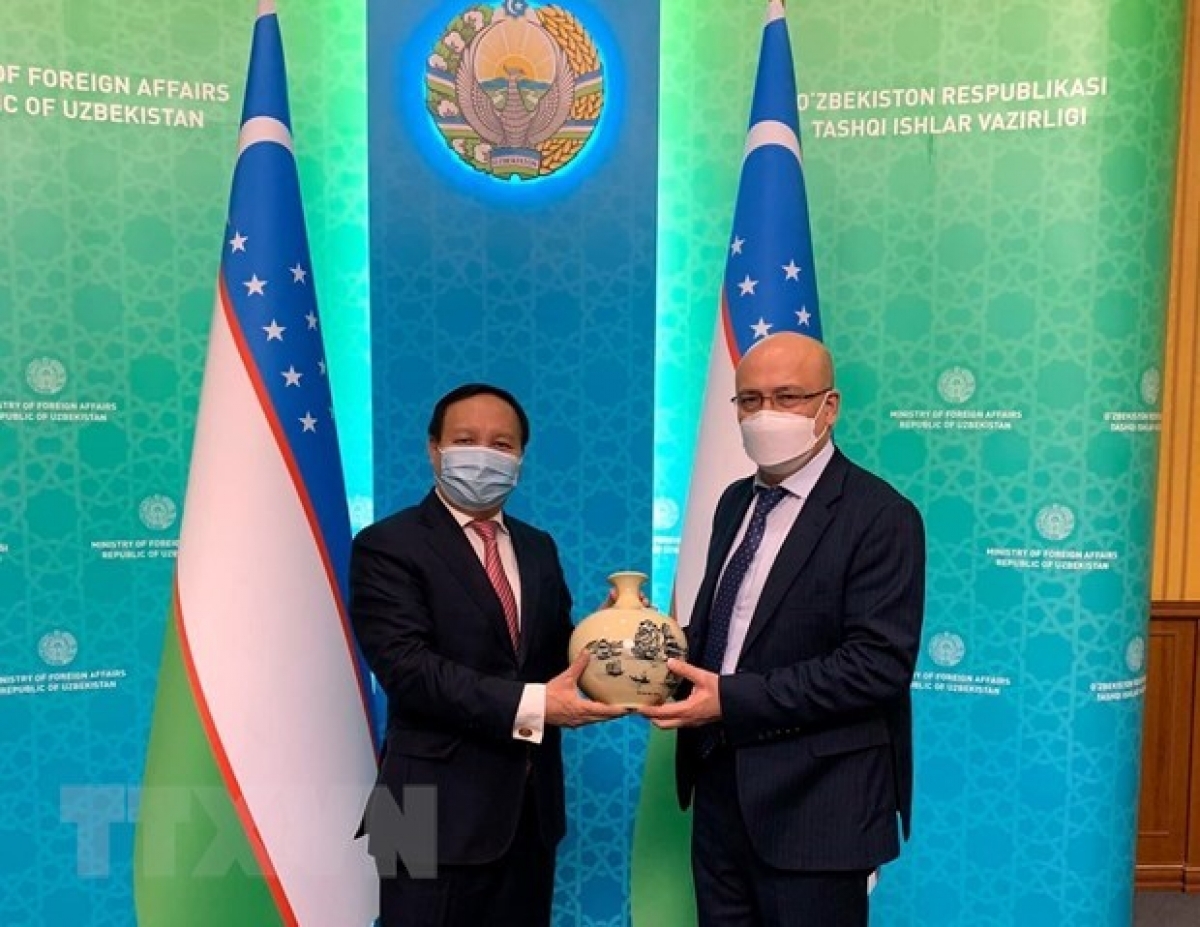 Impressed by Vietnam's achievements in the "Doi moi" (renewal) process, particularly in rice and aquaculture, the Uzbekistan diplomat expressed his hope that both sides will enhance collaboration in the fields of economy, trade, agriculture, and garment and textile, making it on par with their fine political ties.
The Uzbekistan side agreed to enhance delegation exchanges, promote the signing of an education cooperation agreement, as well as develop tourism and people-to-people exchange with Vietnam.
Manh, for his part, highlighted the sound friendship between the two nations, and spoke highly of Uzbekistan's support for Vietnam during its struggle for national independence and construction.
Meeting with Director of the Agency for Management of State Assets of Uzbekistan A. Orchikov, the two sides exchanged information and experience in related fields.
The Uzbekistan side wanted to learn Vietnam's experience in privatisation and equitisation of state-owned enterprises.
The Uzbekistan side hoped Vietnam will attend exchange festivals in the coming time, VOV said.
Fourteen imported Covid-19 cases take national patient tally to 2,617
Fourteen Vietnamese returnees were confirmed positive for COVID-19 on Thursday, raising the national caseload to 2,617, including 2,359 recoveries.
Specifically, patient 2604 is a 26-year-old man in Phu Trung Ward, Tan Phu District, Ho Chi Minh City.
He flew from the Philippines to the Mekong Delta city of Can Tho on March 29 and was sent to a concentrated quarantine site in Ca Mau Province.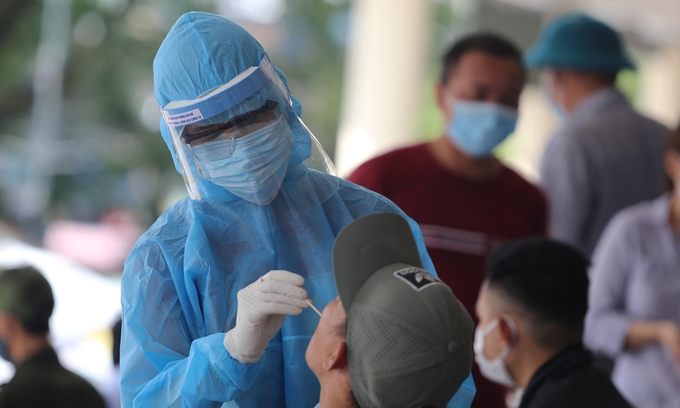 (Photo: VNE)
The patient is being treated at the Ca Mau Provincial General Hospital.
All of the patients are being treated at the Ben Tre Hospital for Tuberculosis and Lung Diseases, as reported by VGP.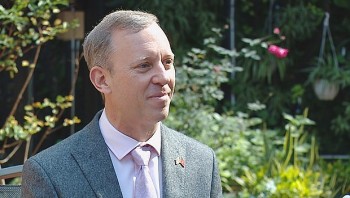 Friendship
The UK will continue to support Vietnam in the pandemic combat, and coordination in science and technology, especially in tracking new variants, British Ambassador Gareth Ward has pledged.