Vietnam News Today (Feb 22): NA Standing Committee examines preparations for general election
Vietnam News Today (Feb 22) features headlines include NA Standing Committee examines preparations for general election, plan to implement Resolution on joining in UN peacekeeping missions, Vietnamese citizen wins Russia's Golden Lion Award and COVID-19 updates.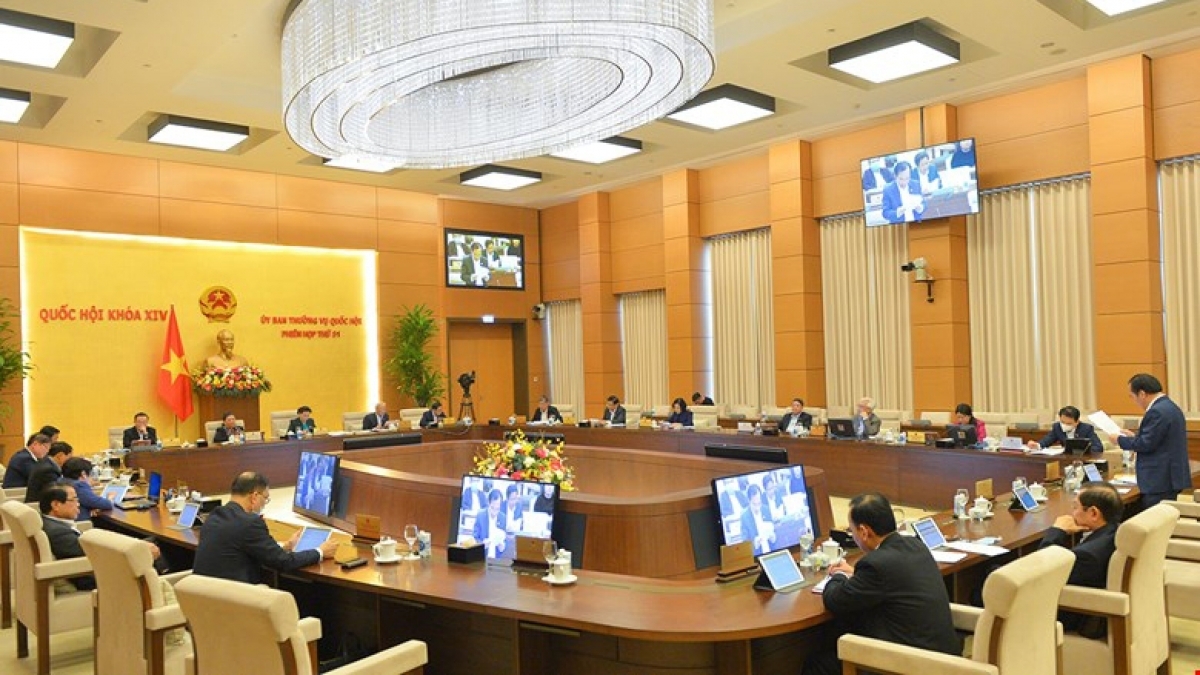 NA Standing Committee examines preparations for general election
The National Assembly Standing Committee is to convene its 53rd session in Hanoi on February 22 to discuss preparations for the upcoming general election.
Key legislators will debate a revised report on the component and numbers of candidates to be introduced for elections to central and grassroots-level organisations.
The NA Standing Committee is scheduled to approve the report following in-depth discussions.
Vietnamese people will cast their ballots to elect deputies to the 15th National Assembly and local People's Councils in May this year.
The following legislature is expected to be comprised of 500 deputies, including 207 deputies working at central agencies. 95 deputies are members of the Party Central Committee.
The Standing Committee will also examine preparations for the 11th session of the 14th National Assembly, the last in its 2016-2021 tenure, VOV reported.
Plan issued to implement Resolution on joining in UN peacekeeping missions
The Prime Minister has signed a decision to issue a Plan on the implementation of Resolution No. 130/2020/QH14 on Viet Nam's participation in UN peacekeeping missions.
The Plan specifies responsibilities and tasks of ministries, ministerial-level and Government agencies to ensure the timely, synchronous and effective realization of the Resolution.
Ministries and agencies are tasked to review legal documents that are not suitable or contrary to the regulations of the Resolution and put forward necessary amendments and supplement or propose promulgation of new documents to replace outdated ones.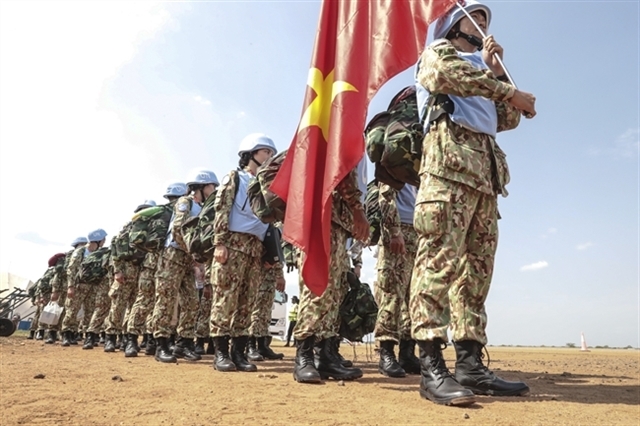 Vietnamese military medical officers in South Sudan as part of a UN peacekeeping mission. — VNA/VNS Photo
The Ministry of National Defense is assigned to coordinate with other ministries and agencies to develop and submit to the Government a Decree on detailed implementation of some articles of the Resolution.
The Resolution No. 130/2020/QH14 on Viet Nam's participation in UN peacekeeping missions, adopted by the National Assembly on November 13, 2020, is scheduled to take effect from July 1, 2021.
The Resolution covers principles, forms, fields, forces, authorities, procedures for deployment, funding, along with treatment policies and State management of Viet Nam's participation in UN peacekeeping operations, as reported by VGP.
Viet Nam confirms 15 new local COVID-19 cases
All the latest cases were recorded in Hai Duong Province, the National Steering Committee for COVID-19 Prevention and Control said Sunday afternoon.
These patients include 14 people who have been quarantined after being identified as F1 individuals and one in Nam Sach District's lockdown Nam Tan Commune.
Viet Nam experienced the third wave of local transmissions since January 27, 2021, with 794 cases confirmed in 13 localities, in which Hai Duong is hit hardest with 614 cases.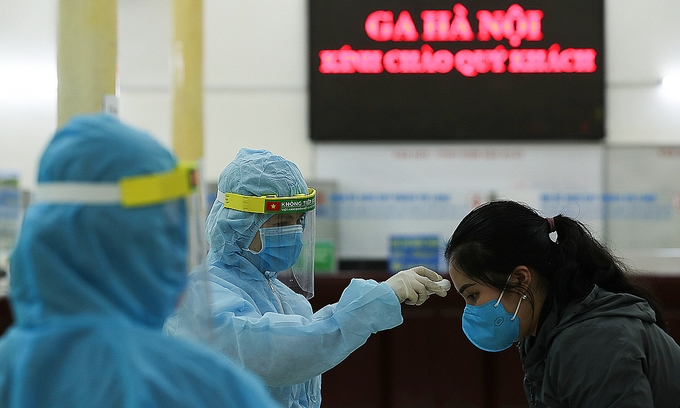 (Photo: VNE)
The same day, 90 patients were declared free of COVID-19, bringing the total recoveries to 1,717 out of the national tally of 2,383.
As the COVID-19 pandemic remains complicated, the Ministry of Health called on citizens to seriously implement its 5K message: Khau trang (facemask) – Khu khuan (disinfection) – Khoang cach (distance) – Khong tu tap (no gathering) – Khai bao y te (health declaration), according to VGP.
Vietnamese citizen wins Russia's Golden Lion Award
A Vietnamese entrepreneur has won the Golden Lion Award of Russia's St. Petersburg city for his effective contributions to developing relations between the Russian locality and its global and regional partners.
According to NDO, the Committee for External Relations of St. Petersburg presented the awards to Duong Chi Kien, CEO of Golden Age Group, in recognition of his contributions to attracting investment and building win-win partnerships with partners of the city in Asia.
This year's award were given to 10 individuals in the fields of popularising Russian language and culture abroad, preserving historical memories, implementing investment projects, and promoting export.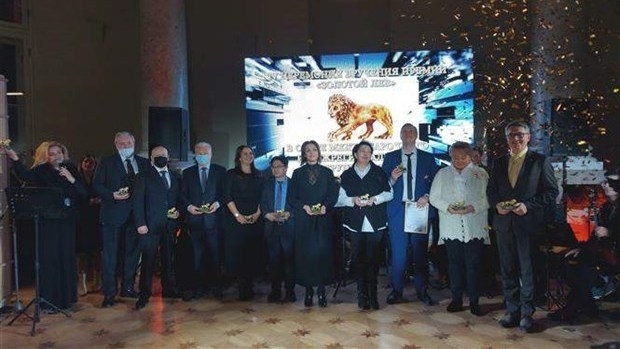 At the award ceremony (Photo: VNA)
According to Chairman of the committee Evgheny Grigoriev, the award recognises contributions to establishing and strengthening international and inter-regional relations, and fostering dialogue between the municipal authorities and its people.
It is in recognition of the Golden Age Group's contribution to the external activities of St. Petersburg city, and also shows the successful integration of Vietnamese businesses in Russia, he added.
Businesses urged to capitalise on opportunities to increase exports
Local businesses have been advised to diversify their markets to intensify import and export activities this year, alongside maximising the benefits of free trade agreements (FTAs), restructuring export products, developing stronger brands, whilst grasping market information and changes in the policies of importers, according to insiders, VOV reported.
With an impressive trade surplus of over US$19 billion last year, the industry and trade sector aims to increase the total export turnover for this year by between 4% and 5%, with the country's trade surplus anticipated to maintain its momentum.
Despite this, Vietnamese exports this year are largely dependent on the prospects of the global economy, particularly if the novel coronavirus (COVID-19) pandemic can be brought under control.
With regard to the export situation in the year ahead, Vu Duc Giang, chairman of the Vietnam Textile and Apparel Association (VITAS), said textile and garment exports this year will continue to face numerous difficulties ahead in the post-pandemic period. In line with this, Vietnam is likely to export goods worth between US$37 billion and US$38 billion providing that the pandemic is brought under control globally.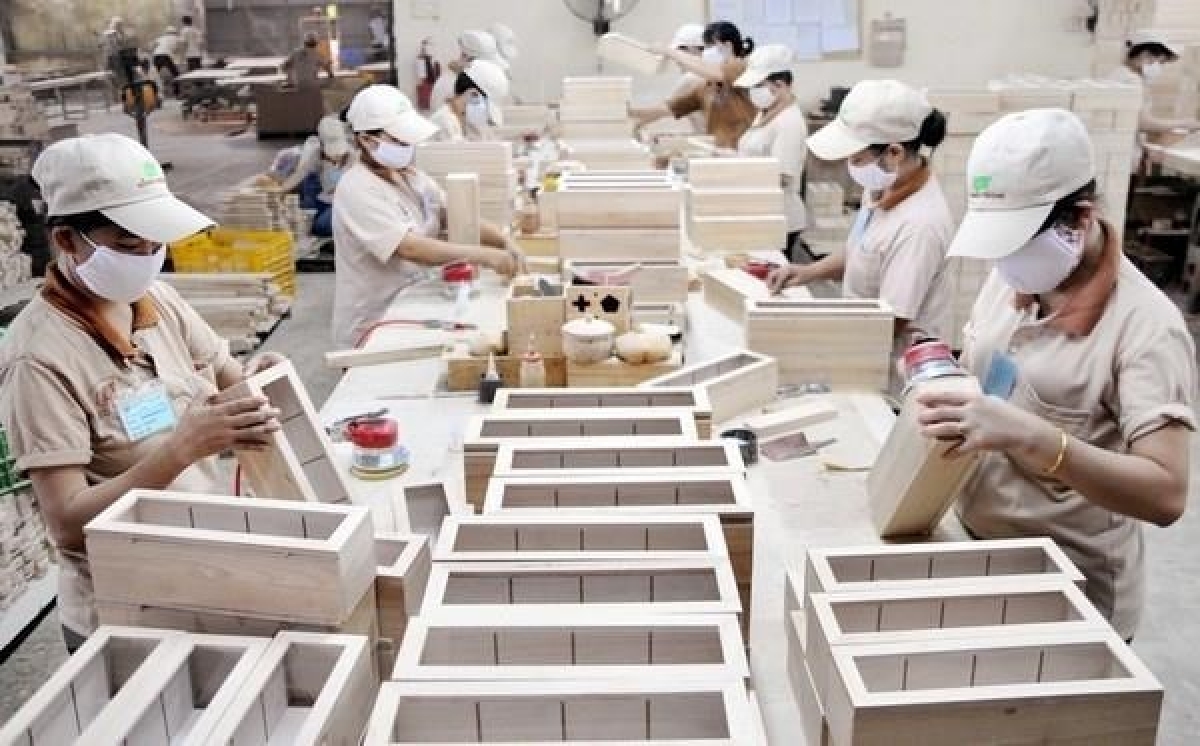 (Photo: VOV)
Giang pointed out that over the long-run, the Vietnamese garment and textile sector will continue to encounter challenges over the subsequent three years, noting that exports to major markets gradually return to a normal state once the pandemic is successfully curbed by the end of the third quarter of 2023.
He emphasised that new-generation FTAs, especially the EU-Vietnam Free Trade Agreement (EVFTA), the Regional Comprehensive Economic Partnership (RCEP), and the Comprehensive and Progressive Agreement for Trans-Pacific Partnership (CPTPP) can be expected to boost exports moving forward, according to VOV.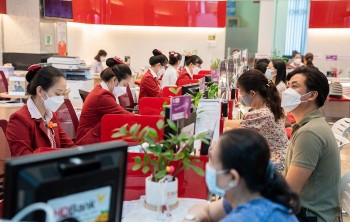 Economy
Vietnam Business & Weather Briefing (August 12): Air passengers reach a record number in July, seafood exports expected to reach 3 billion USD in Q3