Vietnam News Today (Feb. 6): PM Chinh to Pay Official Visits to Singapore, Brunei
Vietnam News Today (Feb. 6): PM Chinh to pay official visits to Singapore, Brunei; Vietnam attends ASEAN+3 Tourism Ministers Meeting; Exports in 2023 and high demands from new generation FTAs; Digital technology to spearhead Vietnam's drive for Industry 4.0.
Vietnam News Today (Feb. 6) notable headlines
PM Chinh to pay official visits to Singapore, Brunei
Vietnam attends ASEAN+3 Tourism Ministers Meeting
Exports in 2023 and high demands from new generation FTAs
Digital technology to spearhead Vietnam's drive for Industry 4.0
Hailstorm poured on Fansipan peak
Da Nang sees good signs in MICE tourism
Vietnam faces huge inflationary pressure in 2023: expert
Coach Park Hang-seo to help open football academy in Vietnam
Labour market's growth an opportunity for improving social welfare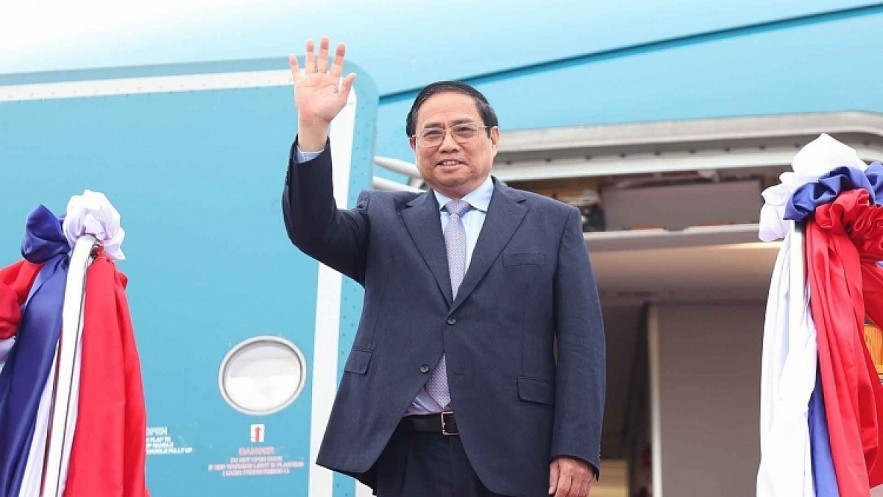 Prime Minister Pham Minh Chinh.
PM Chinh to pay official visits to Singapore, Brunei
Prime Minister Pham Minh Chinh, his wife and a high-ranking Vietnamese delegation will pay official visit to the Republic of Singapore and Brunei Darrussalam from February 8-11.
The visits will be made at the invitation of Singaporean Prime Minister Lee Hsien Loong and Sultan of Brunei Darussalam Haji Hassanal Bolkiah.
Vietnam and Singapore officially established diplomatic relations in 1973. After raising the relationship to a Strategic Partnership in 2013, the relationship between the two countries has grown in a deeper and more effective manner.
In 2022, Singapore ranked first among 108 nations and territories pouring investment capital into Vietnam with US$6.46 billion.
Despite negative impacts of the COVID-19 pandemic, the bilateral trade value hit US$8.25 billion in 2021 and US$7.01 billion over the first nine months of 2022, up 23 percent and 17 percent, respectively.
Vietnam and Brunei Darussalam established diplomatic relations in 1992, cited VGP.
Both nations have made new strides in their relationship since the establishment of a comprehensive partnership on the occasion of the State visit to Vietnam by the Sultan of Brunei in March 2019.
The two-way trade value reached US$310 million in 2021 and US$458 million in the first half of 2022.
Vietnam attends ASEAN+3 Tourism Ministers Meeting
A Vietnamese delegation led by Deputy Minister of Culture, Sports and Tourism Doan Van Viet attended the 22nd ASEAN Plus Three Tourism Ministers Meeting in Indonesia's Yogyakarta city on February 4.
The meeting took place within the framework of the ASEAN Tourism Forum (ATF) 2023 themed "ASEAN: A Journey to Wonderful Destinations."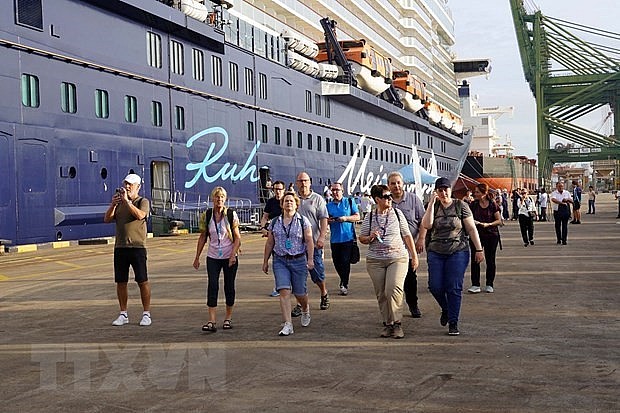 Illustrative image (Source: VNA)
Delegates reviewed tourism cooperation outcomes recorded at the 25th ASEAN-China Summit, the 23rd ASEAN-RoK Summit, the 25th ASEAN-Japan Summit, and the 25th ASEAN Plus Three Summit, held in Cambodia from November 11-12, 2022.
They also looked into ASEAN+3 tourism cooperation following the 20th ASEAN Plus Three Tourism Ministers Meeting in 2021, according to VNA.
The participants noted with pleasure the growth both in the number of international arrivals and tourism revenues in the ASEAN+3 countries as compared with 2021.
The tourism sector will further recover in the next two-three years as the countries have continued with COVID-19 vaccinations and paid attention to hygiene and safety of visitors, they said.
The meeting highlighted the support of China, Japan and the RoK for ASEAN member nations in enhancing capacity for tourism experts, and creating conditions for the countries to promote their tourism products through events and exhibitions last year.
Exports in 2023 and high demands from new generation FTAs
Amid green growth, the circular economy is becoming a global trend and is required as a positive solution to reduce greenhouse gas emissions and improve competitiveness towards the goal of carbon neutralisation and sustainable development, meaning the country must pay attention to the "greenness" of the production chain.
Since the beginning of the year when exporting goods to markets which have signed the EU-Vietnam Free Trade Agreement (EVFTA), Vietnamese enterprises no longer apply the Generalized System of Preferences, but must instead apply the preferential tariff regime according to the commitments under the EVFTA.
This year also marks the fifth year since the nation's implementation of the Comprehensive and Progressive Agreement for Trans-Pacific Partnership (CPTPP) with higher requirements on "green" standards for products and goods when exporting to these markets.
The enforcement of free trade agreements (FTAs) represents the implementation of commitments with a focus on the elimination and reduction of import tariffs on goods according to the "road map".
When the nation joins the FTA playground, it is seeking both to have more market opportunities and to affirm its compliance with vital competition in the inevitable existence of an "open" economy.
Tran Thanh Hai, deputy director of the Import-Export Department under the Ministry of Industry and Trade, said, "The competition for us to boost exports is actually a constant competition to be able to innovate ourselves and improve quality as well as best meet the needs of consumers."
However, with a business community made up of more than 96% small and medium-sized enterprises with limited potential, in order to promote technological innovation, investing in production to meet the standards of markets for high value is not easy, he explained.
At a recent trade promotion conference held with the overseas Vietnamese Trade Office system, Vietnamese Trade Counselor Nguyen Thi Hoang Thuy, in charge of the Vietnam Trade Office in Sweden (concurrently Denmark, Finland, Iceland, Norway, and Latvia), pointed out that Nordic countries are particularly interested in issues involving climate change and environmental protection.
The 2023 budget estimates of these countries feature budget estimates for green investment activities and support for environmental protection.
This will continue to influence Nordic consumption patterns, with increasing trends toward environmentally friendly and recycled green products that continue to be popular in Northern Europe, she said.
Thuy emphazised the need to understand the "European Green Agreement" which features a series of strategies launched to make the EU climate neutral by 2050.
Therefore, Vietnamese enterprises need to understand regulations, as well as market trends in order to ensure all requirements when they want to export to this highly lucrative market.
As one of the country's key export industries, when participating in the global supply chain, the Vietnamese leather and footwear industry needs compliance to meet the high standards of new generation FTAs such as the CPTPP and EVFTA, a factor which will bring both challenges and opportunities to local businesses and workers.
Phan Thi Thanh Xuan, vice chairwoman and general secretary of the Vietnam Leather - Footwear - Handbag Association, stated that the requirements, especially the ones for green production in supply chains, will be a big challenge, so leather and footwear businesses must update information regularly.
Specifically, the EU side has moved to raise the issue of compliance with safe goods standards when producing for exports to the EU market and this law is updated annually.
Furthermore, the German market will soon move to introduce a new law on increasing consultation in the supply chain for third parties. This is also one of the conditions that Vietnamese businesses must comply with, with a failure to respond resulting in failure for exports to this market.
From the actual operation of organic food exporters, it shows that they must focus on the production and processing of products without using chemicals such as chemical fertilizers, preservatives, pesticides, growth hormones, antibiotics, or genetically modified organisms.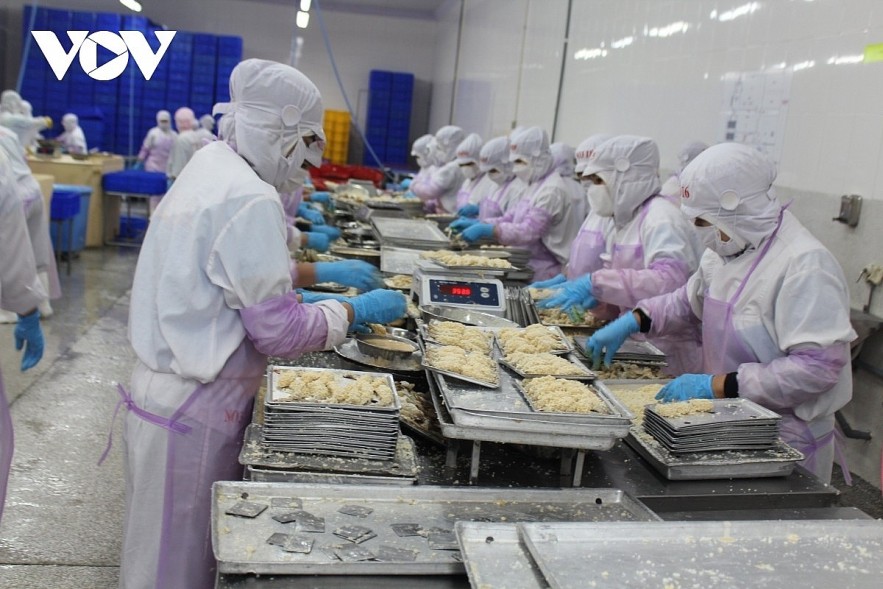 New generation FTAs require high quality export goods with many strict standards.
Pham Minh Duc, vice chairman of the Vietnam Organic Association, believes that, along with the efforts of businesses to meet high standards of goods and market access, helping them to better understand markets is an important role of state management agencies.
Although the export potential of organic products is great, the ability of local businesses to access markets remains limited, he went on to say.
"Currently, Vietnam's main export agricultural products such as shrimp products, rice, milk, cashew, pepper, coffee, tea and some special spices are certified organic and exported according to EU and US standards. However, the production output of the organic industry remains limited and currently most of the products are still being exported in the form of raw materials. Most of these businesses have also developed high-end, packaged and branded products, but in fact have not yet penetrated deeply into the end-consumer market," said Duc.
The country's import-export strategy to 2030 has set the target of ensuring sustainable export growth with an average export growth rate of 6% to 7% per year throughout the 2021 to 2030 period, reported VOV.
This year the Ministry of Industry and Trade has sets a target of export growth of approximately 6% compared to 2022, with this being a "modest" goal, but state management agencies insist that it will not easy to achieve this goal.
Amid difficulties and challenges relating to the global economic downturn, there is a need to ensure that standards are met, particularly due to the awareness of consumers in terms of attaching importance to environmental protection, green growth, and sustainable development.
Digital technology to spearhead Vietnam's drive for Industry 4.0
By 2025, the Ministry of Information and Communications expected Vietnam to have 80,000 digital tech firms, meeting at least 50% of digital tech and services from state agencies.
Vietnam aims for the digital technology industry to lead the implementation of Industry 4.0 in the country, with revenue growth 2.5 times higher than the overall GDP expansion rate.
The target was revealed in the Ministry of Information and Communications (MIC)'s directive for information and communication technology (ICT) development in 2023 and the 2024-2025 period.
"Digital technology focused on design, creation, and manufacturing in Vietnam is the main industrial sector driving the nation's industrialization and modernization, contributing to greater digitalization capability and shaping a digital country," the MIC stated.
Under the plan, the ministry expected revenue from the ICT sector would hit US$165 billion in 2023, eventually rising to $185 billion by 2025.
In this sense, digital technology companies would contribute between 6 and 6.5% to overall GDP growth over the next three years, together with ICT industrial exports that would amount to 137,000 million dollars in 2023 and 160,000 million in 2025.
In 2022, revenue from Vietnam's ICT sector hit $148 billion, representing an increase of 8.7% year on year. The contribution of the industry to GDP was estimated at $34.3 billion, up 8.7%.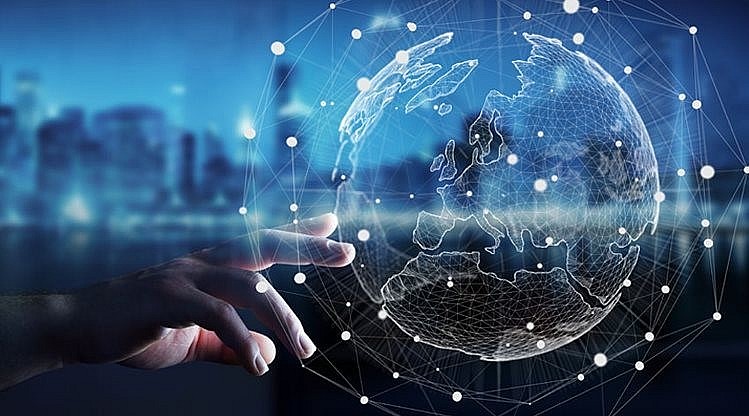 Photo: VNN
Meanwhile, the country's exports of hardware and electronic products rose by 11.6% in 2022 to $136 billion, resulting in a trade surplus of $26 billion in the sector, a significant improvement from a modest $4 billion in 2021.
According to the MIC, the total number of digital tech firms in 2022 was 70,000, up 9.6% year on year, 60% of which are moving up from engaging in low-value production processes to those of higher value.
In addition, local firms earned revenue of over $2.2 billion from foreign markets for exporting software and IT services, Hanoitimes reported.
The MIC highlighted the rising number of R&D projects from foreign investors in Vietnam such as Samsung, Qualcomm, Panasonic, and Intel.
By 2025, the MIC expected Vietnam to have 80,000 digital tech firms, meeting at least 50% of digital tech and services from state agencies.
Another priority is to have 10 major IT firms with international competitiveness and revenue of over $1 billion each, along with at least eight provinces/cities with ITC revenue of over $1 billion.
"Vietnam should be among the top five countries in terms of revenue from software, IT services, and mobile games development," it stated.
Supporting the development of ICT firms
To realize these goals, the MIC expects the Government's support for local IT firms to expand their reach globally.
On the domestic front, the MIC would finalize the legal framework for ICT development, focusing on helping local companies enhance their product quality, branding, and workforce.
For 2023, the MIC gives priority to drafting an action plan for Vietnam's ICT development until 2025, with a vision to 2030, and a strategy for the establishment of a semi-conductor industrial sector until 2030, with a vision to 2035.
It aims to form ICT hubs to attract investment capital in the production of electronics, IoT, and AI products in the provinces of Dong Nai, Binh Duong, and Ba Ria – Vung Tau, while forming close links between Vietnamese IT firms with global tech giants such as Samsung or LG.
During the 2024-2025 period, Vietnam would be able to master digital techs and develop new products and services related to AI, IoT, BigData, could computing, 5G, and future generation networks.
As a leading locality in the country's drive for digitalization, Hanoi has been implementing various strategies, such as "National strategy on developing digital economy and society to 2025, with an orientation to 2030", "Plan to develop the National Digital Address Platform associated with digital maps", "Taking farm produce to the e-commerce platform, promoting the development of the agricultural and rural digital economy."
In particular, the ongoing program "Digital Transformation of Hanoi to 2025, with a vision to 2030" has been seen as a solution to harness the power of advanced technologies associated with the simplification of administrative procedures.
"Since the launch of the program "Digital Transformation of Hanoi to 2025, with an orientation to 2030" in 2021, Hanoi has identified digital transformation as an opportunity to bring equality and benefits to every citizen. Therefore, people and businesses must be at the center of the digitalization process," Vice Director of the Hanoi Department of Information and Communications Nguyen Viet Hung said.
Hailstorm poured on Fansipan peak
A hailstorm accompanied by whirlwinds slammed on Fansipan peak in Sa Pa township in the northern mountainous province of Lao Cai in the early morning of February 5, according to the provincial hydro-meterological station.
The hailstorm lasted about 10 minutes with many hailstones measuring up to 3cm in diameter.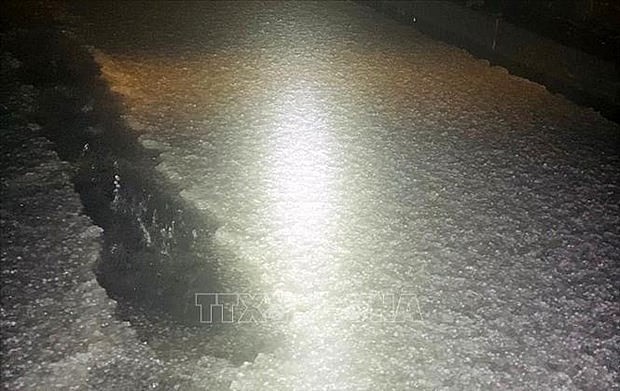 Hailstorm slams on Fansipan peak in Sa Pa township in the northern province of Lao Cai on February 5. (Photo: VNA)
It left a thick layer of hailstones on roads, front yards, flower gardens and areas near the Fansipan peak. This was the first hailstorm recorded in the province since the beginning of this year, cited VNA.
There were also rains and downpours in Lao Cai from the afternoon of February 4. Local residents said the rains provided a significant amount of water for crops after many days without rains, adding that they will increase the humidity of the soil and bring the forest fire to a safe level.