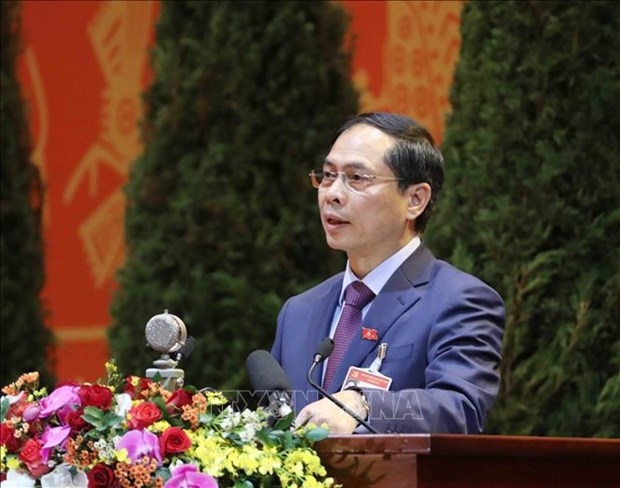 Bui Thanh Son, Deputy Minister of Foreign Affairs, speaks at the January 27 working session of the ongoing 13th National Party Congress. (Photo: VNA)
Diplomacy helps create favorable environment for national development
The diplomatic sector has significantly contributed to maintaining a peaceful, stable environment favorable for national development, as well as national security, according to Bui Thanh Son, Deputy Minister of Foreign Affairs, Vietnam Plus reported.
The diplomatic sector has significantly contributed to maintaining a peaceful, stable environment favorable for national development, as well as national security, according to Bui Thanh Son, Deputy Minister of Foreign Affairs.
In a presentation at a working session of the ongoing 13th National Party Congress on January 27, Son said the sector has made noted contributions over the past five years through a good combination of Party, State and people-to-people diplomacy.
During the 12th tenure, despite great difficulties and challenges, with the latest the COVID-19 pandemic and the global economic downturn, fierce competitions between powers, along with emerging security issues, Vietnam's diplomacy has joined hands with the entire Party, people and army to successfully implement external affair guidelines set by the 12th National Party Congress.
The diplomatic sector has partnered with national defence and security forces in safeguarding the country's sovereignty over its sea and islands.
Amidst the complex development of the East Sea issue, Vietnam has been able to mobilise international support to oppose unilateral infringement, advocate the settlement of disputes through peaceful measures in line with international law, while maintaining stable relations with relevant neighbouring countries, Son said.
The sector has also helped to attract huge resources for national socio-economic development and reform, he said, citing the signing of five free trade agreements (FTAs), including new-generation, high-standard ones with key partners, which put Vietnam at the centre of a network of 16 regional FTAs.
Viet Nam reports record number of new cases of COVID-19
Viet Nam confirmed 91 new COVID-19 cases on Thursday, of these 84 are local infections while seven are imported cases.
This is the record number of cases in a single day, bringing the patient tally to 1,642.
The imported patients numbered from 1554 to 1560 include a Costa Rican man who flew from the U.S. to Ho Chi Minh City on January 24 on flight CX799.
The Costa Rican national (patient 1554) is being treated at the city's Cu Chi field hospital.
Patients 1555-1560 took flight KE from the U.S. to the Republic of Korea and then flight VN431 to the central city of Da Nang on January 13.
These patients are being treated at the Da Nang Hospital for Lung Diseases.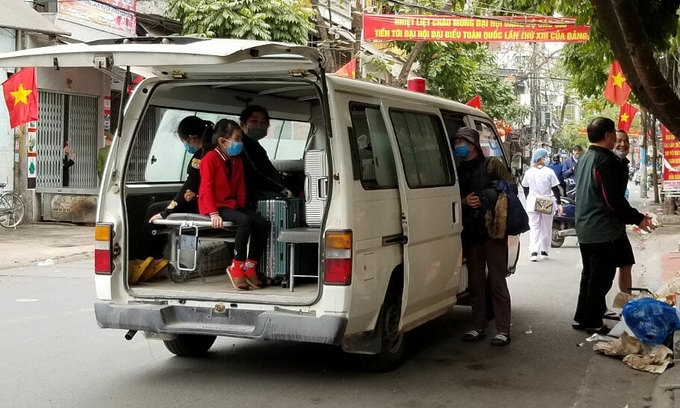 An ambulance of the Le Chan District's Center for Preventative Medicine in Hai Phong City takes those who have been in close contact with a coronavirus case in Quang Ninh Province to centralized quarantine camps, January 28, 2021. (Photo: VNE)
Regarding the latest local infection cases, patients 1552 and 1553 were confirmed earlier this morning while detailed information on 82 others will be updated later.
The same day, Prime Minister Nguyen Xuan Phuc issued a directive ordering lockdown of Chi Linh city of Hai Duong province and temporary suspension of the Van Don International Airport in Quang Ninh province following detection of the aforesaid local infections, VGP reported.
VN becomes top-performing Asian economy in 2020
The Vietnamese economy grew 2.9% last year from a year ago, according to government estimates released in late December. That's better than China's forecast-beating 2.3% growth during the same period.
"With this performance, Viet Nam has delivered one of the highest growth (rates) in a year where the rest of the world were in deep recessions," economists from Bank of America Global Research said in a report this month.
Some economists have over the past years questioned the veracity of Viet Nam's gross domestic product (GDP) data. Nevertheless, many economists appeared to be optimistic that the country's economic growth will accelerate this year.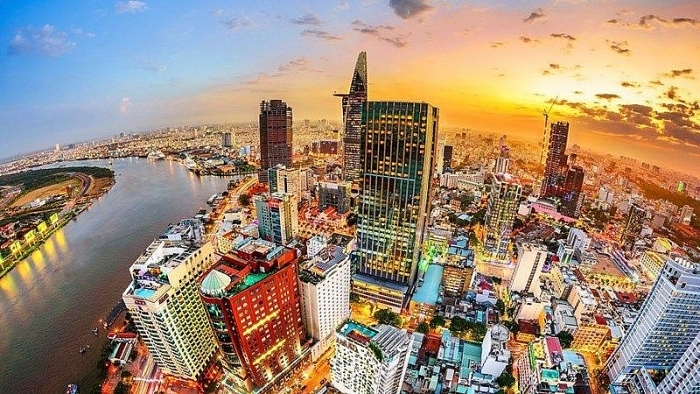 (Photo: Vietnam Insider)
Despite neighboring China — where Covid-19 was first detected — Viet Nam has reported just over 1,500 infections and 35 deaths as of Tuesday, according to data compiled by Johns Hopkins University.
The country's handling of the virus outbreak was internationally hailed as a model for other developing nations to follow, and helped its economy to continue growing throughout 2020, as reported by VGP.
Mekong Delta faces salinity threat over coming year
The nation's Mekong Delta region is set to suffer periods of severe droughts and saltwater intrusion in late 2021, according to a warning from meteorologists.
According to Vu Duc Long, deputy director of the National Centre for Hydro-Meteorological Forecasting (NCHMF), the water flow in upstream Mekong rivers is in the process of decreasing, thereby causing salinity intrusion to increase in late January.
The highest levels of saline intrusion can be found in the area around the mouth of the river, with this most likely to occur in February.
Long states that the saline intrusion in the Mekong Delta is largely dependent on water sources in the upstream Mekong rivers, a high tide, and many other factors.
He therefore put forward the suggestion that local authorities strive to update information and take every possible step to mitigate potential damage.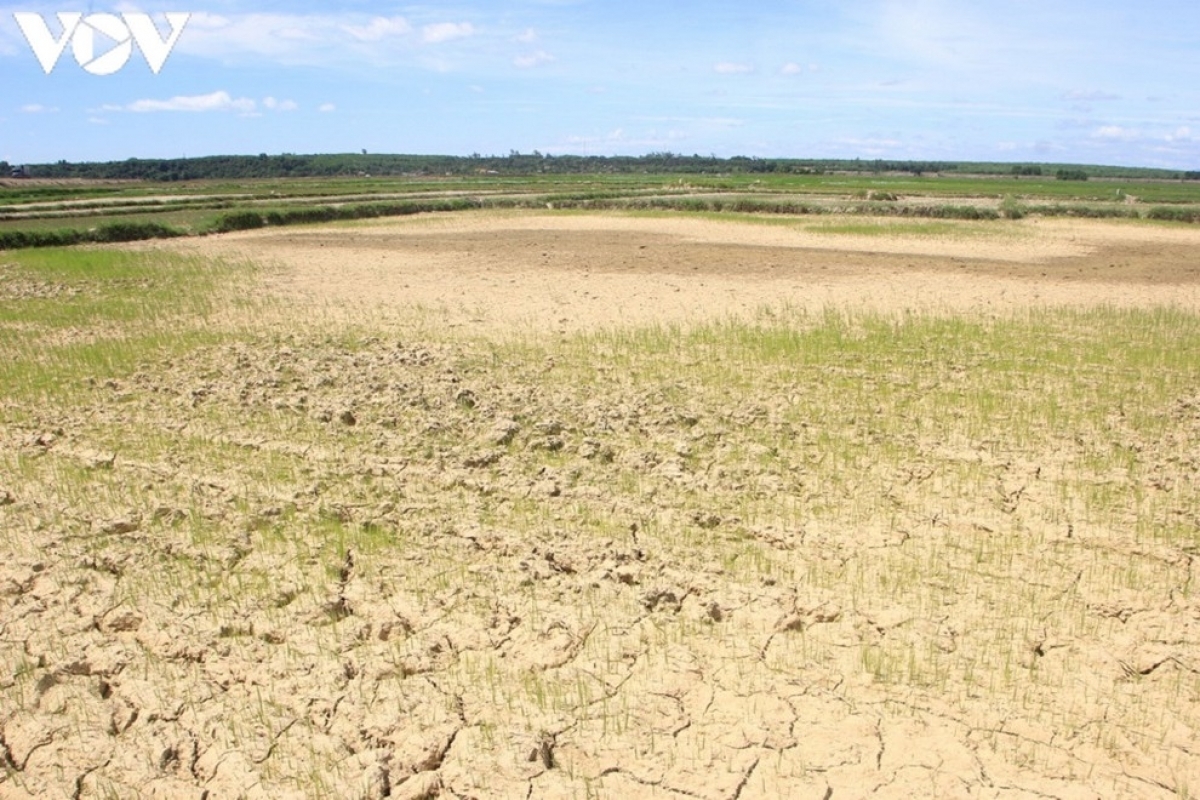 (Photo: VOV)
Furthermore, the NCHMF have forecast that from February to July, the water level in the river basins will face a shortage of between 20% and 50%. Indeed, the lowest water level in the downstream area is likely to reach 0.2m to 0.3m in February or March.
The provinces of Nghe An, Ninh Thuan, and Binh Thuan, along with the Central Highlands region, are all set to face water shortages and droughts between March and April, with central provinces also anticipated to face similar issues moving forward, according to VGP.
Binh Phuoc now boasts tallest sitting Buddha statue in Southeast Asia
After four years of construction, a 73-m-high sitting Buddha statue - the tallest of its kind in Southeast Asia - has been inaugurated at the Phat Quoc Van Thanh Pagoda in the southern province of Binh Phuoc.
The statue was erected on top of the pagoda's main palace, which was built on an area of 8,100 sq m.
The two are among the major items at the Phat Quoc Van Thanh Pagoda complex.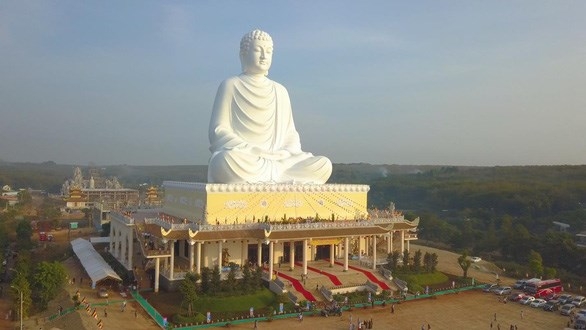 (Photo: Vietnam Plus)
On 117,726 sq m, the complex includes 24 large-scale items, each covering an area of more than 3,000 sq m. Construction began on January 5, 2017.
Since Buddhism arrived in Vietnam from India and China thousands of years ago, it has been mixed with local traditions and beliefs while contributing to shaping the country's cultural heritage, according to VNA.
Jasmine Le