Vietnam - Philippines Celebrates 45th Anniversary Of Diplomatic Ties
July 12 marks 45 years of diplomatic relations between Vietnam and the Philippines, which was established in 1976.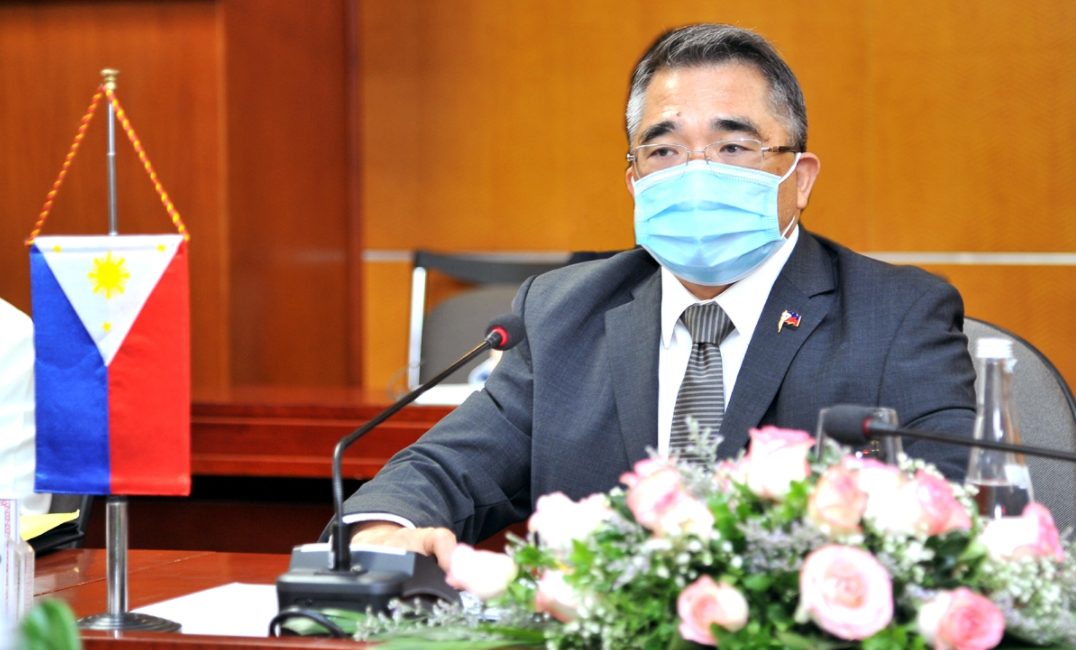 Philippine Ambassador to Vietnam Meynardo LB. Montealegre. (Photo: VOV)
Philippine Ambassador to Vietnam: Confident of stronger Vietnam - Philippines strategic partnership
Celebrating the 45th anniversary of the establishment of diplomacy between Vietnam and the Philippines, ambassador Meynardo LB. Montealegre granted an exclusive interview to VOV, shedding light on the traditional friendship and the prospects of cooperation between the two countries.
"It is equally satisfying since my assignment at this stage provides me an excellent opportunity to cultivate and nurture the close friendly ties between our two countries that were formally established in 1976," he said.
Having forged a strategic partnership more than five years ago, the Philippines and Vietnam are poised to further strengthen their ties in areas such as maritime cooperation, protection of the resources in the sea and the management of coastal and marine ecosystems, continued high-level exchanges, regular consultations in both political and economic arenas, and cooperation in various areas including agriculture and forestry, health care, education, labor, information and communications technology, sports, tourism, culture, and heritage.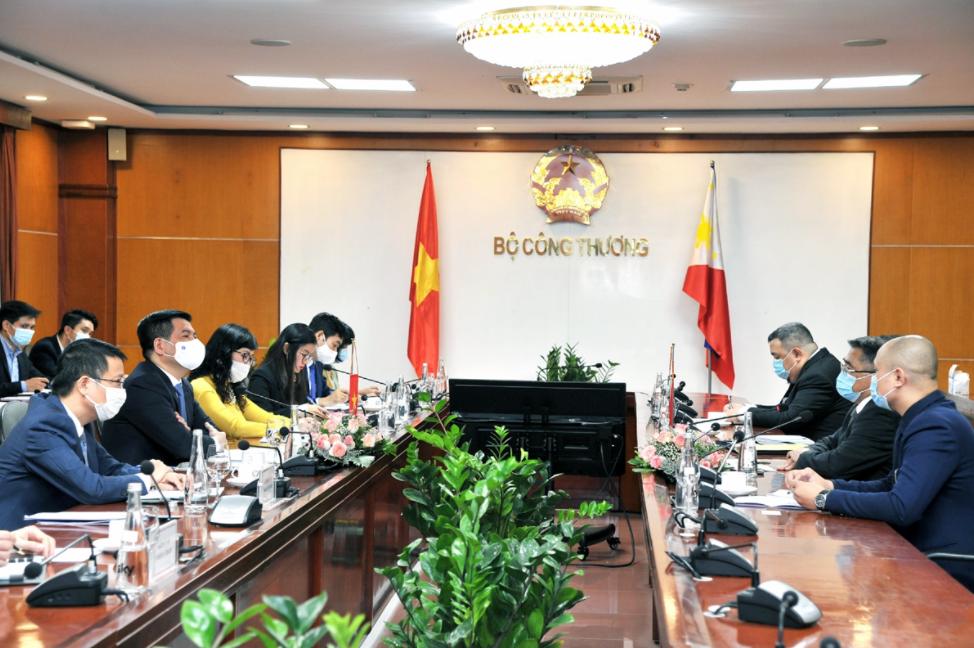 Ambassador Montealegre has put forward initiatives to promote bilateral cooperation during his working session with the Minister of Industry and Trade Nguyen Hong Dien in June 2021. (Photo: VOV)
As the Philippine ambassador to Vietnam, he wants to continue and improve further on the achievements that the two countries have so far attained in various fields of cooperation and expects the relationship between our two countries to reach its vast potential.
To promote bilateral economic and trade cooperation, the ambassador has proposed that the Philippines and Vietnam can pursue collaboration in facing the global market together in the next generation of products and services including low-to-mid-market financial tools created by start-ups; E-commerce start-ups; Business Process Outsourcing (Philippine side) collaboration with IT Outsourcing (Vietnam side) to tackle western markets; and electric vehicle software innovation, parts innovation, charging infrastructure standards, and market development and acceleration of adoption.
He suggested Vietnam invest in these same sectors in the Philippines. "The benefit of collaboration in these sectors is the strength of the Philippines in BPO and KPO and market reach in western economies for these services. For the start-up sector in finance and e-commerce, the combined Philippines and Vietnam markets will be a ripe development ecosystem to approximate the market size of Indonesia which has spawned its own billion-dollar start-ups," the ambassador said.
The ambassador said that the "Vietnam-Philippine Plan of Action for Implementation of the Strategic Partnership for 2019-2024," which specified initiatives for cooperation in sectors of vital interest, would serve as a foundation to enhance cooperation. The Joint Commission on Bilateral Cooperation in Manila has also been a venue for reviewing progress in the implementation of the plan of action. As such, the future of bilateral relations between the two countries is in good hands.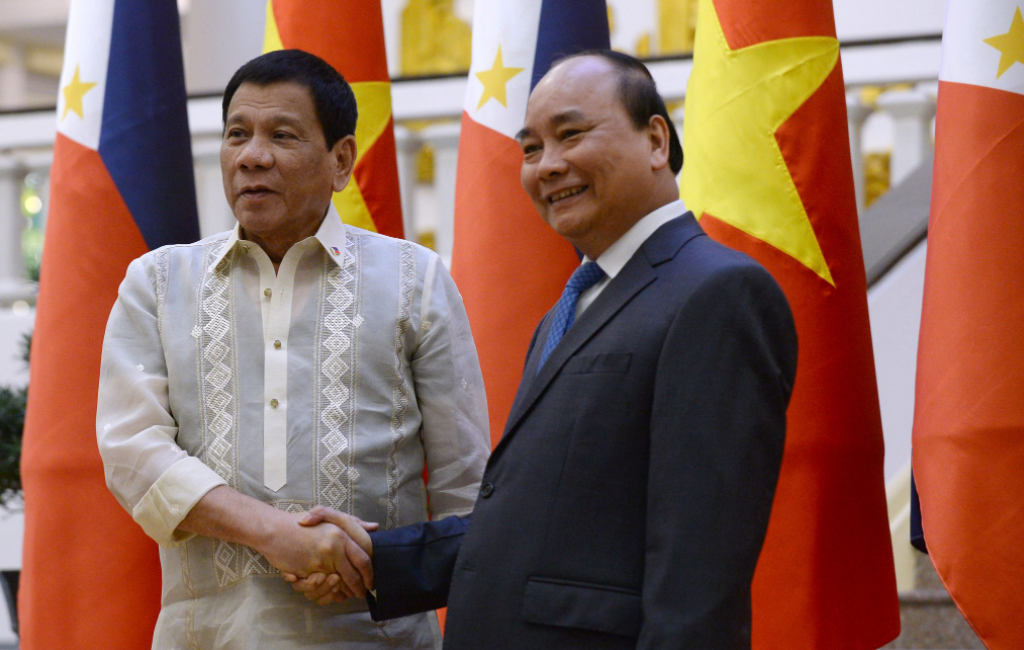 Vietnam State President Nguyen Xuan Phuc (R), who served as prime minister at that time, and Philippine President Rodrigo Duterte (L) in 2016. (Photo: VGP)
Vietnamese leaders extended greetings to their Philippine counterparts
Vietnamese leaders have extended greetings to their Philippine counterparts on the occasion of the 45th founding anniversary of the diplomatic ties (July 12, 1976 - 2021), VNA cited.
State President Nguyen Xuan Phuc and Prime Minister Pham Minh Chinh cabled their greetings to President of the Philippines Rodrigo Duterte.
Minister of Foreign Affairs Bui Thanh Son sent his greetings to Philippine Secretary of Foreign Affairs Teodoro Locsin.
The Philippines' exports to Vietnam hit 1.27 billion USD and the import value was USD 3.64 billion in 2020. Over the past five years, the two countries have also carried out an array of activities in culture and education.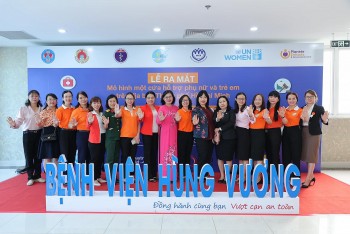 Viet's Home
What is the one-stop centre for women and children experiencing violence?