Vietnam Plans to Issue Its Own Covid Vaccine Passport
Vietnam will issue its own digital Covid-19 vaccine passport that will carry personal details and vaccination information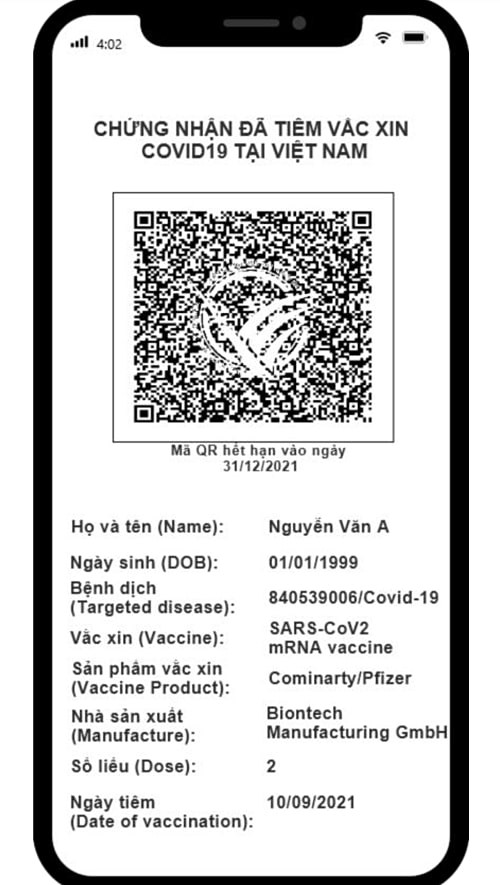 An illustration of how Vietnam's Covid-19 vaccine passport is presented on a mobile phone. Illustration: VNE
A Health Ministry document said the vaccine passport would include the holder's name, date of birth, nationality, disease against which the vaccination has been done, number of vaccine shots, vaccination dates, vaccine type, vaccine manufacturers and a serial number.
The data would be encrypted and presented through a QR code which expires 12 months after their creation, VNE reported.
The health ministry said information displayed on the passport would correspond with documents by the WHO and the EU.
So far, 77.2 million people in Vietnam have received their first Covid-19 vaccine shots, 63 million have received two and 1.3 million have received three.
Line Graph: VNE
PM proposes penalizing Covid vaccination refusal
Prime Minister Pham Minh Chinh has called for punishing people who refuse to be vaccinated without valid reasons.
At a meeting with the National Steering Committee for Covid-19 Prevention and Control, he said authorities should convince people to get immunized, and consider banning people from leaving their home or making them pay the treatment fees if they contract Covid if they refuse the shots.
The goal is safe adaptation to the pandemic with a focus on reducing community transmission and severe cases and death, he said.
Localities that fail to reach vaccination targets would also be held accountable, he warned.
All adults must get their second vaccine shot this month, and children aged 12-17 must get theirs in January, he said.
All adults should also be administered booster shots in January, he said, adding vaccination for children aged five and above would be done in due course, according to VNE.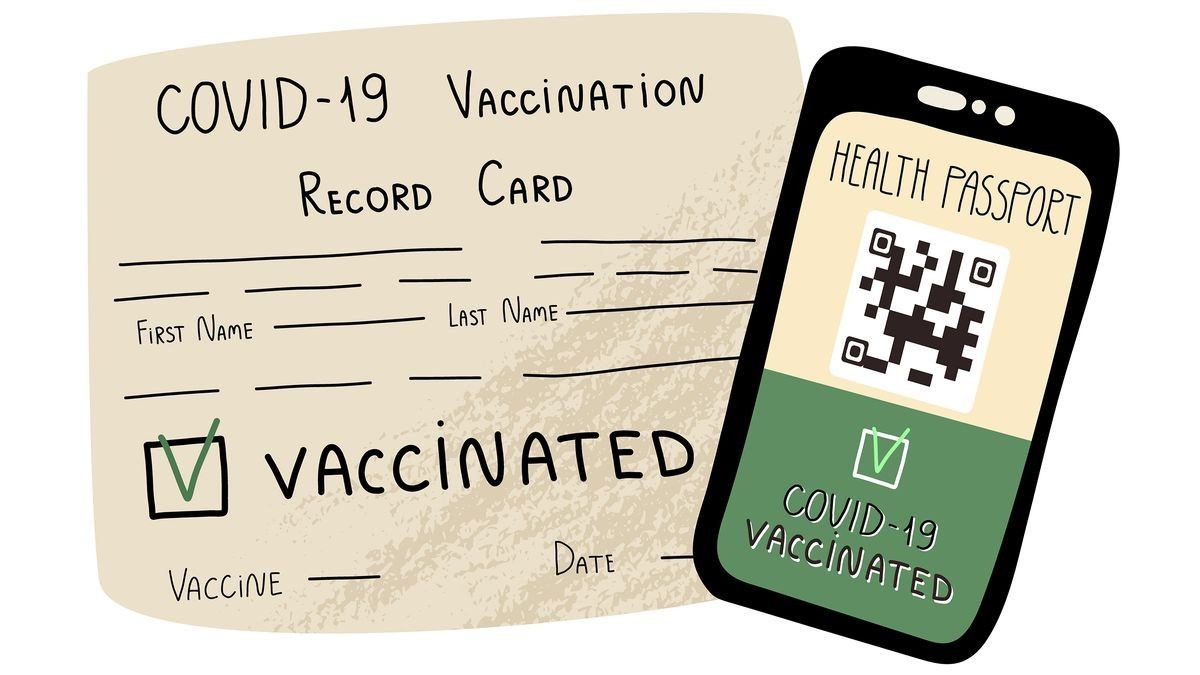 Photo: Vox
Vietnam has so far accepted vaccine passports from 78 countries and territories, according to the Ministry of Foreign Affairs.
The 78 countries and territories include Canada, Iran, Iraq, Maldives, South Africa, Zimbabwe, Poland, the United Arab Emirates (UAE), the Republic of Korea (RoK), Kazakhstan, Mongolia, Oman, Thailand, Romania, Japan, New Zealand, Brazil, Sri Lanka, the Czech Republic, Morocco, Saudi Arabia, Armenia, Germany, Russia, the UK, Austria, San Marino, Laos, Singapore, Belgium, Spain, Denmark, the US, Italy, Bulgaria, Slovakia, Norway, Sweden, Israel, France, Turkey, Azerbaijan, India, Switzerland, China, Pakistan, Ireland, Greece, Kuwait, Colombia, the Netherlands, Australia, Finland, Taiwan (China), Hungary, Belarus, Cambodia, Algeria, Canada, Indonesia, Nepal, Mexico, Bolivia, Croatia, Portugal, Turkmenistan, Palestine, Qatar, Libya, Egypt, Timor Leste, Ukraine, the Philippines, Malaysia, Luxembourg, Argentina, Jordan, and Brunei.
Meanwhile, Australia, Belarus, Japan, the U.K., and the U.S. have accepted Vietnam's vaccine passport, while it is under "consideration" in other countries.
Vietnam closed its doors to foreign tourists and canceled all international flights in March last year as a Covid containment measure. Only Vietnamese repatriates, foreign experts and highly-skilled workers are allowed in with stringent conditions.
The country recorded a 79% decline year-on-year in the number of foreign visitors in 2020 due to travel restrictions amid the pandemic.
The nation welcomed just 3.83 million foreign visitors against a record 18 million in 2019, according to official data.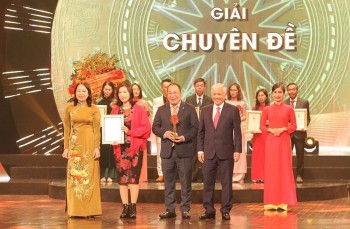 Overseas Vietnamese
VietnamTimes (Viet Nam Union of Friendship Organizations) is a reliable address for overseas Vietnamese to quickly and objectively update political, economic, cultural, and social news. The agency has created a helpful forum and connection between expatriates and the motherland.