Vietnam Adds Six Countries to Vaccine Passport Acceptance List
Vietnam is accepting vaccine passports from 78 countries and territories, with the addition of six more since October; and it is part of a similar list in Australia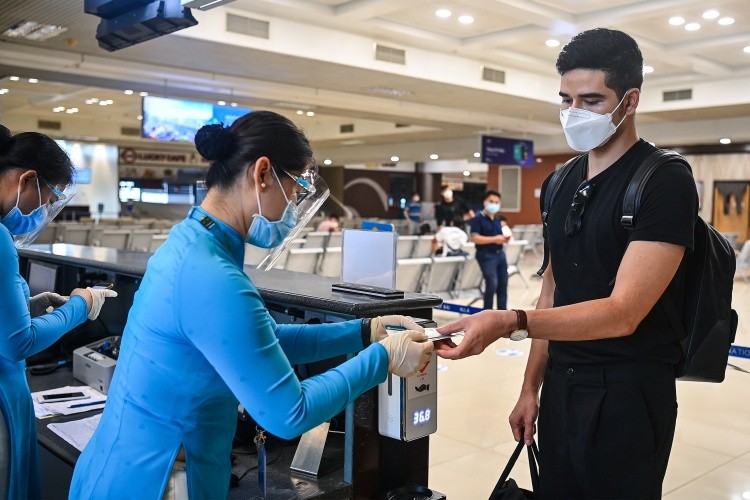 A passenger at the Noi Bai Airport, Hanoi, October 2021. Photo: VNE
"Vietnam has temporarily recognized vaccination certificates from 78 countries and territories," foreign ministry spokeswoman Le Thi Thu Hang confirmed at a press briefing on Thursday.
The six new countries are: Canada, Iran, Iraq, Maldives, South Africa and Zimbabwe, VNE reported.
Hang noted that Vietnamese authorities have acted urgently to complete software solutions to quickly issue the vaccine passports form according to international standards, with the quarantine period for certificate holders reduced to seven days.
On countries that recognize Vietnam's vaccine passport, Hang said Australia joined the group, which also includes the U.S., the U.K., Japan and Belarus.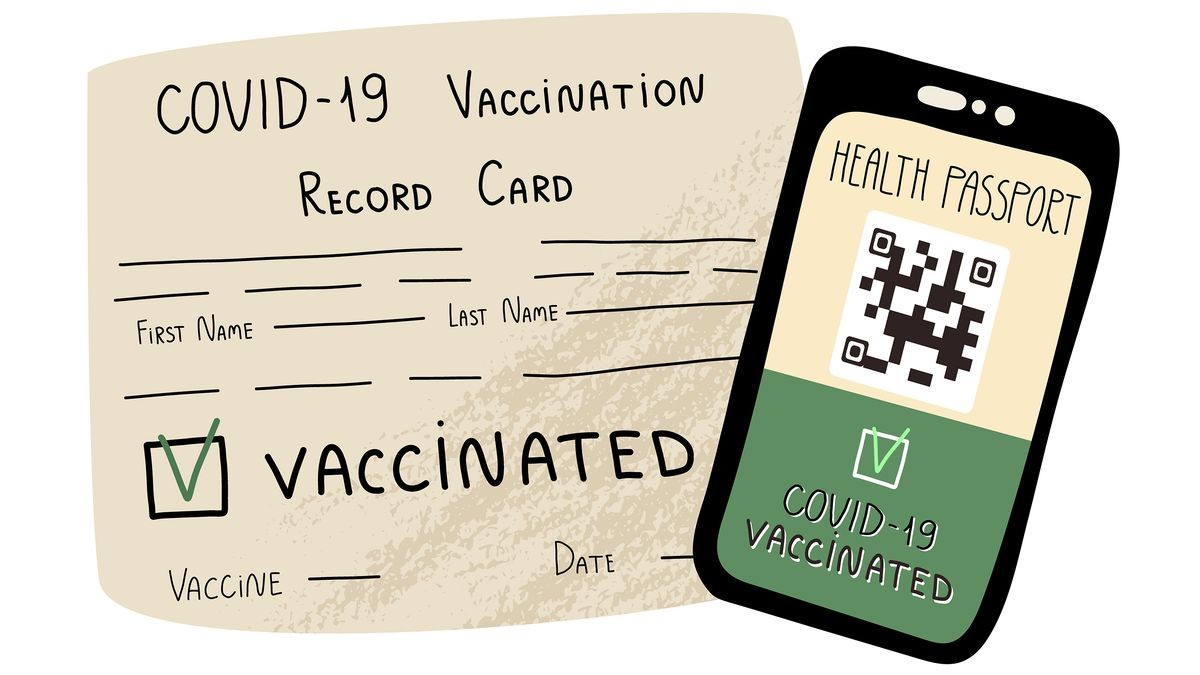 Photo: Vox
Canada has agreed in principle, while members of the ASEAN bloc and the European Union, China and South Korea are still in the process of reviewing and waiting for Vietnam to come up with a consistent vaccine passport template, she said.
Responding to the question about the high demand among Vietnamese living abroad to visit Vietnam at the time of Tet, the Lunar New Year festival, Hang said the demand could be partly met if the government approves the suggestion of the Ministry of Transport to allow international flights to resume on nine routes from December 15.
The foreign ministry is continuing to cooperate with related parties to repatriate Vietnamese citizens from different locations in the world, based on their need, pandemic development and Vietnam's quarantine capacity, she added.
So far, nearly 200,000 Vietnamese have been brought back from 60 countries and territories on 800 repatriation flights.
Here's the infographic of what you need to know about the mutual recognition of COVID-19 vaccine passports.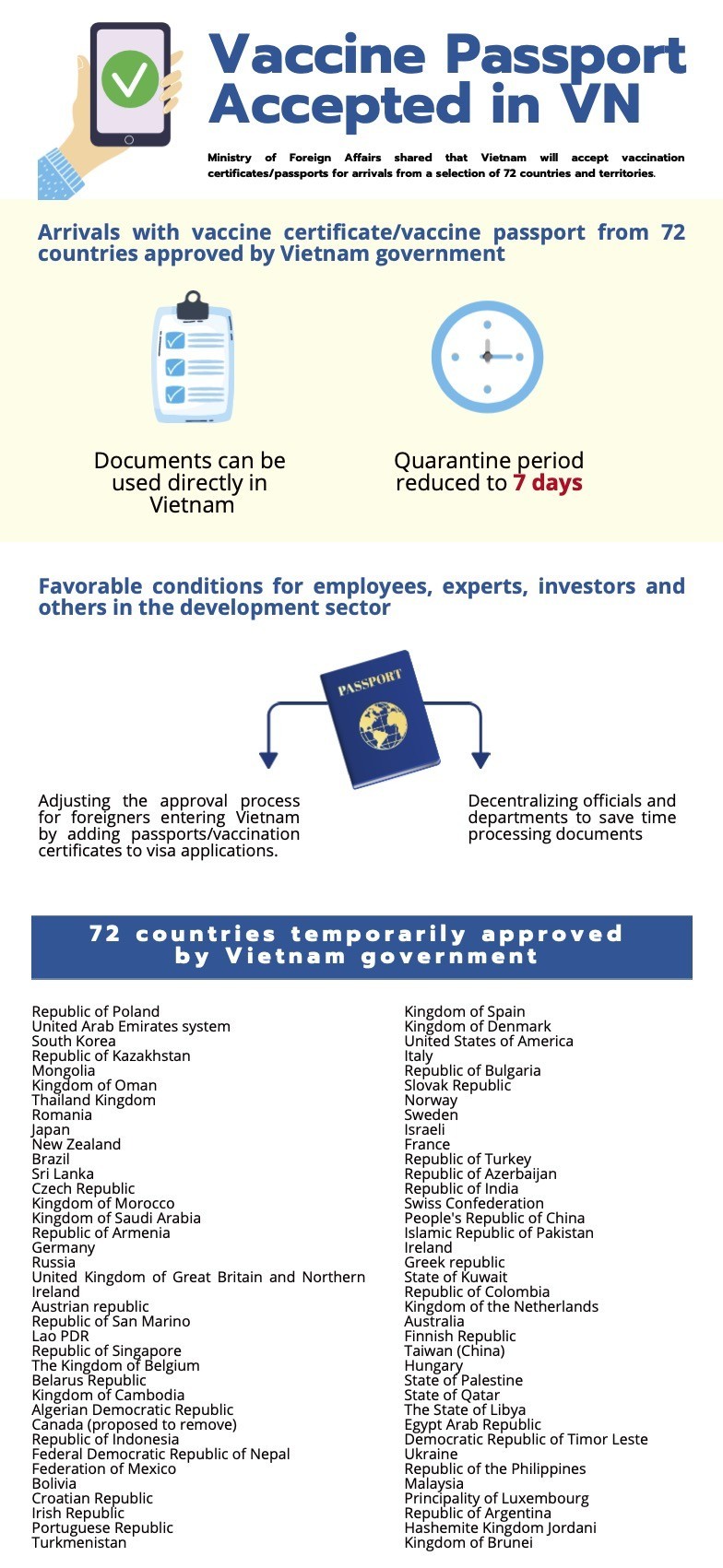 Inforgraphics: VNT
According to the spokeswoman, Vietnam has earlier temporarily recognized vaccine certificates of 72 countries and territories. They are Algeria, Argentia, Armenia, Australia, Austria, Azerbaijan, Belarus, Belgium, Bolivia, Brazil, Brunei, Bulgaria, Cambodia, China, Colombia, Croatia, the Czech Republic, Denmark, Egypt, Finland, France, Germany, Greece, Hashemite Jordani, Hungary, Iceland, India, Indonesia, Ireland, Italy, Isreal, Japan, Kazakhstan, Kuwait, Laos, Libya, Luxembourg, Malaysia, Mexico, Mongolia, Morocco, New Zealand, Nepal, the Netherlands, Norway, Oman, Pakistan, Palestine, the Philippines, Poland, Portugal, Qatar, Romania, Russia, South Korea, Thailand, Sri Lanka, Saudi Arabia, San Marino, Singapore, Slovakia, Spain, Sweden, Switzerland, Taiwan, Timor Leste, Turkey, Turkmenistan, the UAE, the U.K., Ukraine, and the U.S.
People from these countries can use them directly in Vietnam, and have their quarantine duration reduced to seven days in line with the Health Ministry's guidelines for those who have been fully vaccinated or have recovered from Covid-19.
Vietnam accepts all types of vaccines that have been recognized by the World Health Organization(WHO), the U.S. CDC, the European Medicines Agency, and the Ministry of Health. The template for vaccine passports need to be issued both digitally and in a hard copy and it needs to bear a verification code. The issuing countries and territories need to have a high safety index and a high rate of vaccination.Citizens from countries and territories that have not officially introduced their vaccine certificates or proof of recovery to Vietnam may contact Vietnamese representative missions in their own countries to validate these documents or seek assistance, Hang said.
Vietnam closed its doors to foreign tourists and canceled all international flights in March last year as a Covid containment measure. Only Vietnamese repatriates, foreign experts and highly-skilled workers are allowed in with stringent conditions.
Vietnam recorded a 79% decline year-on-year in the number of foreign visitors in 2020 due to travel restrictions amid the pandemic.
The nation welcomed just 3.83 million foreign visitors against a record 18 million in 2019, according to official data.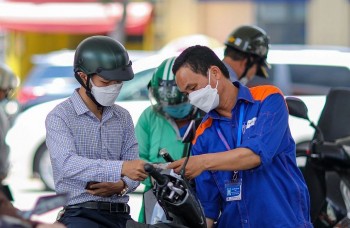 Economy
Vietnam Business & Weather Briefing (Oct 2): Binh Duong lures foreign investors with special care, the North and Central regions continue to have heavy rains, leading to the risk of flooding, flash floods, and landslides.