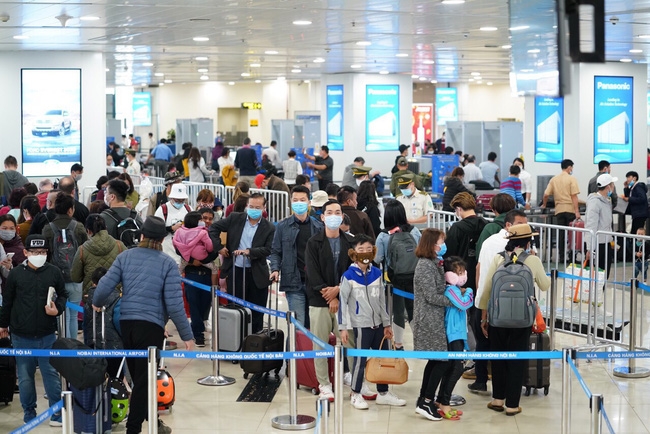 Nearly 10,000 Vietnamese aborad will return home in the coming time. Photo: NLD
Under the Prime Minister's direction, priority is given to citizens under 18 years old, the elderly, the sick, pregnant women, workers and students with expired work permits, and those in exceptionally difficult circumstances.
All arrivals are subject to compulsory 14-day quarantine.
In the immediate future, Ho Chi Minh city will welcome 300 students returning from the U.S on April 27.
Deputy Director of Ho Chi Minh city Department of Health said that the preparation work regarding the repatriation of overseas Vietnamese citizens has been completed. The city's quarantine facilities are already available with a capacity of over 11,000 beds.
"To ensure safety, each person will be isolated in a separate room", Hung said.
Ho Chi Minh city currently has only one case of COVID-19 infection, 36 people in centralized quarantine.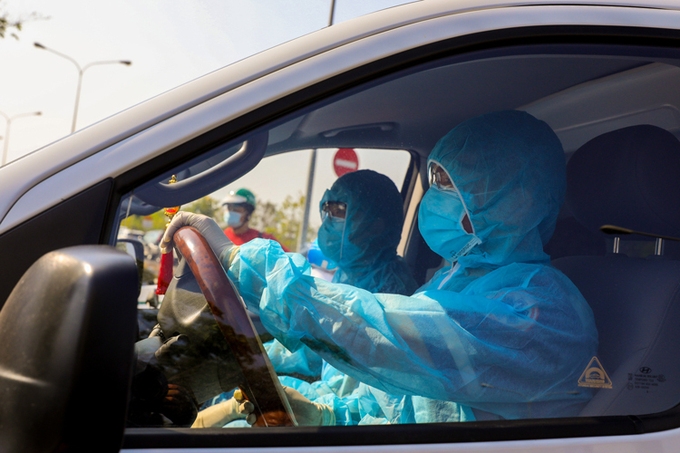 Medical staff working in a quarantine facility in Ho Chi Minh City. Photo: Quynh Tran.
Earlier, Vietnam Aviation Administration on April 23 informed that 13 flights would be arranged to bring Vietnamese citizens from 11 countries amid the COVID-19 pandemic.
Specifically, national flag carrier Vietnam Airlines will operate ten flights to transport Vietnamese nationals from Japan, the U.S., Canada, the UAE, France, Russia, Spain, and Thailand.
Low-cost carrier Vietjet Air will carry out two flights from Singapore and Indonesia to Vietnam.
Meanwhile, Bamboo Airways will fly Vietnamese citizens home from the Philippines.
Jennifer Tran