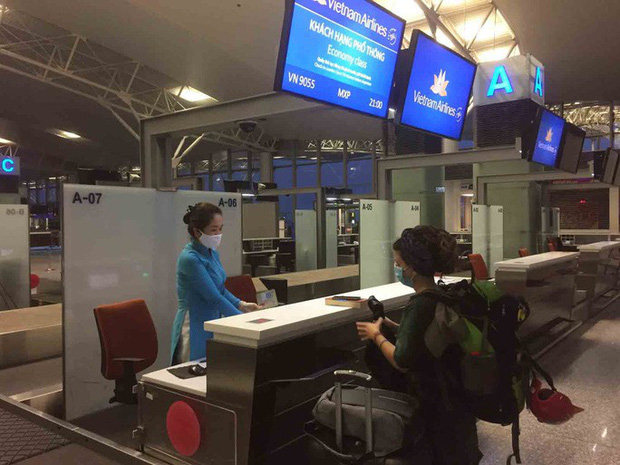 Illustrative photo by Vu Tuan.
As many as 358 foreigners in Vietnam staying over at some accommodation facilities are seeking repatriation. The latest number reported by the Vietnam National Administration of Tourism on April 18 at the requirement of the government.
The stranded tourists are from 43 countries and territories who were traveling in Vietnam and are stranded because of flight suspensions and border closures triggered by the COVID-19 pandemic, said Nguyen Trung Khanh, head of VNAT.
The report also shows that there are 3,229 international arrivals lodging in some 486 accommodation facilities nationwide.
However, the tourism administration stressed that the report is insufficient as statistics are collected from 58 out of 63 provinces. This number will change in the coming days because the remaining localities are sending report the upper levels.
Earlier, localities have been asked to list and report the number of stranded foreign tourists to the government before April 14 so that relevant agencies can cooperate with foreign embassies to repatriate their citizens.
Besides, the VNAT also demands lodging establishments accommodating those stranded by COVID-19 to create favorable conditions such as exempting or reducing fees for the latter until the Ministry of Transport arranges proper flight the return them homes.
Currently, Vietnam provides free medical treatment for foreign tourists who are positive for the deadly virus. There are some foreigners recovering from respiratory disease.
Foreigners can overstay in Vietnam despite having their visas extended without being penalized during the national social distancing as the situation of COVID-19 is complicated, VNA reported. As the nation's social distancing order is taking into effect to avoid the spread of COVID-19, the Department of Immigration of Vietnam is shutting offices from April 2 until further notice.
However, if a visa belonging to any foreigner staying in Vietnam right now expires while their offices are closed, the holder will not be penalized. Instead, visas can be renewed when the office reopens. No date for the reopening has been confirmed as it depends on the COVID-19 pandemic situation, the source said.
The country has not recorded any new Covid-19 infection since Thursday morning, keeping its total count at 268. Of these, 201 have been discharged and 67 are active patients, VnExpress reported.
The pandemic has reached 210 countries and territories, with reported deaths surpassing 154,000.
Lyan Vu