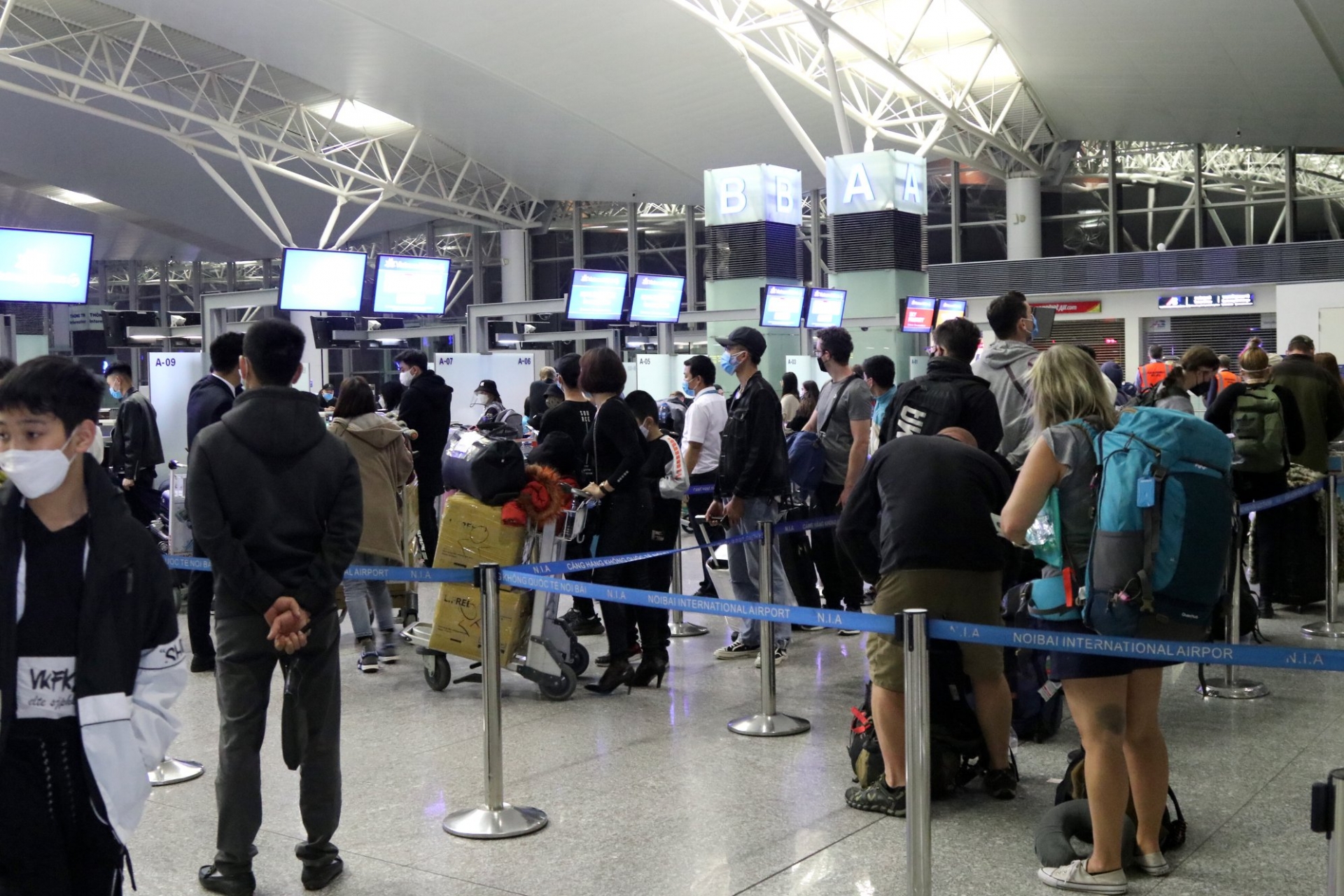 British citizens check-in at Noi Bai airport April 14 before boarding on the flight bringing them home. Photo: UK in Vietnam
On April 13, Vietnamese authorities cooperated with the British Embassy in Hanoi to bring home about 100 British citizens who were 'stranded' in Vietnam and Cambodia due to the COVID-19 pandemic, via Vietnam Airline flight. Among them, some had been positive with coronavirus and were successfully treated by Vietnamese doctors.
On the return flight, relevant Vietnamese agencies, the Vietnamese Embassy in the UK and Vietnam National Airline cooperated to repatriate a number of Vietnamese citizens in the UK, including students under 18 years old, elderly people and people with extremely difficult circumstances.
The flight landed at Van Don airport on the morning of April 15.
These citizens will be put into quarantined under Vietnam's COVID-19 prevention regulations.
Following the direction of the Prime Minister, Vietnam's diplomatic missions are working to bring home Vietnamese nationals stranded abroad due to the COVID-19 pandemic, with priority given to the elderly, the sick and people under 18.
Jennifer Tran