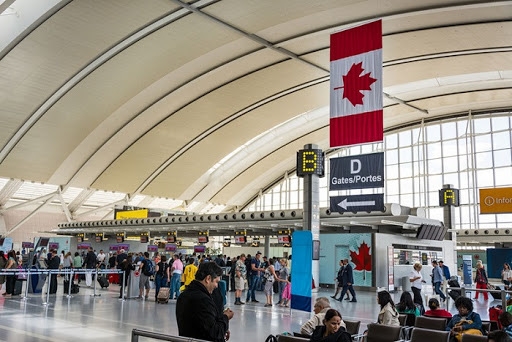 Photo for illustration
"It is recommended that Vietnamese citizens in Canada be cautious, raising awareness, not proving personal information and engaging in financial transaction with organizations and individual that pledge to arrange flights back to Vietnam that are not licensed by the Vietnamese government," Vietnamese Embassy in Canada said in an urgent warning on April 18.
The Embassy made the warning after it and the Consulate General in Canada received reports that some organisations and individuals were collecting deposits to organise flights to bring Vietnamese citizens in Canada back to Vietnam.
More than 1,100 applications registering for repatriation flights of Vietnamese in Canada has been transferred to competent agencies at home for consideration. So far, the authorities at home have not issued any information about ticket sales and flight arrangement.
The Embassy affirmed that Vietnamese representative agencies in Canada are actively coordinating with authorised agencies back in Vietnam to respond to the wish to go back to Vietnam of Vietnamese citizens in accordance with the Vietnamese Prime Minister's instructions.
Accordingly, the Prime Minister has asked the Ministry of Foreign Affairs to draw up plans to bring home Vietnamese nationals stranded abroad due to the COVID-19 pandemic, with priority given to the elderly, the sick and people under 18. The Ministry of Foreign Affairs of Vietnam said on April 9 that it had assisted nearly 1,500 overseas Vietnamese to return home.
As of April 19, Canada confirms over 33,000 cases of COVID-19 infection, 1.400 deaths.
Jennifer Tran