Vietnam Prime Minister requests to control diphtheria outbreak
Vietnam Prime Minister Nguyen Xuan Phuc sent a telegram to cities and provinces nationwide on July 8, 2020, requesting them to mobilize all resources to prevent diphtheria outbreak which has spread quickly in Central Highlands Provinces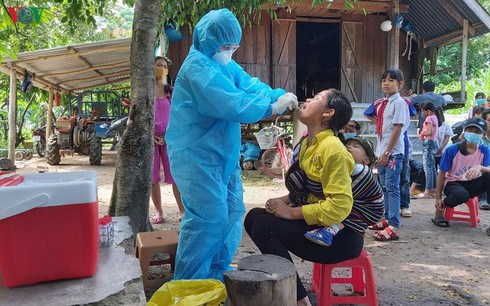 Taking samples for diphtheria tests in the Central Highlands
According to the PM, diphtheria has spread to some provinces in the Central Highlands and there have been fatal cases since the beginning of June 2020. Most positive cases have been detected in remote areas and have not been vaccinated against diphtheria or not fully vaccinated on schedule.
To proactively prevent and control the diphtheria outbreak, the PM requested cities and provinces to launch communication campaigns, encourage local residents to strictly implement preventive measures, including ways to protect themselves from infection.
He asked the designated agencies to closely monitor the outbreak, early detect and timely treat infected people as well as healthy people with germs, so as to minimize deaths. He called for a large-scale vaccination campaign to be launched in the Central Highlands, the country's diphtheria hotspot, with priority given to children who are most vulnerable to infection.
The Ministry of Health is launching a large-scale vaccination campaign, starting on July 9, in the Central Highlands and the two high-risk neighbouring provinces of Quang Ngai and Quang Nam.
Diphtheria has spread to four Central Highlands provinces of Dak Nong, Kon Tum, Gia Lai and Dak Lak. Sixty-five people have been confirmed positive for the Corynebacterium diphtheria bacterium that causes the outbreak in the region. Three people have died of the disease so far.
The Ministry of Health recommended that children should be given four shots against diphtheria throughout their life. People are advised to frequently wash their hands with soap, cover their mouth when coughing or sneezing, and limit contact with an infected or suspected person.
Anyone that has disease symptoms such as a high temperature, a sore throat, a headache, swollen glands in neck, and breathing and swallowing difficulties should be quarantined and given timely treatment by medical workers.
VOV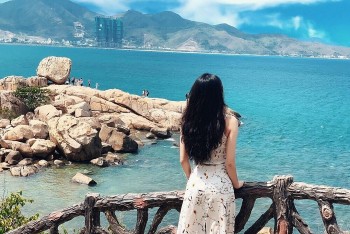 Travel
A British writer shared her experiences while visiting Hanoi, Ho Chi Minh City and Nha Trang city, the central coastal province of Khanh Hoa