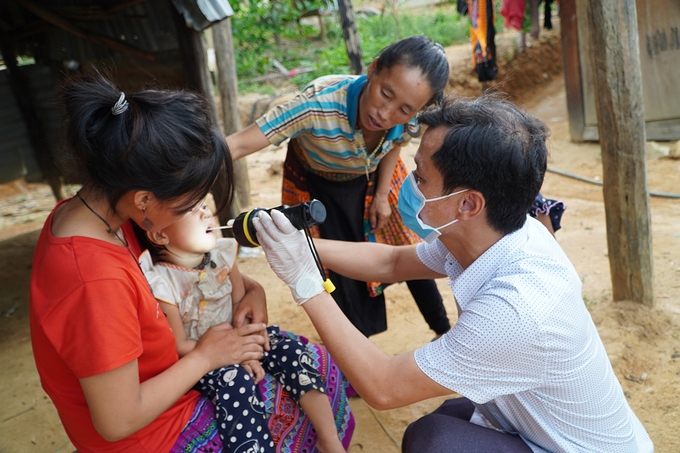 Doctors screened diphtheria for people in Dak Lak (Photo: VNE)
Following her positive result, Director of Dak Lak Department of Health said that the local authorities had isolated 400 isolated people in Dieo village where the patient lives. 13 people in close contact with the patient, including her husband and grandchildren, were isolated and tested for the disease.
With the first diphtheria case documented, Dak Lak becomes the fourth province in Central Highlands and fifth in the country to be gripped by the disease.
Also on July 7 afternoon, another four cases were confirmed in the Central Highlands by the Kontum Department of Health and Gia Lai Department of Health.
Vietnam Ministry of Health on Tuesday afternoon held an emergency meeting after the first positive case detected in Dak Lak. Up to 47 percent of the diphtheria patients in Vietnam are asymptomatic and most of the cases are children over 7 years of age who have not been fully immunized, according to Director of the Department of Preventive Medicine Dang Quang Tan.
While the area is experiencing an increase in new confirmed cases, one diphtheria patient is seeing his condition getting worse, with an increased level of toxins. The patient is, however, still able to walk on his own and is being quarantined and treated in the tropical disease ward of the Gia Lai General Hospital.
Local authorities are adopting certain measures to make sure all residents have taken sufficient vaccination, as well as boosting treatment capacity. Around 800 people in Dak Nong and 2,500 others in Kon Tum have been given preventive treatments after having contact with the patients.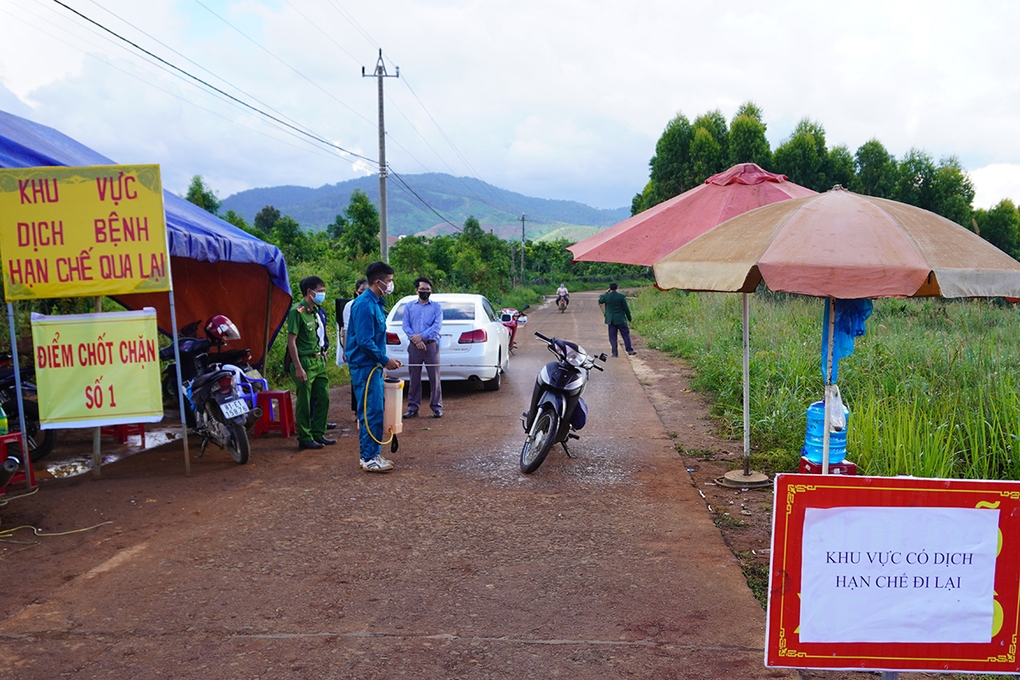 A checking spot in Hai Yang village, Central Highlands (Photo: VNE)
On July 5, Vietnam's Ministry of Health has raised alert and ordered strong actions against diphtheria, in a bid to prevent the deadly disease from spreading further following the death of the three patients.
By Wednesday, 65 diphtheria cases had been recorded in the Central Highlands, including 25 patients in Dak Nong Province, 23 in Kon Tum Province, 16 in Gia Lai Province, and one in Dak Lak Province. Besides, one case was documented in Ho Chi Minh City.
A four-year-old boy in Gia Lai Province had succumbed to the deadly disease on July 4. A 13-year-old boy and nine-year-old girl in Dak Nong also lost their lives after a period of battling with diphtheria.
Jasmine Le