Vietnam Raises Proposals to Fight Violence against Children amid Covid-19
The United Nations Children's Fund (UNICEF), the World Health Organisation (WHO) and the Vietnamese Ministry of Labour, Invalids and Social Affairs (MoLISA) have co-organised a session on ensuring personnel in social welfare and child protection.
For the first time in history, the COVID-19 pandemic has seriously affected the entire socio-economic life globally, in which children are the most affected group, especially children infected with COVID-19; children orphaned because their parents died from COVID-19 infection…
According to preliminary statistics from the Departments of Labor, War Invalids and Social Affairs, the country has nearly 2,500 orphans due to COVID-19 most concentrated in Ho Chi Minh City (1,584 children) and some provinces and cities. Southern provinces such as: Binh Duong - 233 children; Dong Nai - 121 children; Long An - 85 children; Dong Thap - 72 children; Tien Giang - 51 children; An Giang -35 children... Among these, 73 children lost both parents, 2,279 children lost their father or mother.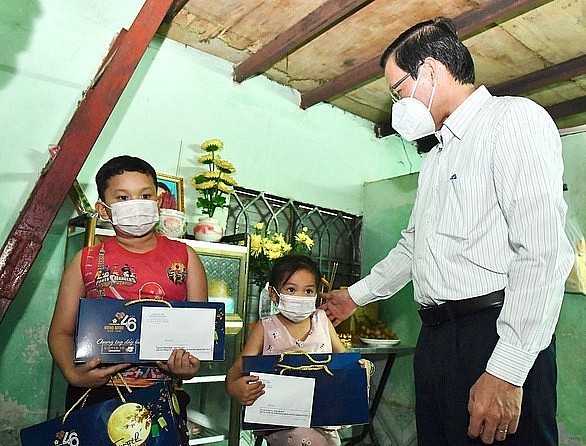 Kids orphaned by Covid-19 in Ho Chi Minh City receive gifts.
The session took place on November 4 within the framework of the second Asia-Pacific conference towards implementation of INSPIRE strategies to end violence against children during Covid-19 and beyond, which was held virtually.
The event brought together MoLISA Deputy Minister Nguyen Thi Ha, delegates from countries in Asia-Pacific and representatives from international and non-governmental organisations and universities.
It aimed to increase human resources in social services and affairs to serve child protection and effectively cope with all forms of violence against children.
In her remarks, Ha said Vietnam always attaches importance to social policies as well as social security and welfare, social progress and equality, and people's living standards and happiness, during its development.
The country has issued a national plan of action to combat violence against children for the 2020-2025 period and a programme on social affairs for 2021-2030, while stepping up the social work at agencies, towards equal and effective social development.
Vietnam's commitments to implementing the Hanoi Declaration and the roadmap on the implementation have been ratified at the 37th and 38th ASEAN Summits, Ha said.
Carrying forward the region's successes and efforts, Vietnam commits to promoting national activities to realise the Hanoi Declaration and the roadmap with specific solutions and actions.
The Deputy Minister emphasised that the country will consolidate the child protection system, utilise human resources to support children, enhance coordination between agencies in the fight, boost personnel training, and strengthen international cooperation in child protection.
The delegates exchanged views on child matters and measures to promote progress in the region, saying to tackle violence against children, it requires a good operation system with human resources as the centre.
They, therefore, recommended countries expand, professionalise and earmark more budget for personnel to provide better services.
Social workers should be equipped with necessary tools to support children, and digital application would help them effectively aid vulnerable groups, the participants said.
Government leaders and representatives from 25 countries in East Asia and the Pacific reinforced their commitment to ending violence against children during the virtual conference hosted by the WHO and the UNICEF from November 1-5, 2021.
In the coming time, the Vietnam Children's Fund will continue to coordinate with the Departments of Labor, Invalids and Social Affairs of provinces and cities to support orphaned children losing their parents due to COVID-19 infection with a norm of VND 5 million /child orphaned from father or mother, VND 20 million /child orphaned his/her parents.
It is expected that by the end of December 31, 2021, there will be 2,500 orphans due to COVID-19 receiving support from the Vietnam Children's Protection Fund, with a total support budget of over VND 14 billion . This is a source of encouragement helping them to overcome the immediate difficulties and a motivation for them to have faith in life.
In addition to supporting orphans due to COVID-19, since the outbreak in Vietnam, the Vietnam Children's Fund has called for individuals, organizations and businesses to join hands to support children affected by COVID-19. Up to now, in addition to funding for orphans, the Vietnam Children's Fund has provided cash and in-kind support to 12,800 children affected by COVID-19 with a total budget of over VND 7 billion.
In addition to the immediate support policy for orphans, MOLISA is working with the United Nations Children's Fund (UNICEF) to rapidly develop guidelines for respite care in line with the principles and recommendations of United Nations, support local implementation of assessment of orphans, develop the most appropriate and most effective supportive intervention plan for them; at the same time, training staff for support building children's capacity in the community, and take care of children's mental and psychological health./.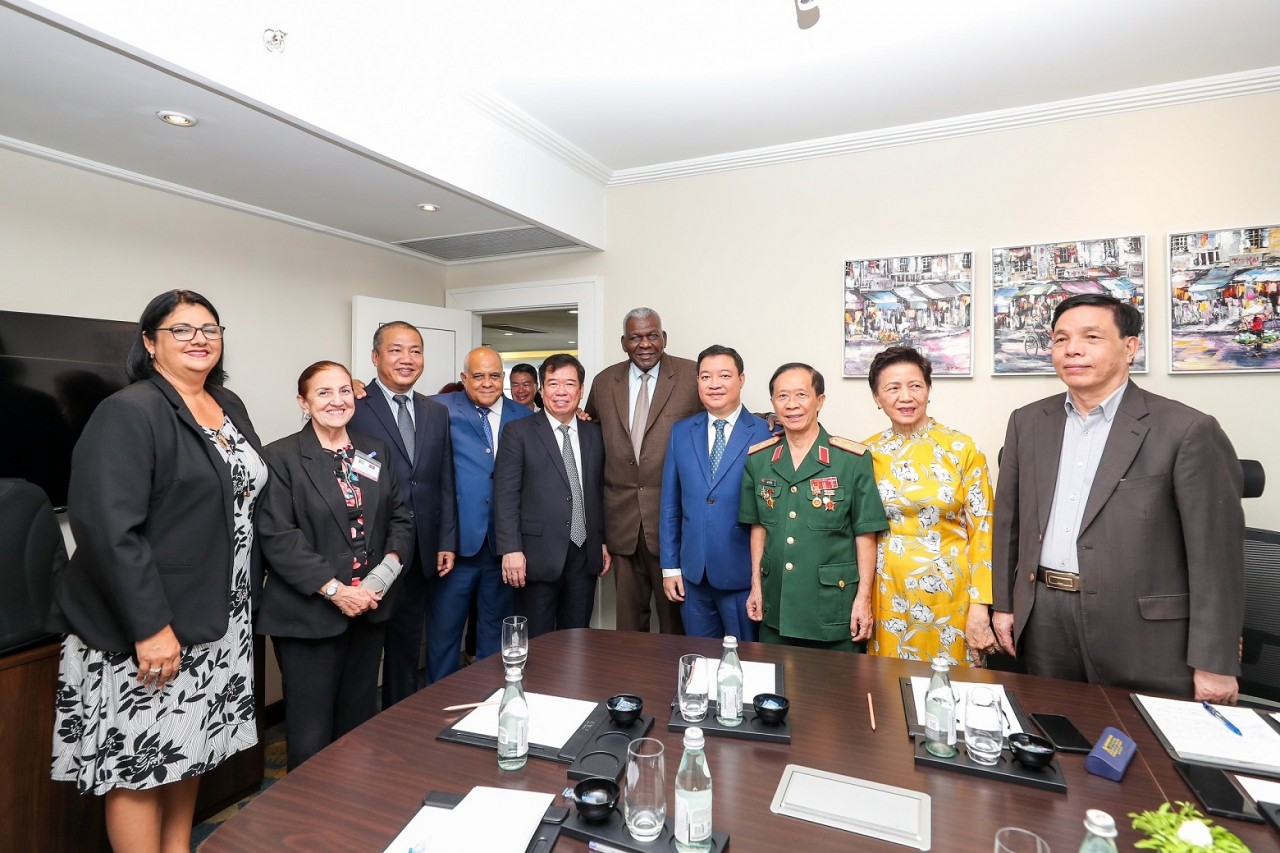 Friendship
President of the National Assembly of People's Power of Cuba Esteban Lazo Hernandez emphasized that Vietnam - Cuba is always united and faithful because they are one family.
September 27, 2023 | 15:11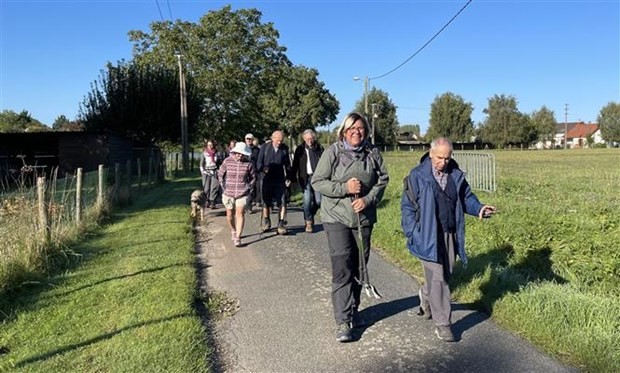 Friendship
The Children's Walk For Hope is a virtual event that will be held globally recently.
September 27, 2023 | 14:54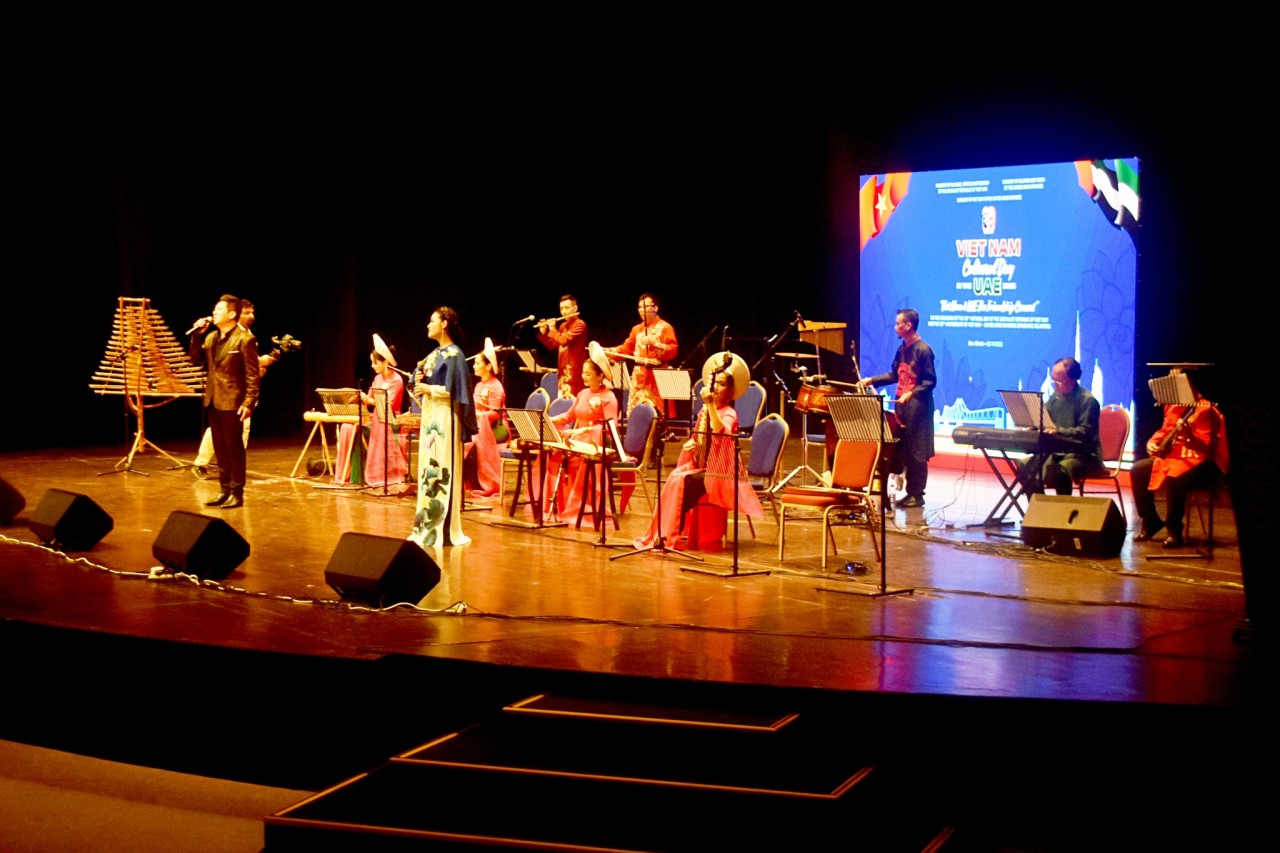 Friendship
A special art performance was held in the capital Abu Dhabi, gathering leading artists from Vietnam and the United Arab Emirates (UAE).
September 27, 2023 | 14:01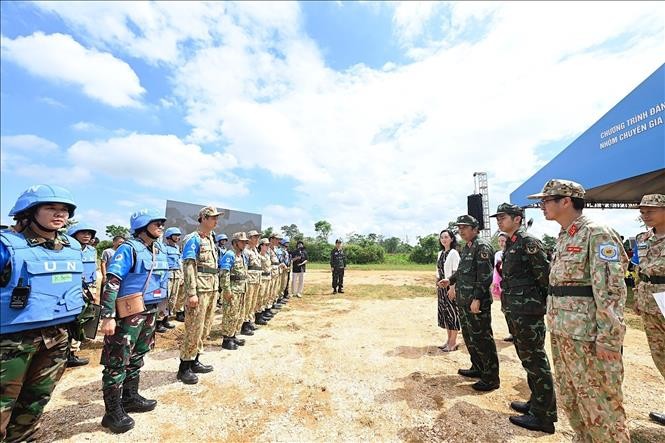 Friendship
Japan and representatives of State members of ASEAN Defence Ministers' Meeting Plus (ADMM-Plus) valued the preparations of Vietnam in hosting the Competency Evaluation Program for Prospective UN Peacekeepers (CEPPP) as well as outcomes of the program.
September 27, 2023 | 07:53