Vietnam ranks first in number of laborers granted Japan's new work visa
Vietnam ranks first in the number of laborers granted with Japan's new work visa, followed by Indonesia, information from Japanese immigration authorities.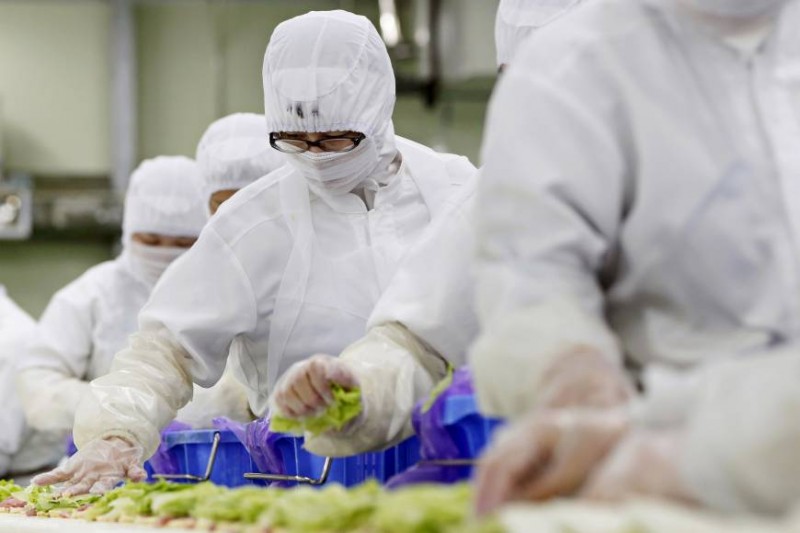 Food production – one of specific jobs in Japan. Photo: Bloomberg
Specifically, Japanese immigration authorities say 219 foreigners were staying in Japan as of the end of September after acquiring a new type of work visa for people with vocational skills.
Japanese government began the new visa program this April to increase the number of foreign workers in Japan.
The Immigration Services Agency found where the 219 foreigners were living under the visa exactly six months after it went into effect.They include 93 workers from Vietnam, 33 from Indonesia and 27 from the Philippines. Forty-nine were in food production, 43 in industrial machinery manufacturing and 42 in material production.
Twenty-nine were working in Gifu Prefecture and 24 in Aichi Prefecture, both in central Japan. Twenty-three were in Osaka Prefecture, western Japan.
The immigration authorities earlier said 2,062 foreigners had applied for the visas as of September 20, but only 300 received them.
Agency officials say they hope to increase the number of foreign workers that stay in Japan after acquiring such visas, by offering tests in all available vocational fields by the end of next March. The officials say they plan to give applicants more opportunities to take the tests both in Japan and abroad.
NHK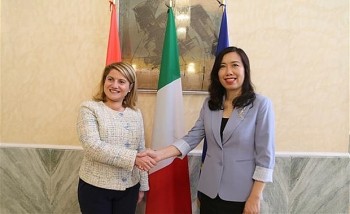 Friendship
The Vietnam - Italy political consultation is part of the occasion of the 50th anniversary of diplomatic ties and the 10th anniversary of the framework of the strategic partnership.