Vietnam ranks fourth in Agoda's pack of wishlist destinations
Vietnam has been ranked fourth in Agoda's pack of wishlist destinations until the year-end, after Taiwan, Thailand and Japan.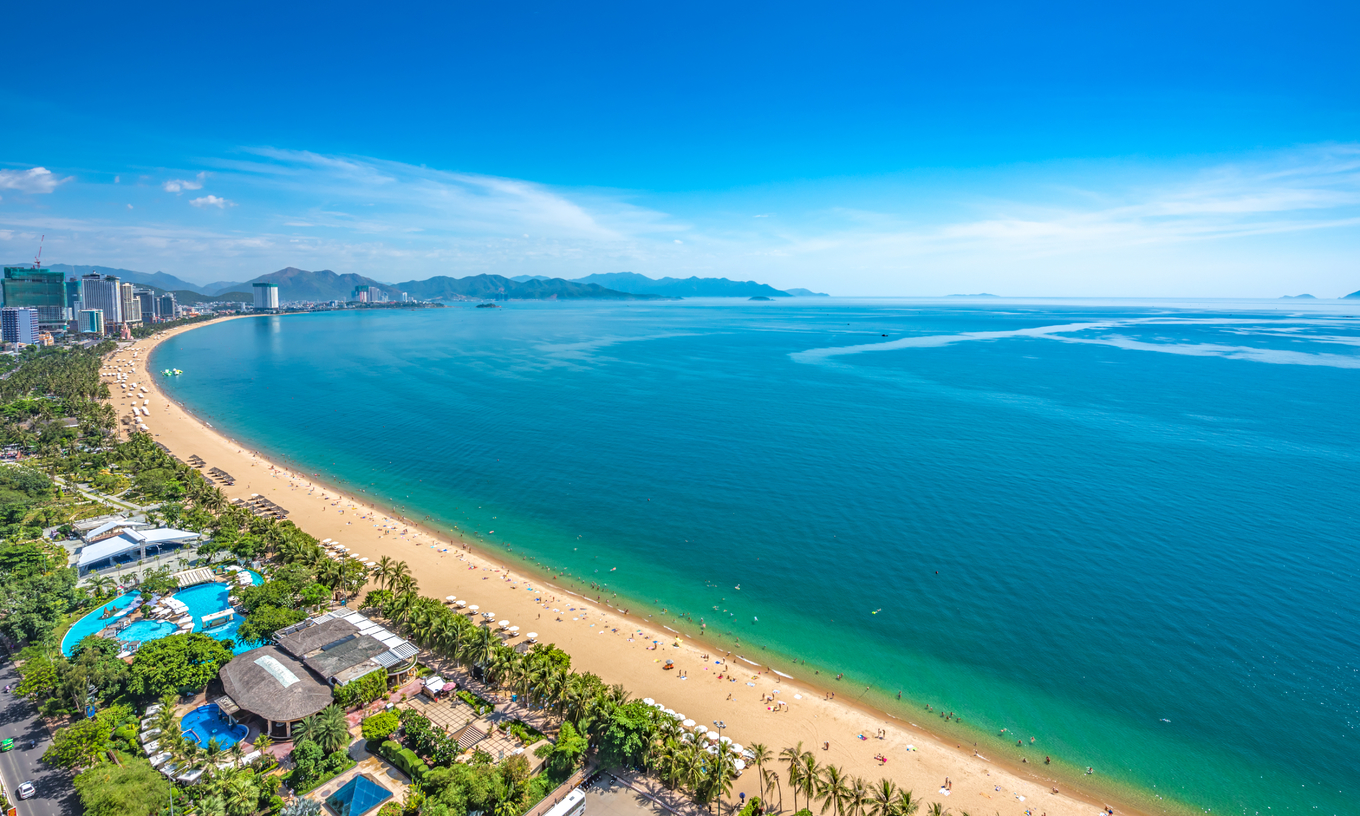 Vietnam's central resort town Nha Trang charms tourists with long, sandy beaches. Photo by Shutterstock/an nguyen
Vietnam is among the top searched destinations for travel until the year-end according to search data revealed by Agoda.com.
According to the digital travel platform, as the COVID-19 situation improves in many countries and social restrictions are being lifted, the travel itch that has been subdued for months now grows even stronger. Travelers are dreaming again of distant shores, as well as the option to explore their domestic travel scene.
Taiwan tops the travel escape searches list among all different traveler groups from couples to solo travelers, family or groups, beating last year's champs – Thailand, which is knocked into the second most popular searched destination ahead of Japan, Vietnam, the Republic of Korea (RoK) in the top five.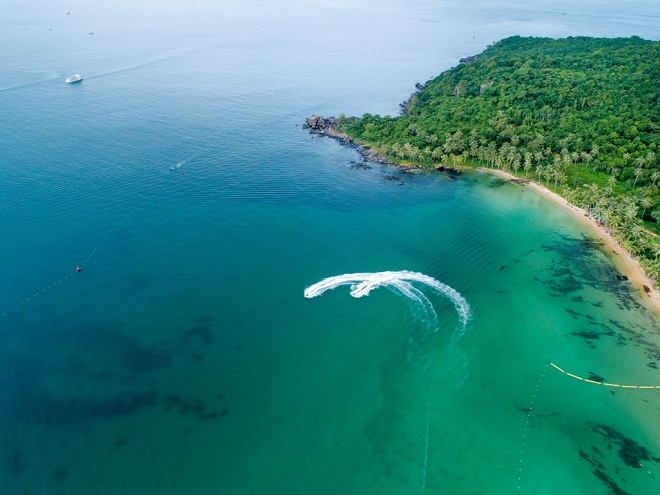 Vietnam's Phu Quoc Island becoming international tourism magnet. Photo: VnExpress
The US Australia, Hong Kong, Malaysia, and Indonesia complete the top ten. Agoda's search data shows distinctions between destinations searched by type of travelers, with Japan and Thailand taking second and third spots of solo travelers, while more family travelers are searching for travel deals in Thailand, ahead of Vietnam.
For group travelers, Vietnam vies for the second spot ahead of Thailand this traveler category also has a more diverse range of destinations searched including the Philippines and Israel, which don't feature in the top ten for all travelers.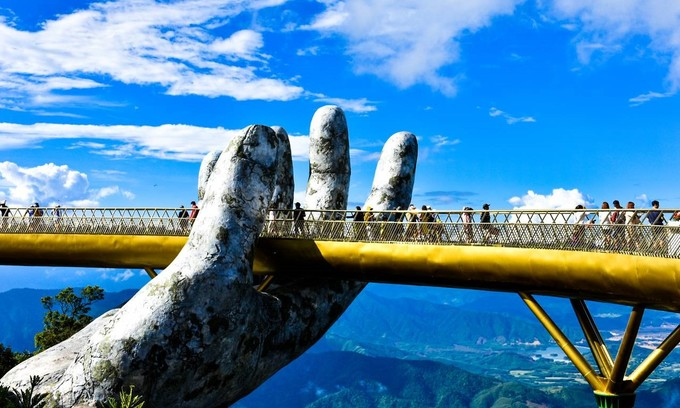 The Golden Bridge in Vietnam's Da Nang city. Photo by Shutterstock/hoangkyphon
Tim Hughes, Vice President of Agoda's Corporate Development, said while Agoda's search data has seen a shift toward domestic destinations as regulations are being eased for domestic travel, people are still dreaming about international travel adventures.
"What Agoda's data is showing us is there is still a hunger to travel, people are enjoying exploring their own countries whether alone, with family, or with friends."
"But most importantly, they still have hope that travel corridors will open later this year to some key markets where COVID has been more contained, and are looking out for great deals for when they do," he noted.
Foreign tourists to Vietnam down 66.6 percent in eight months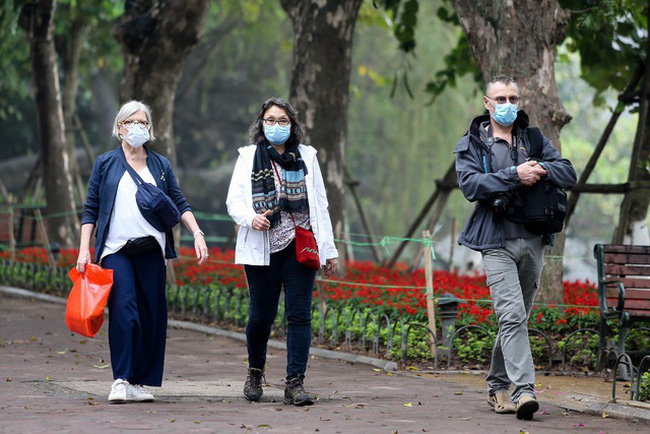 The number of foreign tourists to Vietnam reached only 3.8 million in the first eight months of 2020, down by 66.6 percent compared to the figure of 11.3 million recorded in the same period last year. Photo: VTV
The number of foreign tourists to Vietnam reached only 3.8 million in the first eight months of 2020, down by 66.6 percent compared to the figure of 11.3 million recorded in the same period last year, as the COVID-19 pandemic greatly impacted travel.
The General Statistics Office (GSO) unveiled that most of the arrivals were before March 22, the day Vietnam started closing its border to nearly all foreign arrivals in a bid to curb the spread of coronavirus.
The country only in recent months allows a few exceptions – foreign diplomats, investors, highly skilled workers and experts, along with some flights repatriating Vietnamese citizens. All foreign entries are quarantined for 14 days upon arrival.
Of the 3.8 million, 3.05 million arrived in Vietnam by air, while 580,000 and 140,000 entered the country via land and sea routes.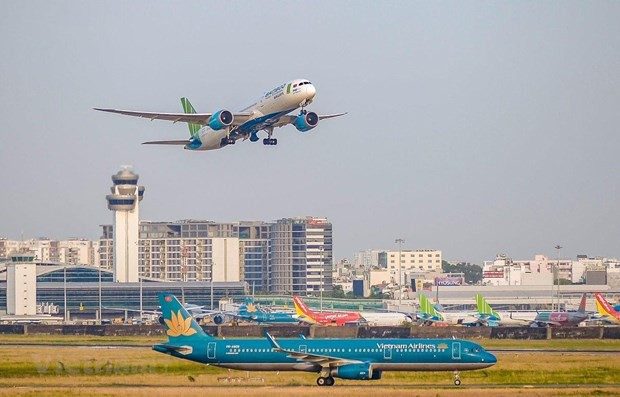 The Vietnamese government has allowed the resumption of air services to certain markets. Photo: VNA
The GSO said while 163,000 foreign arrivals in August is an improvement of 17 percent compared to July, it still marks a 99 percent decline compared to the number in 2019.
Visitors from Asia, accounting for more than 73 percent of the total number of international arrivals to Vietnam this year, fell by nearly 70 percent over the same period last year.
Arrivals from key markets such as China, the Republic of Korea, Japan, Thailand, and Malaysia all posted record losses of 72 percent, 70.5 percent, 67 percent, 68 percent, 59 percent, and 70 percent, respectively, within the eight months of 2020.
However, arrivals from neighbouring Cambodia increased by nearly 71 percent, according to the GSO.
Visitors from Europe in the past eight months were estimated to fall by nearly 55 percent over the same period of 2019.
Arrivals from the Americas are estimated to have decreased by more than 65 percent compared to the first eight months of 2019./.
Vietnamese Prime Minister Nguyen Xuan Phuc on September 18 green-lighted the Transport Ministry's recommendation to resume commercial flights to Thailand, Vietnam's fastest growing tourist market.
But he said anti-pandemic measures should be in place, including quick disposal of passengers at airports to reduce the risk of infection due to overcrowding and quarantine plans.
This came a few days after the government allowed the resumption of air services to China, Japan, the Republic of Korea, and Taiwan from September 15 and to Laos and Cambodia on September 22.
The PM also ordered the transport ministry to consider increasing the frequency of flights to bring in foreign experts and investors and Vietnamese nationals from abroad.
Vietnam suspended all international flights on March 25.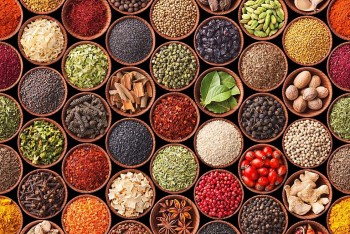 Vietnamese Herbal Tea
Antioxidants have been known since the 1990s and have been useful in fighting cancer, atherosclerosis, and many other chronic diseases.