Vietnam Reaches Tech Transfer Agreement on Covid Vaccines with US, Russia, Japan
Health Minister Nguyen Thanh Long said Sunday that Vietnam has reached an agreement on technology transfer for coronavirus vaccine with the US, Russia, Japan and will start production next year.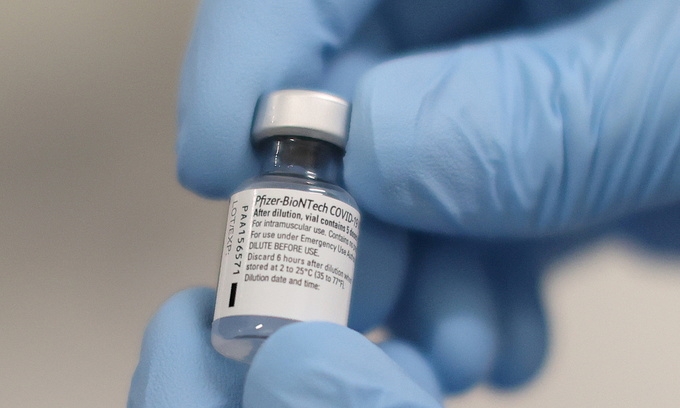 A vial of the Pfizer/BioNTech Covid-19 vaccine. Photo: Reuters
While he did not divulge specific details of the agreement, the minister said at the first session of the 15th National Assembly that a factory with the capacity to produce 200 million doses is under construction and will commence operations in the first half of 2022, according to VNE.
He said Vietnam has also reached agreements on technology transfers for the coronavirus vaccine with Russia and Japan.
The Hanoi-based Vabiotech company had packaged its first batch ofSputnik V Covid-19 vaccines last week. The batch will be evaluated in Russia before mass production begins in Vietnam. The tech transfer for the vaccine will be completed by the end of this year, Long said.
Up to now, Vietnam has secured deals for 130 million doses of vaccines and is in talks with other manufacturers on deals for a further 40 million shots, he said, adding that the shots are expected to arrive in 2021 and early 2022.
To date around 4.5 million doses have been administered, but only about 372,353 people have been fully vaccinated.
Vietnam's ongoing vaccination campaign targets 70 percent of its 96 million population.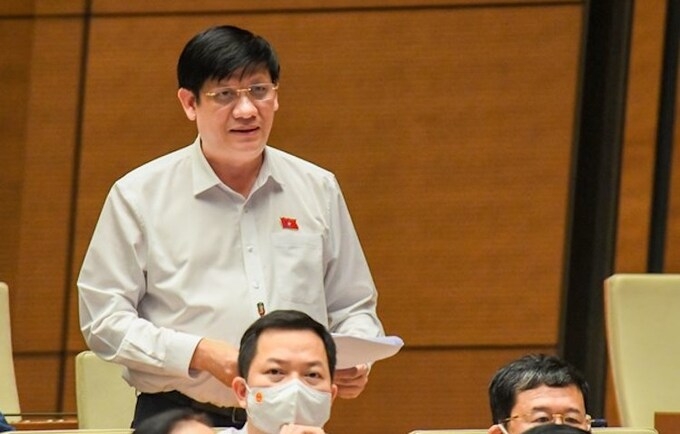 Health Minister Nguyen Thanh Long speaks at the meeting. Photo: VNE
A total of 2,708 more people were detected to be positive for the SARS-CoV-2 virus on July 26 morning, bringing the national infection count since the start of the pandemic early last year to 101,173, according to the Health Ministry. In addition, a further four cases were added to the infection tally relating to imported cases, raising the figure of cases brought in from abroad to 2,182.
Among the morning's tally, Ho Chi Minh City, the current biggest epicenter of the virus recorded 1,714 cases, trailed by the southern provinces of Binh Duong (407), Tien Giang (201), and Dong Nai (125), while 15 other localities reported two-digit or single-digit local infections.
Of all the cases confirmed, 2,197 are in quarantine zones and areas under lockdown and the remaining 507 were detected in the community with unknown sources of transmission.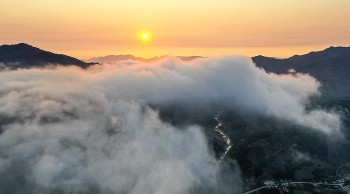 Multimedia
The gorgeous dawn behind a sea of fluffy white clouds creates a wonderful and beautiful picture of Truong Son Dong peak, Quang Ngai.