Vietnam Covid-19 Updates (July 26): National Tally Passes 100,000
The national infection count since the start of the pandemic early last year has been raised to 101,173, according to the Health Ministry.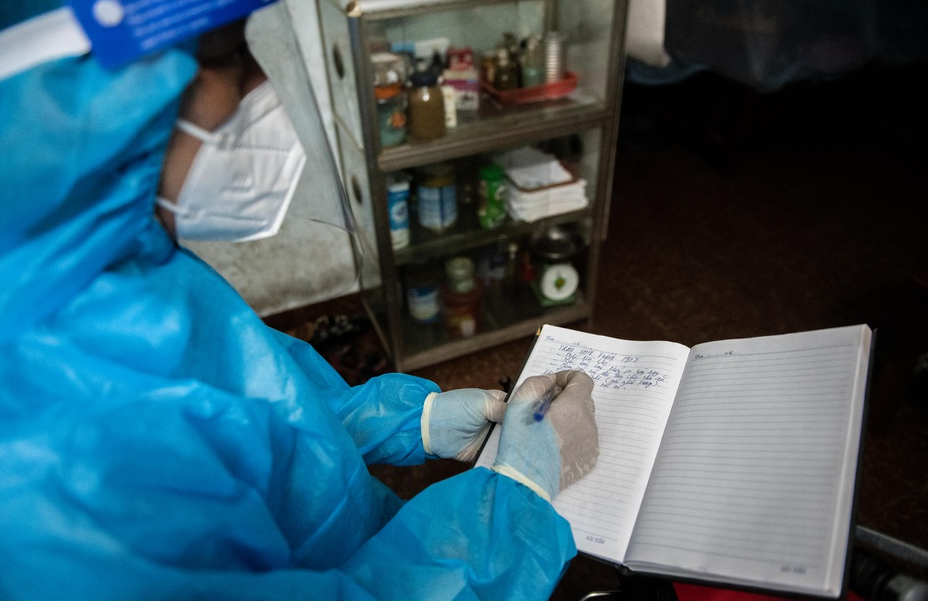 Photo: Zing News
National tally passes 100,000
A total of 2,708 more people were detected to be positive for the SARS-CoV-2 virus on July 26 morning, bringing the national infection count since the start of the pandemic early last year to 101,173, according to the Health Ministry. In addition, a further four cases were added to the infection tally relating to imported cases, raising the figure of cases brought in from abroad to 2,182.
Among the morning's tally, Ho Chi Minh City, the current biggest epicenter of the virus recorded 1,714 cases, trailed by the southern provinces of Binh Duong (407), Tien Giang (201), and Dong Nai (125), while 15 other localities reported two-digit or single-digit local infections.
Of all the cases confirmed, 2,197 are in quarantine zones and areas under lockdown and the remaining 507 were detected in the community with unknown sources of transmission.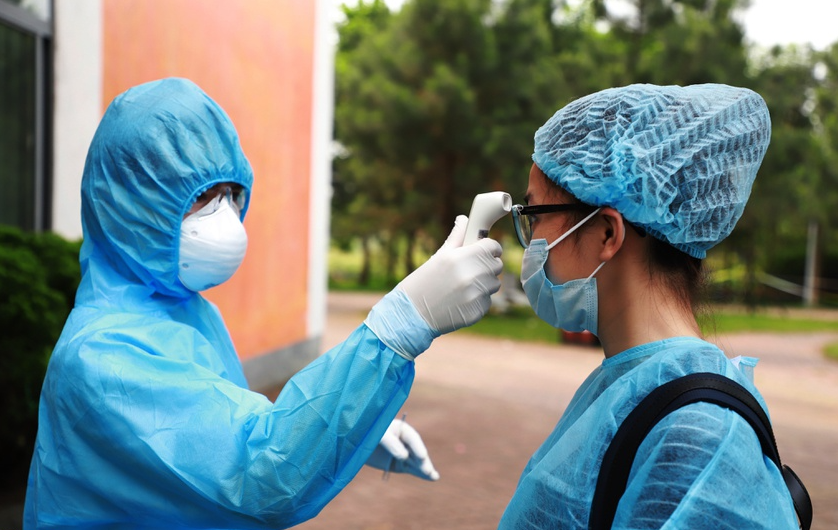 Photo: Zing News
Vietnam prescribes Asian herb Andrographis for Covid-19 treatment
The Ministry of Health (MoH) has decided to use Andrographis, an Asian herb, to treat Covid-19 patients on a trial basis. The ministry has added the drug extracted from the herd to the treatment regimen of Covid-19 patients who show no or mild symptoms, according to Nguyen The Thinh, director of the Traditional Medicine Administration under the MoH.
Thinh says Andrographis is popular in Vietnam and many other Asian countries. The plant is used to treat colitis, cough, dysentery, fever, influenza, and sore throat. Thailand, China, and some countries have used Andrographis and found this drug can inactivate the SARS-CoV-2 virus.
Vietnam expects the drug will help treat patients with early symptoms and reduce the severity of Covid-19, Thinh says. He reveals that only one firm in Vietnam is producing this drug and the Traditional Medicine Administration is considering licensing one or two more firms to engage in this production process.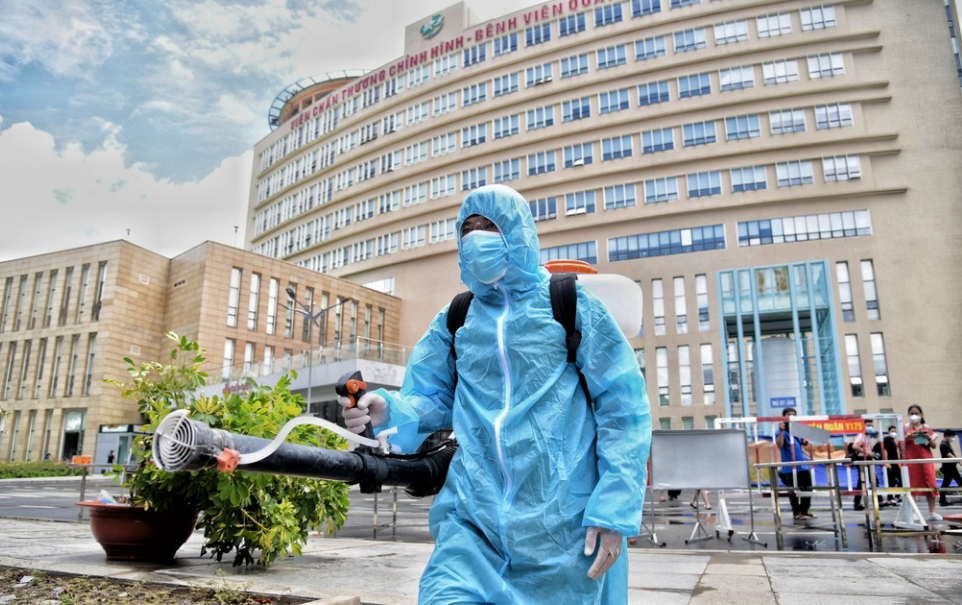 Photo: Zing News
Ho Chi Minh City bans people from going out at night
Ho Chi Minh City will ban people from going out between 6 pm and 6 am the next day starting from Monday, said the city's chairman Nguyen Thanh Phong. "From tomorrow evening, people absolutely cannot go out from 6 pm. All activities will have to be suspended, except for emergency medical care or pandemic fight operations," Phong said.
The decision was made as Ho Chi Minh City has been recording thousands of new Covid-19 patients each day despite going through 17 days of social distancing under Directive 16. The directive requires residents to stay at home and only go out for basic necessities such as buying food or medicines or to work at factories or businesses that are allowed to open.
Phan Van Mai, deputy secretary of the Ho Chi Minh City Party Standing Committee, said in the next two weeks, the city will deploy a patrol task force to make sure the social distancing order is strictly followed, and anyone violating the regulations could be detained. Mai said the city will increase goods supply, support people facing difficulties, and handle emergency medical situations better amid the lockdown.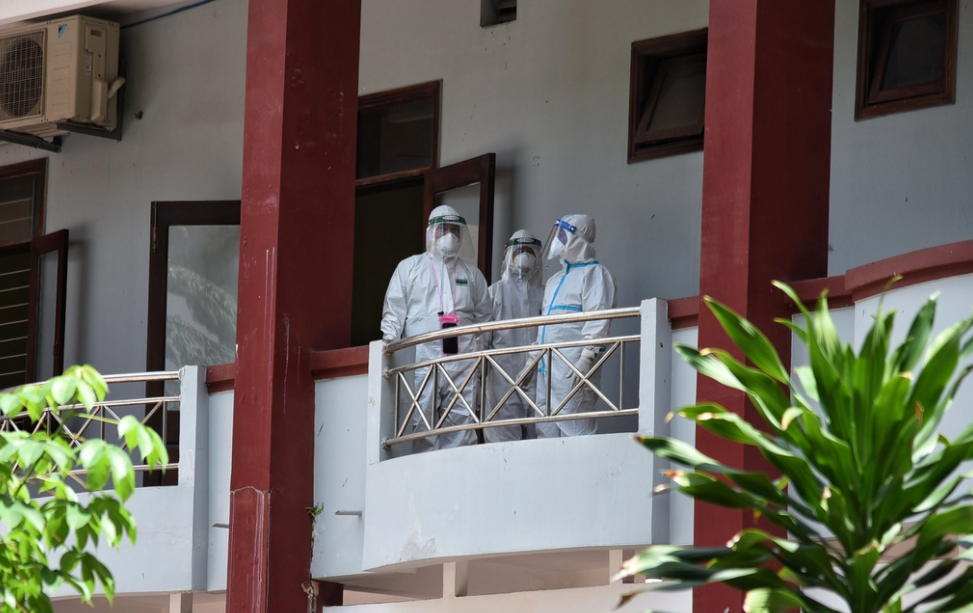 Photo: Zing News
Vietnam reaches tech transfer agreement on US Covid-19 vaccines
Health Minister Nguyen Thanh Long said Sunday that Vietnam has reached an agreement on technology transfer for the coronavirus vaccine with the U.S. and will start production next year.
While he did not divulge specific details of the agreement, the minister said at the first session of the 15th National Assembly that a factory with the capacity to produce 200 million doses is under construction and will commence operations in the first half of 2022. He said Vietnam has also reached agreements on technology transfers for the coronavirus vaccine with Russia and Japan.
Up to now, Vietnam has secured deals for 130 million doses of vaccines and is in talks with other manufacturers on deals for a further 40 million shots, he said, adding that the shots are expected to arrive in 2021 and early 2022. To date, around 4.5 million doses have been administered, but only about 372,353 people have been fully vaccinated. Vietnam's ongoing vaccination campaign targets 70 percent of its 96 million population.
As of 6 am on July 26, the nation documented a total of 98,991 domestic infections, with 67,473 local ones recorded during the latest wave of coronavirus outbreaks.
The country's daily infection tally has incessantly surpassed the 7,000 marks over recent days, with HCM City remaining the biggest coronavirus hotspot that has registered more than 61,000 positive local cases so far.
The total number of recoveries in the country has now increased to 19,342 after a further 1,755 coronavirus patients were discharged from the hospital on July 25.
More than 4.6 million doses of the Covid-19 vaccine have been administered nationwide, with close to 390,000 people having received full two jabs.