Vietnam real estate market attract M&A deals during Covid-19
The epidemic has brought great opportunities to businesses with powerful financial capability to hunt for attractive projects and take them over, Vietnamnet reported.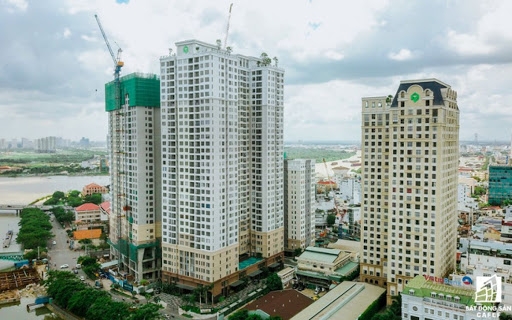 A lot of businesses can be successful during the pandemic (Photo: Online Businessman)
Analysts said a lot of businesses became famous for their success during a crisis. After the 2009-2012 recession, Novaland, Hung Thinh and Dat Xanh became powerful after taking over a series of pending projects in HCM City.
The same scenario may repeat in the current Covid-19 crisis.
Phan Xuan Can, president of Sohovietnam, a consultancy firm, said he has received an email from an investor who showed an intention to buy hotel projects in Vietnam. Tens of clients said they are seeking to buy other kinds of real estate properties.
Can revealed that the investor represents a group of investors with $1 billion worth of capital who want to buy valuable properties. They are in Vietnam to see the projects on site.
The properties Sohovietnam's clients want to buy include four-star hotels with 100 or more rooms in HCM City, Nha Trang, Phu Quoc and Da Nang, valued at VND400-500 billion (US$ 17-21 million) for each hotel.
Another client is seeking to buy hotels or offices in HCM City, or buy land with the value of VND1.2-1.3 trillion (US$ 51-56 billion).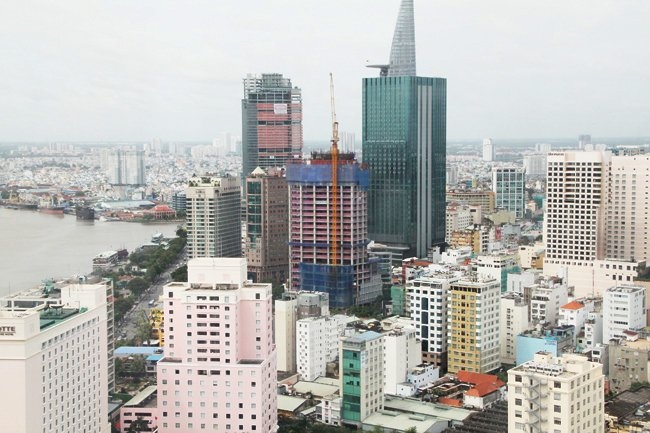 Vietnam is an attractive market to investors (Photo: Real Estate)
Many individual investors and investment funds have ordered to search for assets such as office buildings, small and medium hotels or resorts, townhouses...with a total investment of about VND 8,000-10,000 billion (US$ 340-430 billion)
In fact, investors have offered to sell hotels in Danang or Phu Quoc due to difficulties caused by the COVID-19 epidemic. In January 2020, Mitsubishi Corporation and Nomura Real Estate also announced the purchase of 80% of a project of an area of about 26ha in Ho Chi Minh City, according to Cafe Land.
Compared to other countries in the region such as Singapore, Hong Kong, Vietnam is an emerging and attractive profitable market, so it will continue to be sought by many real estate investors.
Mr. Raymond Clement - CEO of Savills Hotels Asia - Pacific said, under the impact of COVID-19, the M&A deals on resort real estate will be accelerated when the negotiation to offer matching prices is easier than before.
The segment that investors are most interested in this year is forecasted to be office and project land for apartment complexes and commercial services. For the hotel segment, products in prime locations will still be concerned but the asking price will be reduced.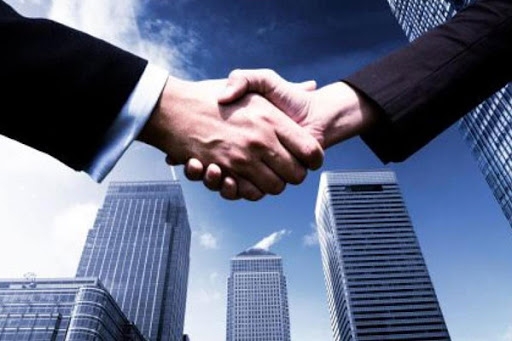 Offices and land for commercial services are believed to attract investors (Photo: Financial Magazine)
Nomura Real Estate is well known for many M&A deals. The company acquired 24 percent of shares in Sun Wah Tower in district 1, HCM City, took over Zen Plaza building, and cooperated with Phu My Hung to develop Midtown high-end complex.
Under its medium- and long-term business plan until 2028, Nomura Real Estate will invest 300 billion yen, or VND63.6 trillion, in foreign enterprises, with the emphasis on expanding business in the real estate sector in Vietnam.
Su Ngoc Khuong from Savills Vietnam commented that now is a difficult time for many domestic and foreign investors, but a good time for powerful companies to take over valuable properties.
He revealed that some M&A deals are under negotiation with the consultancy from Savills Vietnam, worth over $500 million.
A pandemic will affect the flexibility of the market and it could be a reason for many large-scale asset assignment deals. Covid-19 is likely to accelerate M&A resort real estate affairs as buyers and sellers are ready to negotiate for more reasonable prices.
Offices and project land for apartments and commercial services are believed to be segments that most attract investors. As for hotels, the ones in advantageous positions will still catch attention, but the prices won't be high if they are offered now, reported by Vietnamnet.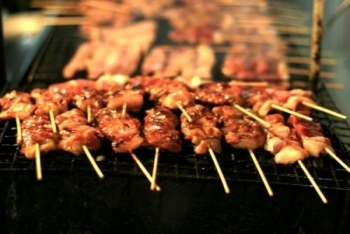 Handbook
What is Da Lat City's night market famous for? It is definitely food. With only VND200,000 (USD8.7), visitors can enjoy a variety of dishes at the Da Lat's food paradise.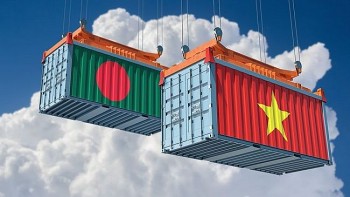 Economy
At a recent discussion in one of Bangladesh's city held virtually, economists, business leaders and others set Vietnam's economic success story as an example for Bangladesh to emulate.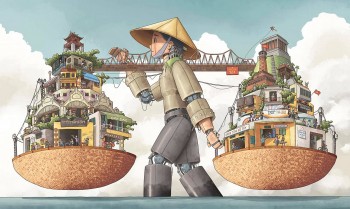 Multimedia
The winning artworks of "Hanoi is…" Illustration Contest announced.