World breaking news today (March 2): China kicks off military drill in South China Sea
World breaking news today (March 2): France's ex-president Sarkozy to appeal after sentenced to prison for corruption. Meanwhile, Prince Philip, 99, taken to another hospital, China kicks off military drill in South China Sea and gold prices also make headlines today.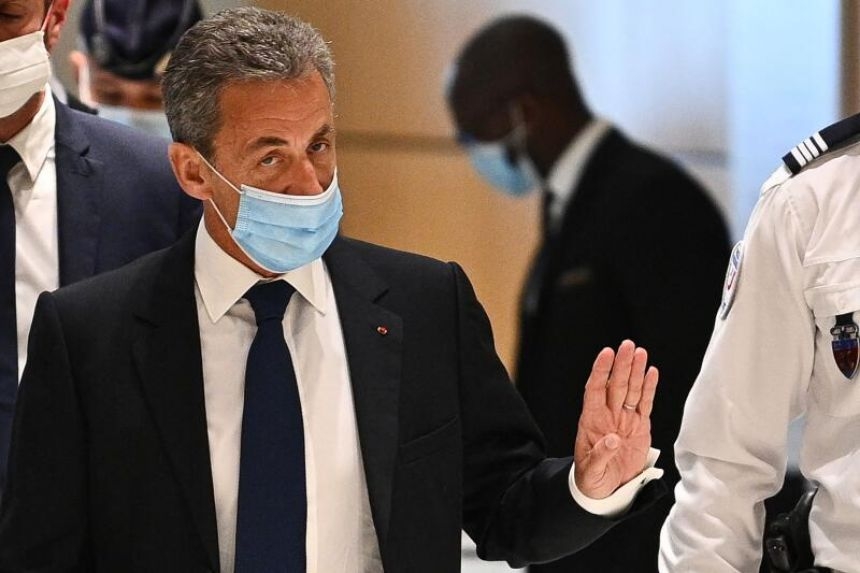 Former French President Nicolas Sarkozy (Photo: Straits Times)
France's ex-president Sarkozy to appeal after sentenced to prison for corruption
Former French President Nicolas Sarkozy will appeal his conviction for corruption and influence peddling, which saw him handed a three-year prison sentence on Monday.
Sarkozy's lawyer Jacqueline Laffont called the verdict "extremely severe" and "totally unfounded and unjustified", adding that the former president was "calm but determined to continue to prove his innocence".
The French court's ruling on Monday made Sarkozy the second head of state in modern-day France to be convicted of corruption.
Sarkozy, who led the country from 2007 to 2012, was found guilty of offering a plum job in Monaco to a judge in exchange for inside information on an inquiry into his campaign finances.
He was sentenced to three years in jail, including two years suspended.
The court said Sarkozy would be entitled to request to be detained at home with an electronic bracelet.
The same sentence was handed down to his co-defendants – lawyer Thierry Herzog and judge Gilbert Azibert, according to France 24.
Prince Philip, 99, taken to another hospital for infection treatment
Prince Philip, the 99-year-old husband of Queen Elizabeth II, has been transferred to another London hospital to continue treatment for an infection nearly two weeks after he was first admitted.
Buckingham Palace said Monday Philip was taken from the private King Edward VII's Hospital to St Bartholomew's Hospital, which specializes in cardiac treatment. Along with treatment for an unspecified infection, he is also undergoing testing and observation for a pre-existing heart condition.
The palace says Philip "remains comfortable and is responding to treatment but is expected to remain in hospital until at least the end of the week.''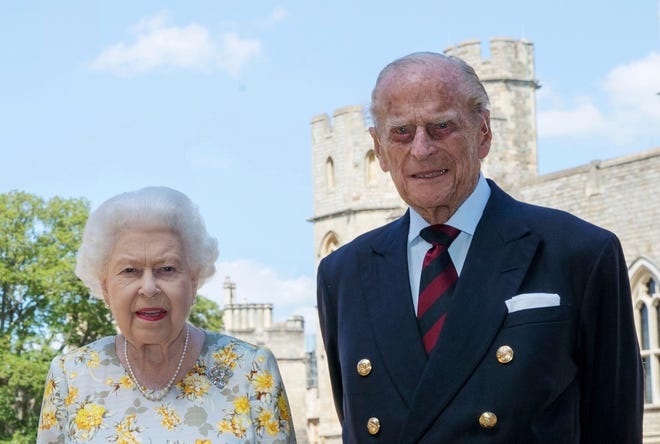 Prince Philip (R) (Photo: AP)
The palace announced Feb. 17 that the Duke of Edinburgh was admitted to the hospital on the advice of his doctor in what Buckingham Palace described as "a precautionary measure." He was expected at the time to remain through the weekend and into the following week.
Prince William said Feb. 22 his grandfather was "OK" when asked about Philip while he was visiting a coronavirus vaccination center in eastern England, according to USA Today.
China kicks off military drill in South China Sea
The drill by the People's Liberation Army will continue until March 31, the Global Times newspaper quoted the China Maritime Safety Administration as saying.
"China is determined to maintain peace and stability in South China Sea and firmly opposes any country increasing its military presence in the area in the name of 'freedom of navigation," said the Defense Ministry.
As reported by A, the ocean region is bordered by Brunei, Cambodia, China, Indonesia, Malaysia, the Philippines, Singapore, Taiwan, Thailand, and Vietnam.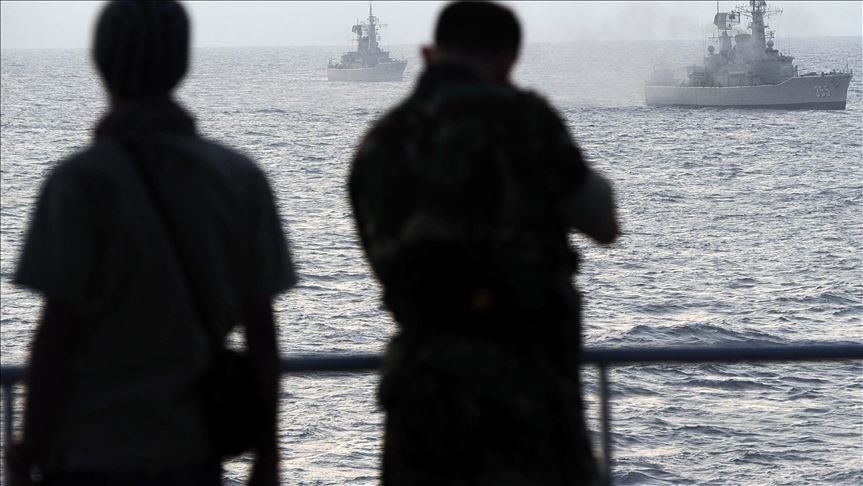 An Iraq-Syria border crossing and destroyed buildings after airstrikes in a satellite image Friday. (Photo: AA)
Beijing claims roughly 90% of the disputed sea, which encompasses an area of around 3.5 million square kilometers (1.4 million square miles).
The US has been patrolling the sea with its navy fleets on and off, triggering a severe reaction from Beijing. It contests China's extensive territorial claims, accusing it of intimidating neighbors who have overlapping claims in the resource-rich area.
The Defense Ministry said Diaoyu Islands and their affiliated islands, which are also claimed by Japan, are China's inherent territory. "Chinese activities there are legitimate and undisputed."
U.S. airstrike in Syria on Iranian-backed militia killed one fighter, wounded two, Pentagon says
The Pentagon said Monday that a U.S. airstrike last week in eastern Syria killed one fighter in an Iranian-backed militia and wounded two others.
"What I can tell you is that we believe right now there was likely one militia member killed, and two militia members wounded," Pentagon press secretary John Kirby told reporters.
The Biden administration had earlier said it was unclear what the casualty toll was from the bombing raid, which was carried out in retaliation for a deadly rocket attack on a U.S.-led coalition base in northern Iraq as well as two other rocket attacks.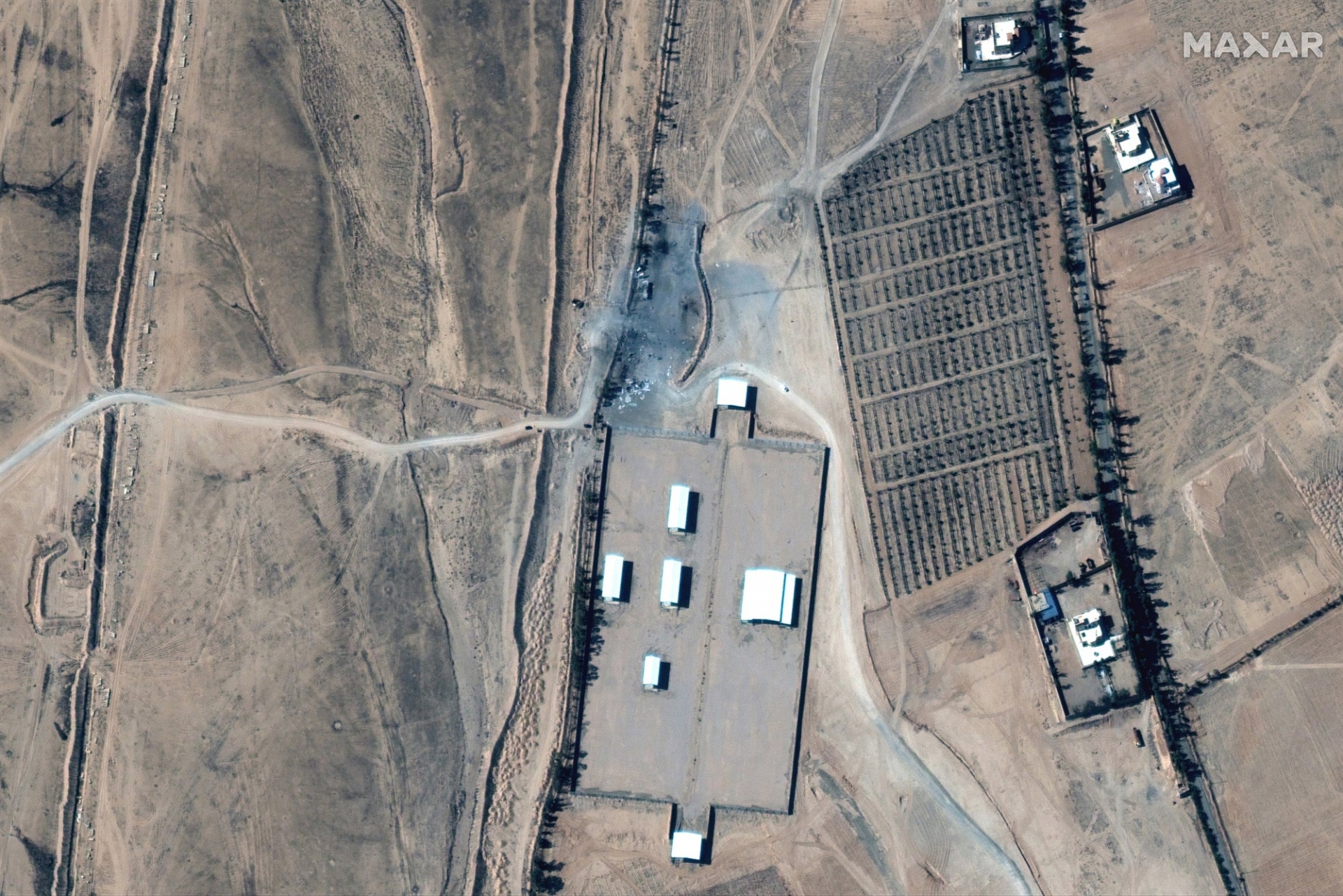 An Iraq-Syria border crossing and destroyed buildings after airstrikes in a satellite image Friday. (Photo: Reuters)
Two U.S. F-15 fighter jets dropped seven precision-guided bombs last Thursday on what the Pentagon said was a logistics hub for the Iranian-backed militias near Syria's border with Iraq. The Pentagon blamed the militias for the recent rocket attacks.
Kirby offered no other new information on the airstrikes. Last week the Pentagon said the bombing destroyed nine buildings and partially destroyed two others at the way station for the paramilitary groups.
The Syrian Observatory for Human Rights, a monitoring group based in London, had said the U.S. raid had killed at least 22 fighters from the Popular Mobilization Forces, an Iraqi umbrella group of mostly Shia paramilitaries. The group cited sources in Syria.
The operation was the first known use of military force by the Biden administration, which had stressed after entering office that it planned to focus more on challenges posed by China, NBC News reported.
Gold price forecast – gold markets show signs of weakness again
Gold markets initially tried to rally on Monday, breaking above the $1750 level during Asian trading. However, we have since given back all of the gains.
Gold markets initially tried to rally during the trading session on Monday to recover from last week's bashing. However, we have given up those gains and it looks like the area above the $1750 level may continue to offer a little bit of selling pressure. For what it is worth, the "death cross" is about to happen, as the 50 day EMA is getting ready to cross below the 200 day EMA. While I am not a big proponent of using this as an indicator, I do recognize that a lot of people will pay close attention to it.
(Photo: Bloomberg)
What I do find interesting is that we are starting to approach the $1700 level, and I think that if we break down below there is very likely the gold goes looking towards the $1500 level or maybe even lower. I think we are most clearly seen a lot of negative pressure when it comes to gold, and I think that fading rallies probably is the easiest way to get involved at the moment. I do believe that if we take out the $1800 level to the upside that could change the overall attitude of the market, but we are nowhere near doing that now and Monday has given very little in the way of confidence for the buyers from what I can see. Because of this, I think we are likely to eventually break down sometime this week and go lower. Unfortunately, we do not have the confirmation quite yet of the breakdown to get involved but short-term traders will probably continue to fade short-term rallies as long as yields in the United States continue to rise, FX Empire said.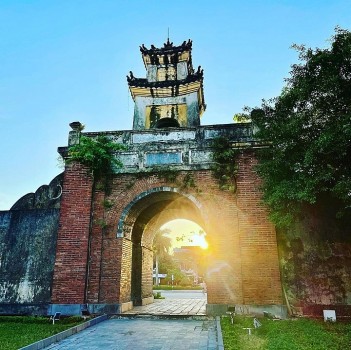 Travel
Quang Binh has many natural wonders as well as magnificent man-made architecture, one of which is Quang Binh Quan