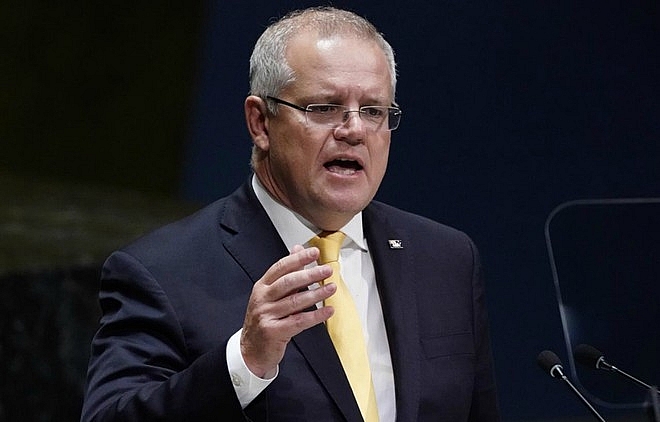 Australian Prime Minister Scott Morrison speaking at a press conference. Photo: Reuters.
As reported by Reuters, Australian Prime Minister Morrison stated at a press conference in Canberra that Australia maintains a consistent stance of continuous support for freedom of navigation in the South China Sea.
Mr. Morrison added that Australia plays a "constructive role" in the South China Sea and will continue to take action, express its point of view and launch its own initiatives.
Prime Minister Morrison made this statement after reporters questioned Australia's response to the United States' stand on the South China Sea, which was announced a few days ago by the U.S. State Department.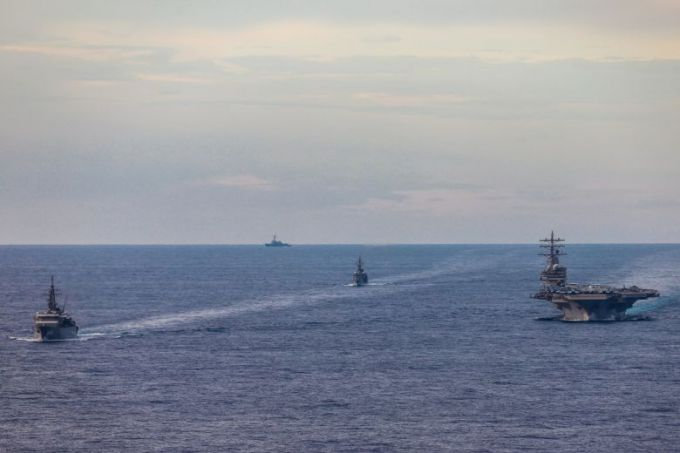 Australia continues to support "very strongly" for the navigation's freedom through the South China Sea, said Prime Minister Scott Morrison. PHOTO: REUTERS
The United States will support countries whose territories have been violated by China.
U.S. Secretary of State Mike Pompeo announced on July 15th that Washington would assist countries whose sovereignty in the South China Sea was believed to be infringed by China, through multilateral and legal forums.
Mr. Pompeo also affirmed the U.S. government's stand against China's illegal nine-dash line claim in the South China Sea.
Amy Nguyen