Vietnam Reconnecting 19 International Routes
A month after the Vietnamese government reopened the country's borders, regular flights have resumed to 19 overseas destinations. Vietnam Airlines has restarted 24 international services to 15 countries and territories since Jan. 1.
According to the Vietnam Civil Aviation Authority, Vietnamese airlines travel to Bangkok, Doha, Dubai, Frankfurt, Hong Kong, Istanbul, Kuala Lumpur, London, Moscow, Paris, Phnom Penh, San Francisco, Seoul, Singapore, Sydney, Taipei, Tokyo, and Vientiane.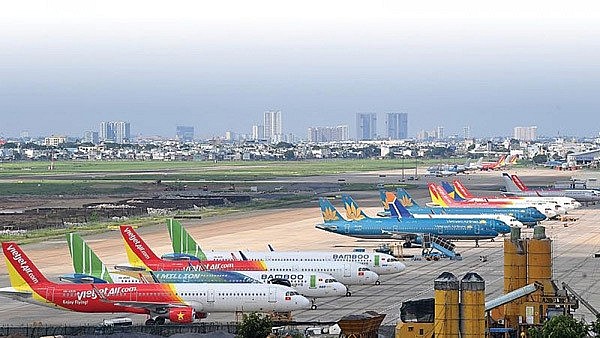 Major Vietnamese airlines have developed plans to resume international commercial flights as soon as the Ministry of Transport's plan is approved by the Prime Minister. Photo: Vietnamnet
China still maintains a zero-Covid policy with severe entrance restrictions, so only departure planes are permitted.
After more than two years of stoppage, Vietnam approved a phased restoration of aviation services on Jan. 1.
A total of 153,000 individuals have flown into or out of the country thus far.
Vietnamese airlines resumed flights to Australia and Europe late last month, sending tens of thousands of overseas Vietnamese back home for the Lunar New Year, or Tet.
Vietnamese carriers have begun declaring plans to relaunch its international network following the relaxation of limitations on international flights.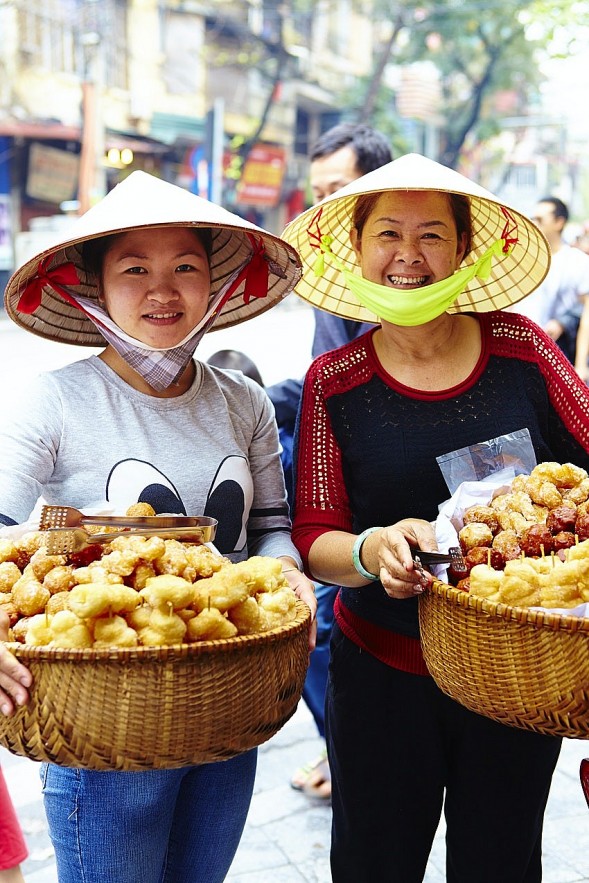 Street vendors in Hanoi. Photo: Lonely Planet
Bamboo Airways has conducted flights from Hanoi to Narita, Taipei, and Incheon, according to a spokeswoman, and aims to restart services to Thailand and Singapore next month.
During the peak tourism season in the summer, it is also considering reopening more flights to Laos and Cambodia.
Bamboo Airways has begun selling tickets for flights to Australia, Germany, and the United Kingdom from Hanoi and Ho Chi Minh City.
Vietnam Airlines has resumed regular service to 15 countries and territories, with one to two weekly flights to Europe and four to five weekly flights to Asia. Next month, it intends to resume flights to Malaysia.
The resumption of commercial flights between Malaysia and Vietnam, according to Cao Chinh Mien, head of Vietnam Airlines' Malaysia branch, will not only help bring back Vietnamese citizens who are working and stranded in Malaysia but will also help attract more tourists and promote trade between the two countries.
On its official website, Vietnam Airlines has updated its regular foreign flight schedule. Flights between Ho Chi Minh City and Kuala Lumpur will be available on Feb. 17, 22, and 27, as well as every Wednesday beginning March 1.
According to a spokesperson for Vietnam Airlines, the carrier would increase the number of foreign flights to at least 95 per week starting in April and at least 164 per week starting in July. To accommodate passenger demand, all foreign flights are likely to be restarted to pre-pandemic levels, he told VNA.
From April through June, a spokesperson for Vietnam Airlines stated that the carrier's total number of overseas flights will increase to at least 95 each week.
Vietjet Air, a low-cost carrier, started flying to Japan, Singapore, South Korea, and Taiwan on Jan. 1 with one weekly flight on each route, with ambitions to raise the frequency to four to five flights per week. They are also working with key agencies to get flights to India and Russia back on the road.
Fully vaccinated people and those who have recovered from Covid-19 who arrive in Vietnam only need to self-isolate for three days under current entry requirements.
Foreign visitors must be completely vaccinated or have recovered from Covid, as well as have a negative PCR test result within 72 hours of arrival. They can only come as part of a tour package.
Beginning March 15, Vietnam will reopen inbound and outgoing tourism under new normal conditions, allowing foreign tourists to visit the country without having to buy tour packages, according to VNExpress.
| | |
| --- | --- |
| | A brief primer on Vietnam's Lunar New Year. |
Friendship
In Da Nang, the Vietnam-Laos Solidarity and Friendship Year 2022 was celebrated on July 2. Collectives and individuals of the Lao Women's Union were also awarded medals of Vietnam.