Nha Trang among Best Luxury Resort Destinations in The World: The Times of India
Vietnam's resort city of Nha Trang has been named among Best Luxury Resort Destinations in The World by The Times of India.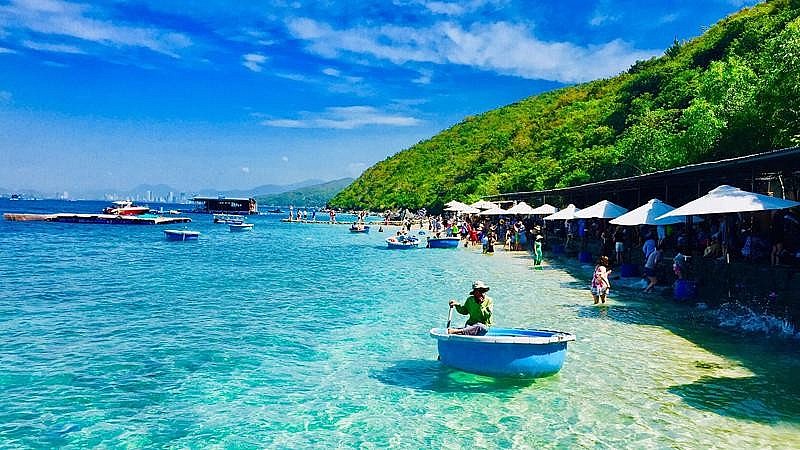 Nha Trang is famous for its out-of-the-world beaches. Photo: VnEconomy
According to the newspaper, this coastal resort city in Vietnam is famous for its out-of-the-world beaches, diving sites and luxury hotels.
Other destinations in the list are Zermatt (Swizerland), Queensland (New Zealand), Siem Riep (Cambodia), Rimini (Italy), Palm Springs (the US), Ocean City, Maryland (the US), Koh Samui (Thailand), Las Vegas (the US) and Antalya (Turkey).
Over the past 10 years, Nha Trang in Khanh Hoa province has become a tourist brand of the Central Coast and is also one of Vietnam's key tourist destinations. With increasing popularity and international arrivals, the National Geographic Magazine ranked Nha Trang in the top 50 beautiful beaches in the world, VOV said.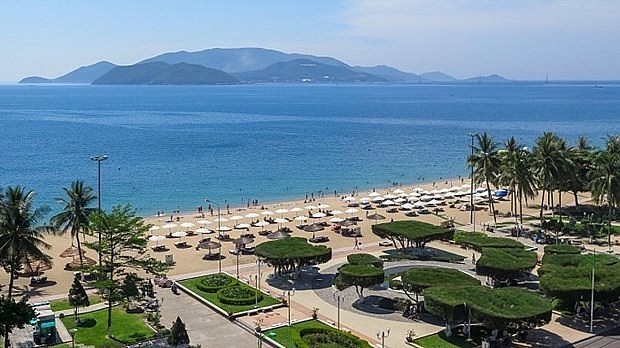 Nha Trang is the tourism centre of Khanh Hoa province. Photo: Nhan dan (People) newspaper
Possessing a long coastline, mild climate and beautiful scenery, Nha Trang has great potential to develop high-class resorts, sea sports and explore landscapes associated with MICE tourism.
It is also a popular destination for activities and sports such as mud baths, scuba diving, jet skiing, windsurfing, and fly-boarding. Nha Trang is one of the country's most modern tourist destinations that gives visitors to Vietnam a rich experience. The appearance of the world's leading hotel management groups such as Marriott, InterContinental, Best Western, Accor and Wyndham in the role of managing and operating hotels here has contributed to improving the quality of tourism services in Nha Trang.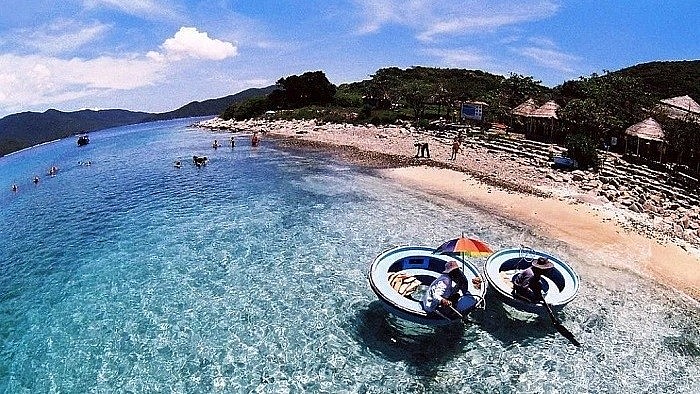 A beautiful beach in Nha Trang city. Photo: Nhan dan (People) newspaper
This beautiful coastal city was also selected to host many important events of APEC 2017 or most recently the National Tourism Year 2019 event with the theme "Nha Trang-Colours of the sea," showing the position of Nha Trang in the Vietnamese tourism industry.
Khanh Hoa province welcomed some 254,000 tourists in the first quarter of 2022, up more than 12 percent year-on-year, said the provincial People's Committee, as cited by VietnamPlus.
Of the holidaymakers, 14,000 are foreigners, a year-on-year rise of nearly 49 percent, the committee said, noting that tourism brought about VND1.33 trillion (USD58.17 million) to the province during the reviewed period.
Khanh Hoa has asked travel firms to put forth operational plans in accordance with regulations set by the tourism and health sectors, including those on Covid-19 prevention and control.
The enterprises have also focused on developing new products, improving the quality of products and services and boosting promotion activities.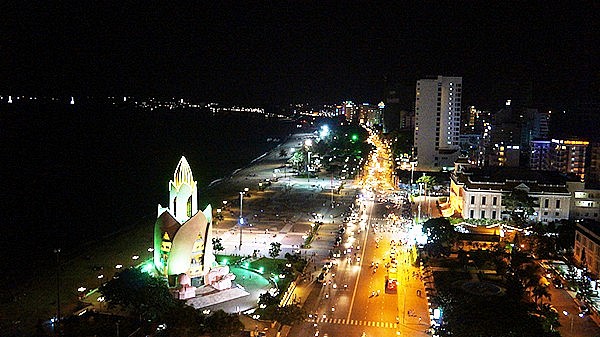 A corner of Nha Trang city. Photo: nhatrang-tourist.com
Lodging facilities and tourism destinations in Khanh Hoa have gradually resumed their operations after a long hiatus due to the pandemic, and met requirements to serve tourists in the new normal.
Khanh Hoa expects to attract more than 1.2 million tourists this year, including 1.16 domestic visitors and 40,000 international arrivals, and earn VND4 trillion from tourism this year.
The Government has issued an action plan to implement the Politburo's Resolution dated January 28, 2022, on developing Khanh Hoa by 2030 with a vision to 2045.
Accordingly, Nha Trang should be developed into a tourism city, the tourism area in the north of Cam Ranh Peninsula into a national-level site, and the Northern Van Phong area into a world-class maritime tourism city. The province also needs to boost tourism connectivity with others in the south-central region, the Central Highlands, and the country at large. Those moves are expected to help turn Nha Trang - Khanh Hoa into a leading tourist destination in Southeast Asia./.
Top 5 Must-Try Dishes in Nha Trang

Nha Trang, a bustling coastal city in Khanh Hoa province, Vietnam, attracts tourists not only for its beaches and diving sites but also diverse cuisine. ...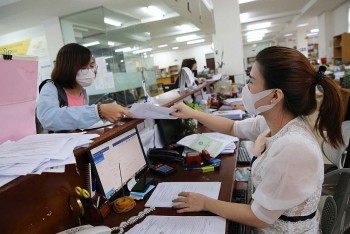 Economy
Vietnam Business & Weather Briefing (May 25): On the morning of May 25, SJC 9999 gold's price stayed at the same level as last week.