Vietnam, Russia aim to soon lift bilateral trade to USD10 billion
Despite the adverse impact of COVID-19, the bilateral trade rose by nearly 10% in the first nine months of this year.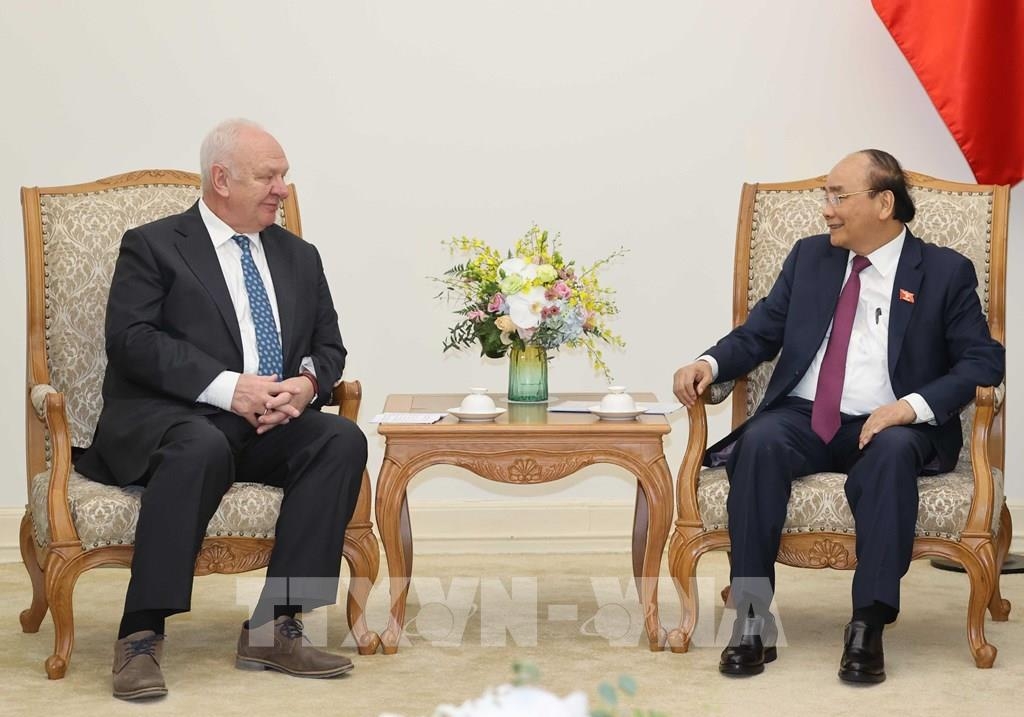 Prime Minister Nguyen Xuan Phuc (R) meets with Russia Ambassador to Vietnam Konstantin Vnukov in Hanoi on November 11. Photo: VNA
Prime Minister Nguyen Xuan Phuc has a meeting in Hanoi with outgoing Russia Ambassador to Vietnam Konstantin Vnukov on November 11.
The reception took place shortly after the virtual meeting of the Vietnam – Russia Inter-governmental Committee had wrapped up successfully on the same day.
Speaking to the Russian diplomat, PM Phuc welcomed the meeting, saying it provided a good opportunity for the governments, ministries and agencies of the two sides to exchange views and seek ways to foster cooperation in the coming time.
He also spoke highly of the enthusiastic contributions made by the Russian diplomat during his mission in Vietnam to strengthening the two countries' Comprehensive Strategic Partnership.
Vietnam and Russia enjoy a high level of political trust and regular exchanges of delegation, particularly at the high level, the leader said, adding that economic cooperation between the two nations has seen positive progress over recent years, with two-way trade growing to USD 4.5 billion in 2019 from USD 2.5 billion in 2014.
Despite the adverse impact of COVID-19, the bilateral trade rose by nearly 10% in the first nine months of this year, he added.
Vietnam and Russia should take measures to soon lift the annual bilateral trade to USD 10 billion, PM Phuc stressed.
The leader went on to say the two countries should further beef up ties in economy, trade, security and defence, and that they need to remove barriers to pave the way for expansion of cooperation.
Russia Ambassador Konstantin Vnukov, for his part, said Russia and Vietnam have a special relationship and the Russian side always treasures this.
He affirmed Russia's support for Vietnam as the Chair of ASEAN this year, saying ASEAN is one of Russia' top priorities for cooperation in Asia-Pacific and Vietnam tops ASEAN member states in economic and trade relations with Russia.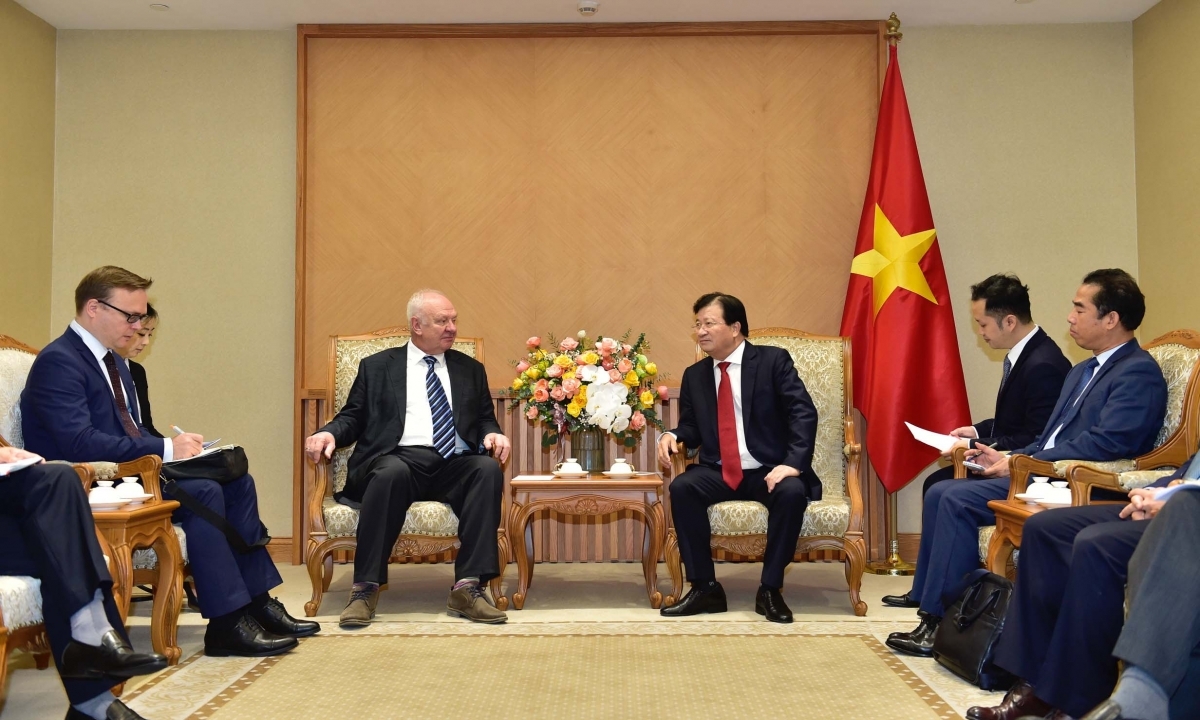 Deputy Prime Minister Trinh Dinh Dung receives outgoing Russian Ambasador Konstantin Vnukov in Hanoi on November 11. Photo: VGP
Vietnam is among the countries succeeding in combating COVID-19, he continued, adding Russia wants to assist Vietnam in COVID-19 response, particularly in terms of vaccine.
PM Phuc, meanwhile, reiterated that as the ASEAN Chair 2020, Vietnam continues supporting and bolstering the ASEAN-Russia Strategic Partnership.
On the same day, Deputy Prime Minister Trinh Dinh Dung received Ambasador Konstantin Vnukov where he thanked the diplomat for his active contributions to strengthening bilateral ties during his working term in Vietnam. Dung expressed his hope the ambassador will support the perfect strategic partnership between Vietnam and Russia in whatever position he will hold in the future.
Ambassador Vnukov in turn said he was satisfied at the growing trade ties between the two countries despite the COVID-19 challenge, noting that Russian goods, including farm produce, entering the Vietnamese market has increased by 33%. He pledged to lobby Russian groups to invest and do business in Vietnam.
The diplomat vowed to continue to foster the comprehensive strategic partnership between Russia and Vietnam in the coming time./.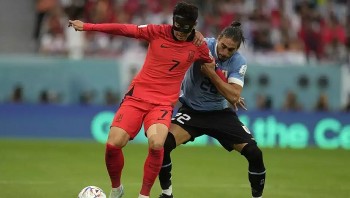 World
Both South Korea and Ghana are searching for their first wins at this year's World Cup. Ghana are facing the prospect of an early elimination from World Cup 2022 Group H when they travel to the Education City Stadium to face South Korea on Monday.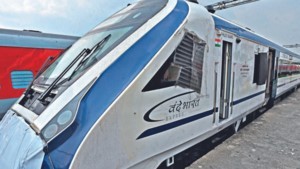 Economy
The Indian Railway department is all set to bring tilting trains in the country by 2025-26. The technology will be used in manufacturing almost 100 Vande Bharat trains. The technology will ​​enable trains to maneuver curves at higher speeds, just as a motorbike on a winding road, reported PTI citing a senior official on Friday. He said 100 of the 400 Vande Bharat trains to be manufactured by 2025 will have this technology.
November 27, 2022 | 20:04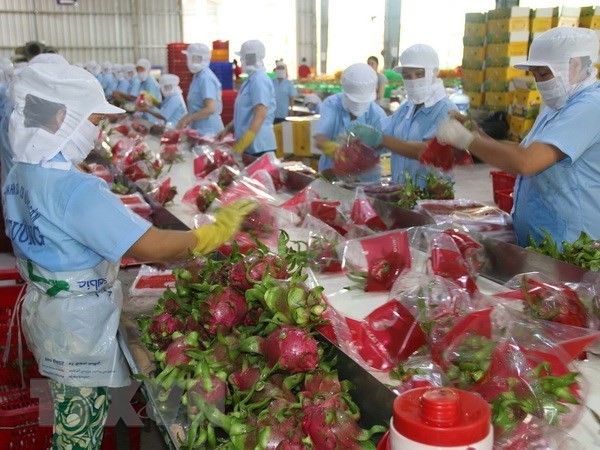 Make in Vietnam
Denmark and Vietnam strengthen cooperation in production, certification and management of organic products
November 26, 2022 | 10:48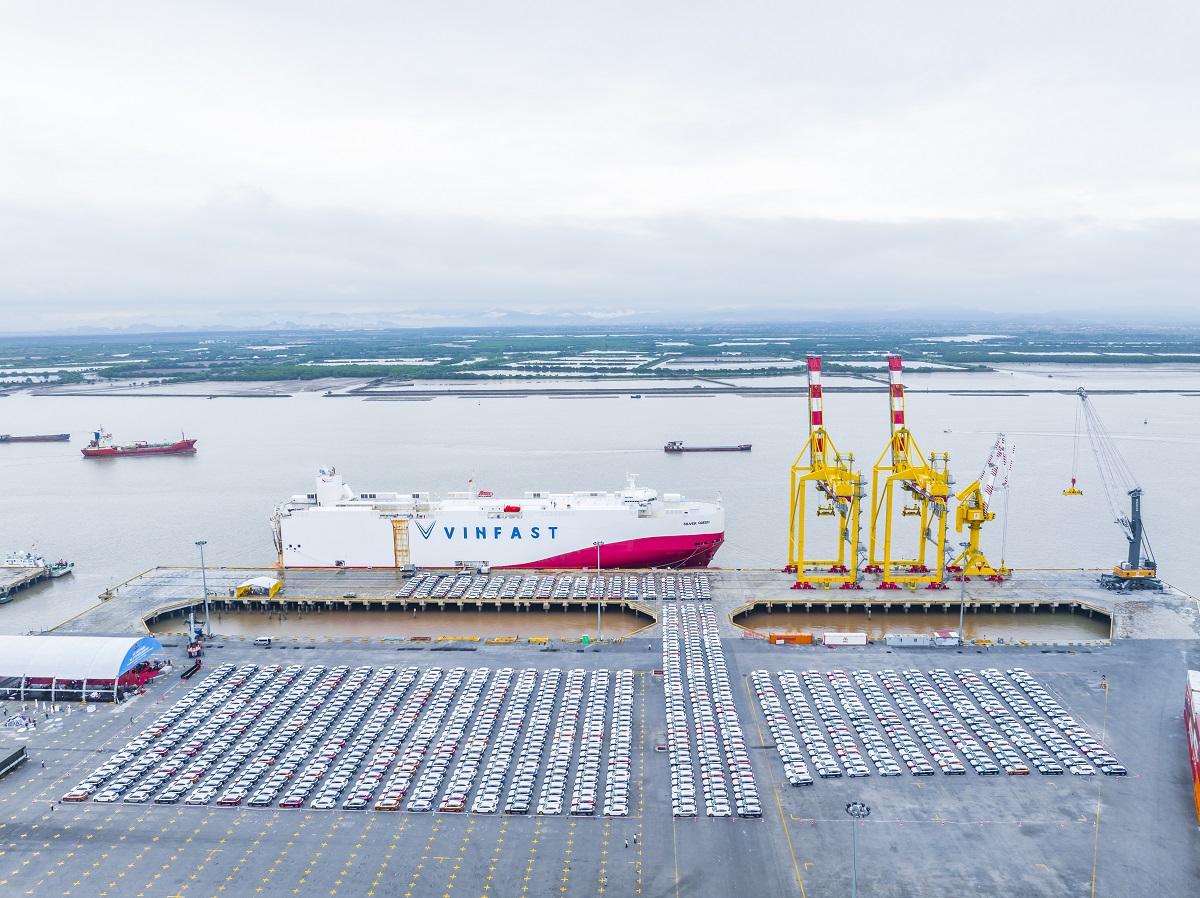 Economy
HAI PHONG, VIETNAM - Media OutReach - 25 November 2022 - VinFast held a ceremony to mark its first batch of exports of smart electric vehicles including 999 VF 8s to international markets. This event is a remarkable milestone in the history of Vietnam's automotive industry as Vietnamese-branded electric cars have officially entered the global market.
November 25, 2022 | 20:30