Vietnam-Saudi Arabia Continue to Promote Highlights in Cooperation
The Embassy of Saudi Arabia hosted a ceremony in Hanoi on September 22 evening to mark Saudi Arabia's 93rd National Day.
Attending a ceremony to mark the 93rd anniversary of Saudi Arabia's National Day, Deputy Minister of Foreign Affairs Ha Kim Ngoc expressed his hope for stronger Vietnam-Saudi Arabia cooperative ties in the fields of diplomacy, economy, trade, investment, and people-to-people exchanges.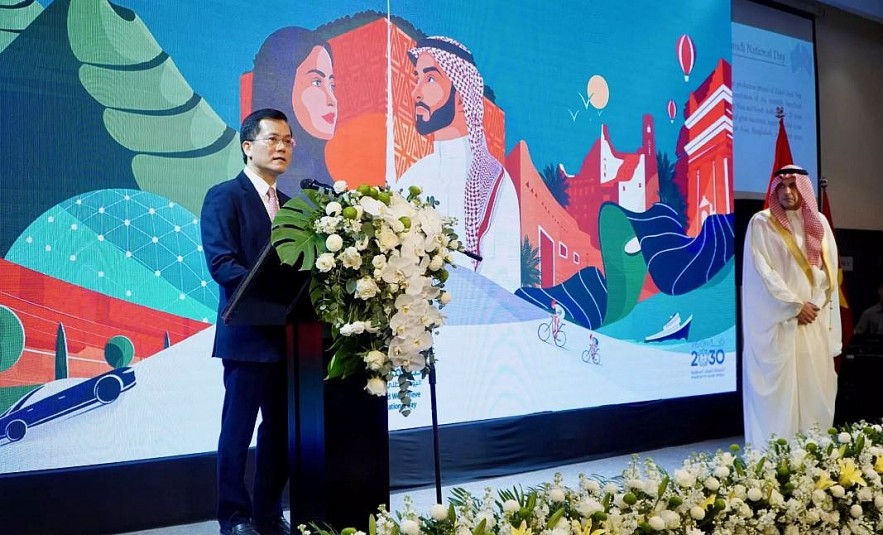 Deputy Foreign Minister Ha Kim Ngoc delivered a speech at the ceremony. (Photo: Tuan Viet)
He described economic cooperation as a bright spot in bilateral relations, elaborating that two-way trade reached 2.7 billion USD in 2022, a year-on-year surge of 32.4%, while the figure was estimated at 1.6 billion USD in the first seven months of this year, up 7.4% from the same period in 2022. Most recently, the Vietnam – Saudi Arabia Business Forum was organized, drawing the attention of more than 750 enterprises and localities from both sides, he added.
Saudi Arabia is not only the world's leading oil power, but also a modern, proactive, and creative nation that is promoting transformation and diversification of economic models with an array of ambitious super projects as the highlights, Ngoc said, expressing his belief that with the will and determination, Saudi Arabia will complete the projects soon, making contributions to realising its Saudi Vision 2030 so as to raise its status as the heart of the Arab and Islamic world and a global investment hub connecting Asia and Europe.
Stating that Vietnam and Saudi Arabia will celebrate the 25th anniversary of diplomatic relations in 2024, Minister Ha Kim Ngoc affirmed that an important milestone in the friendship and cooperation journey between the two countries.
In light of the recent impressive achievements, Deputy Minister believed that with the aspiration and determination of the Governments and people of both countries, the cooperation between Vietnam and Saudi Arabia would be fostered across all fields of diplomacy, economy, trade, investment, culture, people-to-people exchange, among others, in the mutual interest of the two peoples, thereby making practical contributions to maintaining peace, stability, cooperation and development in the two regions and the world.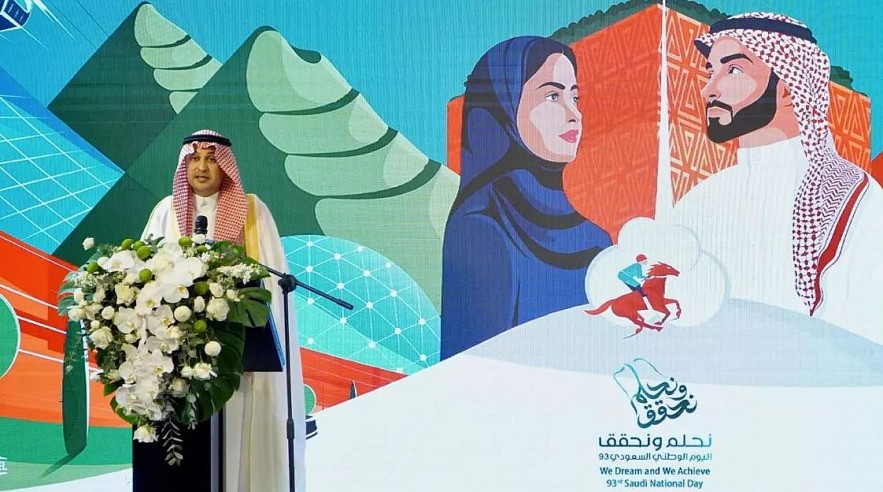 Saudi Arabia's Ambassador to Vietnam Mohammed Ismaeil A. Dahlwy at the ceremony. (Photo: Tuan Viet)
For his part, Ambassador Mohammed Ismaeil A. Dahlwy reviewed the achievements that Saudi Arabia has recorded over the years, as well as its efforts to realize the Saudi Vision 2030. He affirmed that both Saudi Arabia have over the past 24 years treasured their close bond which is now growing stronger through increased cooperation in many different fields as well as effective coordination at international forums.
The ambassador wished the Government and people of Vietnam more and more success and greater achievements in national development and international integration. He expected that bilateral relations would continue to develop strongly and reach new heights in the coming years.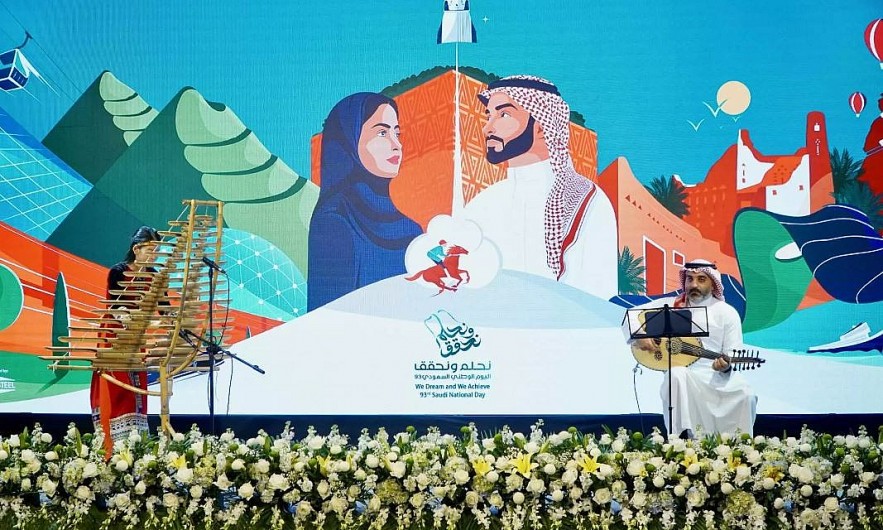 A performance in Saudi Arabia-Vietnam music concert. (Photo: Tuan Viet)
Within the framework of the ceremony, the Embassy organized many cultural and sports activities to introduce the country and people of Saudi Arabia, including the national efforts to host the World Expo 2030 in Riyadh.
At the event, there was also a booth of Zamil Steel Vietnam Company - an outstanding example of Saudi Arabian companies effectively operating in Vietnam. In an interview with The World & Vietnam Report (WVR) on the sideline, Mr. Swain Ajar Kumar, from Zamil Steel Vietnam Company said: "There are currently many open cooperation opportunities. We expect to expand our activities in Vietnam. The Vietnamese government should focus more on developing the workforce to further improve output efficiency".
The ceremony also included a Saudi Arabia-Vietnam music concert, with a harmonious blend of traditional music from the two countries.