Vietnam Seeks Stronger Partnership With Argentine Province
Vietnamese Ambassador to Argentina Duong Quoc Thanh paid a working trip to Misiones to introduce the economic and tourism potential of Vietnam and promote trade and investment cooperation between the northern province of Argentina and Vietnamese localities.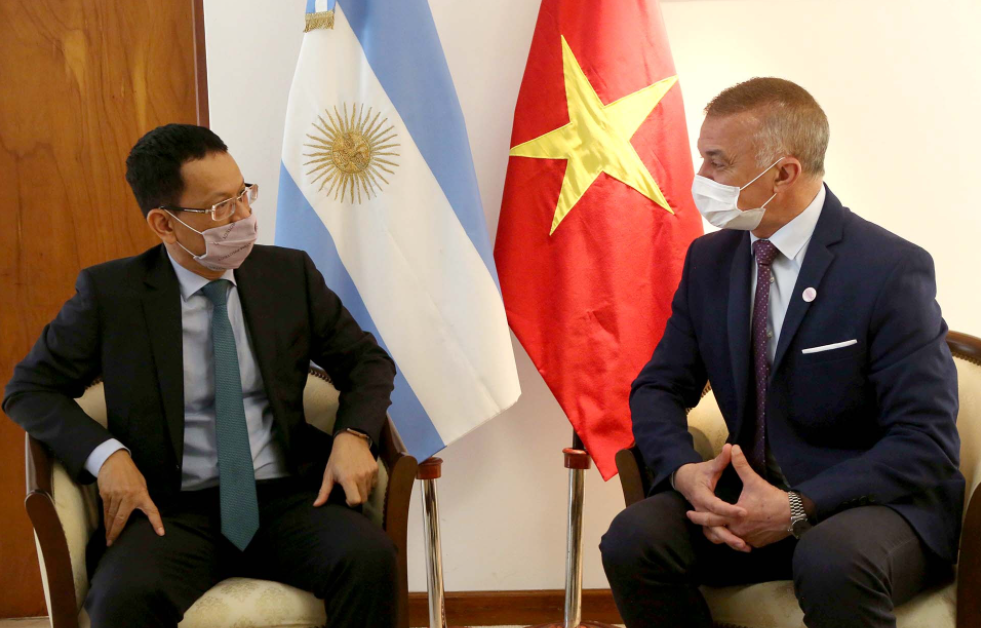 Vietnamese Ambassador to Argentina Duong Quoc Thanh (L) and Misiones Vice Governor Carlos Omar Arce. (Photo: Baoquocte)
During the visit from July 22-26, Thanh had a working session with Misiones Vice Governor Carlos Omar Arce and leaders of the province's departments of tourism and economy to explore the growth model of the locality and the possibility of cooperation in strong areas of Vietnam.
He introduced Vietnam's socio-economic development model, affirming that after 35 years of "Doi Moi" (renewal), Vietnam has made breakthrough progress, improving people's living conditions and boosting economic development in the direction of industrialization and modernization, helping the country integrate deeper into the world.
Misiones's leaders lauded Vietnam's achievements in the cause of economic development and national construction in recent years, expressing their belief that the country will continue to grasp new successes on its development path.
Vice Governor Carlos Omar Arce said that his province is strong in the production of wood, soybean, and tourism with the UNESCO-recognised World Heritage Site of Iguazu.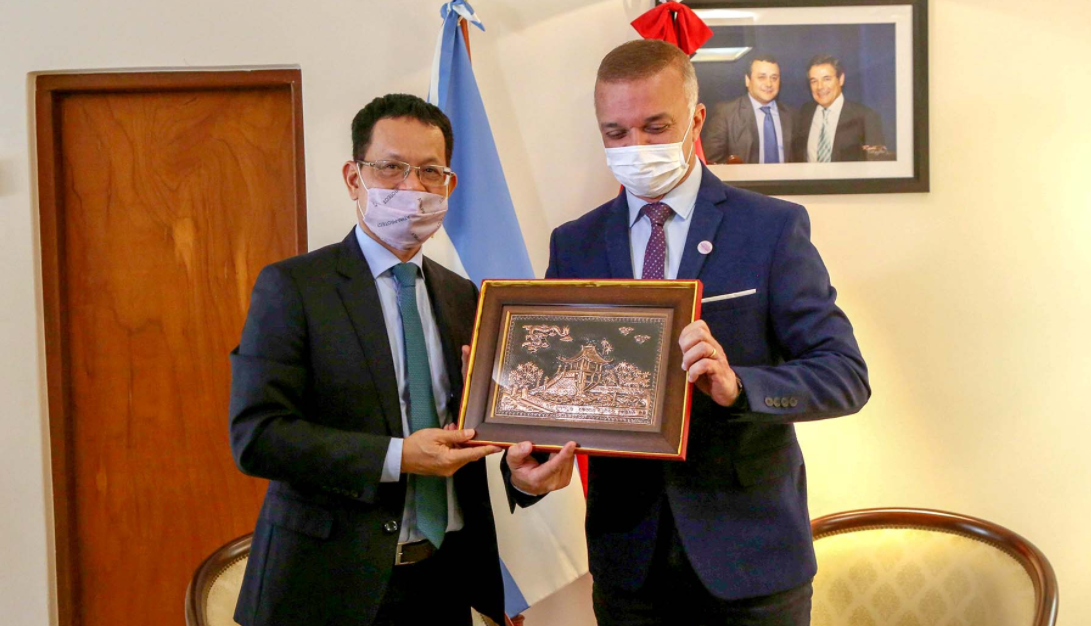 (Photo: Baoquocte)
He expressed hope that the Vietnamese Embassy in Argentina will help connect local firms with Vietnamese peers, opening chances to enhance cooperation among localities of both sides.
During the visit, Thanh had meetings with a number of businesses of Misiones to explore their needs in collaborating with Vietnamese localities.
Highlighting similarities between localities of Vietnam and Argentina, the diplomat held that the two sides should hold more meetings to share experience in strategies of sustainable exploitation of natural resources, nature conservation, and environmental protection infamous sites. Both sides also sought measures to promote partnership in the wood sector.
In a meeting with the Vietnamese community in Misiones, Thanh briefed them on the situation at home and expressed his hope that they will continue to maintain the national identity and solidarity, helping to reinforce the traditional friendship between Vietnam and Argentina.
He emphasized Vietnam's consistent policy of considering Vietnamese communities abroad as an indispensable part of the nation and showed hope that the community in Argentina will continue to contribute to the cause of national construction and defense.
VNA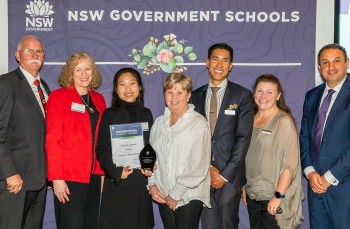 Overseas Vietnamese
The award for international students studying at New South Wales state schools (Australia) honors excellent ones from many countries, including a Vietnamese female student.