Polish visitors use Google Translate to handwrite an emotional letter thanks to Vietnam
Due to not understanding Vietnamese, Joanna Zythowska and Denisz Zythowski took advantage of technology to translate their letter from Polish into Vietnamese, handwrote themselves every sentence to express their deep gratitudes to Vietnamese supporting them in quarantined time in Hoi An.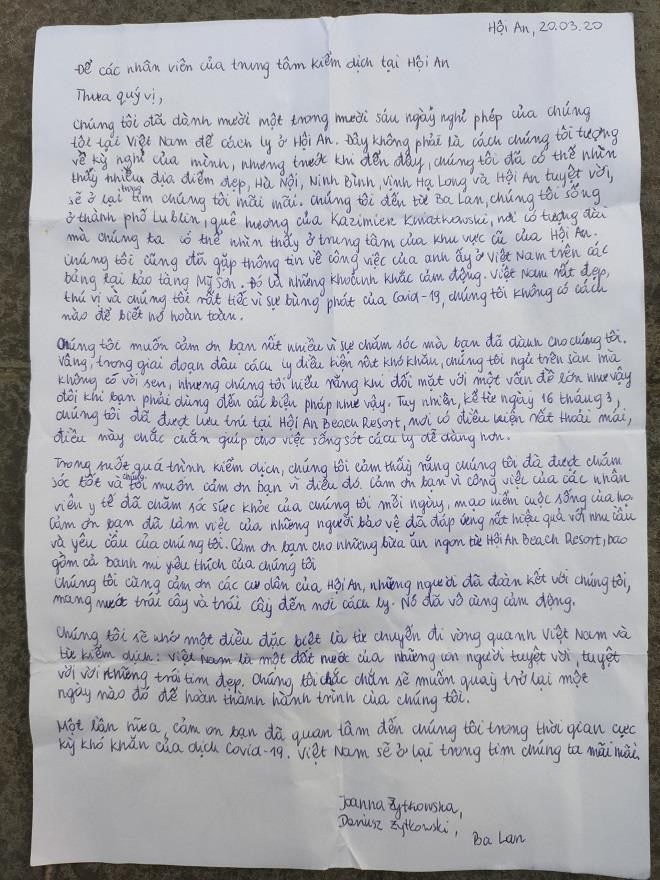 The letter was written in Vietnamese by Joanna Zythowska and Denisz Zythowski (Photo: VTC News)
The Steering Committee for COVID-19 epidemic prevention on March 20 evening said that one Polish visitor had handed a local health worker a letter, written in Vietnamese, which expresses her gratitude towards the affections and accommodating care she and her husband had received during their stay in centralized isolation.
The couple resorted to Google translate and handwrote the letter themselves in Vietnamese. Though not all the sentences are grammatically correct, they do convey their sincere thoughts and gratitudes towards the Vietnamese government in general, and Hoi An Beach resort quarantine zone's medical staff in particular.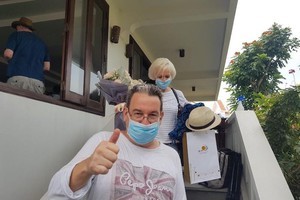 Joanna Zythowska and Denisz Zythowski (Photo: Bao Moi)
Here's the English version of the letter:
"Hoi An, March 20, 2020,
To medical staff at Hoi An quarantine zone,
Ladies and Gentlemen,
We have spent 11 of our 16 days' leave in Vietnam at Hoi An Beach resort quarantine zone, Hoi An city. This is not really what we want to memorize our vacation, yet before moving here, we already had the chance to visit many stunning places in Hanoi, Ninh Binh, Ha Long Bay, and Hoi An. Your beautiful country will forever stay in our minds.
We're from Poland's LuBlin city, Kazimier Kmatkawski's homeland, who has made great contributions to the conservation of historical and archaeological sites in Vietnam, you can still find his monuments in certain old areas of Hoi An. We had also come across several introduction boards inside My Son Museum which mention his merits. These were such touching moments. We're really sorry for the development of the COVID-19 outbreak in Vietnam, for this is a beautiful and interesting country to discover.
We couldn't be thankful enough for the great care you've given us. Living condition during early quarantine phase was poor, there was no shower to bath, no bed to sleep in, we had to sleep on the floor, but we know it's what we had to accept when such a big epidemic like COVID-19 broke out. However, we were moved to Hoi An Beach resort quarantine zone since March 16 under favorable conditions, which certainly eases our staying.
During the whole quarantine process, we felt that we have been taken good care of, which we are very thankful for. We would like to send our sincere thanks to all the medical staff who had risked their lives for us, attentively tended us on a daily basis, and did their best to fulfill our demands.
Thank you for serving us delectable food in Hoi An Beach Resort, including our favorite "banh mi" (Vietnamese baguette). We are also thankful for Hoian locals, who had brought fruits and juice to our place upon our requests. We were so touched.
Back in Poland, we're gonna really miss our trip in Vietnam and the quarantine time as well, for Vietnam is a country of wonderful people and beautiful hearts. We are sure will return Vietnam one day to complete our journey.
Once again, a million thanks for the care you've given us during this extremely difficult time fighting against the novel coronavirus. Vietnam will forever stay in our hearts!
With regards,
Joanna Zythowska and Denisz Zythowski, Polish"
Source: VTC News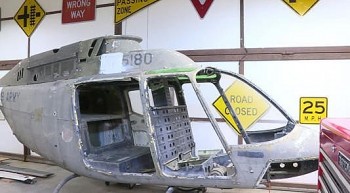 World
A piece of military history related to Vietnam is coming to life with a special project in a small Barton County townm in the US