Vietnam Strengthens International Cooperation to Develop Foreign Labor
Strengthening international cooperation is one of the important solutions to stabilize and develop the traditional overseas labor market in the future.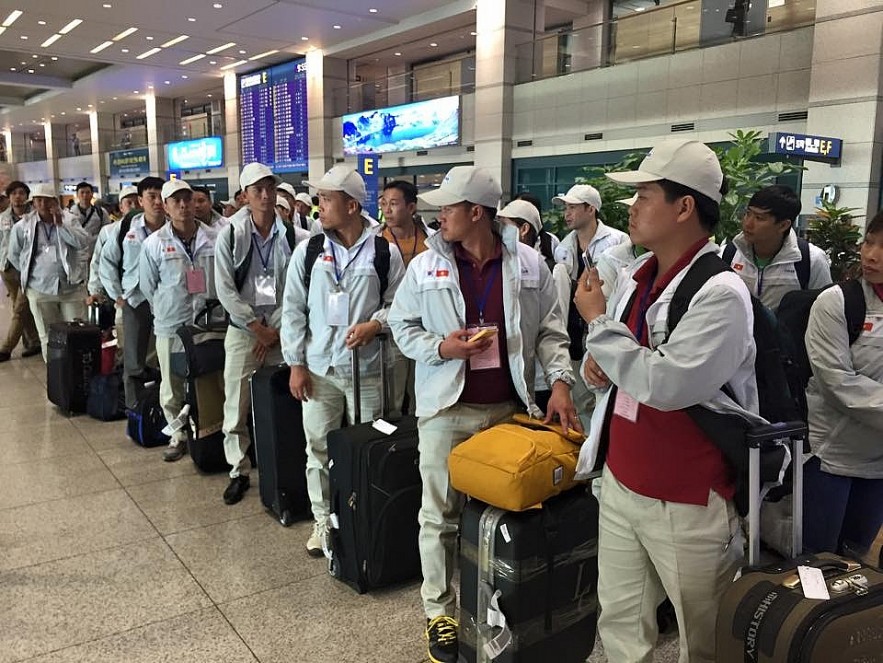 Vietnamese workers go to work abroad. Photo: isshin
5 solutions to develop the Vietnamese labor market abroad
The outbreak of the Covid-19 pandemic, with complicated developments and new strains, increased concerns in many countries and territories. From 2020 to now, due to the absence of commercial flights, as well as the strict immigration policies of countries, tens of thousands of workers cannot work abroad, employees whose contract expires cannot return to the country.
The fact that employees having expired contracts cannot return home has created great pressure, some of them have had negative reactions through social networks. In addition, some businesses sending workers to work abroad have not done well in coordinating with partners and employers to solve arising problems. A special issue is to ensure the rights and interests of employees in terms of working conditions, living conditions and air tickets to return home.
Facing the above situation, the authorities have come up with 5 solutions to develop the labor market and ensure the rights of workers:
Firstly, it is necessary to develop and submit to authorities for promulgation of legal regulations, and detailed instructions for Law No. 69 on Vietnamese workers working abroad under contracts; organize the implementation of legal provisions and policies on laborers working abroad in a synchronous manner of central, local authorities and organizations. Specifically, there are Decree 112/2021/ND-CP dated December 10, 2021 detailing and implementing measures to the Law on Vietnamese workers working abroad under contracts; Decision of the Prime Minister on the Overseas Employment Support Fund; Circular of the Minister of Labor, War Invalids and Social Affairs detailing a number of articles of Law No. 69, and the database system of workers working abroad under contract.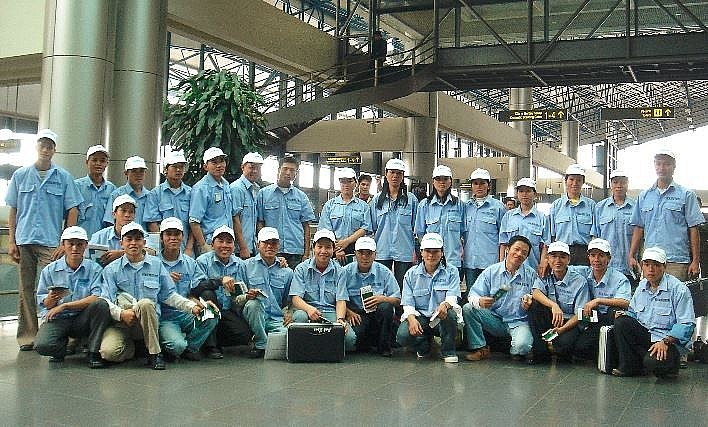 Photo: isshin
Secondly, Vietnam strengthens international cooperation through stabilizing and developing the traditional overseas labor market, focusing on exploiting the labor market, jobs with good working conditions, safety and high income for workers. It is necessary to promptly support and solve problems arising; coordinate with the authorities of the host country to soon organize flights to bring Vietnamese workers to work abroad, and to pick up workers whose contracts have expired.
Third, strengthen information work, disseminate policies and laws, to raise people's awareness, and thereby prevent and limit fraud and law violations.
Fourth, continue to improve the quality of workers, the efficiency of the recruitment and training of workers, to meet the requirements of foreign employers.
Important human resources for national construction
The number of Vietnamese laborers working abroad has increased significantly over the years, from a few thousand in the early 1990s to several tens of thousands in the following years. In recent years, there are over 100,000 people, specifically: 126,000 people in 2016;135,000 people in 2017;143,000 people in 2018; 152,000 people in 2019.
Vietnamese workers working abroad are mainly in the fields of manufacturing (mechanics, textiles, footwear, electronic assembly), construction, agriculture, fisheries, and services. Employers in receiving markets rate Vietnamese workers as skillful, hardworking, creative, and dynamic.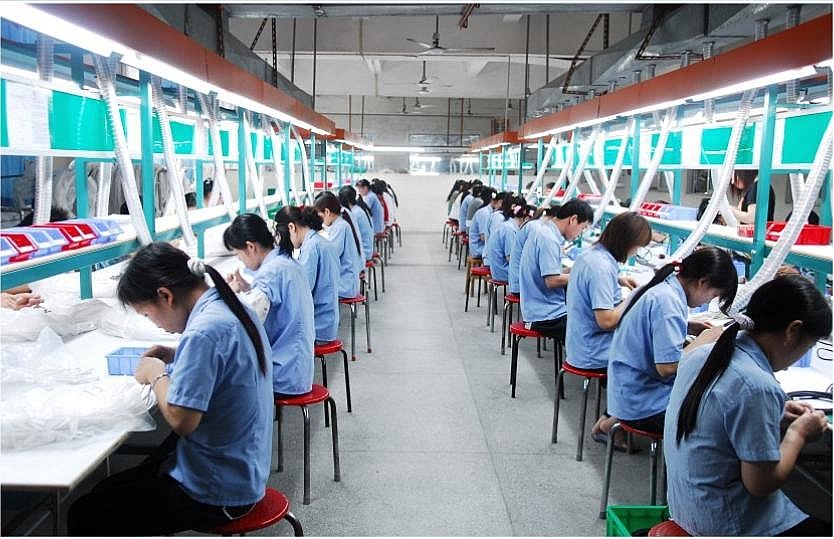 Vietnamese workers in Japan. Photo: isshin
The results of the activities of sending workers to work abroad have reduced pressure on job creation for domestic workers. It also contributes to improving the lives of workers and their families.
Many families with people working abroad have escaped poverty and have favorable conditions to invest in production and business. Especially in localities where many workers working abroad, it contributes to stabilizing social security in the locality.
People working abroad also improve their professional skills, acquire knowledge, foreign languages ​​and working styles. They become an important human resource for the construction of the country, in the period of industrialization and modernization.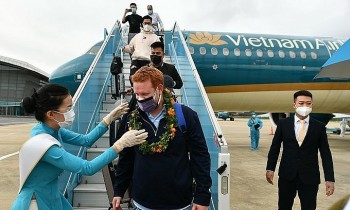 National
Vietnam News Today (Jan. 29): Vietnam records 14,892 new local Covid-19 cases; PM orders prioritizing pandemic control for safe and warm Tet; Vietnam scraps rapid Covid test requirements for int'l passengers; Vietnam-Australia trade hits all time high in 2021.