Vietnam to pilot teaching German and Korean languages at school
The Ministry of Education and Training has recently announced a pilot scheme to teach both Korean and German at schools, considering the two foreign languages compulsory subjects.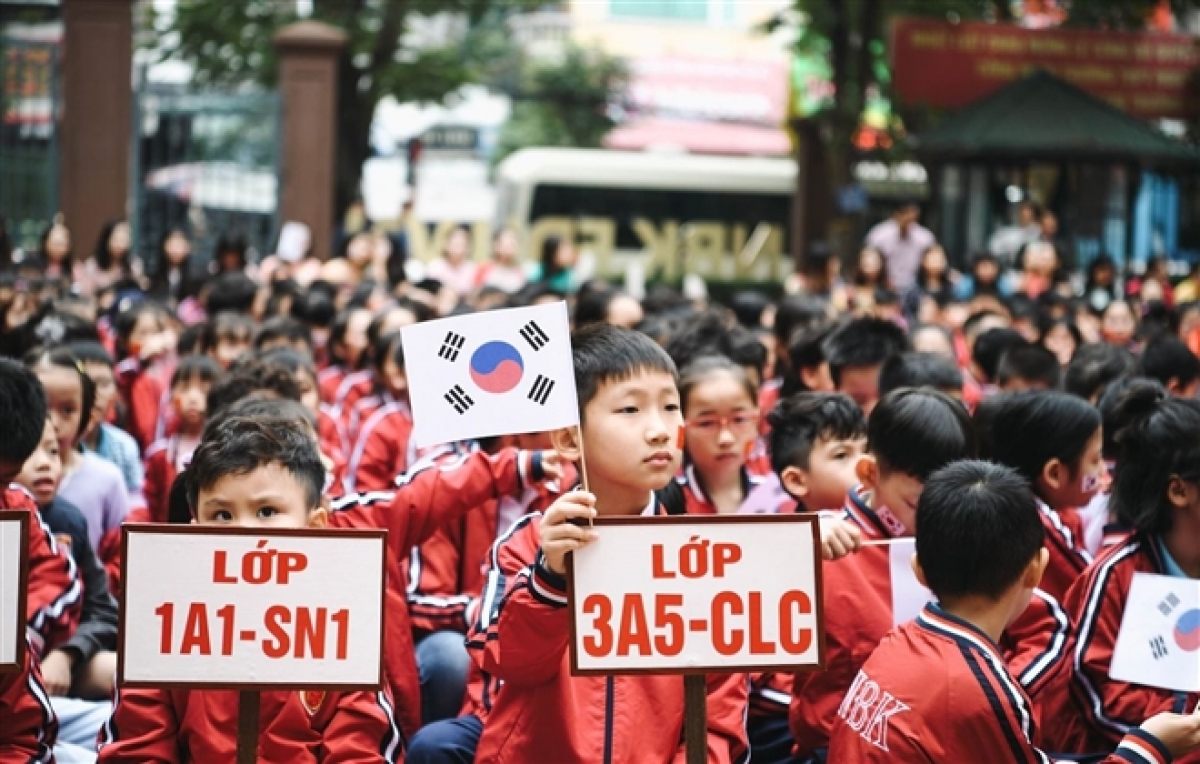 Korean and German will be taught to students of grades 3 to 12 under a pilot programme by the Ministry of Education and Training. Photo: H.C via VOV
Schools nationwide will pilot the teaching of Korean and German as first foreign languages under a decision freshly issued by the Ministry of Education and Training (MoET).
Many foreign languages have been taught in schools of Vietnam over the years, with those being mandatory including English, French, Chinese, Russian, and, later, Japanese, according to the VNA.
Second languages, which are optional, included Korean and German.
The MoET explained that positive results have been seen in teaching Korean and German as second foreign languages in some cities and provinces, and students' demand is also on the rise.
To help reduce the pressure on those who select Korean and German as their second foreign languages while also studying a first foreign language, the MoET has decided to temporarily elevate the two to the first foreign language category.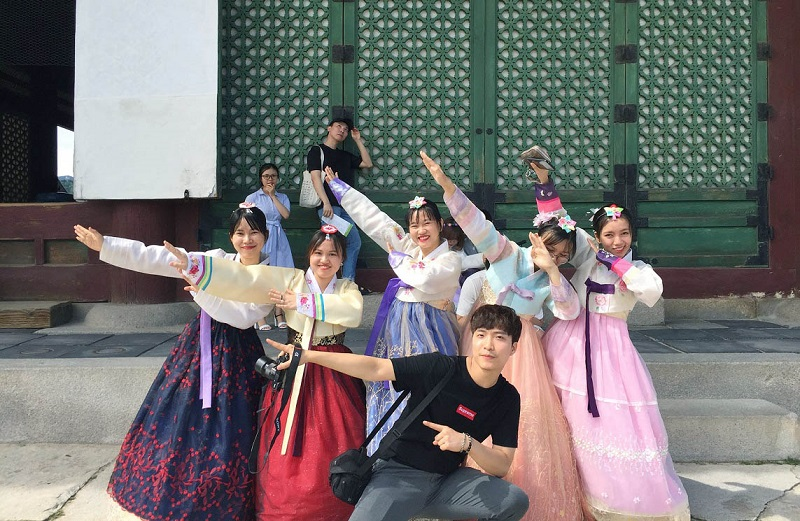 Vietnam to pilot teaching German, Korean in high schools. Photo: Kinhtedothi.vn
The move is also in keeping with framework agreements signed between Vietnam and the Republic of Korea and Germany on teaching their languages at Vietnamese schools.
The pilot programme will be rolled out in areas with great demand and which are able to ensure necessary conditions in terms of teachers, facilities, links between levels of education, and registration with the MoET.
For its part, the ministry will keep a close watch on the implementation of the programme to guarantee its efficiency and students' rights.
It will assess its effectiveness and feasibility and afterwards consider whether to make the two languages official first foreign languages at schools.
Parents' concern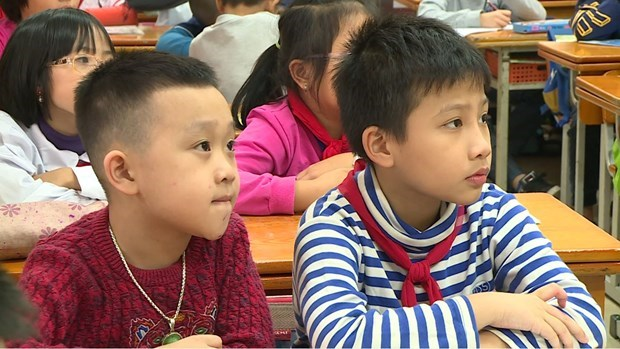 Schools nationwide will pilot the teaching of Korean and German as first foreign languages under a decision freshly issued by the Ministry of Education and Training. Photo: VNA
A representative from the Ministry of Education and Training played down the concern of parents, saying that the inclusion of the languages as part of universal education for students from grades 3 to 12 is simply a pilot programme at this point.
Students will be able to choose one foreign language from the list to study at school, and they will not be required to study two or three foreign languages simultaneously, the representative explained in an interview granted to vtcnews.vn on March 4.
The Ministry expects that students will develop their ability to communicate and use foreign languages in an effective manner when they study, thereby helping to meet the demand for human resources during the country's ongoing international integration process, said the representative.
Associate Professor Tran Xuan Nhi, former deputy minister of education and training, said that integrating Korean, Germany, and other foreign languages into the universal education syllabus is a normal occurrence, and parents are "misunderstanding" the Ministry's policy.
"This policy will benefit our students and conform to future trends," Prof. Nhi told vtcnews.vn. "Students want to become global citizens, they must acquire foreign languages. They can choose other foreign languages, but not English, to suit their hobby and future profession."
Sharing Prof. Nhi's view, To Thuy Diem Quyen, a global education expert, welcomes the Ministry's plan as a positive step that will benefit students. Quyen said many countries have applied a multi-foreign language teaching scheme at school, and Vietnam is slightly late to follow this trend.
According to the education expert, students should be equipped with multi-foreign languages, which is considered to be an advantage given the current global context, the VOV said./.