Love Overcomes Distance: Vietnamese Wife Quits Her Job to Reunion with German Husband
After a simple and cozy wedding in Germany, Yen and her husband spent time traveling around Europe. Vietnam is their destination when their journey ends, and their married life begins.
Nguyen Kim Yen (Yen Burion, 38 years old), currently working at a bank in Hanoi, met her husband on a dating app. He is German, passionate about traveling, and has a special love for the country and people of Vietnam.
Due to the impact of the Covid-19 epidemic, Yen and her other half were separated for nearly 2 years. Because of that, they were not able to hold the wedding as planned.
"Early last year, many countries began to reopen, while Vietnam remained completely closed. My husband at that time could not enter Vietnam, so the only way for us to meet was me travelling abroad. So, in July 2021, we started to carry out the procedures for the reunion visa," she shared.
Decisions were made quickly, and the completion of procedures and records was smooth. The agency where Yen works has also supported her to take a year off without pay.
At the beginning of this year, her gap year journey officially started.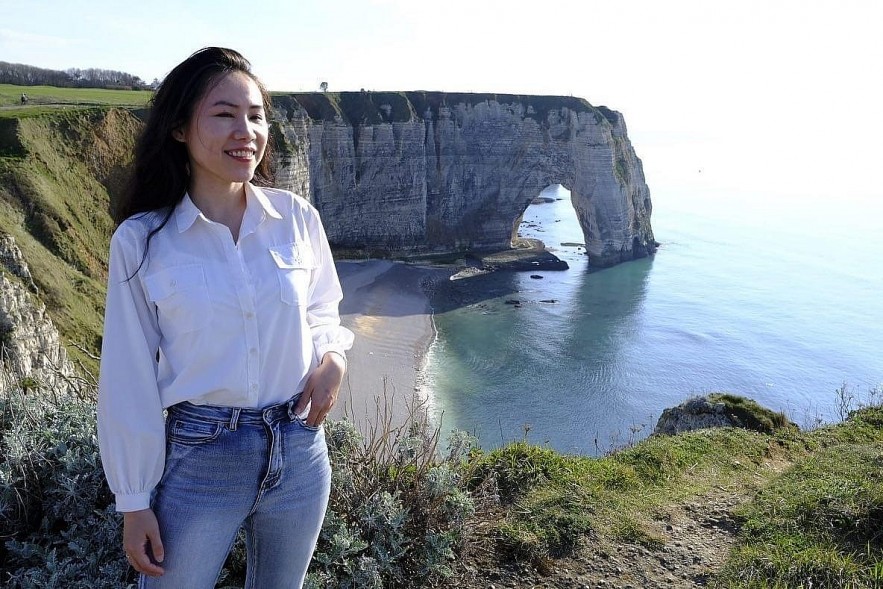 Photo: Kinhtevadulich
"The cohabitation period" in Europe
When she decided to take a gap year break, Yen was not sure when Vietnam would fully reopen. However, she and her husband both have plans to return and live in Vietnam. Therefore, when she heard the news, her relatives, friends, and colleagues were all happy for her.
People are just worried that an entire year off from work will pose great risks and difficulties for Yen when she returns. In contrast, Yen is quite confident when the work is clearly handed over, she herself always completes any given task.
Before the Covid epidemic, Yen visited Germany to visit her in-laws and her husband's family has also gone to Vietnam. This time, she considers this a "cohabitation" period to explore Europe more.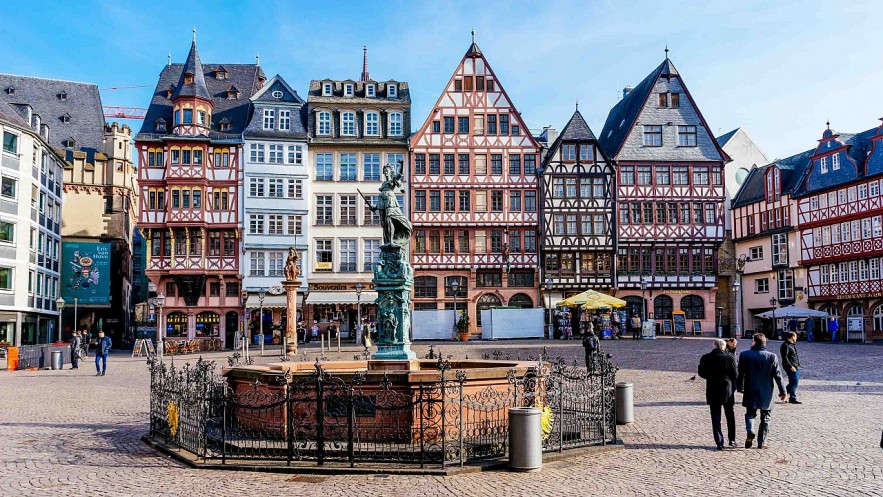 Photo: mtw
Since the beginning of this year, Yen and her husband have driven through 11 European countries, including Germany, France, Belgium, the Netherlands, Austria, Hungary, Italy, Switzerland, Monaco, Greece, and the Czech Republic. The two of them share the same opinion that there is no need to visit or check in to too many places. At interesting destinations such as Italy, Belgium, the Netherlands, or France, they stayed longer or came back several times.
Photo: rootsrated
"My husband, after he 'discovered' Vietnam, has come here at least once every year since 2008. His second favorite country is Morocco. Although my husband has been to Morocco many times, he still wants to share the experience with me so we will go back there in December," she said.
For Yen, Europe is not perfect and is not only full of positive aspects. There are also bad things here as well. For example, in big cities, there are a lot of homeless people and many places are not clean. But in return, Yen loves the beautiful scenery, the trees, and the flowers here, especially in the spring between April and May.
"Although big and famous cities are beautiful, I prefer villages and the countryside. Just outside the city are fields as far as the eye can see, cows and sheep leisurely graze. The country-style houses are beautiful and peaceful like in the fairy tales that I often read when I was a child," she said.
Yen said that every land that she has visited is an eye-opening experience. She and her husband drove around by themselves to have the most enjoyable experience.
Photo: askforadventure
Financial preparation
As soon as the gap year was planned, Yen began to liquidate risky assets to make a budget for the trip. Before that, during many years of work, she always made reasonable spending because she understood the risks of using the money for business investment.
Yen never squanders money on things she considers frivolous such as branded goods and goods bought just for display. She maintains the habit of recording all income and understanding how much money can be saved every month. From there, if she spends too much, Yen will learn from experience.
Besides, Yen also takes advantage of apps to search for travel combos and discounts whenever she makes a reservation at a restaurant. She does whatever it takes to take care of herself.
Currently, Yen and her husband are both not working, but they are living entirely on a gap year fund. However, she does not consider this time to rest.
"I think when I am still young, I need to take advantage of the time to accumulate experience and learn more things and new skills. My husband is very active in accumulating more certificates for his profession. And I'm learning German and in my free time I have a channel to share my information and experiences with everyone," she said.
Yen said that she does not encourage young people to quit their jobs just because of boredom or other reasons without a specific plan for personal development and financial support.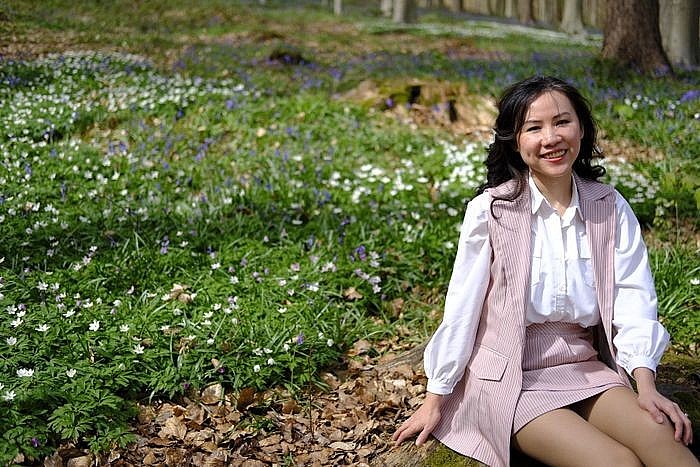 Photo: Vietgiaitri
"I think making the wrong choice, or not even thinking to choose, at a young age will lead to many difficulties later on. Therefore, I think young people should take advantage of the time to study, read and travel as much as possible. They should not have thoughts of boredom or thinking about their job, or life and then giving up. A gap year is not just to relax or to enjoy oneself", she explained.
Yen and her husband are both eager to start a new life with many new plans when they return to Vietnam. Currently, in addition to the travel plan, Yen and her husband want to have children. When they return to Vietnam, the two will not hold a wedding again, but instead, they will host small parties with family, friends, and colleagues.