Vietnam-USA Society Sends Letter of Condolences to States Affected by Tornados
President of the Vietnam-USA Society sent sympathy and condolences to US states, partners and friends influenced by recent tornadoes.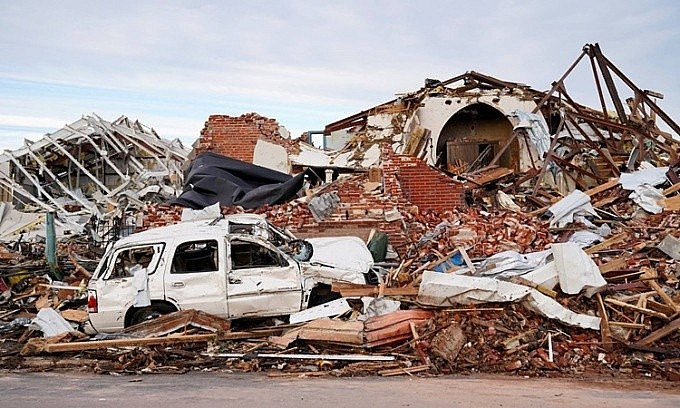 Houses collapsed after a tornado swept through Mayfield, Kentucky, on December 10. (Photo: Reuters)
Ambassador Pham Quang Vinh, President of the Vietnam-USA Society, expressed his sympathy and condolences through a letter on Dec. 12 to governors of Kentucky, Arkansas, Illinois, Missouri, Tennessee, and Mississippi and American organizations and individuals as VUS partners & friends.
The letter states that the Vietnam-USA Society and the Vietnam Union of Friendship Organizations were shocked to learn that more than 30 tornados unexpectedly appeared on the night of December 10, 2021, sweeping through six states in Central and Southern United States of America, including Arkansas, Illinois, Kentucky, Missouri, Mississippi and Tennessee causing an unimaginable tragedy of huge destruction and killing more than 80 people.
Kentucky was most heavily devastated and declared a state of emergency on Friday, with at least 100 people were presumed dead as of Sunday evening, as Reuter reported.
"On behalf of the Central Executive Committee of the Vietnam-USA Society and all of our members, I would like to extend our deepest sympathy and heartfelt condolences to you, Governor of Kentucky Mr. Andy Beshear, and respectful governors of Arkansas, Illinois, Missouri, Tennessee and Mississippi, and through you to the victims' families, relatives as well as friends/partners and people in your states," Vinh wrote.
He also thanked the U.S. Government and people for your valuable support of Vietnamese people with medical equipment, materials, and over 24 million vaccine doses against the Covid-19 pandemic.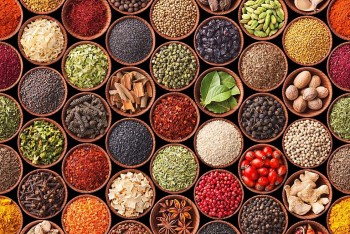 Vietnamese Herbal Tea
Antioxidants have been known since the 1990s and have been useful in fighting cancer, atherosclerosis, and many other chronic diseases.