Chinese bomber appeared illegally at Hoang Sa (Paracel) archipelago
Some social media's images have recently appeared to show at least one Chinese H-6J missile-carrying bomber landing on Phu Lam Island in the Hoang Sa (Paracel) Islands, according to thedrive.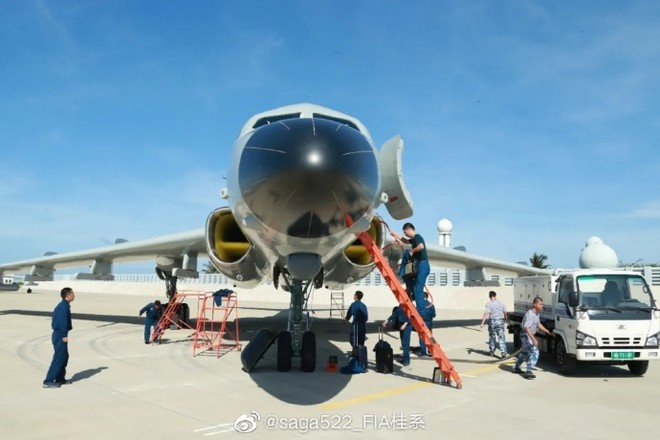 The image shows China's H-6J bomber apparently landed illegally on Phu Lam Island in the Hoang Sa (Paracel ) Islands. WEIBO SAGA522_FIA 桂系
Specifically, according to The Drive, the Chinese Military Aviation blog on November 11 only said the above photo was taken in August 2020, did not provide any further details. Then, a photo appeared on Weibo, a Chinese social network, showing apparently a group of technicians arriving at an H-6J shortly after it landed on Phu Lam Island in the Hoang Sa Islands illegally occupied by China, according to The Drive.
On August 12, the DuanDang Twitter account posted on the social network a collage, including the above photo of H-6J and a photo of China's illegally built infrastructure on Phu Lam Island, pointing out some of the details appeared to be similar in the two images.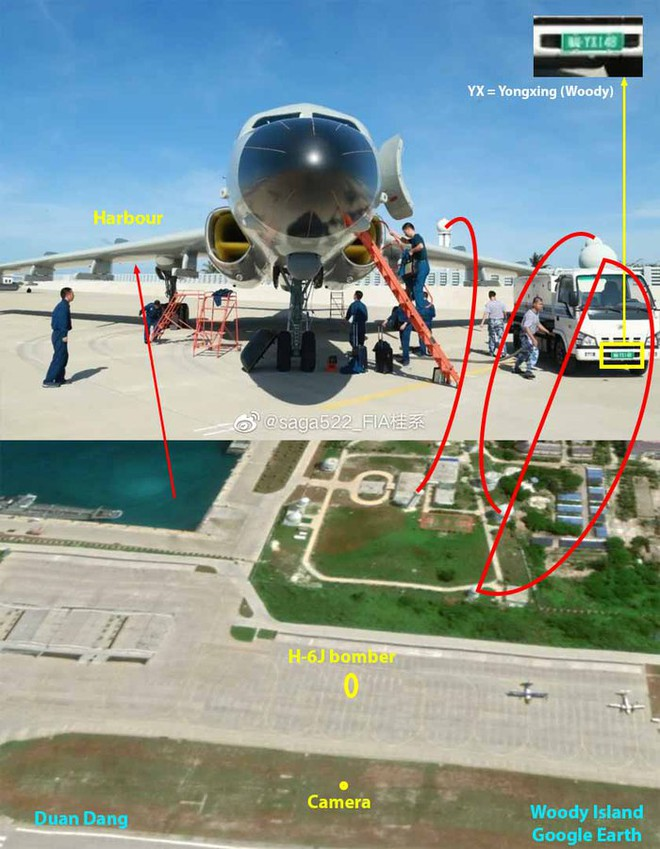 The image shows some similarities in photos of H-6J bombers landing on Phu Lam Island and pictures of Chinese infrastructure built illegally on the island. TWITTER DUANDANG
Earlier, on July 30's evening, Chinese state-media Global Times boasted that the H-6J had recently participated in a drill in the Bien Dong Sea (South China Sea) and this was the first time the Chinese military officially revealed this bomber.
In May 2018, the Chinese Air Force announced that its H-6K strategic bomber and several other fighters conducted a takeoff and landing exercise on an island in the Bien Dong Sea, but did not say clearly which island it was.
At that time, the US senior adviser for Asia and the director of the China Power Project Bonnie Glaser of Center for Strategic and International Studies (CSIS, USA) said that the H-6K might be landing on the Phu Lam Island in the Hoang Sa (Paracel) archipelago. Pentagon spokesman Christopher Logan called that time H-6K's drill an act of showing that China continuously militarized the Bien Dong Sea.
On August 6, Vietnamese Foreign Ministry spokesperson Le Thi Thu Hang affirmed:" Hoang Sa archipelago and Truong Sa archipelago are inseparable territorial parts of Vietnam. Vietnam's consistent viewpoint is that all activities related to Vietnam's Hoang Sa archipelago without the country's permission are violations of Vietnam's sovereignty and are null and void, not conducive to peace, security and stability in the Bien Dong Sea (South China Sea)".
"and that Vietnam resolutely protests those." Ms. Hang stressed.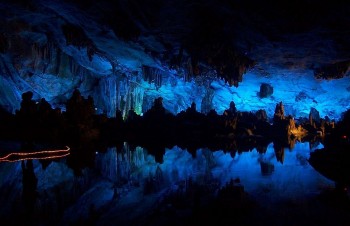 Travel
Caves are the creation of nature, charming any tourists with their mysterious and an air of danger, waiting for humans to explore the deepest secrets inside them. Take a look at these magnificent and beautiful caves around the world that you must visit once in your lifetime.
Viet's Home
According to the AFC official statement, Vietnam striker Nguyen Tien Linh won the AFC International Player of the Week after receiving the most votes out of the remaining nine players.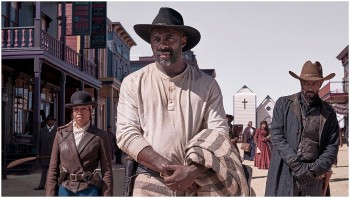 Handbook
November is coming close, and the cold outside makes us want to curl up inside our warm blanket and bing watch our favorite movies or shows. Here is the list of what is coming on Netflix in November, and some of the most expected Netflix originals for you to enjoy.