Vietnam welcomes Japanese enterprises to expand investment in the country
On September 7, Prime Minister Nguyen Xuan Phuc held a dialogue with Japanese economic groups and enterprises keen to expand investment in Vietnam.
Speaking at the event, PM Phuc expressed his delight that 15 Japanese firms want to expand investment in Vietnam, which encourages the nation to continue enhancing its business environment and create favorable conditions for firms to do successful business, including those from Japan, VOV reported.
These 15 companies are part of 87 companies that the Japanese government is paying to shift production out of China.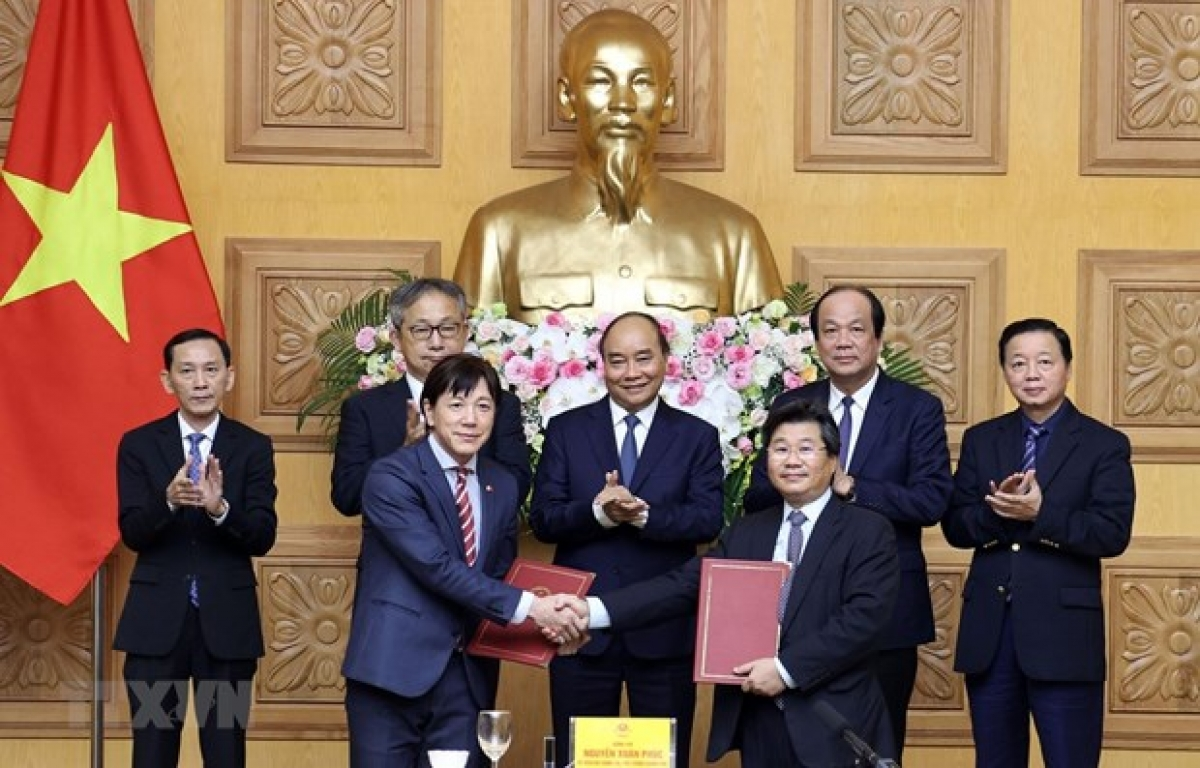 PM Nguyen Xuan Phuc calls for stronger Japanese investment in Vietnam, saying the country is big enough for business plans. Photo: VNA
The Vietnamese Government highly appreciates the role of the Japanese business community, with serious and responsible investors who contribute to the State budget, pay attention to environment protection and care for workers, he said.
The Vietnamese legislature adopted the Law on Investment, the amended Law on Enterprises as well as the Law on Public-Private Partnership with a number of incentives.
He stressed that with a population of nearly 100 million and being part of the dynamic 650 million-strong bloc of ASEAN, Vietnam is big enough for Japanese companies to implement ambitious investment plans and shift supply chains.
The leader also announced that a working group in charge of promoting foreign investment cooperation led by a Deputy PM has been established in order to seize opportunities and deal with major investors' suggestions.
The PM also directed resuming commercial flights to several safe destinations, including Japan.
Vietnam always welcomes Japanese firms to expand investment in infrastructure, energy, manufacturing, high-quality agriculture, information technology, smart urban development, financial and banking services, innovation-based start-up, as well as in joining the equitization of State-owned enterprises as strategic partners, he said.
The Vietnamese Government, leaders of ministries, agencies, and localities will stand side by side with the business community, offer all possible support to business operations to lift Vietnam-Japan ties to a greater height, he added.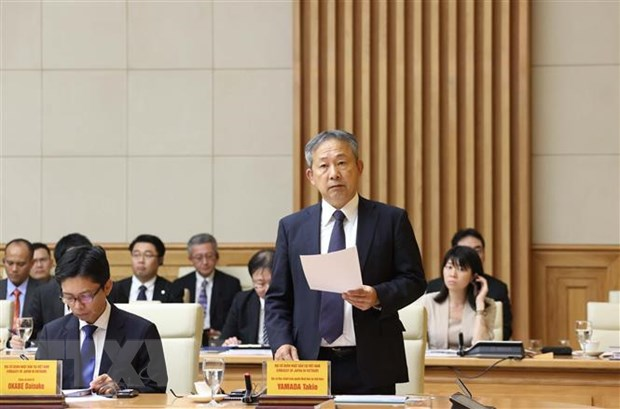 Japanese Ambassador to Vietnam Yamada Takio speaks at the event Photo: VNA
For his part, Japanese Ambassador to Vietnam Yamada Takio said that many Japanese investors are interested in Vietnam as a "new normal" investment destination amidst the ongoing Covid-19 pandemic.
He proposed that Vietnam resumes travel between the two countries and improves the disbursement of public funds for major projects to attract more foreign investors and increase the country's credit ratings.
He affirmed that Japan will continue assisting firms in investing in Vietnam as well as helping the Southeast Asian nation develop its economy in the new normal condition.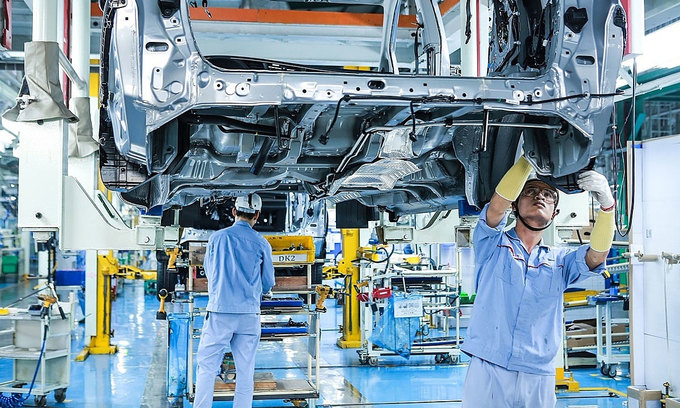 Workers assemble cars in a factory of Toyota Vietnam in the northern province of Vinh Phuc.
Photo courtesy of Toyota Vietnam.
Representatives of the Japan Chamber of Commerce and Industry (JCCI) suggested that Vietnam creates an incentive mechanism for infrastructure construction using the public-private partnership model and allows Japanese companies to increase ownership in state-owned corporations, reported VNExpress.
As big Japanese companies often get supplies from smaller ones, the JCCI proposed that Vietnam attracts the whole chain to the country instead of only inviting key companies.
Besides, the Japanese firms also mentioned issues in investment cooperation with Vietnam such as human resources, support industry, research, and development, among others.
The Vietnamese PM asked ministries, agencies, and localities to promptly tackle difficulties faced by businesses and vowed all possible support to Japanese business operations.
Previously, the results of a survey conducted by the Japan External Trade Organization (JETRO) revealed that 1,400 - more than 40% of the 3,500 Japanese businesses are considering expanding operations in Vietnam over the next three years, increasing by 5.5 percentage from the previous year.
Japan was the fourth-largest foreign direct investor in Vietnam in the first eight months of this year with a total registered capital of $1.64 billion, behind Singapore, South Korea, and mainland China.
National
The trip demonstrates Vietnam's proactivity in making responsible contributions to ASEAN and the international community in the context of the region and the world facing complicated developments and unforeseeable challenges.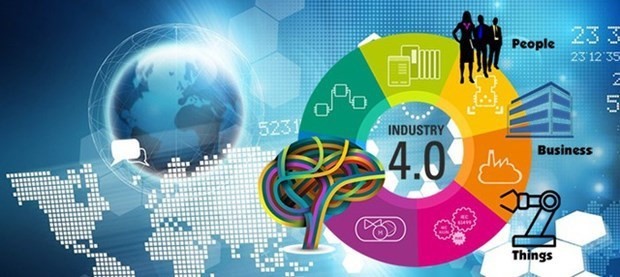 Economy
Today, 70% of the population in Vietnam are Internet users, the 13th highest number of Internet users worldwide and 6th out of 35 countries and territories in Asia, reported by the Ministry of Information and Communications.
December 08, 2022 | 12:57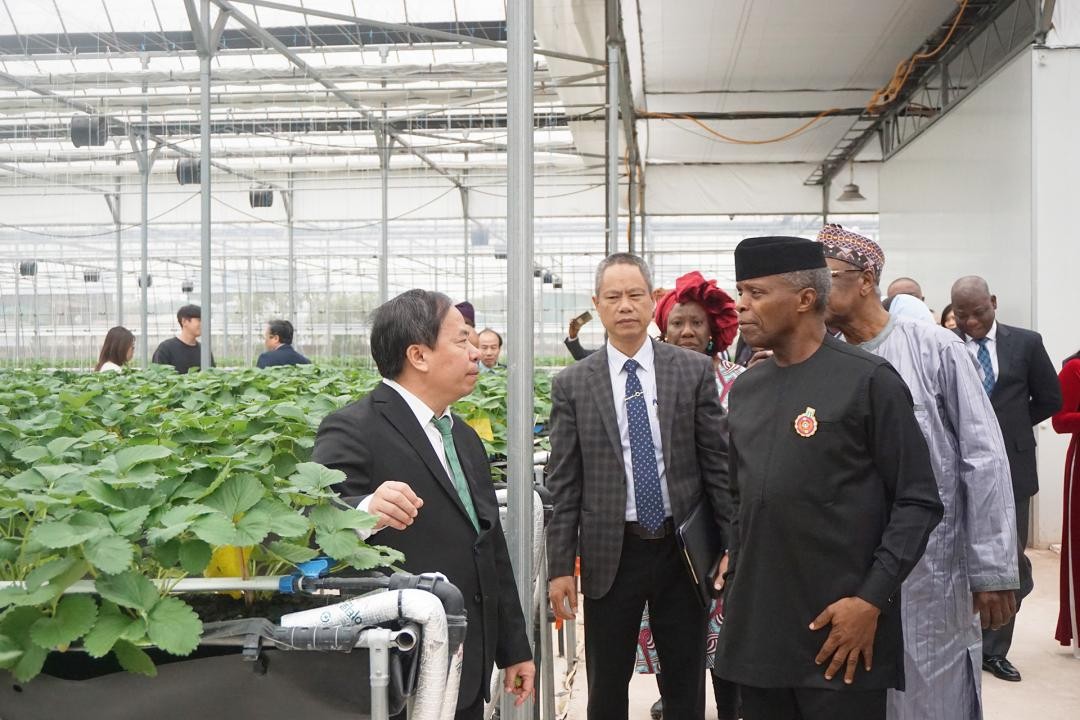 Economy
Nigeria views Vietnam as a partner of strategic importance and wishes to expand cooperation between the two countries' communities in the near future.
December 08, 2022 | 12:53