Vietnamese-American Couple Travels To 17 Countries Together In 10 Years
During their ten years of marriage, Mong Danh, a Vietnamese woman and her American husband, Chris Freeman, traveled to 17 countries. But their most favorite destination is still Vietnam.
The couple in a trip to Philippines. Photo Zing News
"I got married when I was 17 years old… But I have never regret getting married at an early age. That is a condition for two people to go through changes and events in life together, thereby understanding and loving each other more," Danh said.
Danh moved to settle down with her family in the US after finishing primary school in Vietnam.
She met and fell in love with Chris at high school. In June 2012, they were married. Since then, the couple has traveled the world together, hand-in-hand.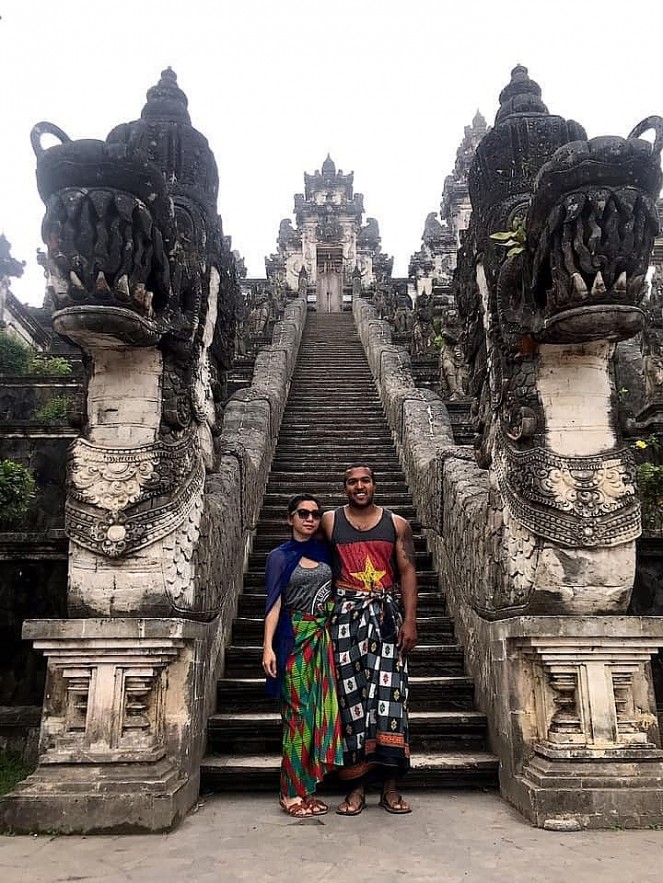 Photo Zing News
During their 17-year marriage, they have changed their living places for a lot of times due to Chris's job requirements. But the move has inspired the couple's love for traveling.
"My husband is a soldier who has to change his station once every 2-3 years. Even though I have to travel a lot with him, I still feel happy and warm. We think that the husband and the wife must understand and sympathize with each other. I have never been tired of moving house many times with him," Danh said.
It is also an opportunity for the couple to explore new lands.
They often spend weekends or long holidays traveling and relaxing. It is also a chance for them to learn new things and save memorable moments together so that they can look back when they get old.
"From 2018 to 2020, my husband was on a mission in South Korea. From 2020 to 2024, he moved to Germany. Living in many countries gives us to chances to travel more. We have so far traveled together to 17 countries/territories around the world", Danh told Zing News.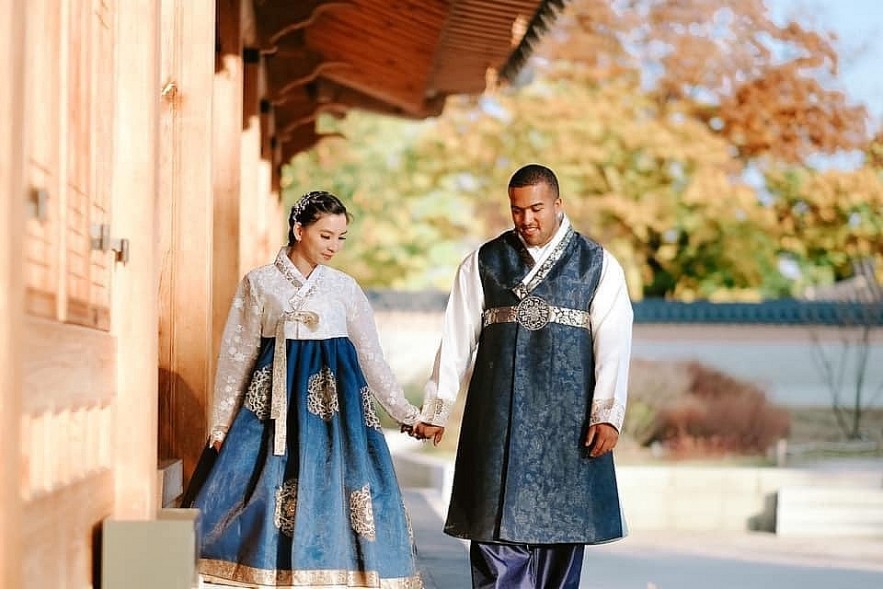 Danh and Chris in a trip to South Korea. Photo Zing News
She loves traveling on warm summer days, looking for cultural destinations to visit and relax. In contrast, Chris loves adventure travel with climbing, skiing, surfing or mountain biking.
Despite differences in traveling interests, Chris often goes easy and visits places that Danh likes.
There is one destination that both fall in love with: Vietnam.
The couple visited Ho Chi Minh City. Photo Zing News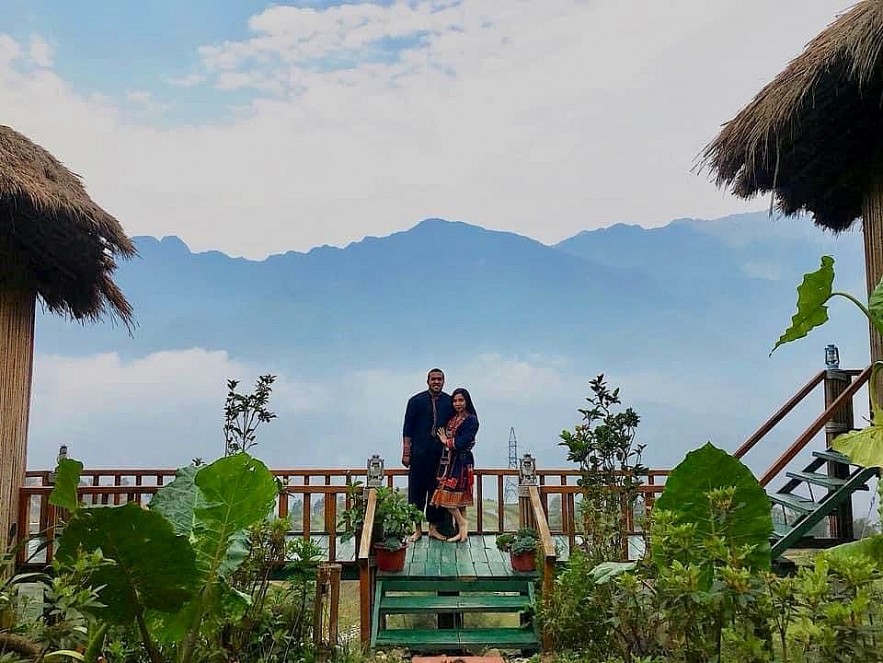 Danh and Chris in a trip to Sa Pa. Photo Zing News
"No matter where you go or where you are, the most beautiful place, the most memorable memory is still Vietnam. In Ho Chi Minh City, just sitting on the sidewalk eating a VND15,000 bowl of pho or holding my husband's hands walking on a sunny street make me feel happy.
"I am happy to tell my husband about where I was born and raised, and show him how gentle and lovely Vietnamese people are," Danh said.
The last time they visited Vietnam was Lunar New Year 2020. Both would have had plans to return to Vietnam more if there was no Covid-19.
The pandemic also forced the couple to cancel many trips that have been planned for a long time. However, both had to accept to protect the health of themselves and their families.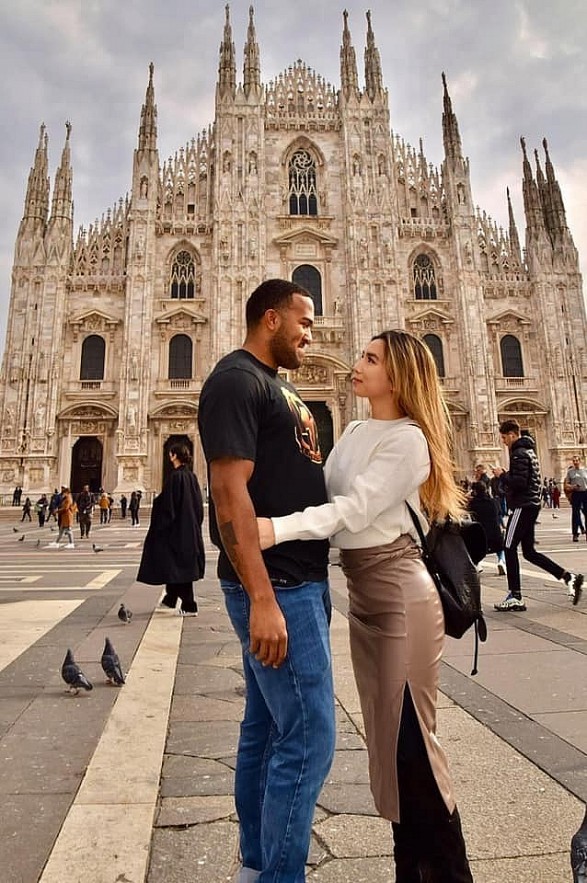 Visiting Rome. Photo Zing News
"In 2020 and 2021, when the pandemic development was evolving, we had to learn very carefully about the pandemic prevention regulations in each place. Last Christmas, we went to Austria together. Because we had been administered with three vaccine doses, we didn't need a test before the flight," Danh said.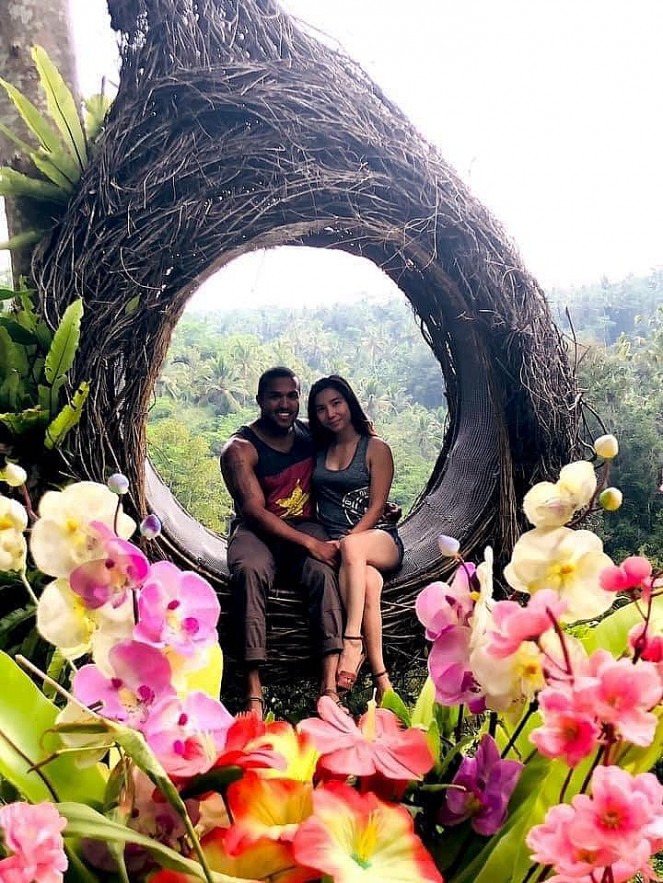 Check in in Indonesia. Photo Zing News
In the near future, the destination that Danh and his husband want to visit the most is still Vietnam.
She is waiting for the Covid situation to stabilize, and travel regulations to be easier to be able to return home, visit relatives and enjoy the warm atmosphere in her homeland.
"Air tickets from Germany to Vietnam are still very expensive, and the pandemic prevention regulations are strict. Perhaps this year, we can only travel to a few places in Europe, and will visit Vietnam in the nearest day when everything is OK," she said.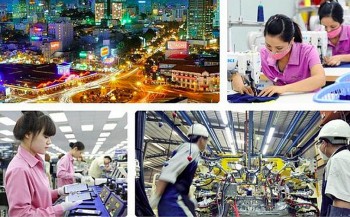 National
Vietnam News Today (Jan. 17): Vietnam records 15,643 new Covid cases; Northern region to turn severely cold from January 17; 'New normal' adaptation leads to positive forecast for Vietnamese economy in 2022; Vietnam-China clash tickets open for sale in two days.