Vietnamese American professor invents wireless earphone for sleeping problems treatment
Vu Ngoc Tam, a young Vietnamese professor working at the Department of Computer Science at the University of Colorado Boulder, USA, has invented a type of wireless smart earphone called Earable, which collects, tracks and analyses brainwave signals, eye and facial muscle movement and a wide range of other biological signals.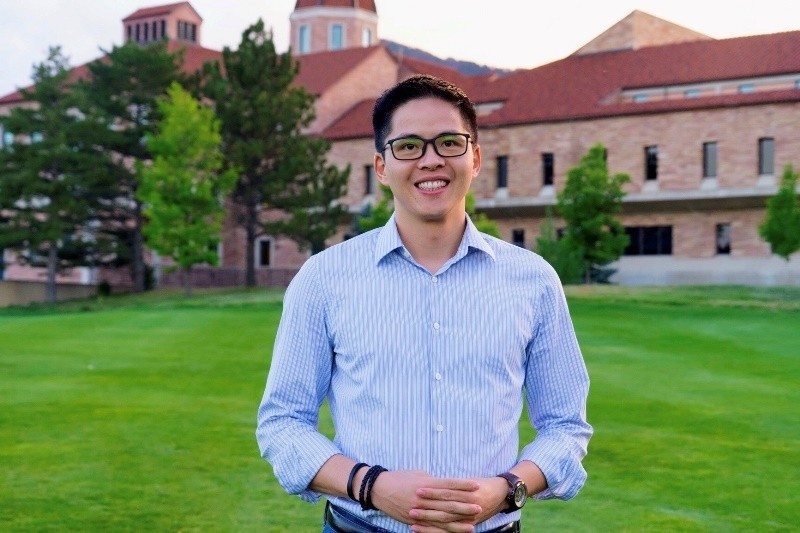 Professor Vu Ngoc Tam. (Photo: NDO)
In the near future, this device can help doctors monitor and analyze patients' sleep quality, thereby providing necessary treatment regime for patients who suffer sleep disorders, attention-deficit hyperactivity disorder (ADHD). Earable is also expected to reach individual customers with sleep problems (an estimated 26 million in the US alone and 2.1 billion worldwide).
Tam earned the Sloan Research Fellowships Award for his scientific research in the field of wireless technology and his new device which cares and improves the quality of human health and life.
In addition, Earable can detect driver's drowsiness while driving, thereby reducing and preventing traffic accidents. Other useful effects include early detection of seizures, warning of distraction potentiality among employees in the workplace or production line, stress relief, meditation, pain relief, etc.
With the desire to commercialize Earable technology quickly and effectively, Tam has established the Earable Inc. both in the US and Vietnam. The company now has over 15 employees and is rushing with necessary steps to launch the Earable smart earphone product later this year.
The company directed by Tam has attracted nearly 4 million USD from major investment funds from Silicon Valley, South Korea, especially Vintech City – Vingroup's member company.
"The Sloan Research Fellowships Award is a valuable recognition from prestigious scientific community, giving me a great motivation to continue the scientific research path, at the same time trying to develop Earable to improve people's mental abilities and health", the 1983-born Vietnamese professor said.
Tam's Earable wireless earphone. (Photo: NDO)
Recently, the Alfred P. Sloan Foundation has published a list of 126 researchers with outstanding success in the initial stage of the scientific research which awarded the 2020's Sloan Research Fellowships.
Awarded annually since 1955, Sloan Research Fellowships honor American, Canadian-based scholars for their outstanding creativity, leadership ability as well as their independent research achievements, making them one of the most promising active researchers at the present.
Adam F. Falk, President of the Alfred P. Sloan Foundation commented: "A researcher who receives the Sloan Award is an individual who possesses strong research motivation, great creativity, and extensive knowledge, making them become a worth-acknowledging researcher".
Prior to this prestigious award, Professor Vu Ngoc Tam also received two other awards, namely Google Faculty Research Awards in 2014 and 2018, the 2019's NSF Career award and nomination for "Best Paper" – the award for the best science paper in world's leading science and technology conferences such as ACM Mobicom, ACM Sigmobile, ACM Research Highlight, Sensys, etc. Moreover, he is also the owner of 25 patents, including ones that he already owns and is continuing to register./.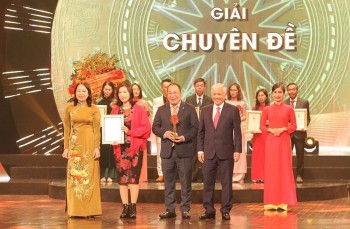 Overseas Vietnamese
VietnamTimes (Viet Nam Union of Friendship Organizations) is a reliable address for overseas Vietnamese to quickly and objectively update political, economic, cultural, and social news. The agency has created a helpful forum and connection between expatriates and the motherland.