Vietnamese Books Hit International Market
It is not easy to find Vietnamese books abroad, but in foreign markets the demand is there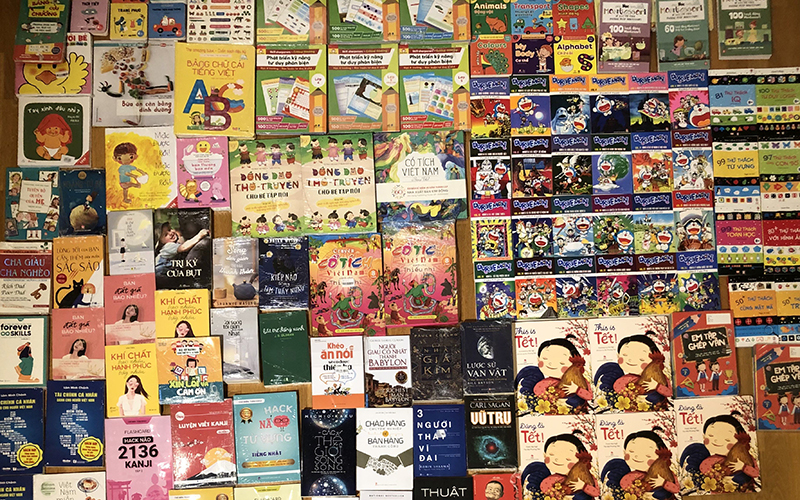 Vietnamese books imported into Europe are increasingly abundant. Photo: NDO
Exporting Vietnamese books
A friend of author Nick M wants to buy his recently released book "Cũ" (Old). "When I learned about the model of Tiem Mot bringing Vietnamese books to readers in Europe, my friend ordered the book here. Through Tiem Mot, I decided to bring more books to Vietnamese expatriates abroad because perhaps many of the stories in the book help them remember their old time at home," said author Nick M.
Nguyen Quy Quynh Hanh, a young Vietnamese mother currently living in Finland, had the idea of ​​​​founding Tiem Mot.
"When the Covid-19 pandemic broke out, I couldn't return to Vietnam, I couldn't find any Vietnamese books for my children," Hanh said. Many Vietnamese living abroad want to read Vietnamese books but find it difficult to find books.
"Because the cost of transporting books abroad is very expensive, when I return home, I often load up half my suitcase with books to bring here," said Nguyen Quynh Trang, a Vietnamese living in Germany. When she found out about Tiem Mot, Trang wanted to become the branch representative of this Vietnamese bookstore in Germany.
After half a year of operation, Tiem Mot has connected many domestic publishers and authors, bringing Vietnamese books to readers in Europe with branches in Finland, Sweden, Norway, Belgium, UK, Germany and recently in Canada.
Tiem Mot's customers are diverse, not only Vietnamese expatriates but also foreigners who are interested in the Vietnamese people, country and culture.
"We were quite surprised when, on average, Tiem Mot sold up to 1,000 copies of its own books in the European market every month," Hanh said.
There are many positive with projects to bring Vietnamese books out from domestic publishing units. Last year, a container of 20,000 books of 500 Vietnamese titles was brought to California by Alpha Books.
According to Alpha Books, this is the first step of this unit's project to export Vietnamese books to the world.
The book "Chang Wild - Bear" by Trang Nguyen, published by Kim Dong Publishing House, was purchased by Pan Macmillan for distribution in the UK and was also sold to the United States, Korea, China, Norway and Turkey.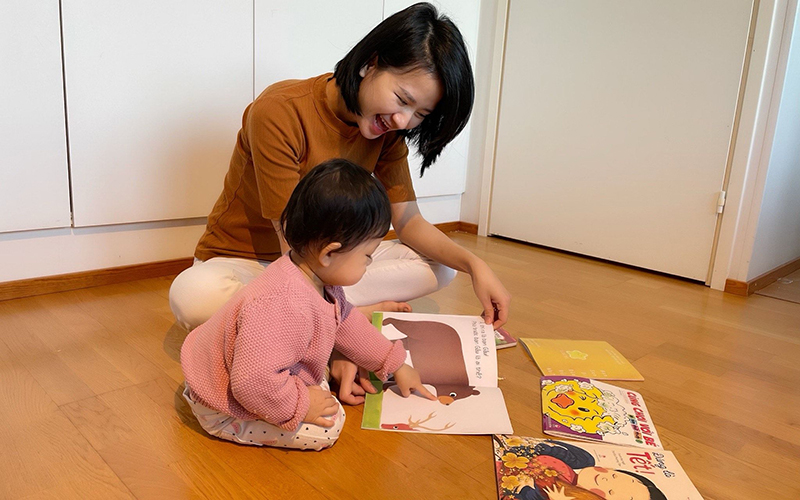 Quynh Hanh reds Vietnamese books with her daughter. Photo: NDO
Chibooks Company has just launched the Vietnamese Cultural Bookcase project. Accordingly, a number of Vietnamese books and magazines about travel culture, history, and cuisine will be translated and brought to readers abroad and international book fairs.
Incentives
Quynh Trang said that in Germany was a publishing house that publishes German-Vietnamese bilingual books for children. However, publishing units in Vietnam that have bilingual books serving this market are still rare.
"Some famous works such as 'The Tales of Kieu,' or works by Che Lan Vien and Nguyen Dinh Thi can be found in German translations. However, Germans hardly know about new Vietnamese works because there are very few translations," Trang said. This is a long-standing situation of Vietnamese publishing.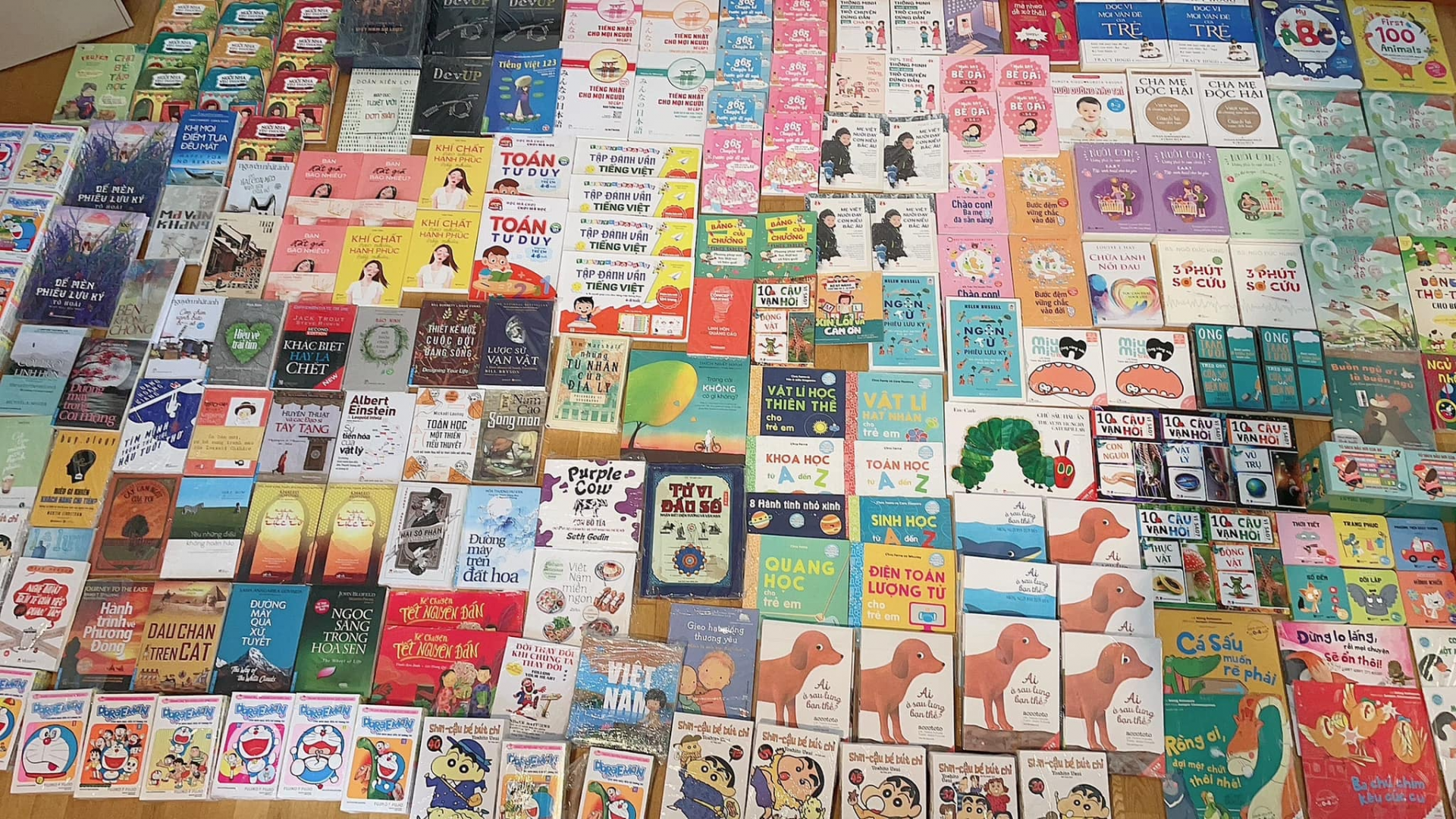 Photo: TiemMot
The Vietnamese government needs to have policies to support the translation of outstanding Vietnamese books from different periods to the international public as some countries in the region have.
According to translator Le Chi, authorities should encourage the export of Vietnamese books through policies such as shortening the licensing period (especially for works published in the country when translated) and having a preferential export tax for books.
"When we send books to overseas copyright sellers, we are charged a book sales tax. We hope that, if possible, the authorities will remove the shortcomings so that more businesses can be bolder in their efforts bringing books abroad," Chi said.