Vietnamese Boxing Champ Le Huu Toan Named Word Top 10 Boxers
The champion is busy preparing to defned his WBA title.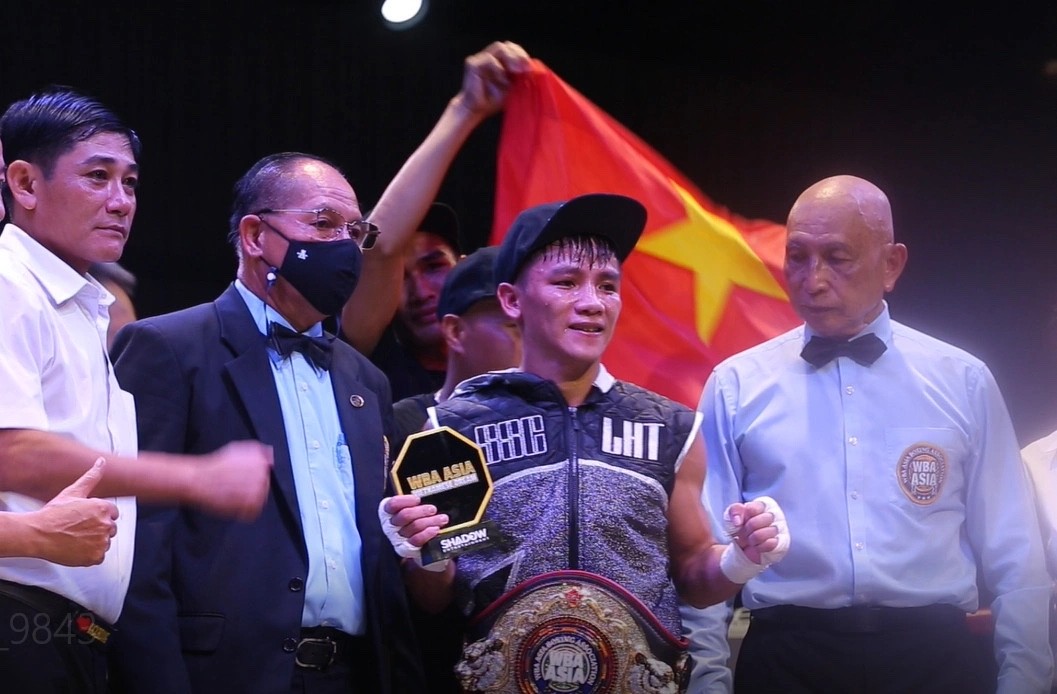 Boxer Le Huu Toan (wearing hat) received WBA Asia award. Photo: Nguoi Lao Dong
Boxer Le Huu Toan has become the first Vietnamese boxer named in the world top 10 of the World Boxing Association (WBA).
The WBA recently listed Toan in the 10th place. He is behind boxers from Thailand, Mexico, Puerto Rico, Japan, the Philippines and South Africa.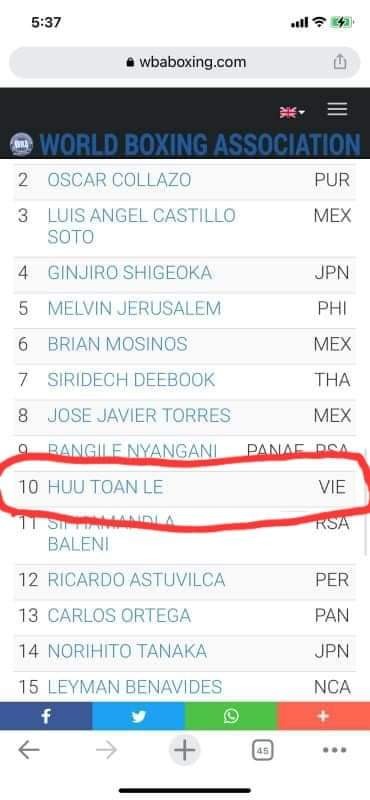 "I'm so happy It's been a long, long journey in my life of three years since I started boxing," Toan exclaimed on his Facebook account about the news. Photo: Le Huu Toan Facebook
"It is wonderful news for me. I am excited with good news coming one after another," said Toan.
Le Huu Toan's victory once again affirms the position of Vietnamese boxing in the regional and in the world. Before Le Huu Toan, boxing champions like Nguyen Thi Thu Nhi (WBO world belt), Truong Dinh Hoang (WBA Asia, WBA East Asia) and Tran Van Thao (WBC Asia) had became Vietnam's bride.
Across Vietnamese martial arts community and fans, many congratulated the Dak Lak boxer. Shortly after receiving the title, Le Huu Toan will continue to compete in the boxing national championship held in Tien Giang.
"I have my name on the world boxing map. The high ranking will help me to access competitive competitions, and I hope will have a chance to grab a higher place in the world and be No 1 in the future,"
Toan advances to be among the world's best after winning the WBA Asia's minimum (48kg) weight belt early this March. He beat Thailand's Kitidech Hirunsuk after 12 rounds in Ho Chi Minh City.
On March 29, he successfully defended his title at the National Boxing Clubs Championship in Tien Giang province.
It is his third year winning it in a row, after almost four years of practicing boxing.
"I'm so happy It's been a long, long journey in my life of three years since I started boxing," Toan exclaimed.
Toan will not compete in the 31st Southeast Asian Games hosted by Vietnam but he will be busy preparing for a match defending his WBA Asia title in the next few months.
More information about Le Huu Toan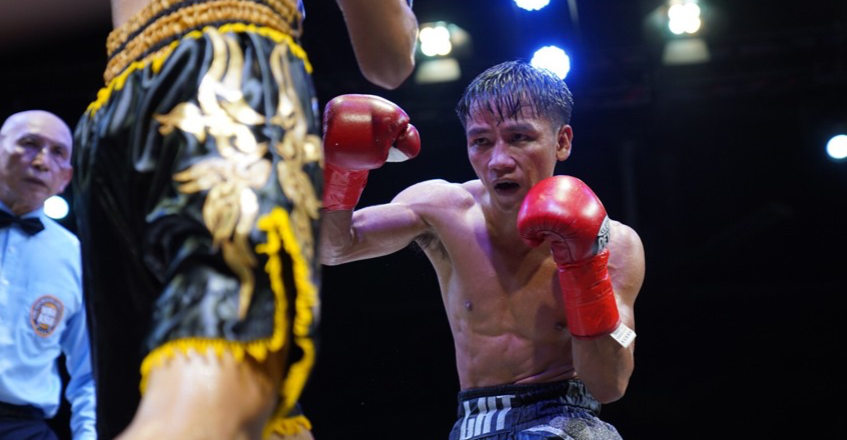 Photo: Web The Thao
Full name: Le Huu Toan
D.O.B: 1993
Hometown: Dak Lak
Compared to many other boxers, Le Huu Toan started quite late as he did not start practicing Vovinam until 2007.
In 2012, Toan moved to Ho Chi Minh City to study and work. After trying out many different fighting martial arts, Toan concluded that he is the most suitable for boxing. He decided to train to realize his dream of becoming professional boxer.
In 2018, he compete in the boxing tournament in Ho Chi Minh City and won a bronze medal.
In 2019, Toan joined Saigon Sports Club and was professionally trained by the team of coaches, encouraged to participate in tournaments.
With great efforts and outstanding ability, Le Huu Toan excellently won the national 48kg boxing gold medal for 2 consecutive years.
The WBA Asian belt is a worthy reward for a long journey to overcome difficulties and challenges for Le Huu Toan.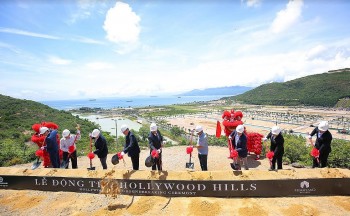 Economy
On October 2, at Hai Giang peninsula (Quy Nhon city, Binh Dinh), Hung Thinh Corporation held the groundbreaking ceremony of Hollywood Hills by YOO Inspired by Starck – a subdivision at MerryLand Quy Nhon. The event marks the first time that the world's No.1 ranked design and branded residence company YOO Inspired by Starck is officially present in Vietnam, with a collection of villas designed by creative director, Philippe Starck.