Vietnamese boy carrying forest bamboo shoot to support Da Nang, COVID-19 hotspot
The image of Ho Anh Khiet, 8, a poor kid from Ca Dong ethnic group (Quang Nam) carrying bamboo shoot to support Da Nang, Vietnam's COVID-19 hotspot has quickly circulated on the Internet and received lots of praise.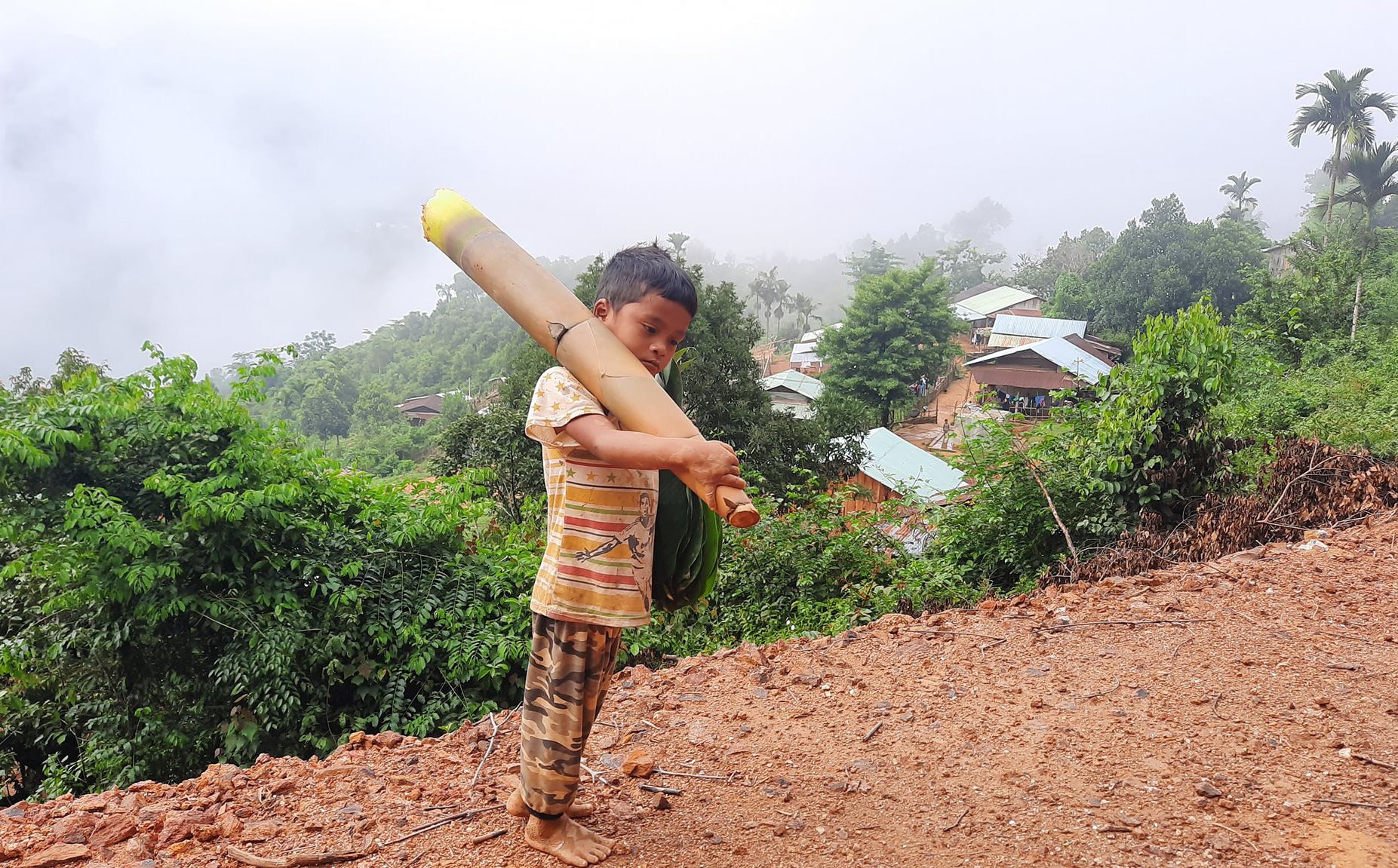 Photo: Nguoi Lao Dong
The picture was taken by the young teacher Nguyen Tran Vy showing the boy is barefoot on the muddy mountainous road, bearing bamboo shoot to present the quarantined in Da Nang, Nguoi Lao Dong reported.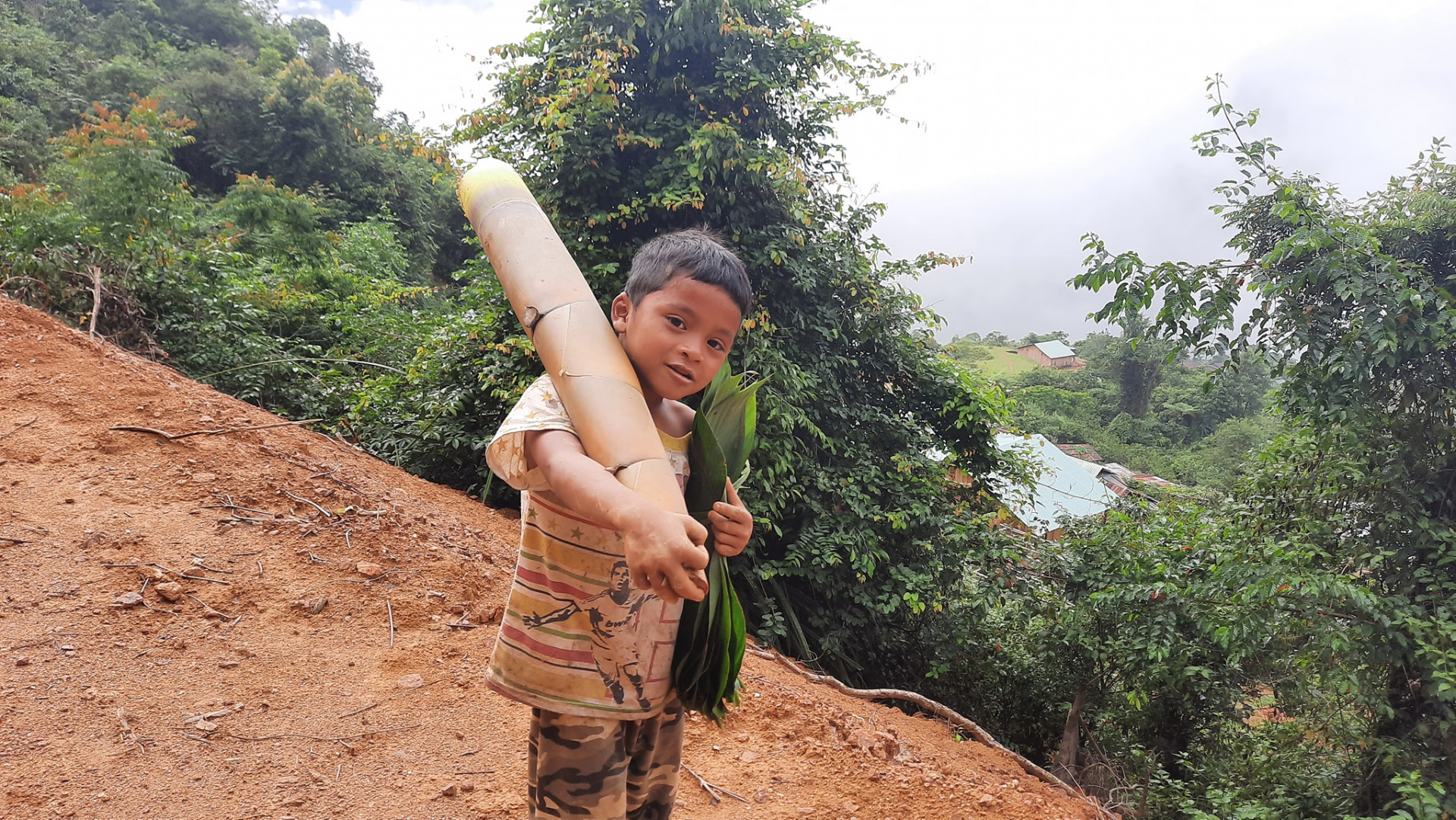 Photo: Nguoi Lao Dong
Khiet lives with his parents and younger brother in a small house on the hillside in Nam Tra My District, one of 62 poorest districts in Vietnam. Khiet's father has spinal degeneration, cannot do heavy work. Every day, after school, he follows his mother to go to the fields for collecting vegetables to earn some money.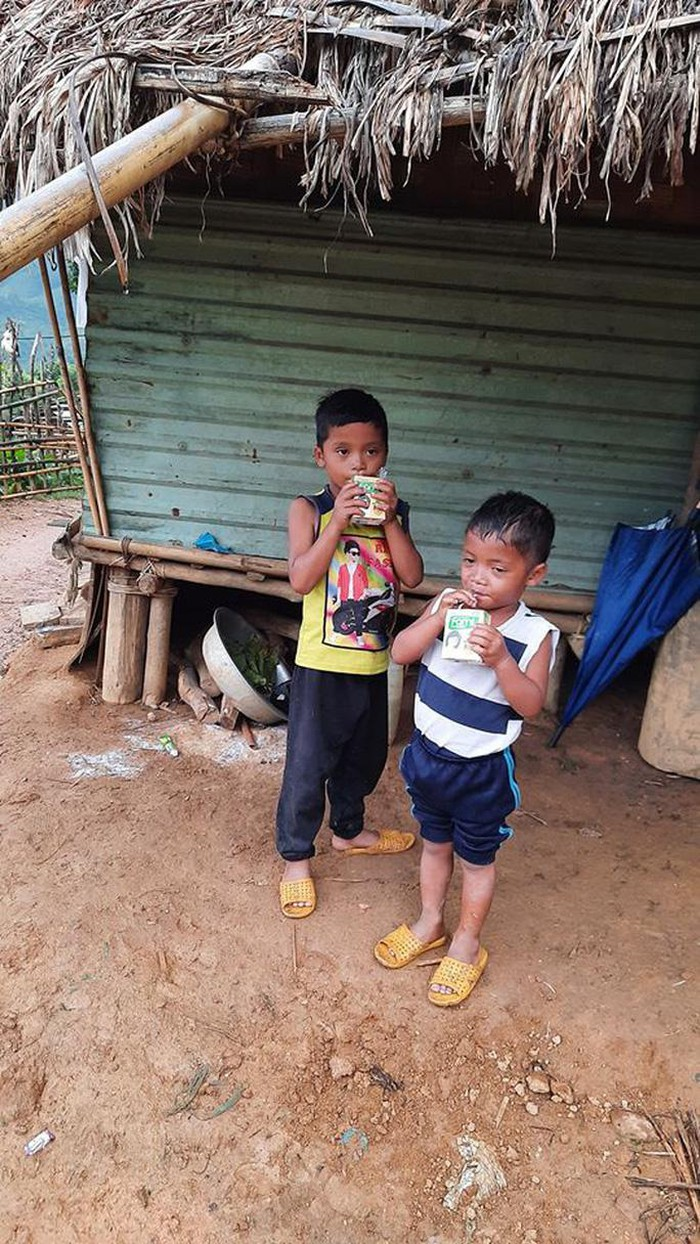 Khiet and his younger brother enjoy special gifts from teacher Vy Photo: Nguoi Lao Dong
Respecting Khiet's kind heart, the teacher and his friends gave him special gifts namely a roast duck, cake, and milk that are common for urban children but luxury for remote ethnic ones.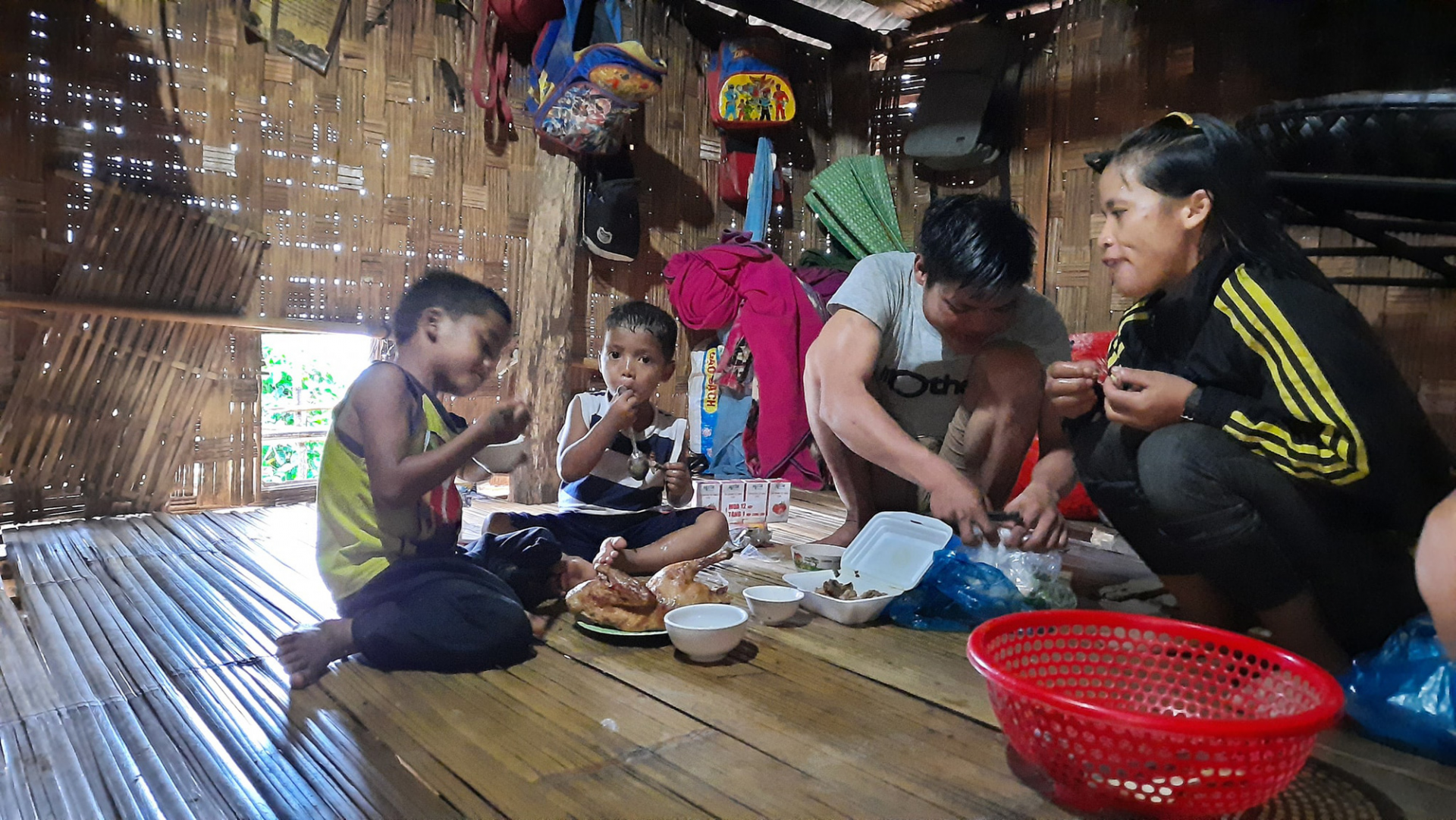 They have a delicious meal Photo: Nguoi Lao Dong
Previously, Nam Tra My District called for donation with the motto "Heading to the plain, sharing the love". Consequently, after just a few days, ethnic people have donated a total of 9 tons of vegetables and fruits to Da Nang City, mainly local products such as green tea, bananas, sweet potatoes, pumpkins, papaya, etc.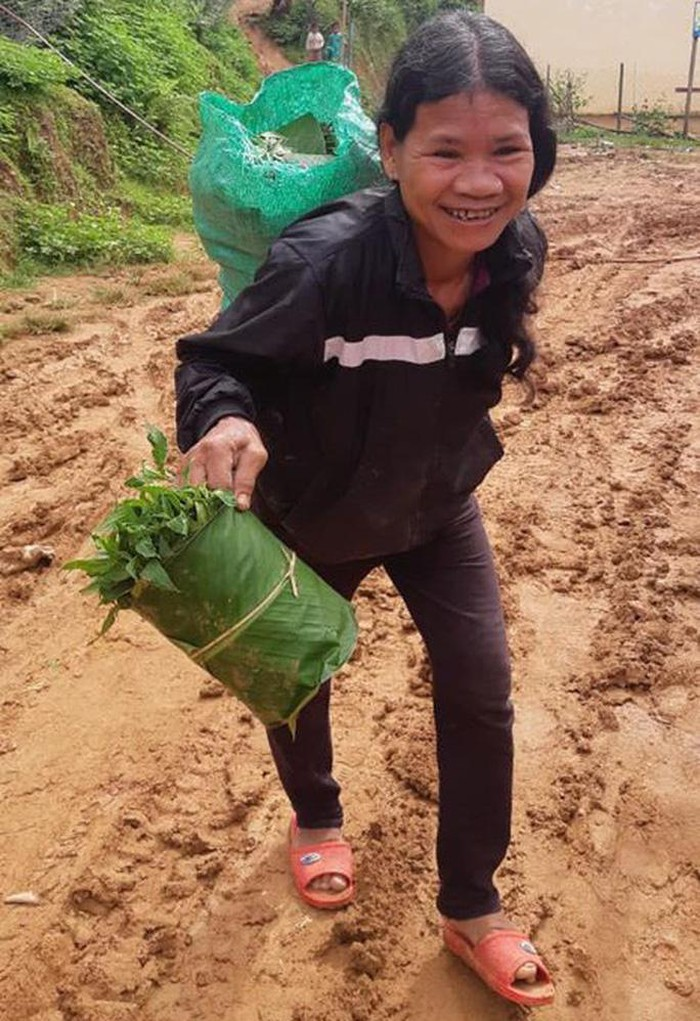 Photo: VOV
People continue picking up vegetables to prepare for the second shipment down to the plain of Quang Nam on August 27. There are even elderly people also taking part in the campaign, according to VOV.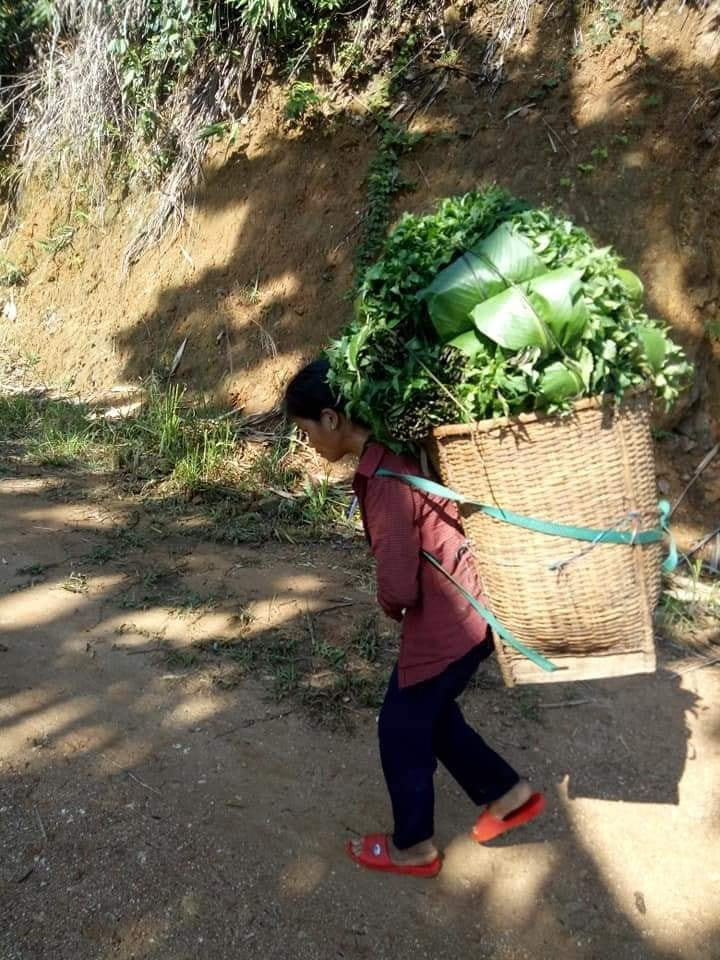 Photo: VOV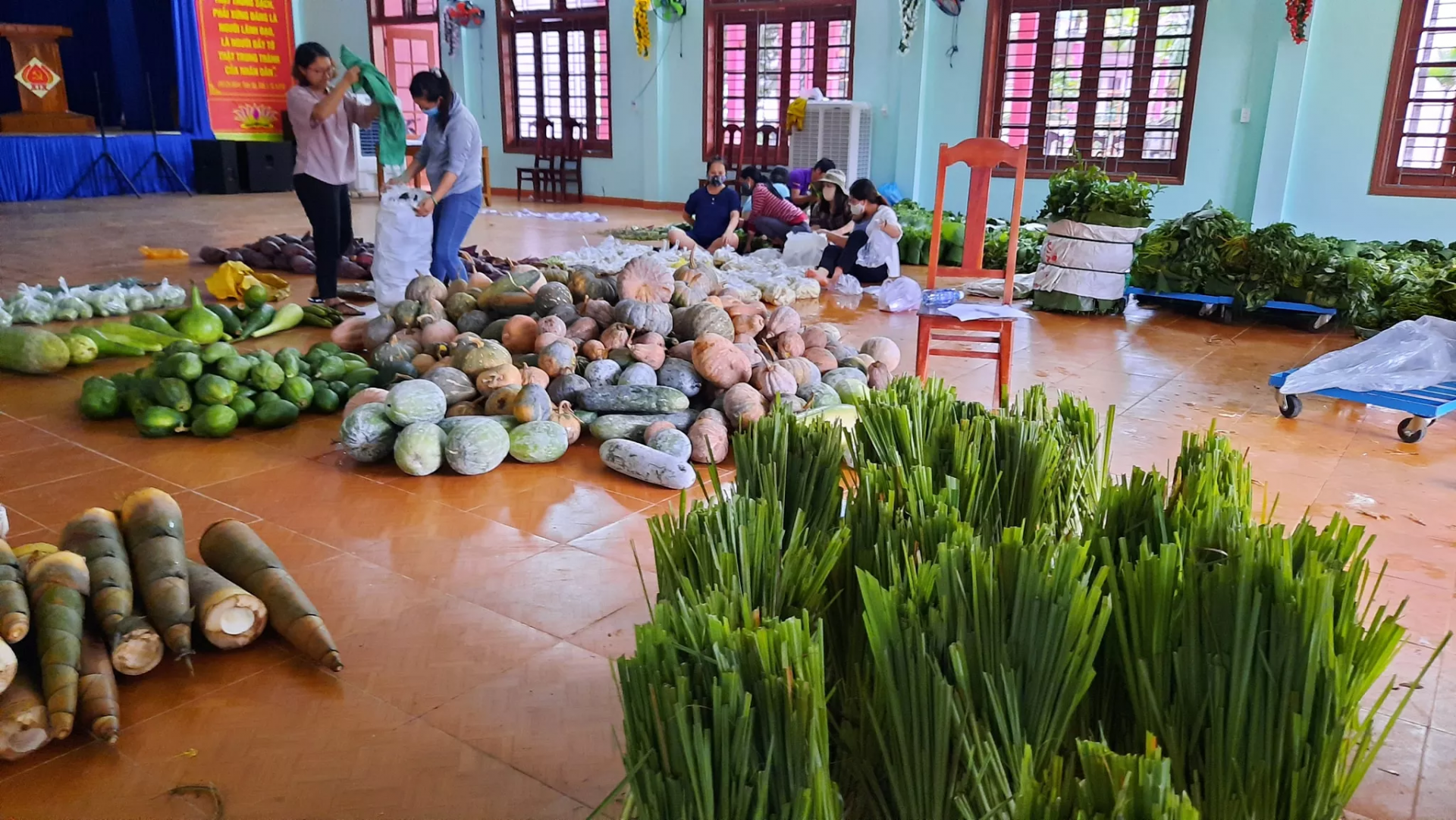 The vegetables are carefully packed before sending to the plain Photo: VOV
According to Tran Dang Vinh, Head of the Volunteer Group in Da Nang, ten trucks constantly transport goods to gather at the Da Nang Municipal Youth Union, and then they are distributed to the quarantine facilities, hospitals, and medical centers.