Vietnamese Businessman in Thailand Praises his Motherland
When he returned to Vietnam to attend the program "Connecting overseas Thai businessmen with the locality" held from July 3rd to July 11th, Do Xuan Phuc - a Vietnamese businessman in Thailand was pleasantly surprised by what he had experienced.
"Connecting overseas Thai businessmen with the locality" is organized by the National Committee for Overseas Vietnamese in collaboration with the Vietnamese Embassy in Thailand in 6 provinces and cities, namely Da Nang, Quang Nam, Kien Giang (Phu Quoc), Ho Chi Minh City, Bac Giang, and Hanoi.
When his plane landed on July 3rd, in front of Phuc was Da Nang International Airport. Phuc was surprised and exclaimed: "In such a small city, there is such a bustling, clean and beautiful international terminal". In particular, the cities of Phu Quoc and Kien Giang have left a strong impression on Phuc. More than 10 years ago, Phuc learned about this land and found that although Phu Quoc possesses beautiful, unspoiled beaches and many other interesting features, tourists only come here to enjoy the scenery, swim, and eat seafood.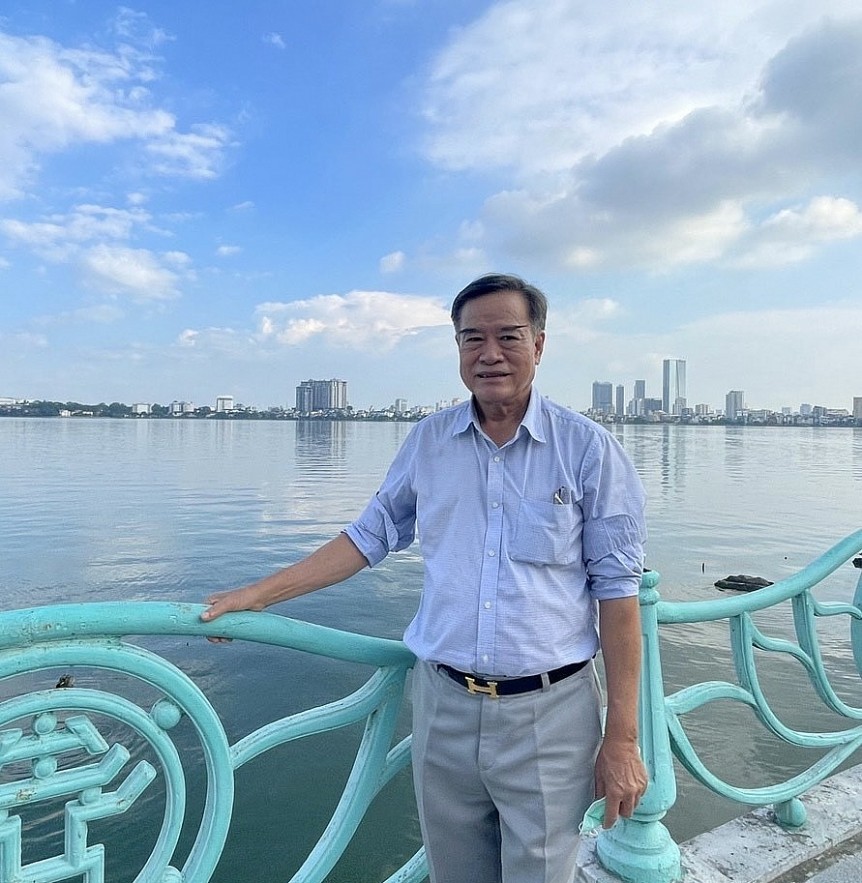 Phuc is currently the owner of Ps Spare Part Limited Partnership specializing in trading in engines, automobile machinery, locomotives, and more. Photo: NVCC
During this business trip, Phuc noticed that Phu Quoc had changed rapidly. It seems that this beautiful island has undergone a "revolution" in terms of infrastructure.
Do Xuan Phuc shared: "This place has key transport infrastructure projects such as An Thoi international seaport, North-South traffic axis or the project of expanding Phu Quoc international airport terminal and trans-oceanic submarine cable route. I think that the road system on the island is developing rapidly, besides that, the routes to transport passengers from the mainland to the island by both air and sea are very convenient. There are many world-famous brands such as InterContinental, Hyatt, Movenpick, Pullman, Novotel, JW Marriott, and Melia present in Phu Quoc which proves the tourism potential of this island. In my opinion, Phu Quoc will be a very fast-growing city in the coming years."
At the same time, he also revealed that he is interested in industrial zones in Phu Quoc and plans to invest in some of them after this visit.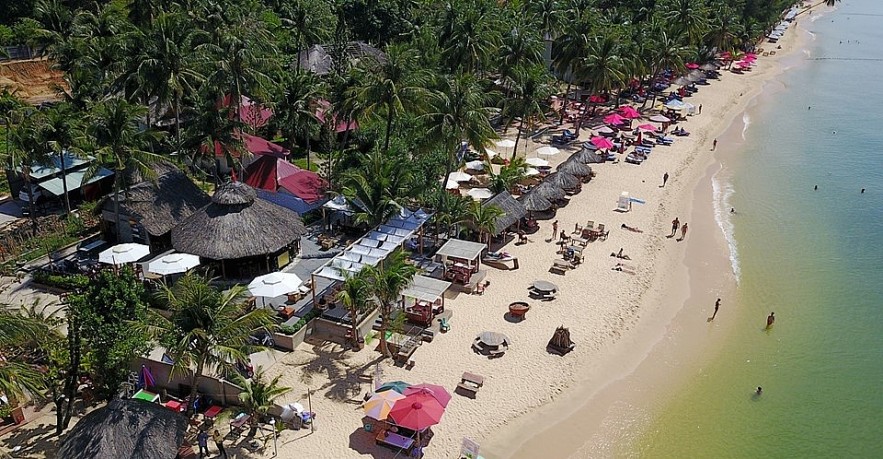 The west coast of Phu Quoc island is full of resorts and hotels. Photo: Zing
According to Do Xuan Phuc, love for one's homeland is sacred and irreplaceable. He also shared: "My friends often ask, is there anything in this country that makes you feel nostalgic?". In response, I always confidently show off to my friends in Thailand and other countries Vietnam's success in economic development, poverty alleviation, and urban connection with remote rural areas."
However, Phuc said that many overseas Vietnamese still do not realize the full potential of Vietnam. He said that in Thailand alone, there are about 1,000 overseas businesses. Many of them are very successful, operating in various fields such as agriculture, food processing, import and export, distribution of goods, logistics, services, construction, restaurants, and hotel. Some overseas Vietnamese enterprises have been expanding their business to the Vietnamese market, however, that number is still quite modest compared to other large Thai enterprises and corporations.
Therefore, in the near future, Do Xuan Phuc proposed that the Vietnamese Government and Vietnamese representative agencies in foreign countries should regularly organize events promoting Vietnam to connect Vietnamese domestic businesses with Vietnamese enterprises in other countries. This activity will help overseas Vietnamese better understand the potential of the business environment in Vietnam to encourage them to contribute to the development of their homeland.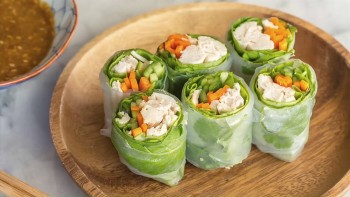 Travel
Rolls are a easy-to-make dish that is loved by many Vietnamese diners as well as Korean stars.