Vietnamese Children Grateful for Gifts from Panama
These special gift boxes will make the difference between a little joy and warmth over the winter.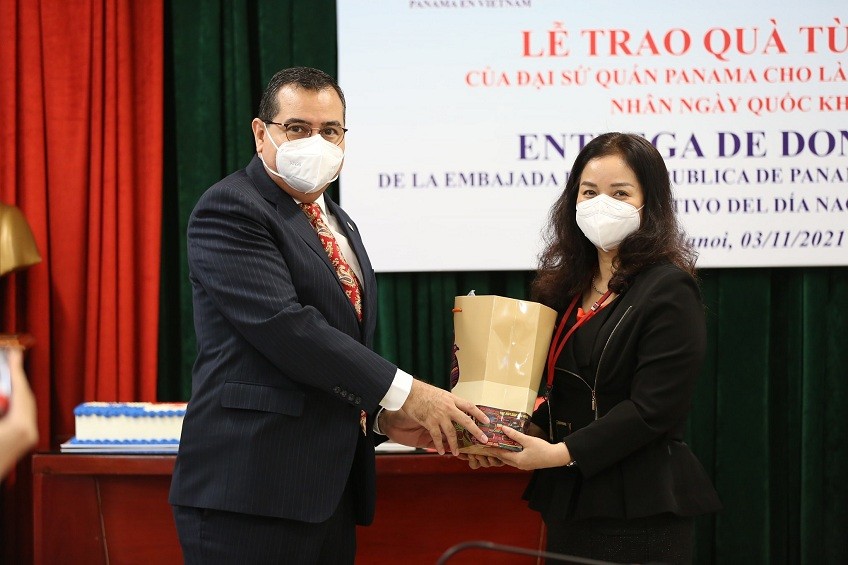 Ambassador of Panama Eligio Alberto Salas De León presents the gifts. Photo: HAUFO
On the occasion of the 118th anniversary of the National Day of the Republic of Panama (November 3, 1903 - 2021); to share and support Birla children's village to overcome difficulties caused by Covid-19, the Hanoi Union of Friendship Organizations (HAUFO) in collaboration with the Embassy of the Republic of Panama in Vietnam on Nov. 3 presented warm clothes to Birla Children's Village, a local orphanage situated in Hanoi.
The event was attended by Ambassador of Panama Eligio Alberto Salas De León, the HAUFO Vice President Tran Thi Phuong along with the embassy's staff and HUFO's representatives.
In the event, representatives stated their hope that this activity will help make disadvantaged children's lives better. In addition to helping address the urgent needs of children to have warm clothes in cold winter, the humanitarian goods also contribute to spreading love and care to those less fortunate.
The establishment was set up in 1987 with the financial assistance of the Indian Cimmco Birla syndicate which also communicated to it a certain organizational and educational conception. Every ten children or so form a family unit living together, run by a young matron, their adoptive mother. In order not to be cut off from, the social environment they go to a school in the neighborhood which has classes from the primary to the secondary level. Back from classes, they do their homework, learn a trade, watch TV, and play together. They also practice a handicraft and do some gardening, from which they draw some money.
The budget of the establishment is fed by subsidies from the city administration and gifts, both individual and collective, coming from Vietnamese and foreign donors.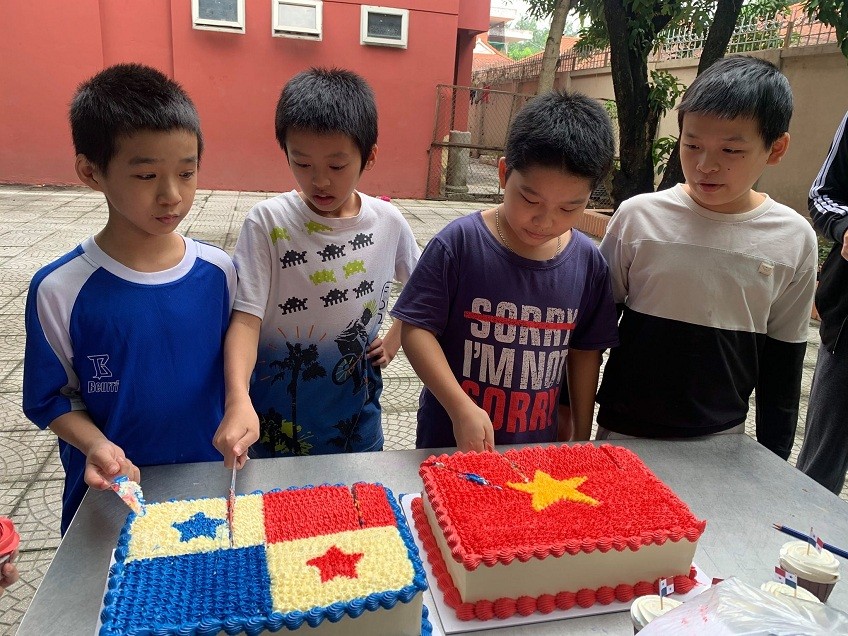 Children enjoy the cake. Photo: HAUFO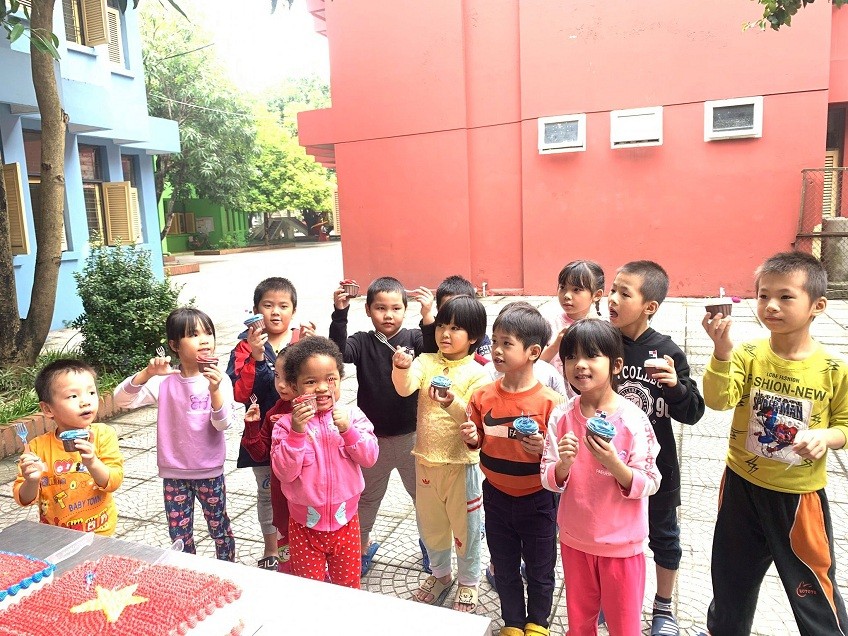 Photo: HAUFO
Phuong sent congratulations on the 118th anniversary of the Republic of Panama's National Day and wished the friendship between Vietnam - Panama will continue to develop in the time ahead.
Ambassador Eligio Salas emphasized that children are the future of Vietnam and that's why right on Panama National Day, the embassy wants to contribute a do their part to alleviate some of the children's needs and thereby also thank Vietnam for always accompanying the people of Panam throughout the process of fighting for independence.
Vietnam and Panama set up diplomatic ties on August 28, 1975. After more than four decades, the bilateral friendship has been thriving, although economic cooperation, trade, and investment have yet to tap the countries' potential.
Trade between the two nations has stayed at over USD 300 million each year, with Vietnam shipping mostly garment-textile, footwear, electronic parts, and fishery products to the Latin American nation. The two countries have also offered mutual support at international organizations and multilateral forums.
In the series of "Happy Mid-Autumn Festival" events implemented in project areas last September, World Vision Vietnam in late October also organized similar activities for 4,000 children in project communes in Ba Thuoc District (Thanh Hoa Province), including Dien Quang, Dien Thuong, Van Nho, Ky Tan, and Thanh Son.
With a total value of almost US$2,000, the gift packs represent the care and companionship of World Vision Viet Nam for children in Ba Thuoc District. The organization hopes they will have memorable childhood memories, especially when the world is having a difficult time due to Covid-19.
Among 4,000 children receiving the Mid-Autumn Festival gift packs from World Vision Vietnam this time, 25 sponsored children with excellent academic achievements also received exceptional support, including backpacks, desk lamps, and notebooks.
World Vision Vietnam last weekend also supported Nam Tra My District Medical Center with medical equipment to cope with the pandemic, including 1,000 protective bodysuits, 1,000 bottles of 500mL hand sanitizer, 100 boxes of medical gloves, four boxes of SARS-COV-2 virus antigen testing kit.
With a total budget of more than US$ 6,107, this support will assist Nam Tra My Health sector (Quang Nam Province) in strengthening its capacity to prevent and control the spreading epidemic in the district. The District People's Committee's report indicated that by the end of Oct. 29, there had been 230 cases identified, including 27 registered children and most vulnerable children.
This activity is part of World Vision Vietnam's Covid-19 National Response and Recovery Program. Up to now, more than US$ 2,894,152 has been disbursed to repair the damages caused by Covid-19 on people's lives in World Vision Vietnam's project sites nationwide.
Previously, on Oct. 26, in the context of people in the district is greatly affected by floods and landslides, World Vision Vietnam has urgently provided warm-up items and basic food for ten households where live 16 registered children in Tra Mai commune.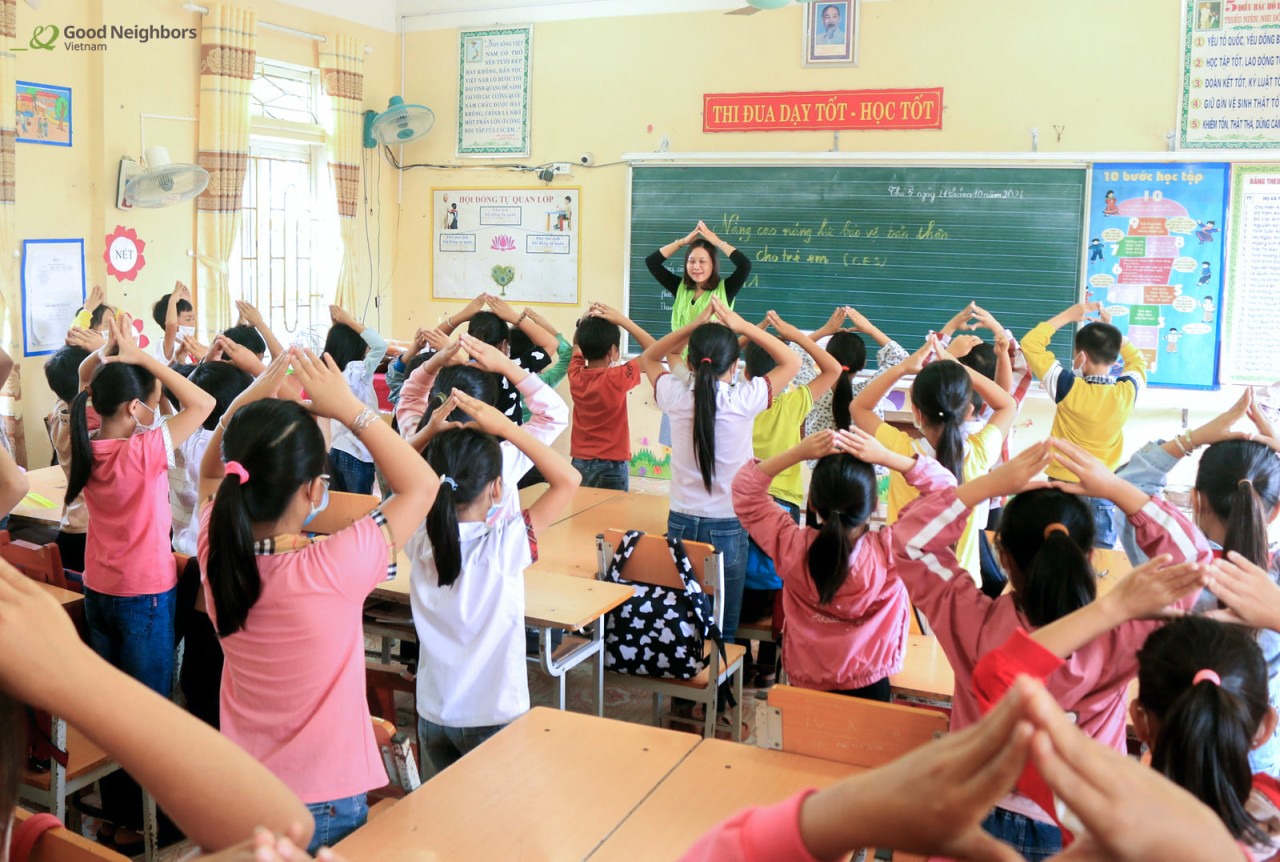 After participating in the program, children were able to know about groups of children's rights and obligations. Photo: GNI
In the coming time, the organization will continue to support five generators for project communes to build up the response capacity of the commune rescue team and ensure communication with the district and village levels for a timely response in the flood season.
In October, Korean non-governmental organization Good Neighbors International (GNI) in collaboration with the Education and Training Department of Yen Dinh District (Thanh Hoa Province) implemented the Child Self-Protection Capacity Building activities for 2,712 students from 80 classes 4 & 5 grades at 12 elementary schools.
The curriculum provided students with a basic knowledge of the valuable parts of the body, and help children identify scenarios where they might be being abused, kidnapped, or put at risk.
In the coming time, GNI is expected to continue to deploy the second phase of education programs on self-protection and child abuse prevention, Good Puppet Show at the remaining 17 primary schools in Yen Dinh District.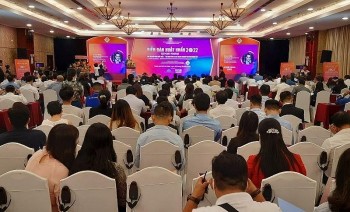 Focus
Vietnam News Today (Dec. 9): Vietnam - Singapore innovation centre helps firms transform production; HCM City among most searched destinations by travelers; Vietnamese digital technology industry's revenue estimated at 148 billion USD in 2022; Two Vietnamese films up for consideration at Oscars.