Vietnamese doctors sent to Laos to assist in COVID-19 fight
A team of 35 doctors and experts are set to leave for Laos on May 4 to help the neighboring country fight COVID-19.A total of 35 Vietnamese doctors and caregivers are poised to depart to Laos in order to provide assistance to the neighbouring country in their ongoing fight against the novel coronavirus (COVID-19), according to Minister of Health Nguyen Thanh Long during a recent meeting held in Hanoi.
Minister of Health Nguyen Thanh Long addresses the meeting (Photo: VNA)
On Tuesday's afternoon May 3, Prof. Dr. Nguyen Thanh Long - Minister of Health and Assoc.Prof. Dr. Nguyen Truong Son, Deputy Minister of Health, met and assigned 35 Vietnamese medical doctors and experts sent to Laos to support the neighbour country in the COVID-19 epidemic fight.
The Vietnamese team will support Laos in testing, treatment, and building field hospitals.
This is part of Viet Nam's commitments during the online meeting between Vietnamese Minister of Health Nguyen Thanh Long and his Lao counterpart Bounfeng Phoummalaysith last week.
The team will be responsible for assisting Laos in diagnosis, treatment, and building of field hospitals.
During the meeting, Minister Nguyen also announced Viet Nam's decision to donate 200 ventilators, two million masks, 10 tons of ChlorominB, and other supplies to Laos, reported VGP.
Nguyen took that occasion to share Viet Nam's experience in containing the pandemic, including establishment of field hospitals, treatment of seriously ill patients, remote medical consultation, and expansion of diagnosis capacity, among others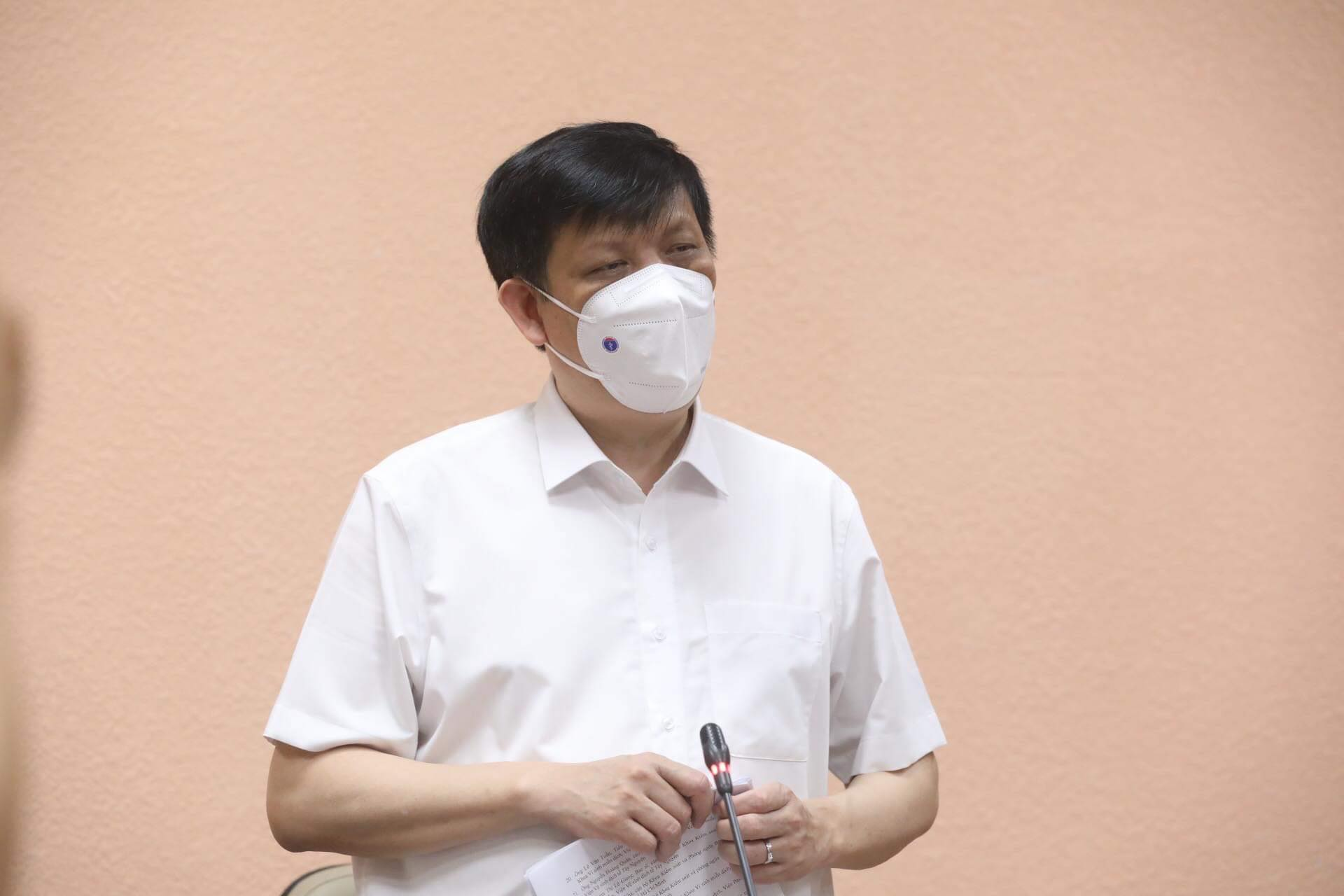 Prof. Dr. Nguyen Thanh Long - Minister of Health delivered a speech at the meeting, assigning the tasks of Vietnamese medical officials and experts to assist Laos in preventing the COVID-19 epidemic. Photo: MoH
According to Deputy Minister of Health Nguyen Truong Son, who is set to accompany the experts, the purpose of the group's departure is to support their Laotian colleagues in testing, treatment, and the building of hospitals dedicated to treating COVID-19 patients. This will be done alongside training medical workers in Laos on how to use Vietnamese-funded medical equipment.
During the course of the meeting, Nguyen Minh Chau, deputy head of the Ministry's international co-operation department, said that experts from nine medical facilities nationwide are due to arrive in Laos for between 15 and 17 days. Indeed, this period could either be shortened or prolonged depending on the ongoing situation in Laos, with expenses for the working trip being sourced from the State budget, according to the VOV.
Furthermore, the Vietnamese delegation will be tested for COVID-19 at the airport, therefore allowing them to immediately begin their mission without the need to quarantine.
The group will also offer guidance and directly join their Laotian peers in COVID-19 prevention and control efforts on the ground. It is anticipated that the guidance offered by Vietnamese doctors will be able to cover all prevention work, including contact tracing, quarantine, lockdown, and social distancing, Chau noted.
He also underscored the need for Laos to receive assistance in treatment work, including the building of hospitals specifically aimed at treating COVID-19 patients.
Moreover, Vietnamese experts will also assist in treating severe patients and guiding Laotian doctors and nurses on various treatment methods, Minister Long added.
The neighbouring nation has also asked for Vietnamese assistance in establishing its testing system for large-scale implementation, Minister Long said, suggesting that local experts can share their experiences in sample collection, along with waste and environment management in quarantine sites.
Vietnam to assist Lao in Covid-19 battle

Vietnam Health Ministry is sending experienced specialists to Laos to help set up Covid-19 testing systems and field hospitals as new infections are surging across ...