Vietnamese Driftwood Sculpture Artworks to Exhibit in Germany
Le Ngoc Thuan, a Vietnamese artist breathes new life into driftwood with artisans from Kim Bong Carpentry Village in Hoi An City, Quang Nam Province, will introduce his art pieces in Wernigerode, Germany.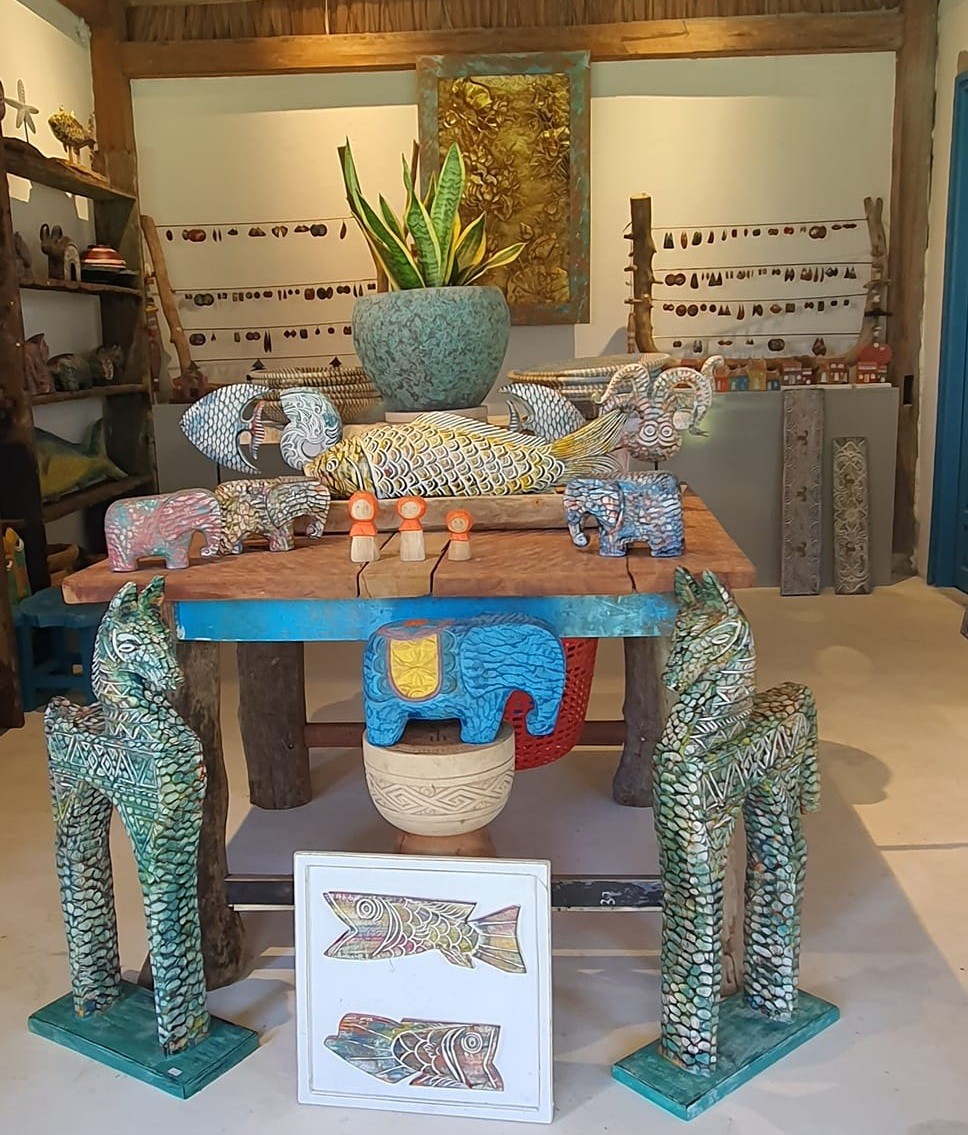 Some reclaimed firewood sculptures. Some reclaimed firewood sculptures.
A 20-piece collection of driftwood sculptures will be displayed at the Hoi An Garden in Wernigerode, Germany, a sister city of Hoi An, during the third 'lantern festival' in Wernigerode on August 24-27 in celebration of the 10th anniversary of the friendship of the two cities and to promote the 'green' growth cooperation of the two cities, VNA reported.
The Hoi An Garden is built at the Miniaturen Park 'Kleiner Harz' in Wernigerode, while an eco-road or 'green canopy' street will be developed in Hai Ba Trung Street in Hoi An for the occasion.
Director of the city's Information and Sports Centre Truong Thi Ngoc Cam said the festival will be an annual cultural exchange programme of the two cities. It aims to introduce the traditional culture, crafts, art performances, eco-tourism and heritage of Hoi An in Germany.
Notably, this year will mark the 10th anniversary of the friendship of the two cities (2013-2023) and promote 'green' growth cooperation by decorating lanterns in the streets of Wernigerode, art performances, a lantern-making skills demonstration, calligraphy and other hand-made trades of Hoi An.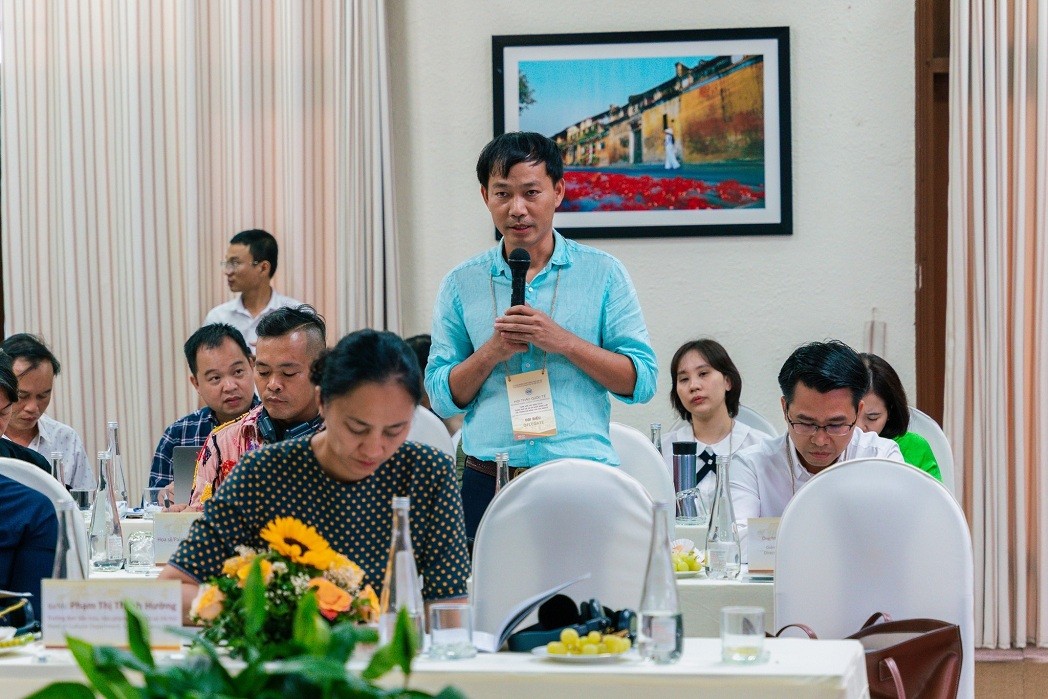 The founder of the Driftwood Village, Hoi An's first wood recycle space, Le Ngoc Thuan. Source: Department of International Cooperation under Ministry of Culture, Sports and Tourism
Le Ngoc Thuan, the founder of driftwood village studio in Hoi An, said the 20-piece firewood sculpture collection, which was chosen from more than 100 sculptures, had been transformed from firewood and debris into stunning sculptures and interior decorations by carpenters of Kim Bong carpentry village in Hoi An.
He said the sculpture collection features the traditional craft skills of Hoi An, while boosting innovation and recycling to protect the environment for sustainable development.
Thuan said the studio, the first firewood recycling space in Hoi An, in Cam Ha commune launched in March 2023, has been a rendezvous for tourists and sculpture lovers.
Most of the sculpture pieces were created from wood that had drifted onto Cua Dai Beach during the annual flood, and include sculptures of cats, buffalo, and the Japanese bridge – an iconic symbol of Hoi An – or Co Tu ethnic group designs, he added.
Each driftwood-made sculpture carries different stories under the skillful hands of the traditional carpenters of the 400-year-found Kim Bong Village.
Thuan, 42, who manages restaurants and bars along An Bang Beach, said the Coco Casa Workshop also has a showroom featuring recycling firewood, debris sculpture and interior decorations.
He said the newly-launched Driftwood Village's Studio would help train poor ethnic children in a mountainous area in Quang Nam to recycle products to serve tourism.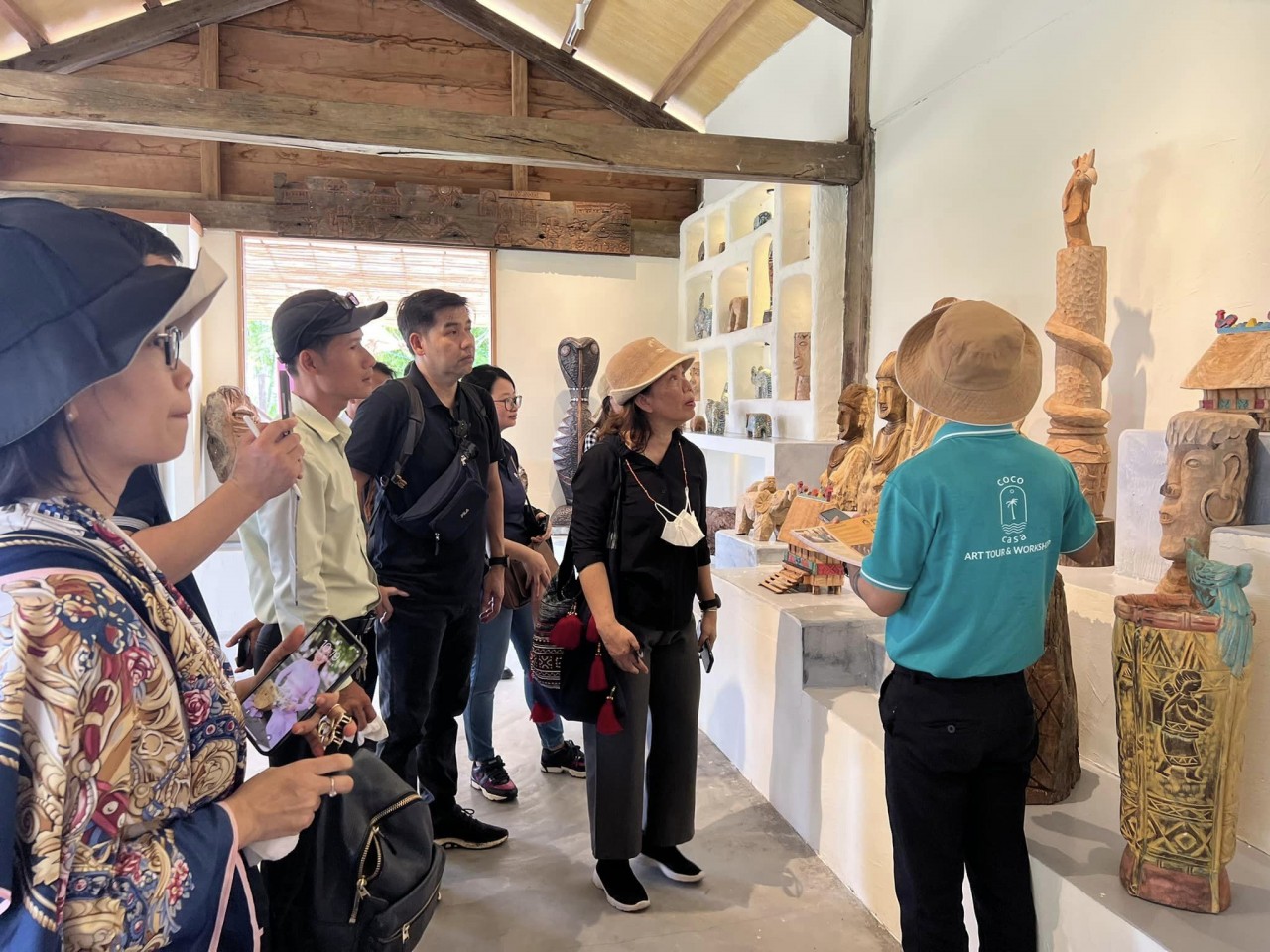 Driftwood Village, Hoi An's first wood recycle space, has been unveiled in the ancient Cam Ha Commune. Photo courtesy of Ngoc Thuan
Sister Cities Hoi An and Wernigerode
Cultural exchange events have been organized in sister cities Hoi An and Wernigerode as part of annual cooperation programmes.
For example, in 2019, Hoi An artisans also joined the 'lantern night' festival in the old streets of Wernigerode, while the German Beer festival was held in Hoi An. The same year, Hoi An and Wernigerode were recognized with a German Sustainability Award 2019 by the German Federal Government.
Previouslt, the German city helped develop a solar-powered system for public lighting, loudspeakers and lanterns in Hoi An in 2018, before sending a donation of EUR 23,600 (more than US $23,000) to support flood and storm victims in Hoi An.
Hoi An – the UNESCO-recognized World Heritage Site – has been building a dossier for recognition from the UNESCO's Creative Cities Network (UCCN). The tourism hub in central Vietnam had been using straws, containers and souvenirs from bamboo and reeds, and promoting the use of reusable bags and the 'Say No to Single-Use Plastics' campaign.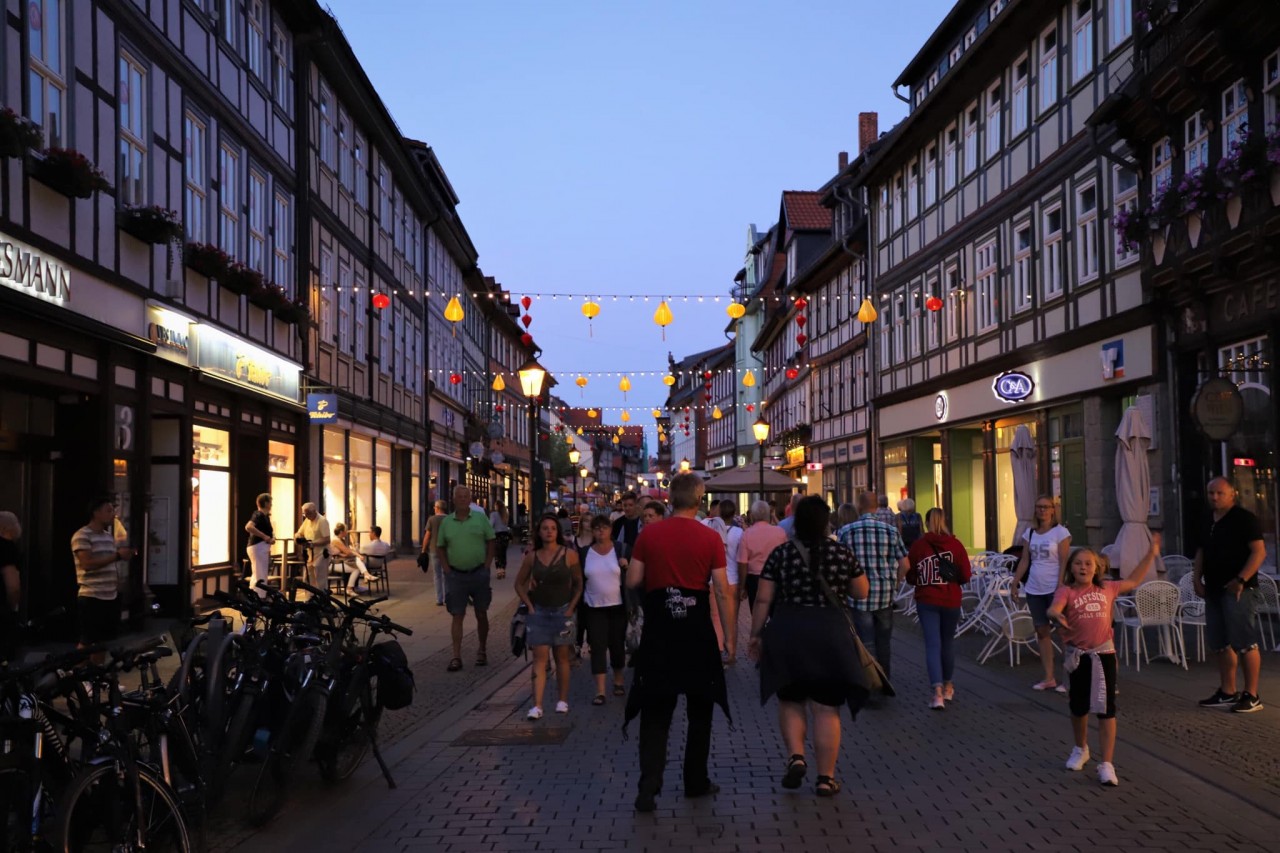 Wernigerode ancient town lit by hundreds of handmade lanterns from Hoi An city in the second 'lantern festival'. Source: Vietnam's embassy in Germany
The ancient town, which had launched the 'Establishing Comprehensive Bicycle Plan and Free/Low-cost Bicycle Sharing Programme project' proposed by HeathBridge Vietnam with funding from the German development agency (GIZ), received the Global Urban Mobility Challenge Award of the Transformative Urban Mobility Initiative in Leipzig, Germany.
It also plans to provide 100,000 bicycles for residents in order to become the first eco-city in Vietnam.
Hoi An was chosen for the 2013 Townscape Award by the UN-Habitat Regional Office in Asia, while the city's Hoai River and its canals featured in the list of the 10 most-famous canals in the world by the US-based travel website www.touropia.com in 2014.
Covering an area of 60sq.km, the tourist hub now has 22.5sq.km covered with farms and forests and 11sq.km filled with lakes and canals.