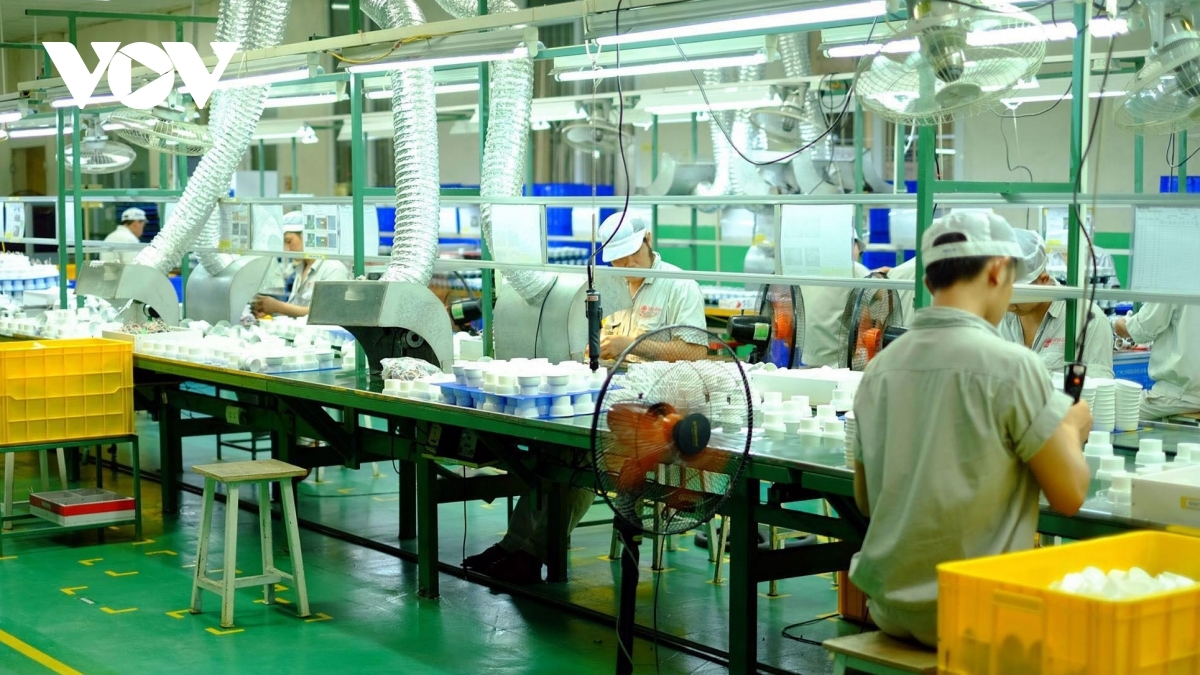 The Vietnamese economy continued its recovery during the opening two months of the year. Photo: VNA

The Vietnamese economy continued its recovery during the opening two months of the year, with signs of robust growth in certain sectors coupled with the COVID-19 pandemic gradually being brought under control, according to the General Statistics Office (GSO).
Some development indicators can be seen in areas such as agricultural production, forestry, industry, and business development indexes. Elsewhere, private investment attraction as well as import-export activities have also bounced back, the VOV reported.
Most notably, seafood output during February recorded an estimated increase of 0.5 percent to over 570,000 tonnes compared to the same period from last year, while industrial production also witnessed a year-on-year increase of 7.4 percent.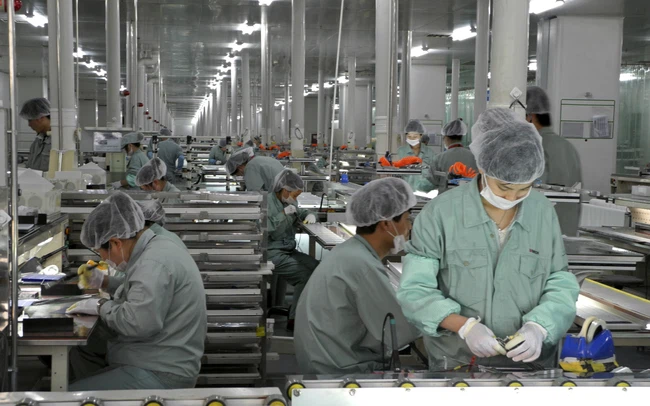 February witnessed over 8,000 new enterprises established nationwide. Photo: cafef
February witnessed over 8,000 new enterprises established nationwide, with registered capital reaching over VND179.000 billion, while the disbursement of FDI capital during the reviewed period rose by 2 percent to US$2.5 billion from the same period last year.
Tran Toan Thang, head of the National Centre for Socio-Economic Information and Forecast (NCIF) under the Ministry of Planning and Investment said the national economy is on track to recover, with positive economic signs being recorded during the third quarter and fourth quarter of last year.
These signals serve to provide fresh impetus to growth in January, especially in the fields of import-export, investment, agriculture, and production, he noted.
Despite these positives, over 33,000 local firms have been temporarily suspended in the initial two months of the year, representing an increase of 18.6 percent against the same period last year.
Economists believe there should be drastic measures implemented in an effort to stimulate growth for potential businesses and sectors. This should be carried out with the aim of enhancing local businesses' competitiveness and creating momentum for high economic growth ahead during the remainder of the year.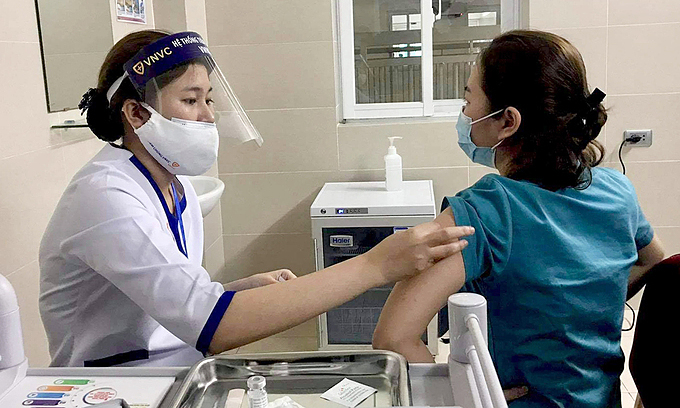 A medical staff in Hanoi (R) receives her first dose of AstraZeneca vaccine, March 9, 2021. Photo: VnExpress
Nguyen Kim Hung, acting director of the Vietnam Institute of Business Administration and Digital Economy, said that the effective implementation of the COVID-19 vaccination campaign is expected to make positive contributions to the country's economic recovery moving forward.
Hung expressed his optimism that the local economy will record a strong recovery in March and April, with positive expectations for the containment of the COVID-19 pandemic, GDP growth reaching 6 percent, and the effective rollout of the COVID-19 vaccine.
The mass vaccination began on March 8, and so far 11,605 medical staff and other frontline workers in 12 localities have received their first shot, according to VnExpress.
Vietnam has ordered 30 million doses, and 117,600 arrived late last month. The country will receive another 4.1 million AstraZeneca doses through Covax by April. It is also negotiating with the U.S.'s Pfizer and Moderna and other vaccine manufacturers in Russia and China.
In the latest outbreak beginning on January 28 Vietnam has had 901 cases./.
Rosy Huong