Farmers at Tam Hung commune, Thanh Oai, Ha Noi sowing rice seedlings at night (VIdeo: Dan Tri)
Kieu Van Hai, 53, and his wife are among the many farmers in Tam Hung, Thanh Oai, Ha Noi who head to the fields from 3 am with a flashlight to transplant rice seedlings for the new summer-autumn crop. Given the high temperature during daytime at the peak of summery months, many farmers resort to go plant rice ahead of dawn, which is for them, a better option than struggling under the burning heat when the sun has risen.
"It's too sunny those days. The temperature even soars to nearly 40 degrees Celsius sometimes, therefore, we decide to rise up a little earlier. It might take us several days to have all the work done", Hai said. "It's also easier for the seedlings to grow under cool temperature".
Many other families from Tam Hung commune, Thanh Thuy commune, My Hung commune also take advantage of the cooler temperature at night or in the late afternoon to do the farming.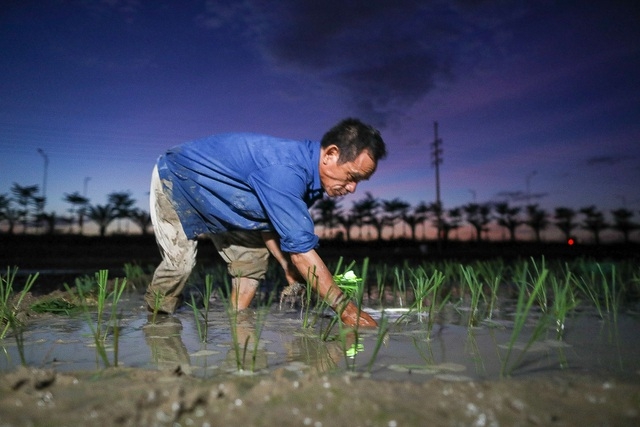 (Photo: Dan Tri)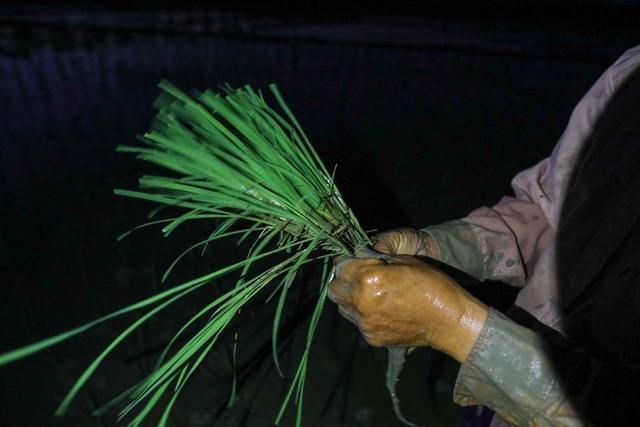 (Photo: Dan Tri)
Skipping their sleep to work in the fields at night is, however, against people's biological clock. Therefore, many farmers complain they are less productive with the new working schedule, not to mention the potential health effects they might suffer. Some farmers even spend the whole night in the fields to meet the crop "deadlines".
Farming has always been a hard labor job, but it's even more daunting in the summer. To make ends meet, Vietnamese farmers are struggling every day, but above all, they are happy with the daily hassle and take pride in what they're doing.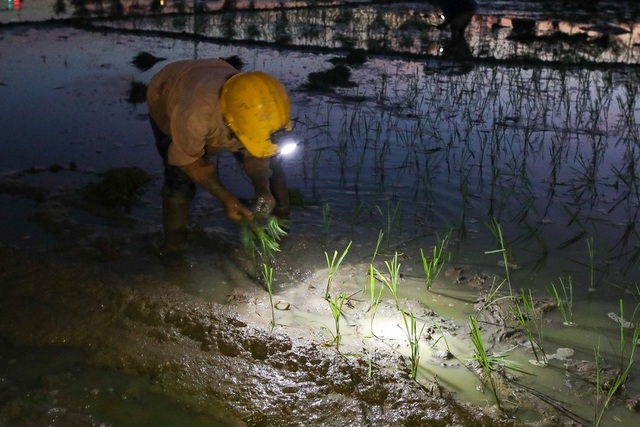 Farmers sowing seedlings with the help of the flashlight (Photo: Dan Tri)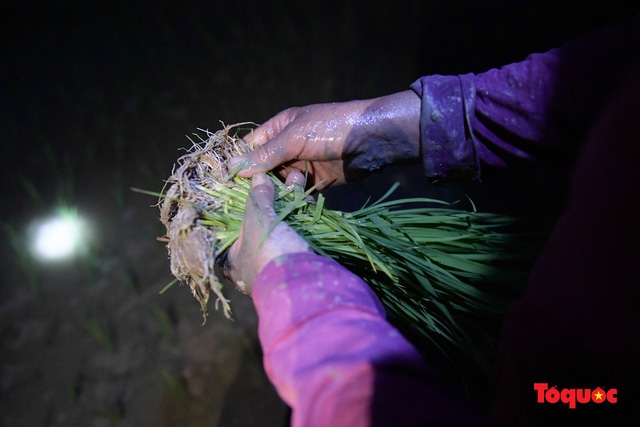 (Photo: To Quoc)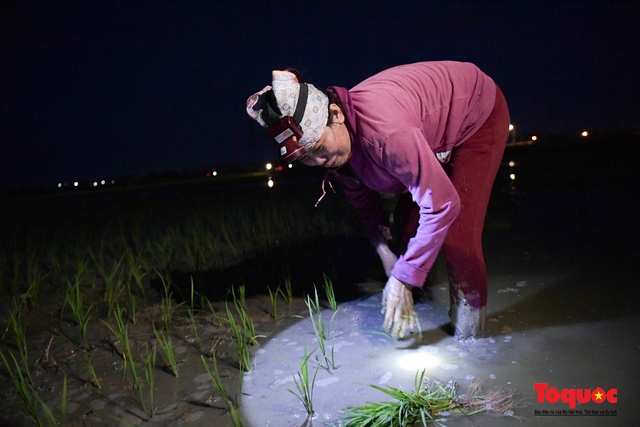 Farming has always been a hard labour job, but it's even daunting at summer (Photo: To Quoc)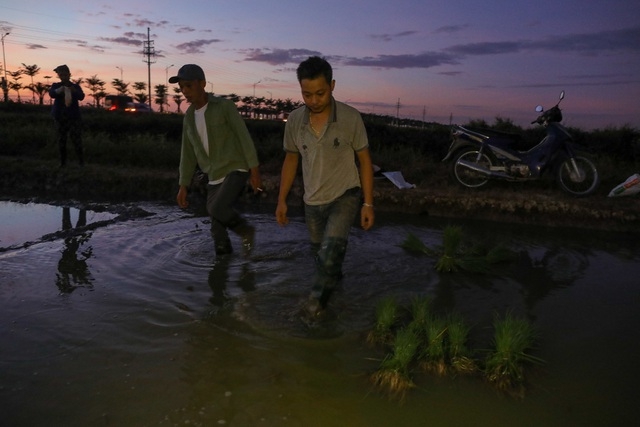 (Photo: Dan Tri)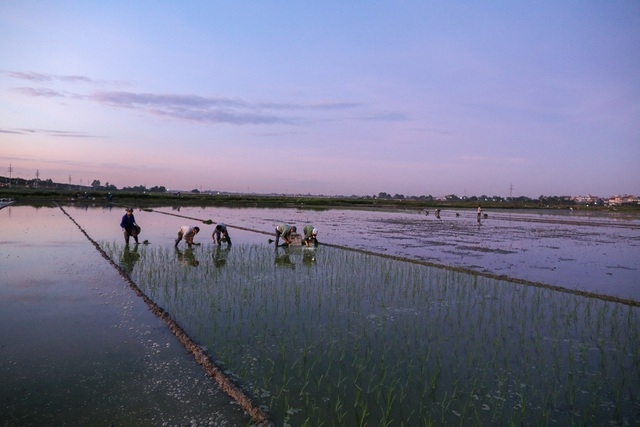 Some farmers work in the fields from mid-night to dawn (Photo: Dan Tri)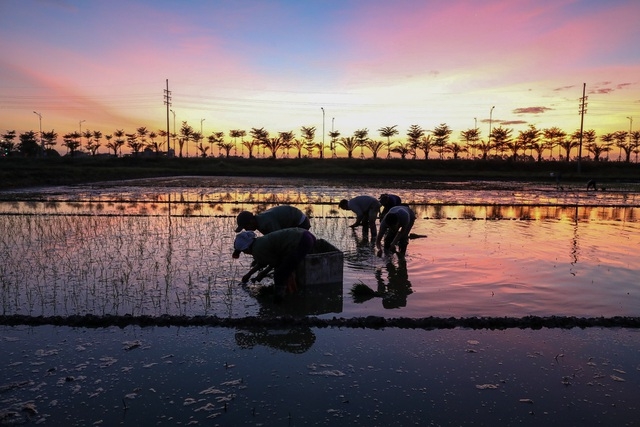 (Photo: Dan Tri)
Jasmine Le