Vietnamese Gin Spotlighted by American Culinary Expert
Song Cai Viet Nam Dry Gin is your best choice of juniper this weekend, said Bon Appétit U.S.
Just as weekend arrives, foodies' trusty source Bon Appetit U.S presents 6 different choices of alcohol drinks that will take you on a trip around the globe.
As you travel from America to Southeast Asia, befriend with Song Cai Viet Nam Dry Gin - Vietnam's first-ever gin.
"Woody and gently spiced, this first-of-its-kind Vietnamese gin derives its character from a blend of 15 botanicals from the mountainous Northwest Highlands. Black cardamom, pomelo, and dia sieu wood are sourced largely from farmers and foragers belonging to local ethnic minority groups like the Red Dao and Hmong," said Bon Appétit's journalist MacKenzie Chung Fecan.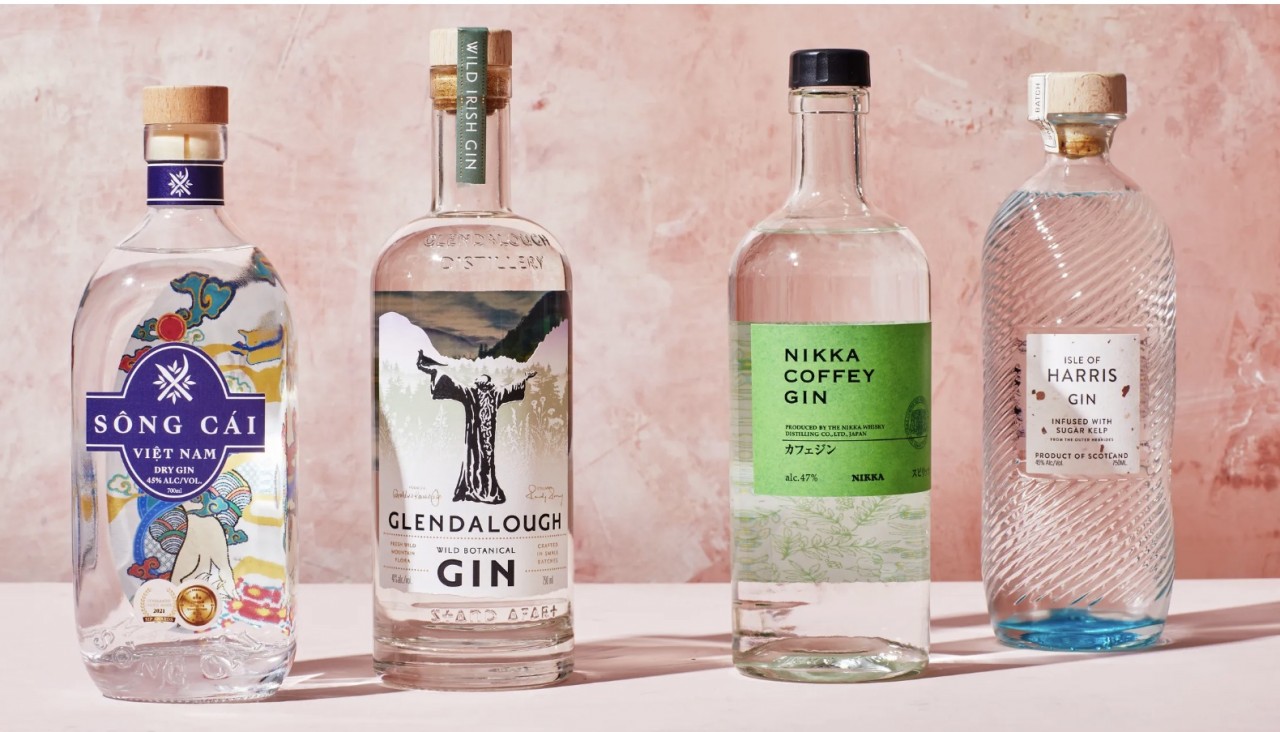 Song Cai, Glendalough, Nikka Coffey, Isle of Harris (from left to right). Photo: Emma Fishman
Enjoying a sip of the highlands
Gin knows no boundaries. From its beginnings centuries ago, it has become a worldwide spirit distinguished by the presence of juniper.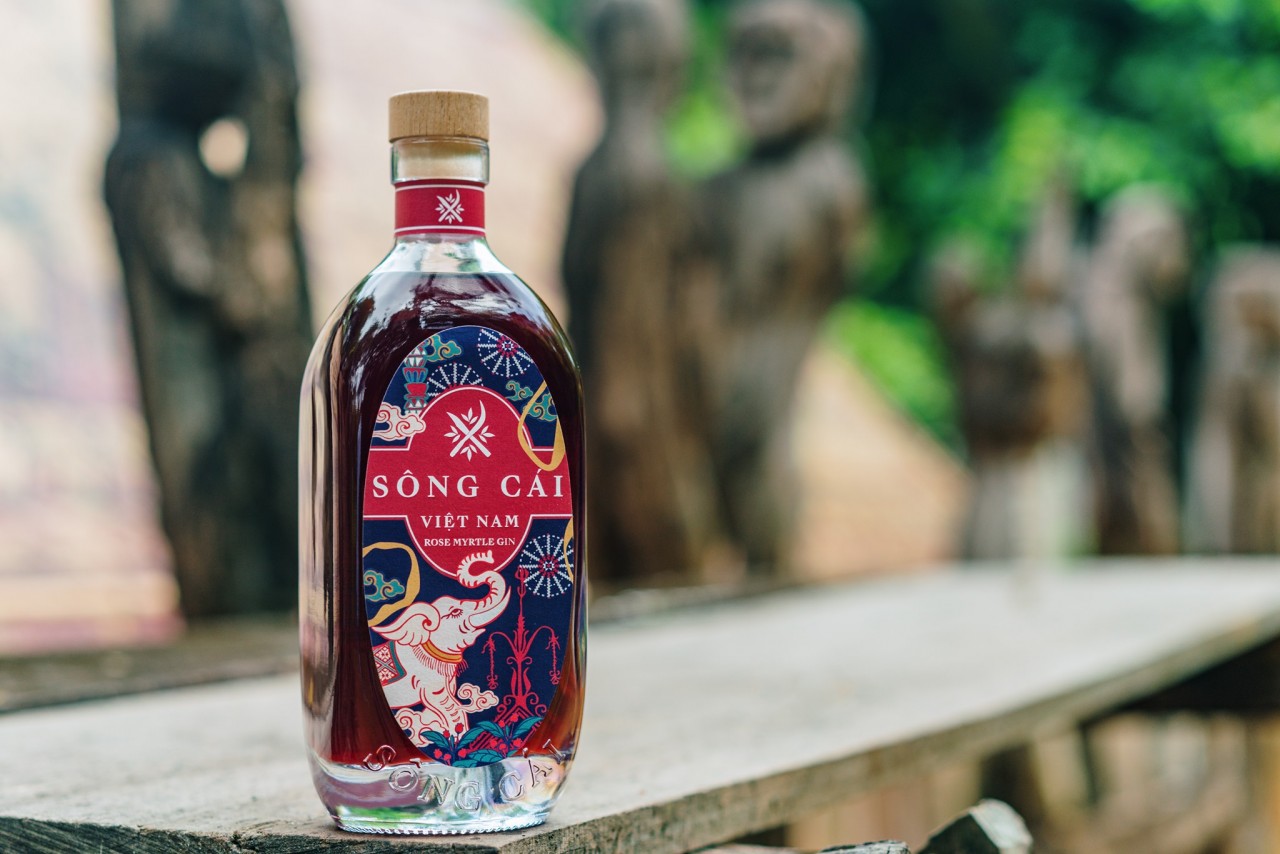 Photo: Song Cai Distillery
Song Cai Dry Gin had made its appearance in U.S news before.
In the best spirit of 2021 issued by Bloomberg, this Vietnamese brand left quite an impression as the backstory as fascinating as the liquid itself. The company was founded in 2018 by Daniel Nguyen, a Vietnamese American distiller who moved to the country to develop sustainable agriculture along the Mekong River Delta.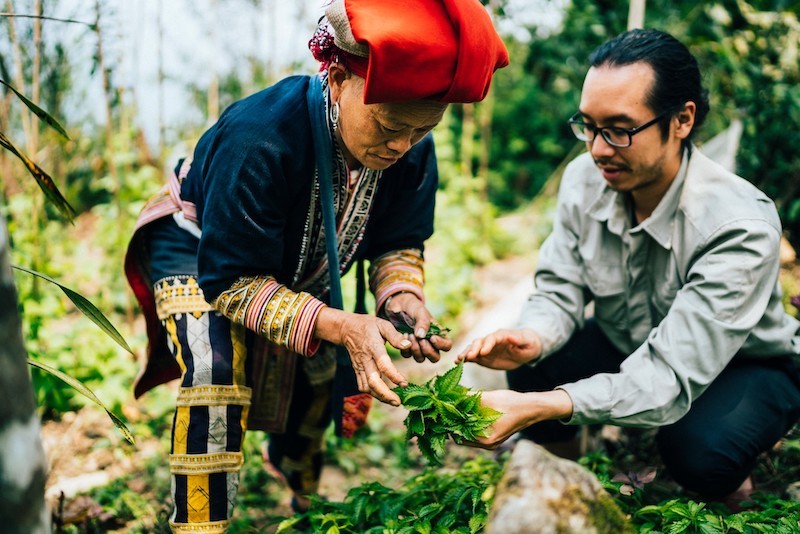 Daniel Nguyen (right) working on finding ingredients with a local woman. Photo: Song Cai Distillery
Daniel works with more than 70 families from the region to make his gin, contracting them to preserve and forage native botanicals and heirloom grains. These ingredients form the backbone of a spice-forward liquid that hums with turmeric, pepper, and a scent of dried grapefruit.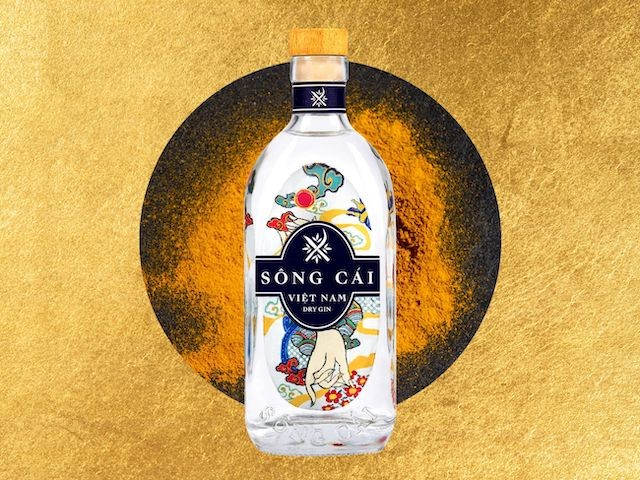 Photo: Song Cai Distillery
The name "Song Cai" means Mother River, a way of life, a unifying concept in Vietnam. Through the brand name, the distillery want to depicts the main water source that nurtures whole communities, a spiritual compass, and is home for the people who live along it.
"Cai" in Vietnamese means female, and is used to indicate the biggest, the most important things – it can be "duong cai" - the main road, "ngon tay cai" – the thumb. This is rooted in Vietnamese traditional belief, a society that has a long agricultural history tied to nature worship and the power of women to create and nurture life. The beautiful meaning of the name draws attentions of many friends from all over the world.
Song Cai works closely with local brands to promote their products. The back label, designed by S-River, is inspired by Hang Trong stylized depictions of "Mau Thuong Ngan" or "Goddess of the Mountains and Forests" rooted in traditional "Dao Mau" - Vietnamese Mother Goddess Worship.
"Dao Mau" is believed to have originated from Vietnams matriarchal period, which has existed since groups such as the Kinh, Muong, Tay, Nung and Dao settled in the country's midland and delta regions, pre-dating Confucianism or Buddhism, as one of Việt Nam's truly indigenous forms of spirituality.
"Dao Mau" is a form of worship that centers around female deities who rule the skies, water, forests and mountains, and the land. It also includes many historical figures who contributed greatly to Vietnam's development.
Among the 6 distillers around the world presented by Bon Appétit U.S, the simple yet effective formula presents an opportunity to tap spices, herbs, and fruits that suffuse gins with geographical specificity and soul of the indigenous people of Vietnam's highlands.
The article recommends avid travelers who are longing for adventures to foreign lands to try these spirits, adding that they are sensory souvenirs of trips past.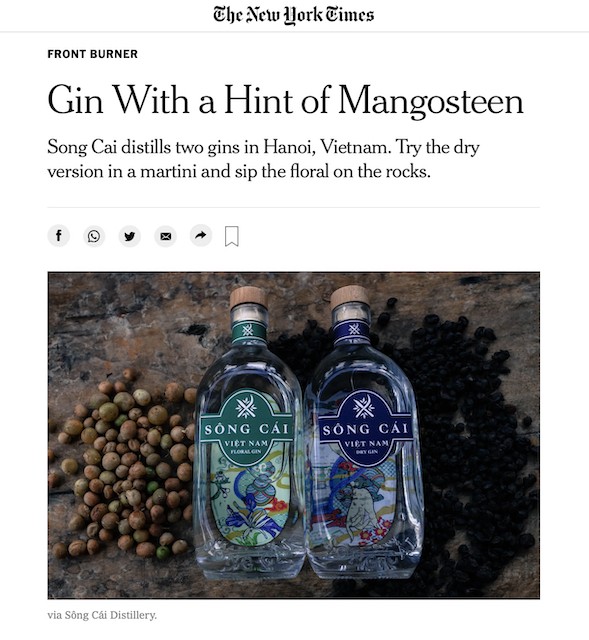 In a review article by The New York Times, this Vietnamese brand left quite an impression. Photo: Song Cai Distillery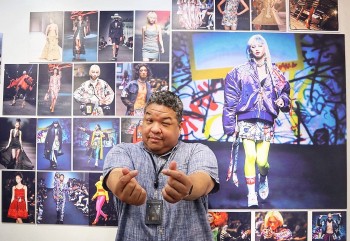 Viet's Home
Experience the striking colors and styles of Korea's fashion, captured by American photographer Dr. Michael Hurt.