Vietnamese Grand Prix removed from F1 schedule 2021
Vietnam's first Formula One Grand Prix in Hanoi has been dropped from the provisional calendar for the 2021 Formula 1 season, which features 22 races.
Vietnam was expected to host its first F1 Grand Prix in 2020 prior to its cancellation due to the COVID-19 pandemic, and was initially included on the draft calendar circulated to teams last month. But the race in Hanoi will no longer feature on the calendar, with sources indicating the race is being scrapped, Autosport reported.
Vietnam's absence will leave a gap in the provisional calendar between the Chinese Grand Prix on 11 April and the Spanish Grand Prix on 9 May, and drops the calendar to 22 races.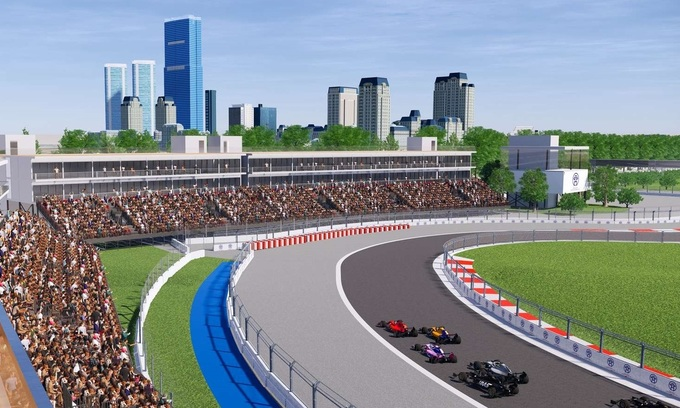 The 3D draw of Hanoi Street Circuit, the first F1 racetrack in Vietnam. Photo courtesy of Vietnam Grand Prix.
Nevertheless, F1 organizers still hope that they can have 23 races if they can find a replacement for the Vietnamese Grand Prix. No official announcement was available on the reasons for Vietnam's absence and the search for an alternative venue.
The very first F1 race in Vietnam was originally scheduled to be held on the newly built Hanoi Street Circuit in April this year.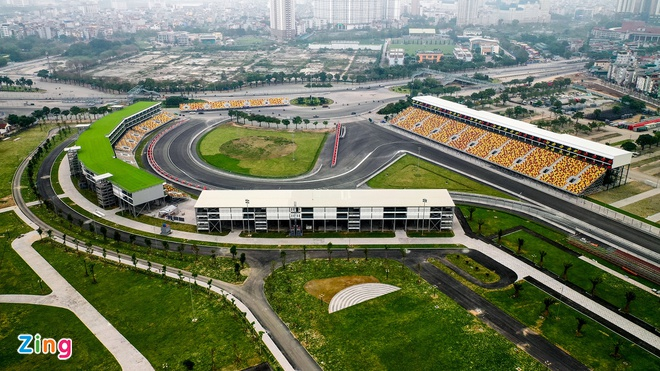 Vietnam's first Formula One Grand Prix in Hanoi has been dropped from the provisional calendar for the 2021 Formula 1 season. Photo: Hoang Ha/ Zing News.
In early July, with the pandemic controlled in Vietnam, Hanoi authorities had mentioned the possibility of organizing the event in November.
However, the second wave of COVID-19 hit the country later the same month. This prompted organizers to cancel the Vietnamese Grand Prix and remove it from this year's schedule.
Since the latest season began in July, F1 races have been held mostly in Europe, some in venues not included in the original 22-race schedule for 2020. The first 10 races of the year were called off due to the pandemic, with only nine events from the original calendar were rescheduled.
Racing track finished
Construction of the Hanoi Street Circuit, a temporary track next to the My Dinh National Stadium, was completed earlier this year. However, because of the long postponement of the race, some mobile constructions of the track have been uninstalled to make space for other activities, VNExpress reported.
The F1 racetrack in Vietnam was to be the fourth combining both built tracks and city streets after Monaco, Singapore and Azerbaijan.
Vietnam was to be the third Southeast Asian country to host a F1 race, following Malaysia and Singapore, with Hanoi signing a 10-year contract to host the race, starting this year.T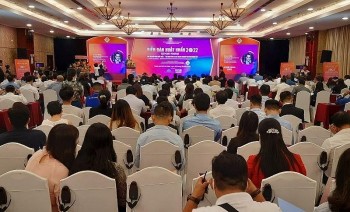 Focus
Vietnam News Today (Dec. 9): Vietnam - Singapore innovation centre helps firms transform production; HCM City among most searched destinations by travelers; Vietnamese digital technology industry's revenue estimated at 148 billion USD in 2022; Two Vietnamese films up for consideration at Oscars.