Vietnamese hip hop enthusiast inspires Southeast Asian refugee kids
Nguyen Anh Tuan, 31, has traveled across Southeast Asia to teach and pass on his passion to thousands of refugee children in the past years.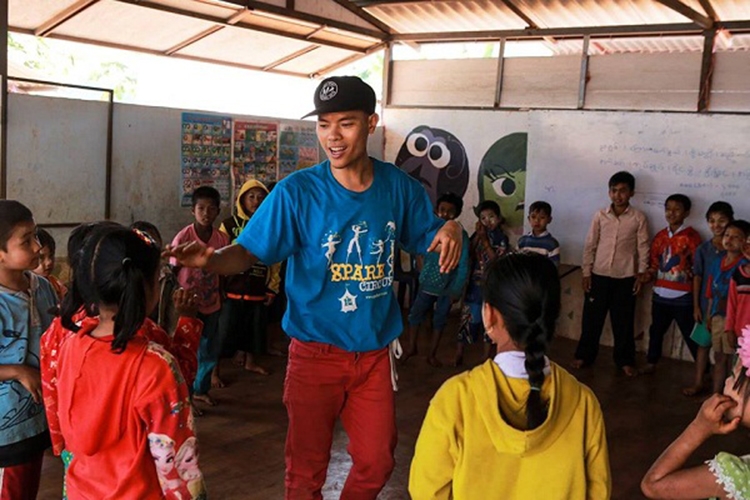 Tuan is pictured teaching Vietnamese children the hip-hop moves (Photo: VNE)
With a passionate interest in hip hop dancing, Tuan has pursued the street dance style at all costs. Since being a high schooler, the then-teenager Tuan had already learned the basic move of hip hop dancing, and even performed the famous "Moon Walking" dance of Michael Jackson at school and was widely complemented.
During sophomore at college, along with learning at the Information Technology Department, Tuan paid VND100 million ($4,304) for a three-month dancing course in an art school in the U.S, however, he was failed to enter the course due to visa rejection. Tuan desperately decided to quit school to pull all his time and effort into learning hip hop, in spite of his parents' opposition.
The young hip hop enthusiast then practiced nonstopingly, spent up to 12 hours per day dancing, and won the first prize in a national hip-hop contest along with dozens of other prizes that had made a name for himself. He then decided to open a free hip hop dancing class to poor children and became a teacher.
In 2012, when he was teaching autistic children at the park in front of the Lenin statue in Hanoi, a man named Jerry Snell came asking him if he wanted to joined his volunteer project called "Street Art For Street Kid" to teach dancing to refugee kids in Southeast Asia.
Tuan took his offer without hesitation.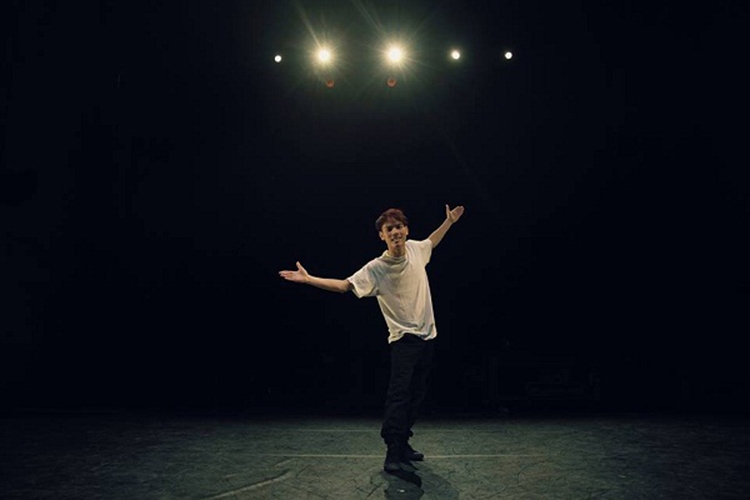 Tuan is practicing the dance himself (Photo: VNE)
Tuan's participation in the volunteer project started with short performance at several stops each day, where he then taught the underprivileged children how to dance the hip-hop way.
"Those were lessons without languages. We used eyes, music, and heart to connect with others," Tuan recalled.
The happy faces and smiles of the children showed that at least for some time, they were able to forget the poverty and misery of their lives. Some of them had even been hired to kill other people and had otherwise been mistreated badly.
When he finally left the area in a tuktuk, the children ran after him, calling out in their mother tongue.
Tuan's volunteer group has so far met and helped tens of thousands of children across Southeast Asia, as well as donated hundreds of thousands of meals. Day by day, each volunteer trip made him realize the meaning of life and treasure even the smallest things he had in life.
After the trips, he also mended his relationship with the family, opening his heart to them. He did something he had never done before – told them he loved them, without any embarrassment.
The son's honesty worked. His parents accepted his choice of profession and his passion. They stopped complaining and now encourage him.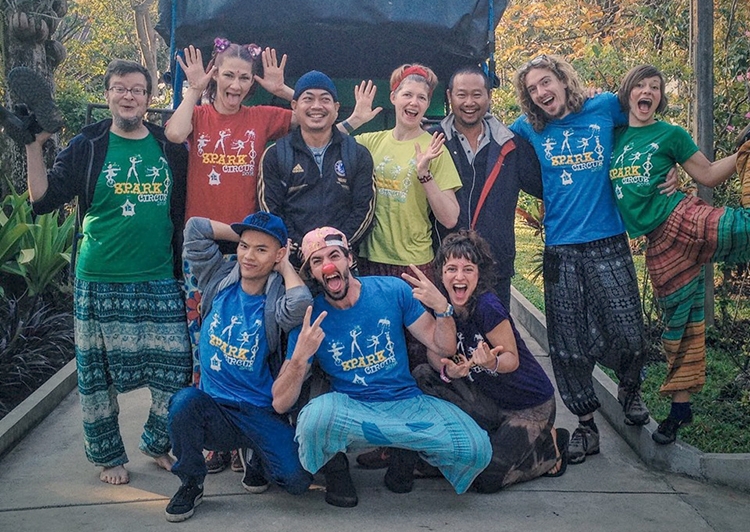 (Photo: VNE)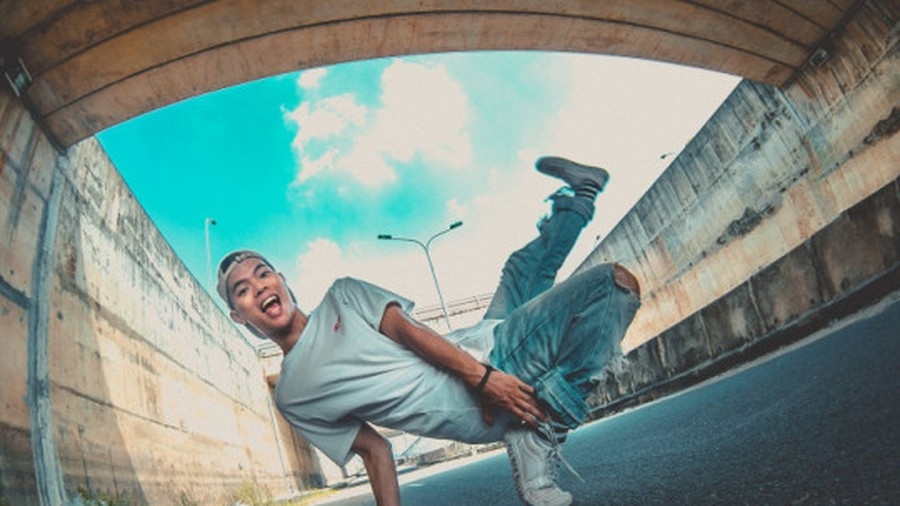 (Photo: VNE)
The trips abroad and the opportunity to work with underprivileged kids helped Tuan to find his calling. Since 2018, he has inspired many youngsters in his dancing group to take part in numerous trips to refugee areas across Southeast Asia and support more children.
As a hip-hop teacher for children, Tuan wants people to change their views on dancing to a highly beneficial activity.
In the last two years, Tuan has collaborated with several non-government organizations to give free dance lessons for poor and homeless children, including those residing under Hanoi's Long Bien Bridge and in orphanages. He also organizes classes, creating a stable source of income for about 30 teachers in his group, according to VNE.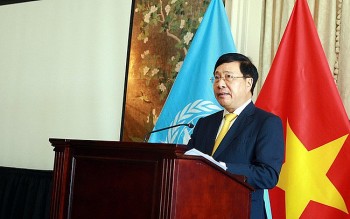 Friendship
Deputy Prime Minister Pham Binh Minh has asserted Vietnam's strong support for and commitment to the UN's role in leading and coordinating multilateral efforts to respond to global challenges.