Three Vietnam's buildings win WA Awards
World Architecture Community Awards - WA Awards is a global architectural - interior competition.
The 36th WA Awards that take place in 2021 brought in 10 winning projects from 7 different countries in the "Completed Project" category with an impressive combination of architectural styles.
Following the victory of Ha House project at the 34th WA Awards, Vo Trong Nghia Architects (VTN Architects) continues to have 3 projects, Chicland Hotel, Nocenco Café, and Farming Kindergarten, in the list of winning.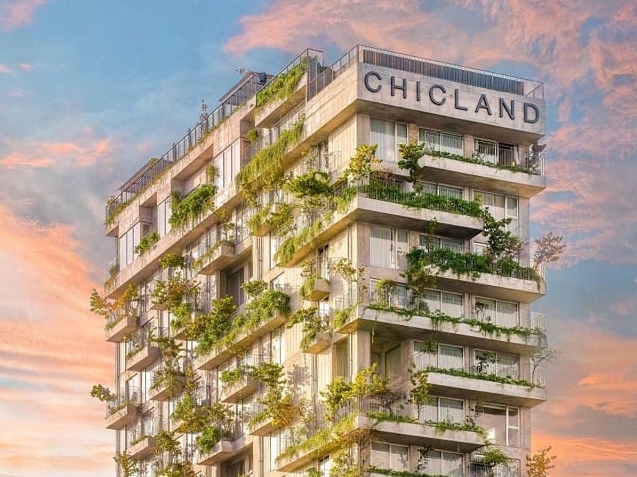 Chicland Hotel (Photo: VnTrip)
Chicland Hotel
Chicland Hotel is located in Da Nang. The hotel creates an Eco-Chic lifestyle - a very subtle and fashionable life experience. According to its own website, the building is a full life with moments of enjoying every aspect of life: waking up in the morning with the sunshine and walking around the small garden just inside your room's balcony or stepping your feet onto the sand under the morning sun to listen to the sea wave.
It could also be the peaceful mornings with cups of tea, or the afternoon with the cocktail beside or simplify just the meals which are called " From farm to the table". Taking inspiration from nature and gearing toward nature as the breath, Chicland Hotel was built to accommodate guests to feel the light from the sun, wind, and fresh air at Da Nang sea.
Located on Vo Nguyen Giap road, and directly facing My Khe beach, the hotel offers guests sea views, bright sunlight, cool breezes, and fresh air. rising to a total height of 72 meters (236 ft), the building's façades are covered with balconies bursting with trees, plants, and other vegetation. the architects say that the integrated greenery system has a simple design that is easy to operate and maintain.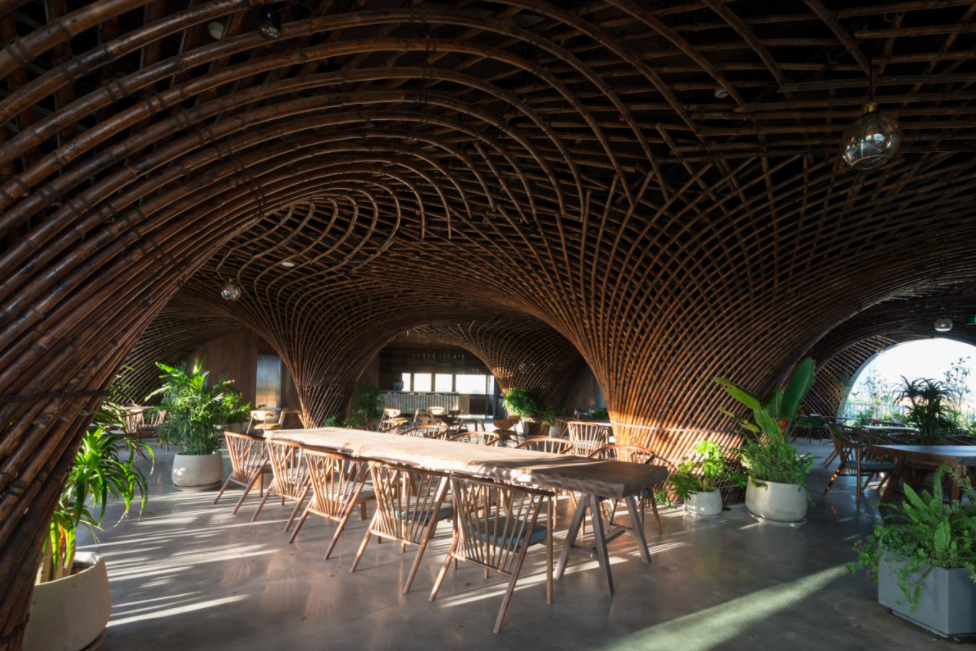 Nocenco Café (Photo: Kienviet)
Nocenco Café
The Nocenco coffee shop has a European design with a colonial-style facade that has brought a new wind to Vinh city. This is a project made by architect Vo Trong Nghia and colleagues.
The buildings in this area were damaged by the war. Most of them were also renovated with colonial-style façades inspired by European designs. Nowadays, regardless of their height, some of the buildings still imitated this kind of façade style. The client required not to change the envelope of the existing building, but to create a unique and attractive addition that change this building into an icon of the city. The challenge was to create an impact on the building by inserting a new structure with unique and local material.
The cafe is renovated from the attic and rooftop of the 7-story building. After a period of research, the architects decided to use bamboo as the main material. Bamboo is a popular material in countries with tropical climates, helping to save construction time and costs. The architects used 10 bamboo columns to conceal the existing structure and four additional columns to divide the space into different private areas, creating a cave-like space.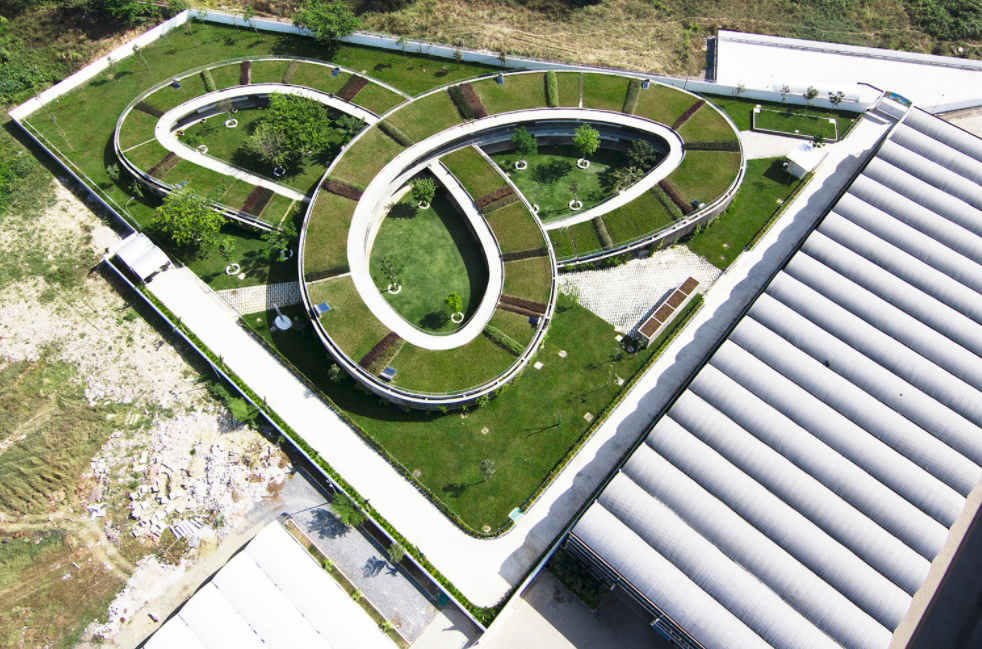 Photo: Arch Daily
Farming Kindergarten
Vietnam historically an agricultural country is facing changes as it moves to a manufacturing-based economy, taking its toll on the environment. Increased droughts, floods, and salinization jeopardize food supplies, while numerous motorbikes cause daily congestion and air pollution in the cities. Rapid urbanization deprives Vietnamese children of green lands and playgrounds, thus relationship with nature.
Farming Kindergarten is a challenge to counter these issues. Located next to a big shoe factory, and designed for 500 children of the factory's workers, the building is conceived as a continuous green roof, providing food and agriculture experience to children, as well as an extensive playground to the sky.
The green roof is a triple-ring shape drawn with a single stroke, encircling three courtyards inside as safe playgrounds. Recently, an experimental vegetable garden was realized on its top. Five different vegetables are planted in a 200m2 garden for agriculture education. All functions are accommodated under this roof. As the roof lowers to the courtyard it provides access to the upper level and vegetable gardens on top- the place where children learn the importance of agriculture and recover connection to nature.
'Happy Village' built for Muong ethnic people

LG Electronics (LG) is partnering with Habitat for Humanity Vietnam (Habitat Vietnam), the housing nonprofit organisation that helps 1,200 Muong-ethnic individuals in Hoa Binh province ...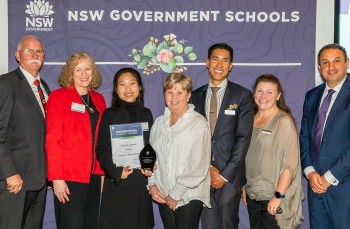 Overseas Vietnamese
The award for international students studying at New South Wales state schools (Australia) honors excellent ones from many countries, including a Vietnamese female student.